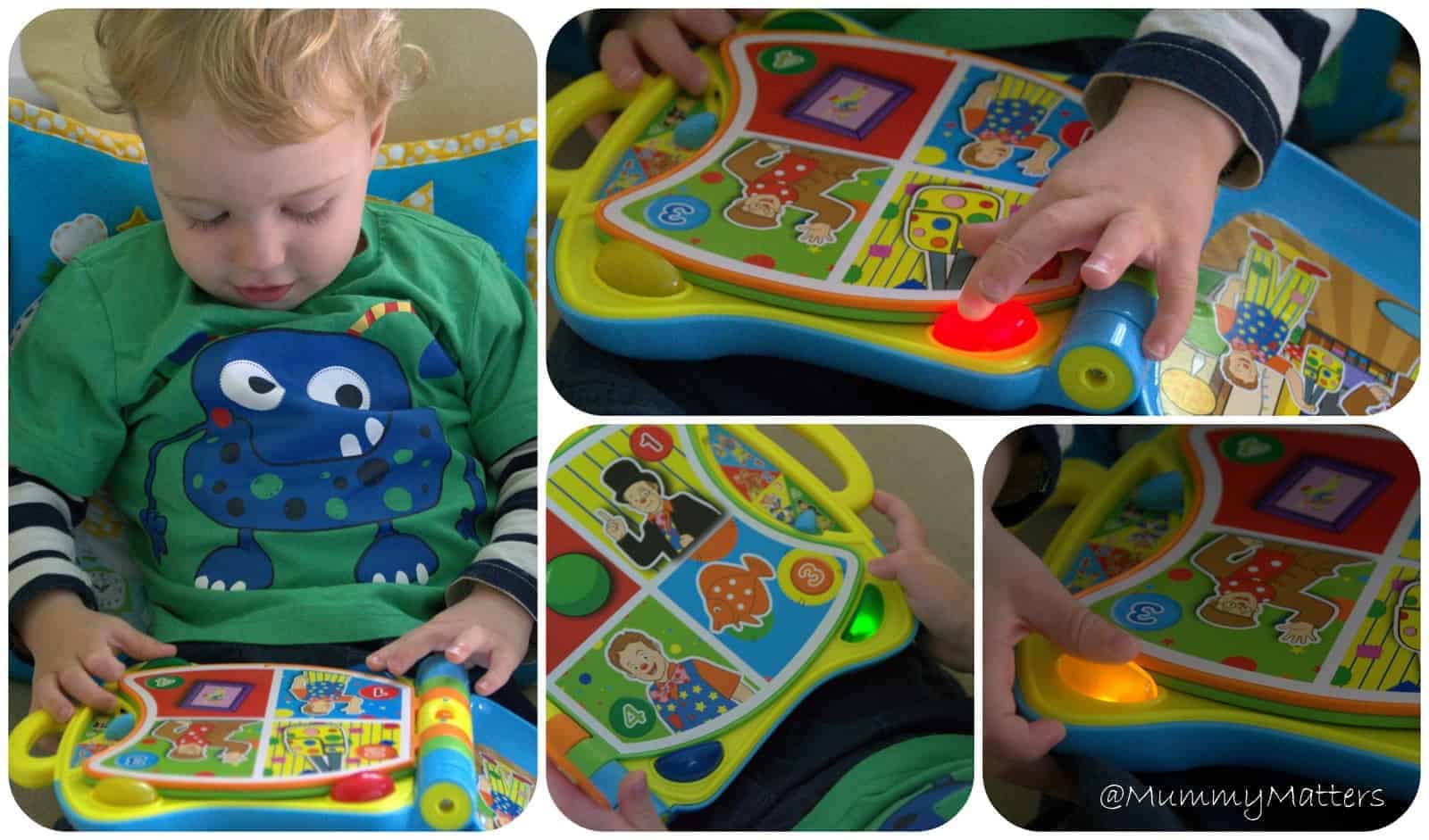 What did we do before Mr Tumble graced our screens? I almost feel like he is a part of our family now because he has been a favourite in our house for so long. Just like his big sister and big brother before him, Jelly Bean now too is a big Mr Tumble fan.
KD Planet sent Jelly Bean the Something Special Mr Tumble's Play and Learn Book to have some fun with and as you can see from these pictures, it was a hit with him.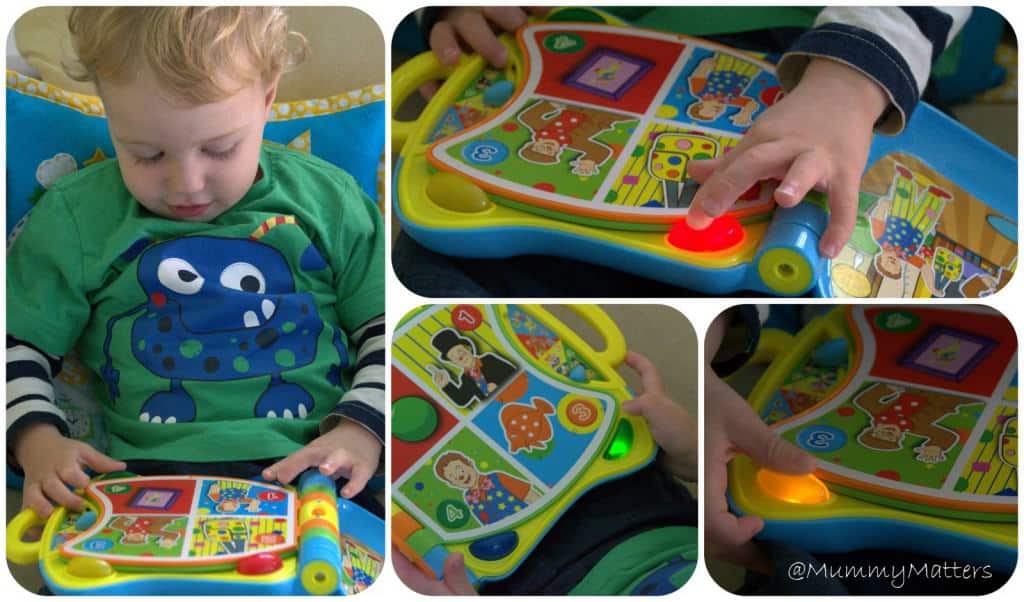 The interactive book has three pages, each with a brightly coloured scene from Something Special and four fun games teaching colours, numbers, sounds and more.
There are four light-up buttons which are used to answer questions and a slider on the side which is used to select the game to play.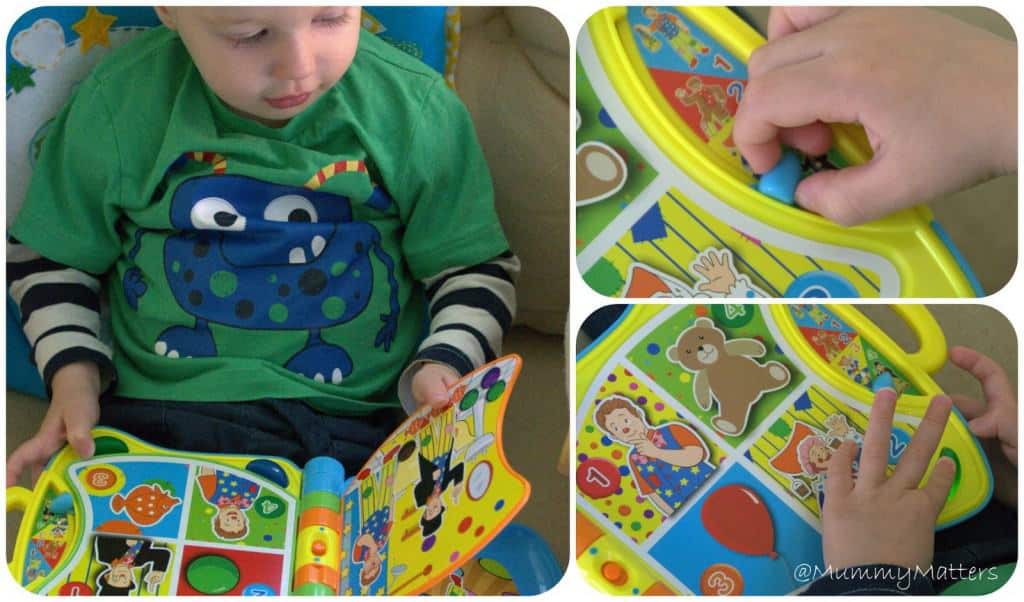 When we get home from the school run in a morning we sit down and read books together. This has now become one of Jelly Bean's 'go-to' books which he asks for again and again. Jelly Bean isn't quite two years old yet so I'm not expecting him to learn colours and numbers just yet but he certainly has fun looking at the pictures with me and telling me what he can see. His vocabulary is coming along in leaps and bounds and he can count to four, even though he can't actually pronounce the numbers precisely we know what he is saying.
At 4 years old Beanie Boy has had a play with the book and has definitely had enjoyment out of it too although I think he is at the higher end of the age scale for it.
The Something Special Mr Tumble's Play and Learn Book is available as Asda and on Amazon.
RRP £15.00
DISCLAIMER: We were sent the Something Special Mr Tumble's Play and Learn Book for the purpose of this post. All words, images and opinions are my own and may not be copied without my permission.