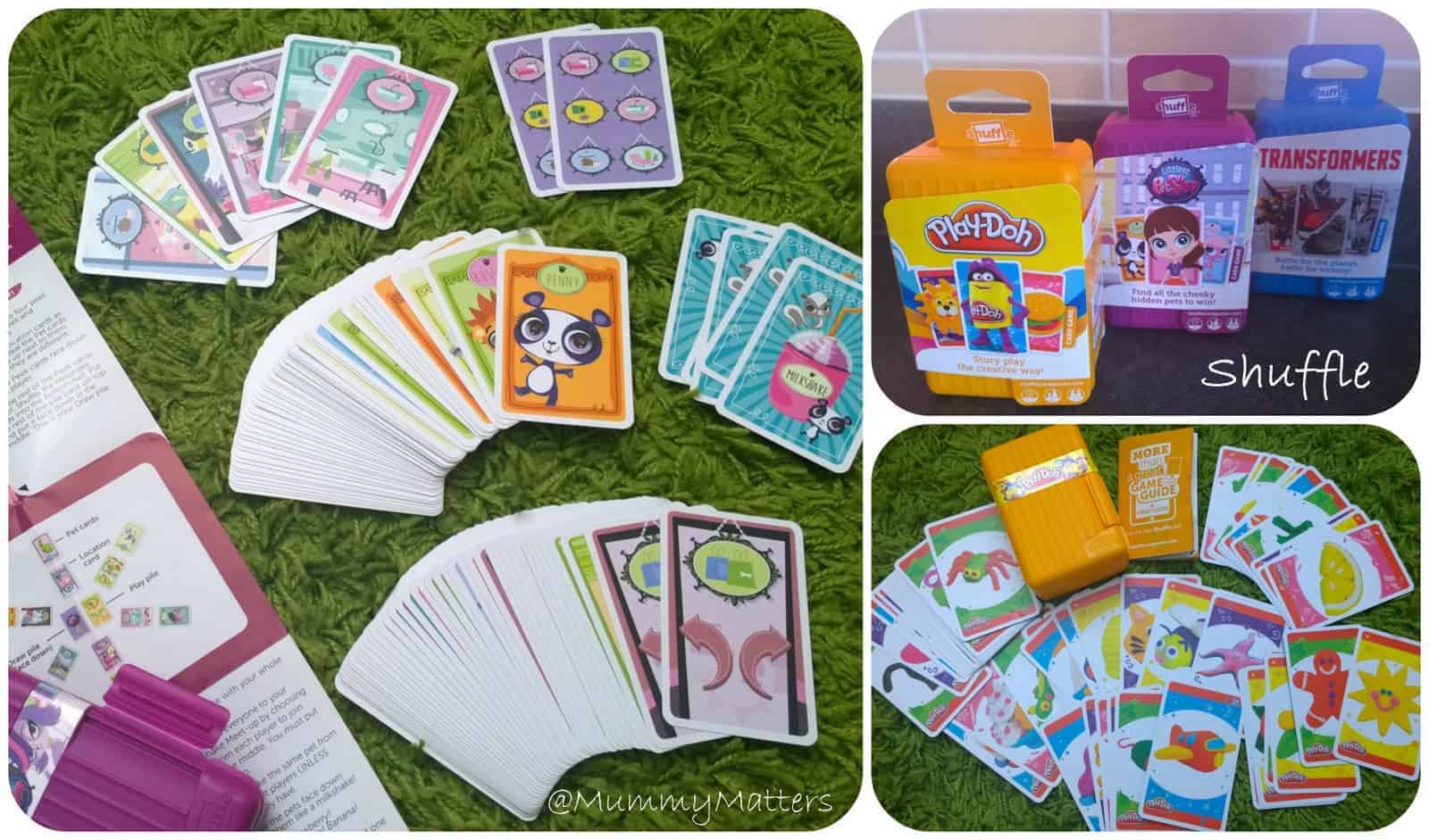 Shuffle Card Games for every age!
Card and board games have been played for years as a method of teaching, to learn problem-solving skills, to develop confidence and as a great bonding exercise. We have played games at dinner parties as a fun way to pass the time or on family games night (note to self: it's been ages since we had a family games night – perhaps need a regular date in diary!!).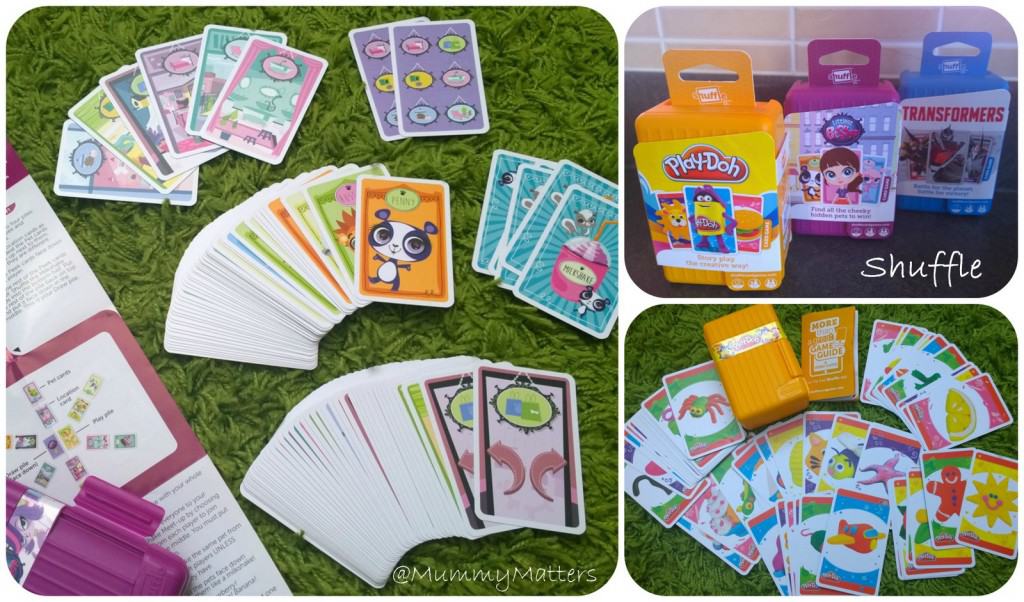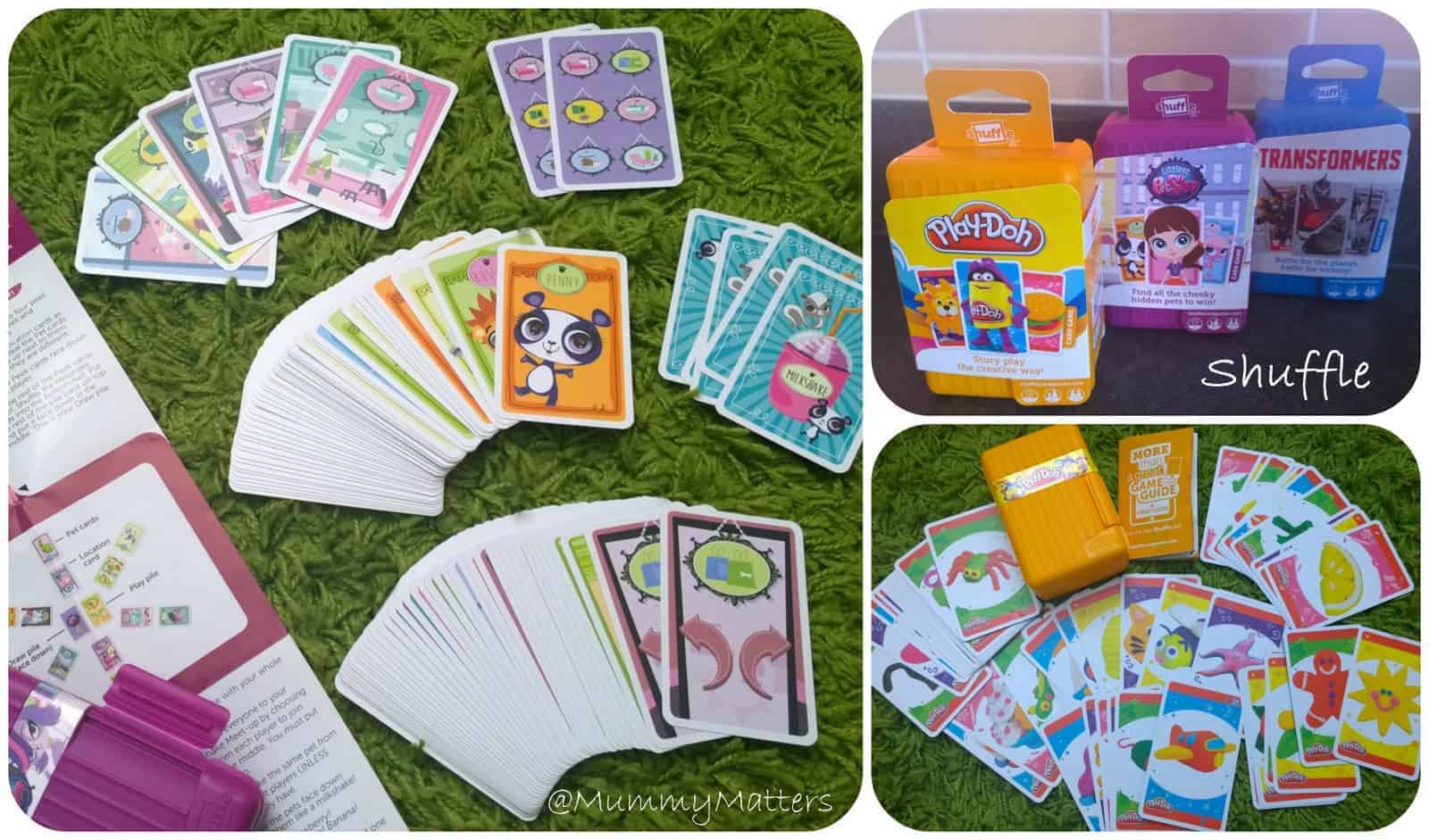 Over the summer holidays we have been having lots of fun with new Shuffle Card Games from Hasbro. Each game comes in a hard plastic box (such a welcome change from the cardboard boxes which soon get torn or squashed). Inside each box there are games cards and a detailed set of instructions.
We reviewed; Littlest Pet Shop, Playdoh and Transformers initially. Unsurprisingly Little Bean LOVED the Littlest Petshop. The aim of the game is to find seven of the Littlest Petshop Characters who are playing hide and seek. The first person to find all seven is the winner. The LPS cards are very pretty and girly which immediately appealed to Little Bean's girly side. It did take me a little while to digest the instructions and explain them to her but once we got the hang of it we had lots of fun.

Now the thing about Shuffle Cards is that you can 'upgrade your game' by downloading the Shuffle Cards app from Apple Store and Android Google Play (unfortunately we couldn't get it on the Kindle Fire) for further game play and instructional videos. Once you have downloaded the App the next thing to do is to load up your Shuffle library with your game packs. You do this by scanning the back of one of your game cards and the App immediately recognises it as asks if you want to download the game from the Store (for free).
The game we played the most over the holidays was the Playdoh game as this was an easy enough game for Beanie Boy to play too and it helped to teach him colour matching skills as well as recognising groups of similar objects or activities that go together (you could also use the cards as inspiration for your own Playdoh creations). Playing the game using the iPad added to the fun too because the Doh-Dohs would act out a little story and we had to choose a card from our piles to accompany the story.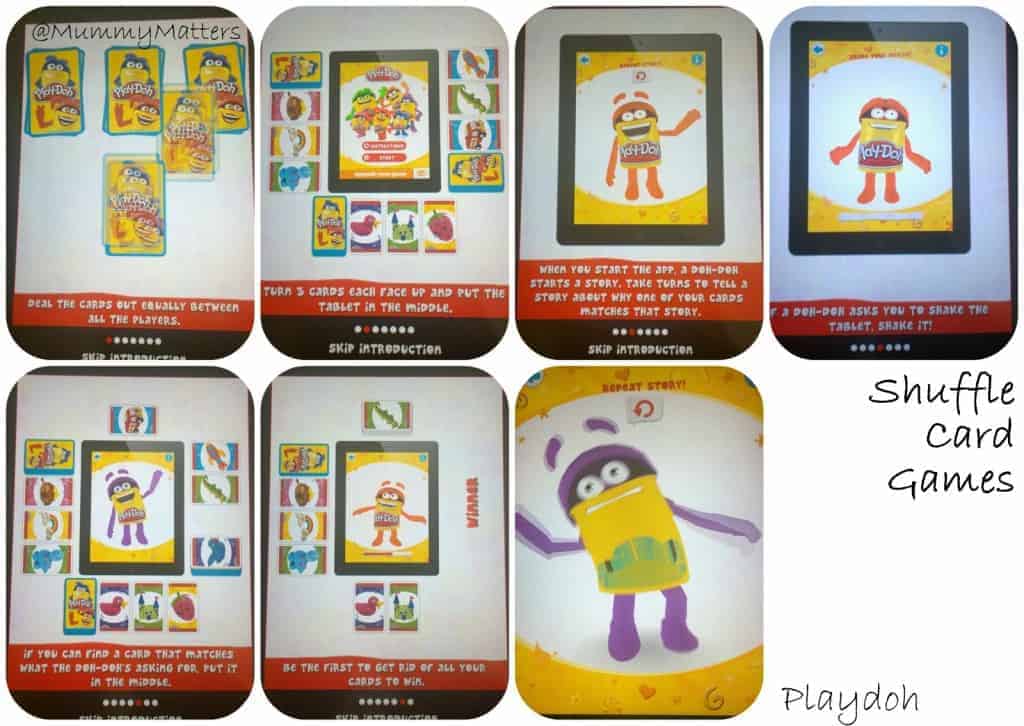 The game which we gelled with the least was the Transformers. It was for a higher age group than the younger Beans and to be honest wasn't something I was particularly interested in which always makes things more complicated for me to grasp. I gave the game to Curly and he thinks it's great. He took the game to school and has been playing it with his friends during his lunch times and I haven't seen it since!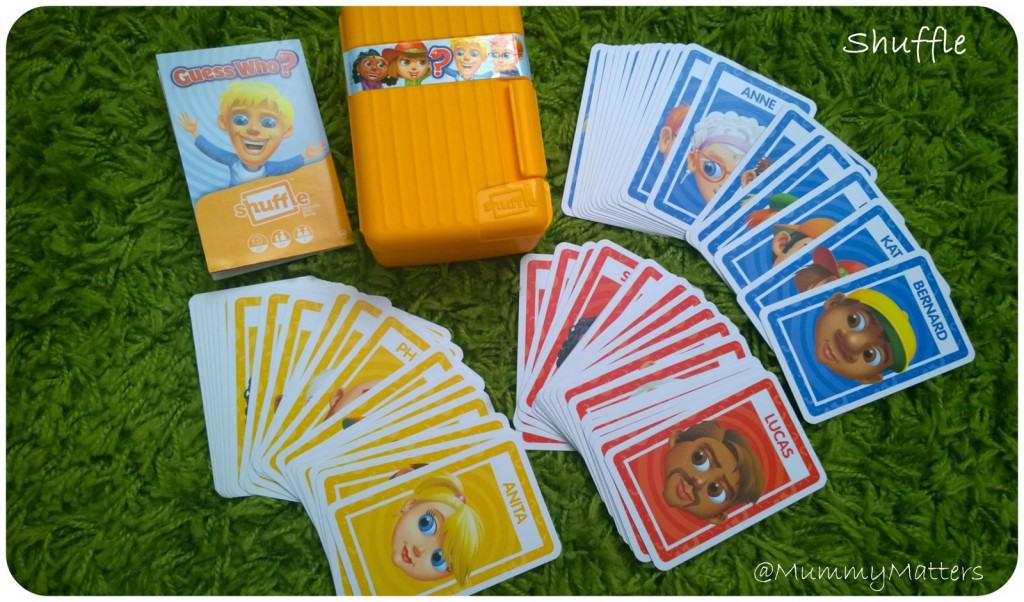 Later in the summer we were sent Guess Who and that was an instant hit with the Beans as it was a game we have played often at home. This made the game even more simple as there are just three packs of cards in the different colours; red, blue and yellow. I love Guess Who as a game for children as I think it teaches them a great skill for recognising and describing people. It took Beanie Boy a little longer to grasp and Little Bean did have a habit of leaving her card out for all to see who she was but all that just takes a little more time and practice.

The Shuffle Card Games are the ideal travel companion and I love that they can work with the App for interactive game play too.
Further titles include: Monopoly Deal, Trivial Pursuit, Battle Ship, Boggle Slam, Cluedo, My Little Pony, Nerf and Pictureka. We will definitely be buying further titles for the adults to have some fun with.
DISCLAIMER: We were sent four packs of Shuffle Cards for the purpose of this post. All words, images and opinions are my own and may not be copied without my permission.