Sensory Under the Sea – UK's First Underwater Baby Class
A trial between Baby Sensory and Sea Life UK explores sensory baby class experiences in a water-based environment to support early years development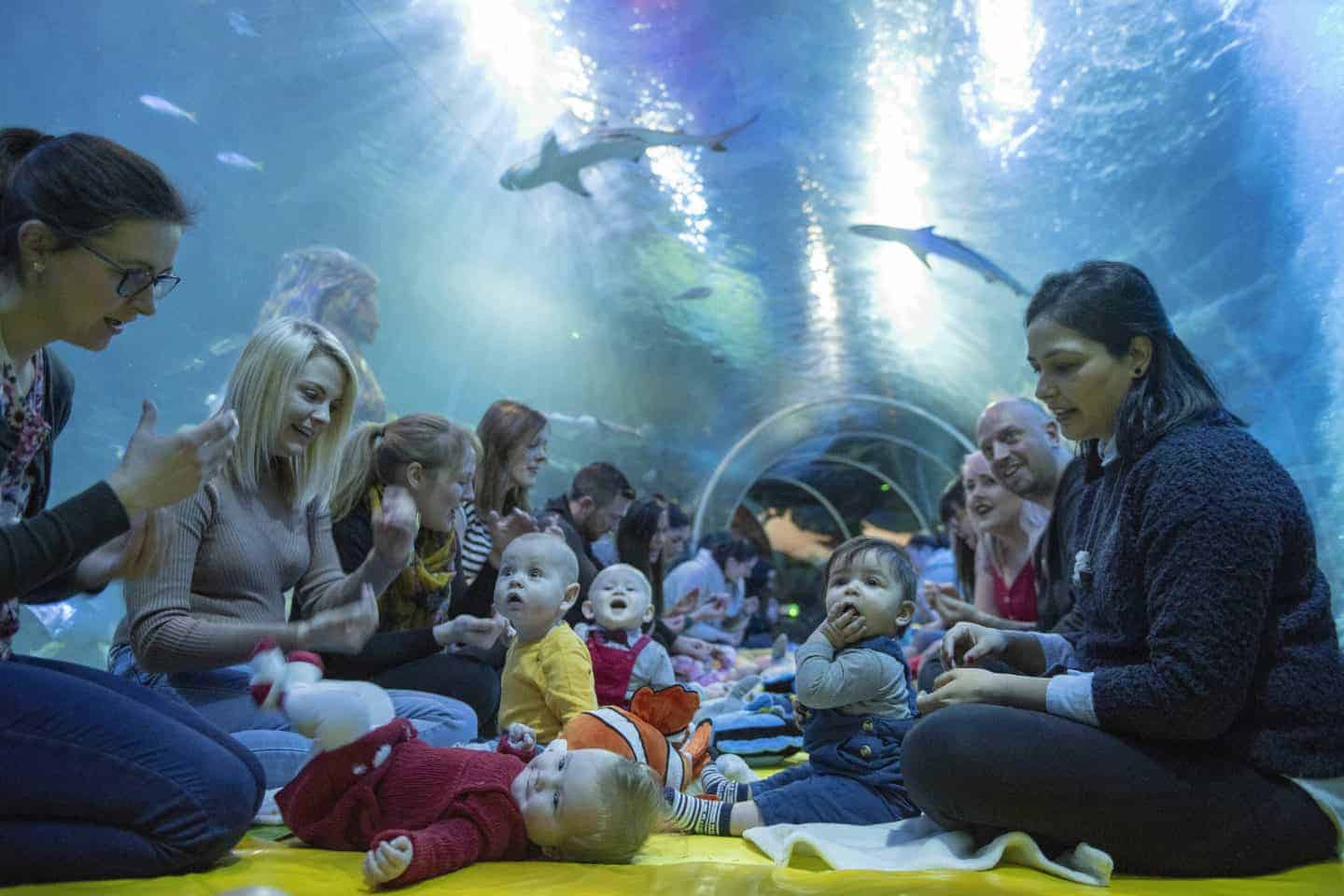 A new partnership between award-winning early years sensory experience provider, Baby Sensory, (part of the WOW World Group) and the world's largest aquarium group Sea Life, is introducing babies to sensory activities in water-related surroundings, to explore the theory that being close to the water and underwater sensory activities can aid their early development.
"An aquarium can produce a range of learning benefits for a baby," explains Dr Lin Day, renowned child development expert and founder of Baby Sensory. "These include visual and sensory benefits, vocabulary learning with words such as 'wet', 'warm', 'cold', 'bubble', as well as the names of the animals, and the opportunity to make discoveries."
"The aquarium setting enhances this learning, particularly the science skills of observation and exploration, due to the different display temperatures and environments they are exposed to, from the icy Antarctic of penguins to the warm waters of the tropical ocean or the rainforest."
From birth, babies need plenty of opportunities to track moving objects to stimulate the brain's growth of neural connections. Babies can follow the path of moving sea creatures in the aquarium, promoting visual development through focusing, eye-teaming, and tracking.
Activities in an aquarium environment can be particularly beneficial for babies with sensory impairments or disabilities.
"The aquarium setting is therapeutic, relaxing and calming, which makes it the perfect environment for babies with additional sensory needs," Dr Lin adds. "It inspires exploration, and it encourages them to express and release their emotions, which is really important for development."
To further explore and celebrate the range of benefits for babies from play to sensory exploration in an aquarium environment, all WOW World Group programmes, including Baby Sensory, will be running special 'Marine Week' themed sessions commencing 18th March 2019. Sea Life aquariums across the UK will be partnering with the WOW World Group to offer special one-off taster sessions for the different programmes hosted within its aquariums during this week.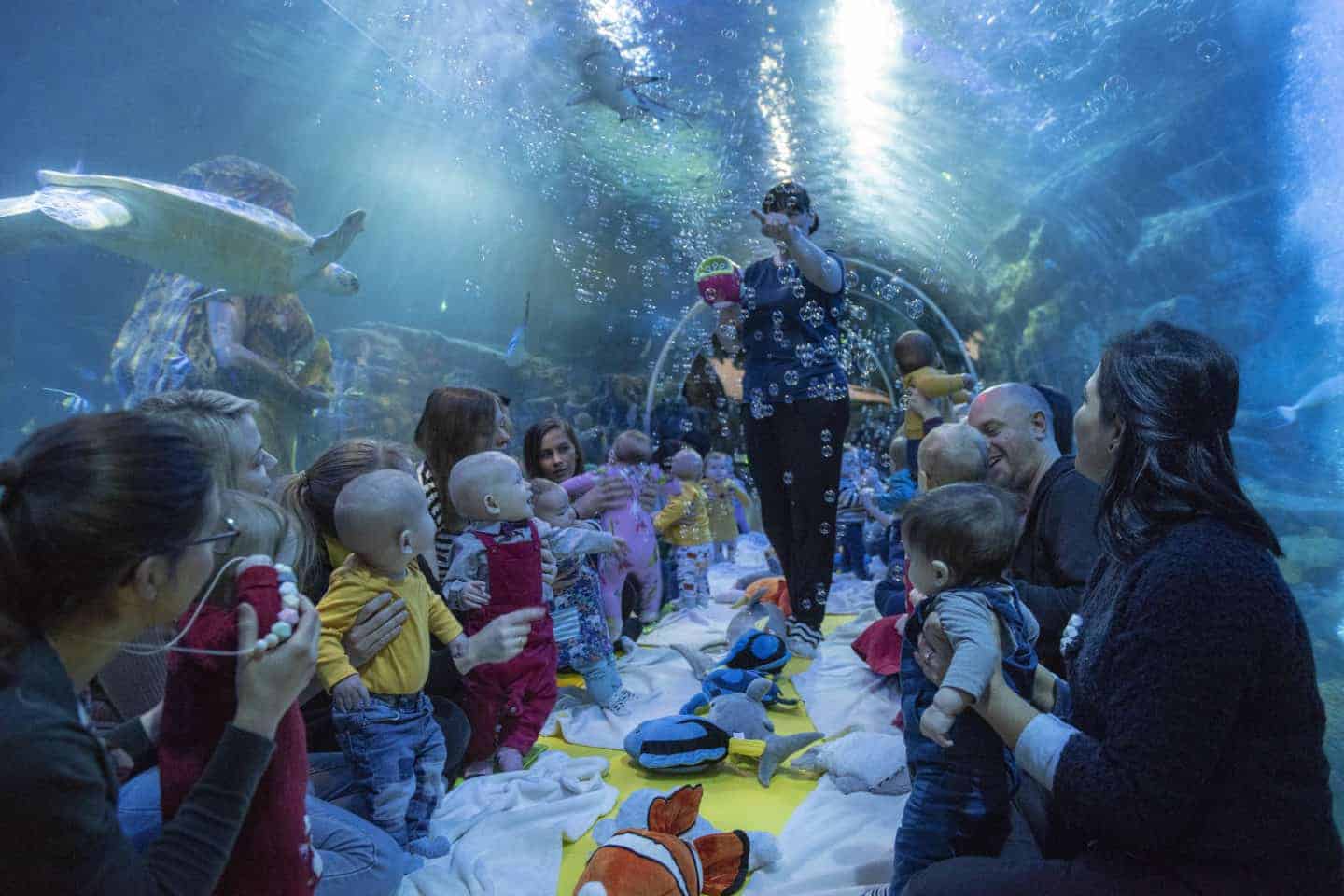 "We are excited to be partnering with WOW World Group to explore the learning benefits for children through hosting these taster sessions in the exclusive setting of our aquariums," explains Craig Dunkerley, Head of Sea Life UK.
"They are the ideal opportunity for parents and their little ones to experience a taster of the renowned Baby Sensory programme first hand, in a truly unique environment. This is a huge development opportunity with both brands working in partnership, and we can't wait to see what the future holds."
SEA LIFE attractions running Taster Sessions from the WOW World Group programmes during their Marine Week are Birmingham, Blackpool, Great Yarmouth, Hunstanton, Loch Lomond, Manchester, Scarborough and Weymouth. For further information about the taster sessions and to book a place, please visit www.visitsealife.com/taster-sessions