Hi-Tech Science Stem Technics 10 In 1 Led Tractor #ad
Disclaimer: Ollie received the Hi-Tech Science Stem Technics 10 In 1 Led Tractor from toysandbears.com for this post. All words, images and opinions are my own and may not be copied without my permission.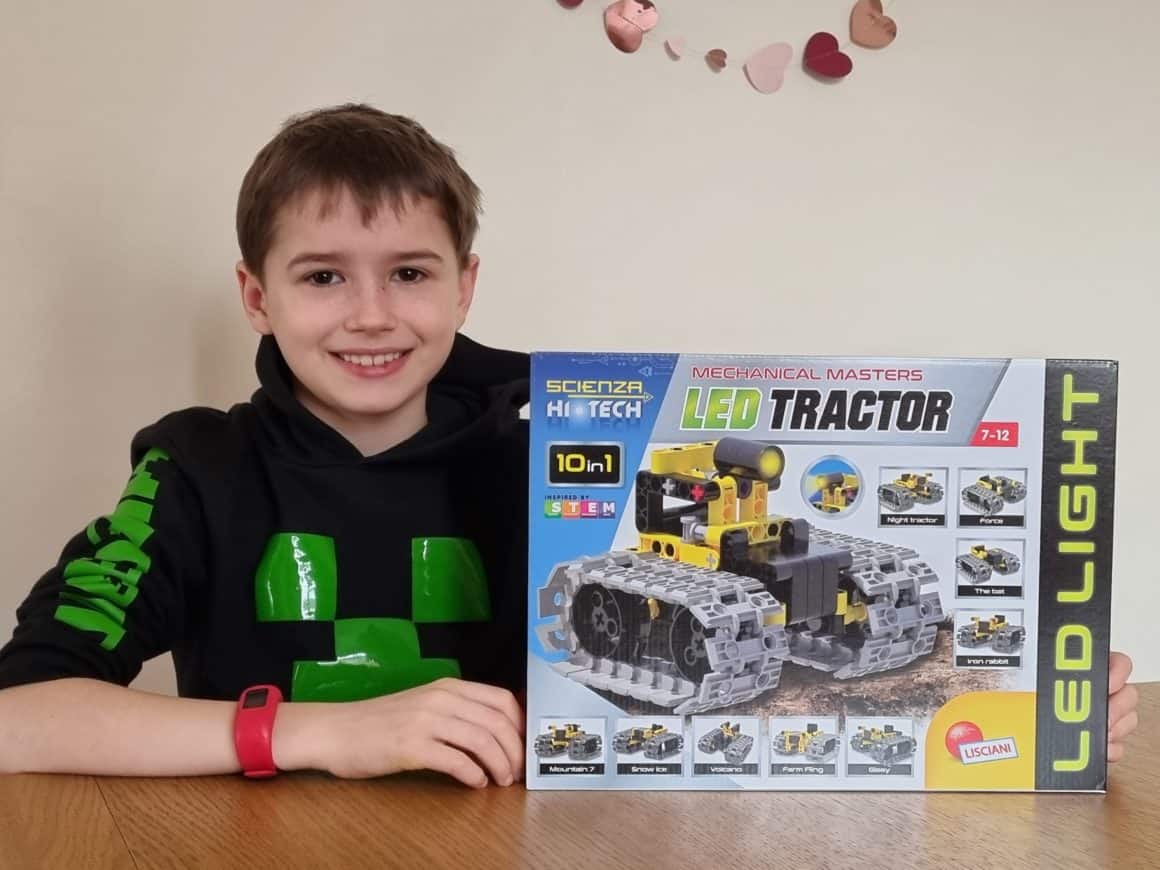 The Hi-Tech Science Stem Technics 10 In 1 Led Tractor is an impressive construction kit aimed at children aged 7-12 years and contains everything you need to build 10 variations of tractors with an LED light. We were also surprised to find the kit also containe a 108 piece puzzle which was a nice bonus.
Getting Started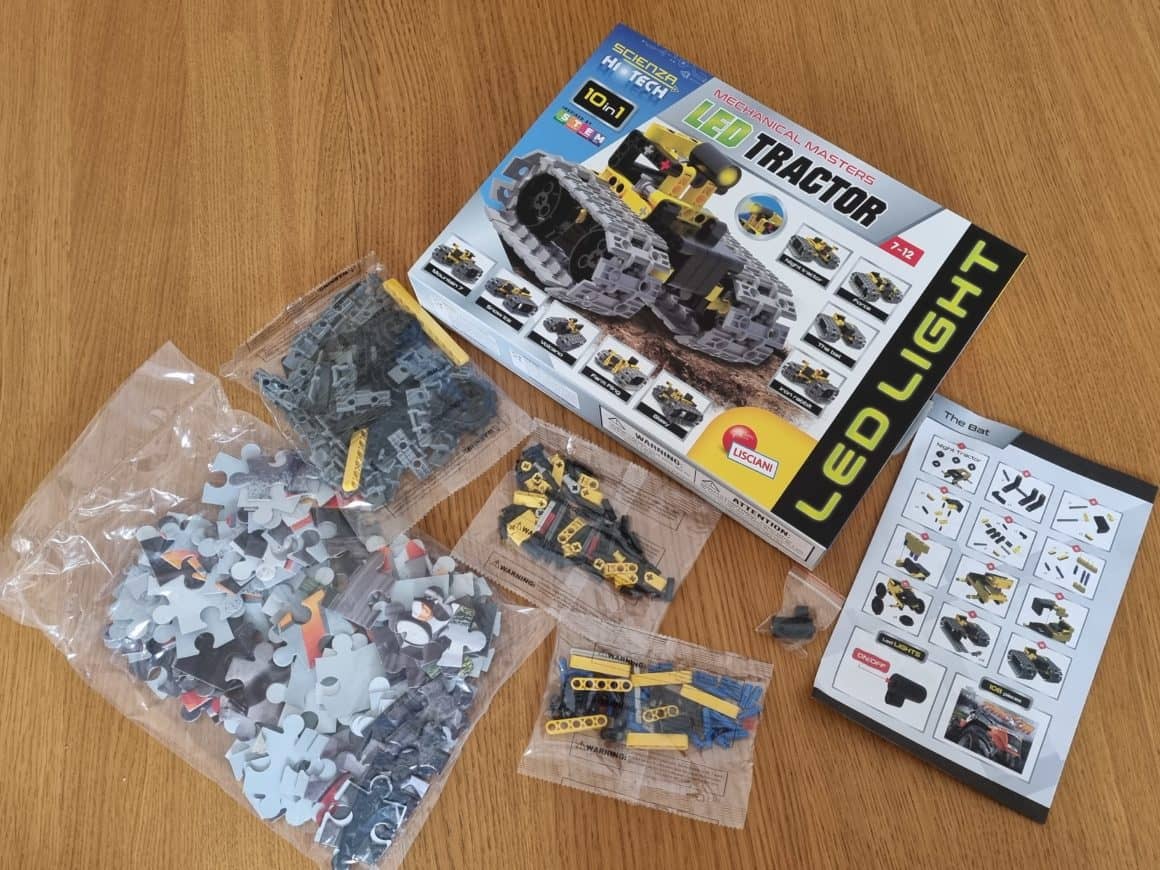 Ollie managed to find himself some quiet time whilst Lillie and Albie were busy so that he could tackle this piece of kit by himself. Truth be told, when it arrived I thought Albie would be the one who wanted to build it first but Ollie spotted it and asked if he could have a go.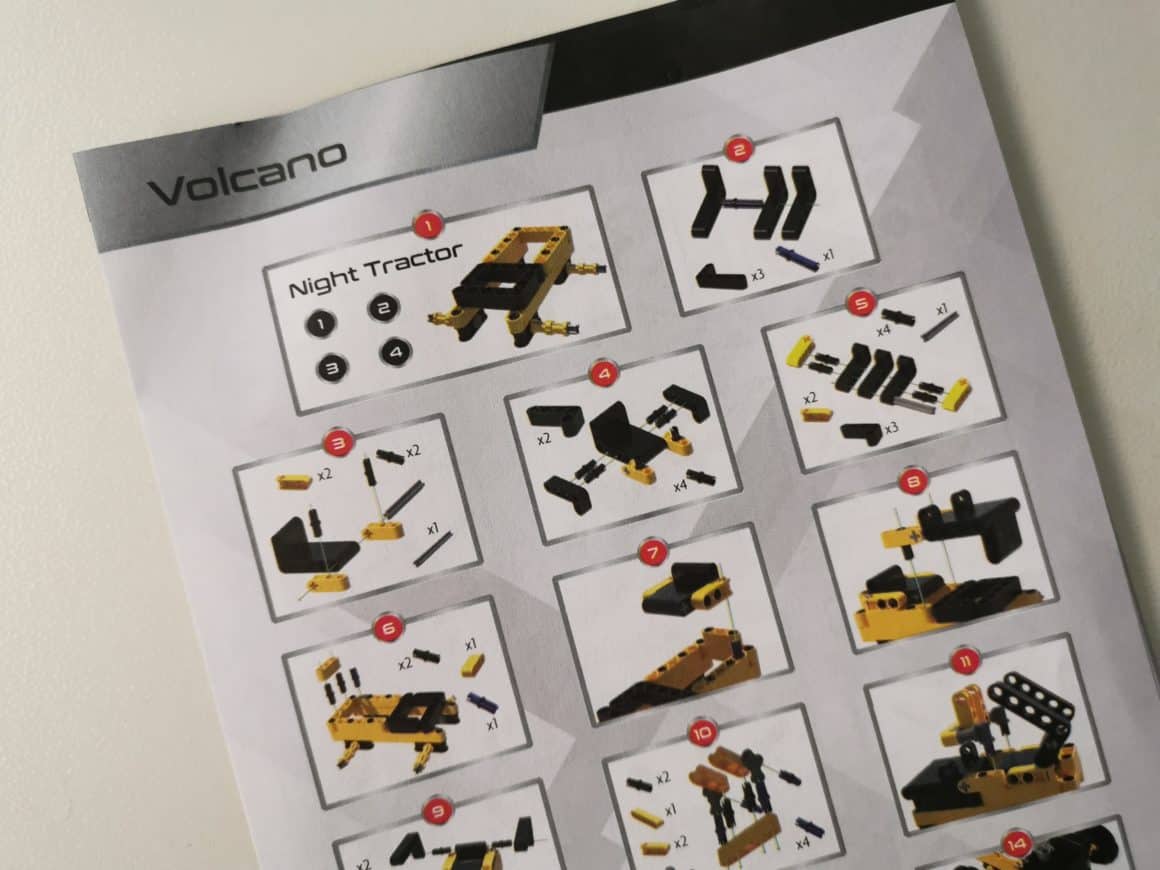 When Ollie first opened the box and had made the decision to build the Volcano he became a little confused. The instructions are all pictures and you follow step 1, step 2, etc. When he looked at Volcano he couldn't understand how to build the first part of the tractor as he said it wasn't broken down in the instructions. I had a look and pointed out that he needed to follow the instructions for the first four steps of Night Tractor which was what the first picture indicated. After that he got on really well.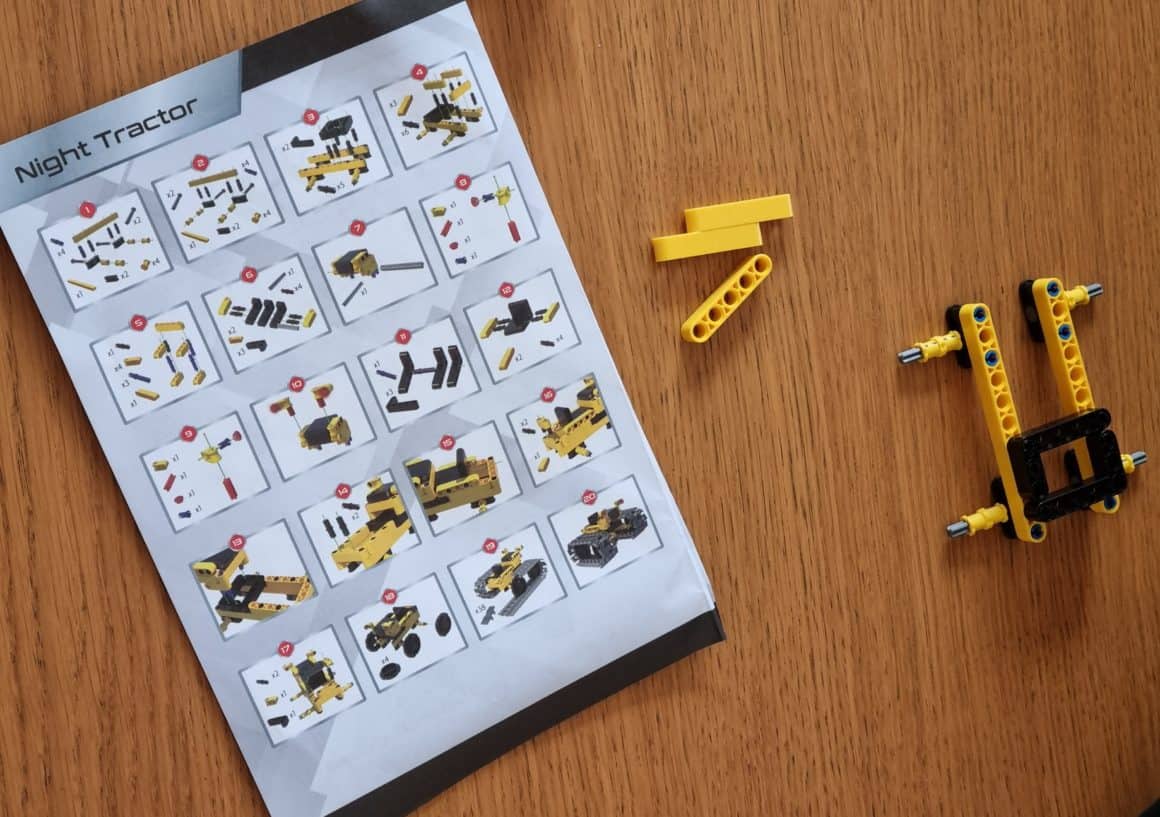 Great Build Quality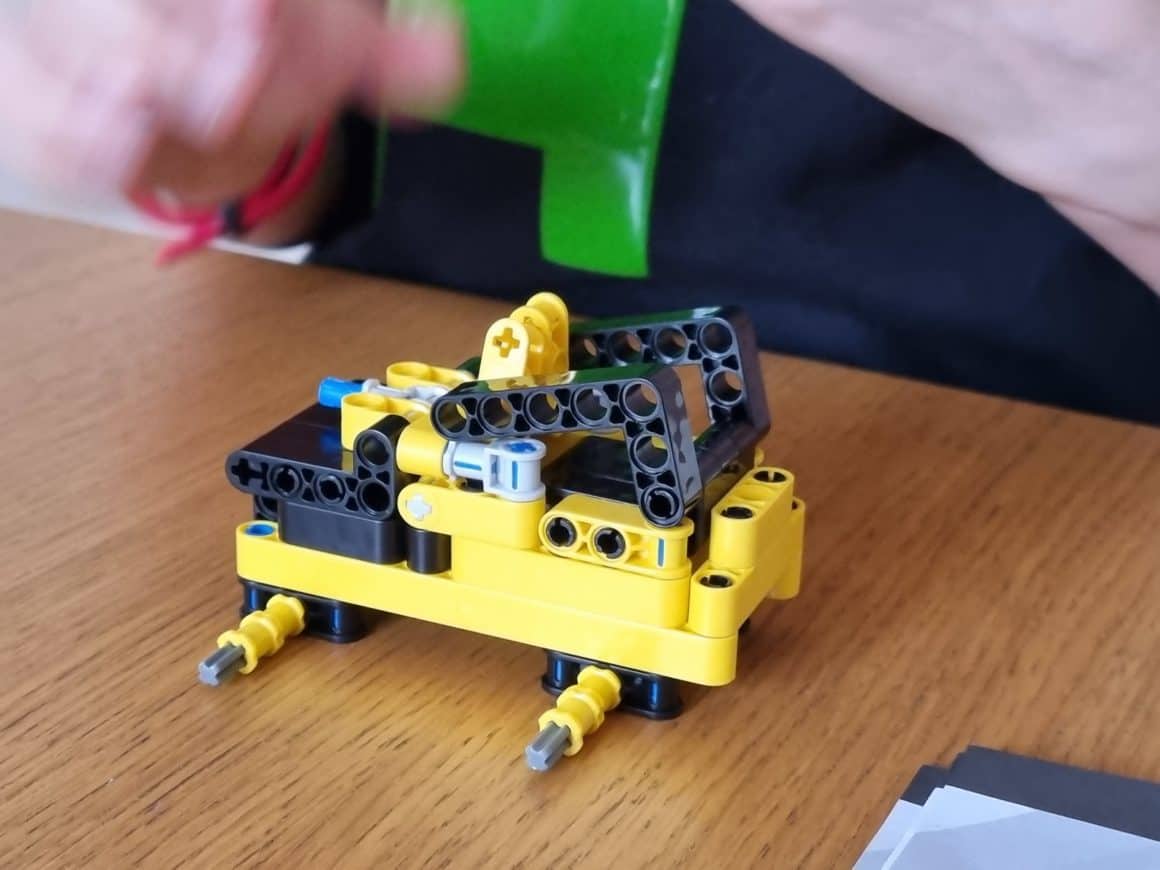 Before opening the kit I was a little sceptical as to the quality of the pieces as we have bought similar kits in the past from other well-known brands and have been disappointed by the quality of the components. From the moment the bags were opened and tipped onto the table, I could see that the components in this set were high quality. All pieces felt solid, were well cut (without gnarly edges where they have been made with cheap materials). This feels like the kind of toy which can be taken apart and rebuilt time and time again without any problems.
The Finished Product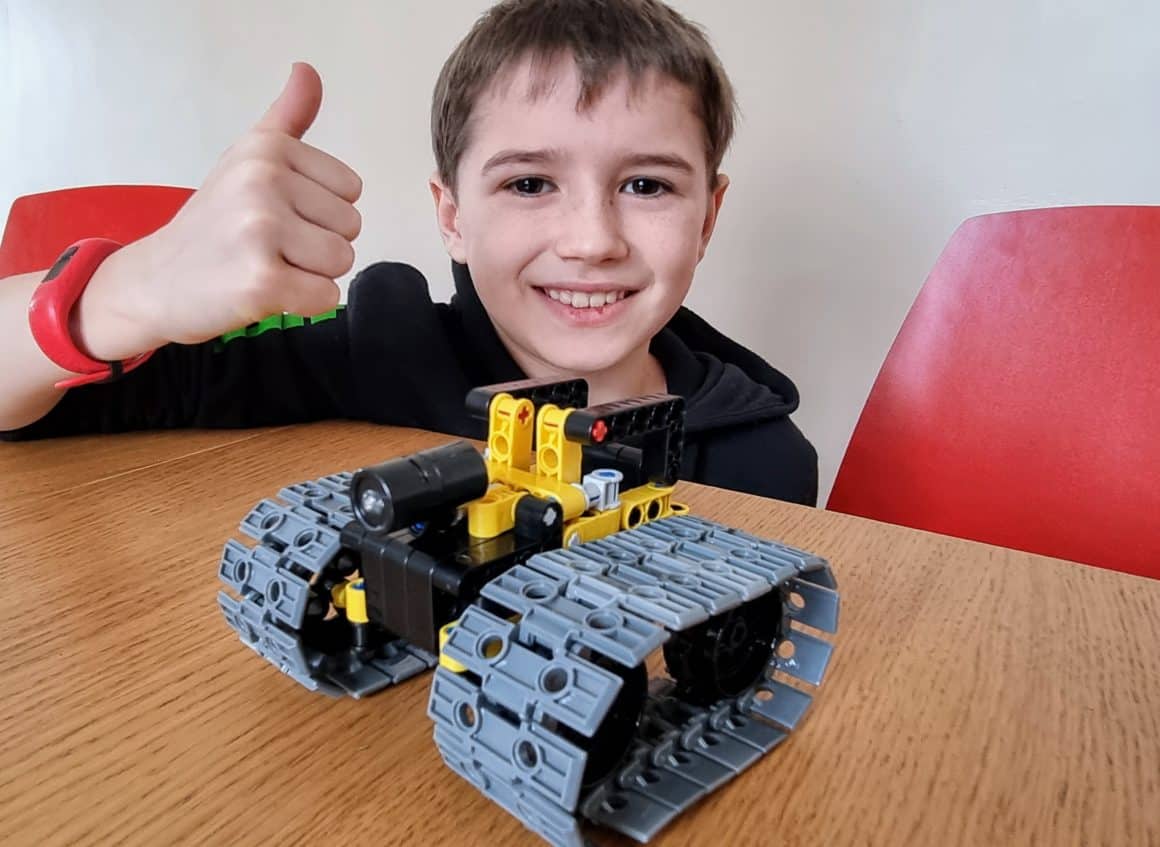 In total it took Ollie around 40 minutes to build the tractor by himself following all the instructions. He said that he really enjoyed building it and was looking forward to taking it apart this week and building a different model. The LED on the front of the tractor stays on when you hold the button at the back but it might need new batteries as it wasn't very bright.
Learning through play
Toys that provide a learning experience for my children will always be top of my shopping list and this one is a toy which I would definitely recommend. It helps to develop fine motor skills as well as enhance memory and concentration. Apart from the little confusion with the instructions at the beginning Ollie found the instructions easy to follow and said he wasn't sure why he didn't realise that was what it meant. When he had finished building he said it felt good complete it by himself.
Bonus Puzzle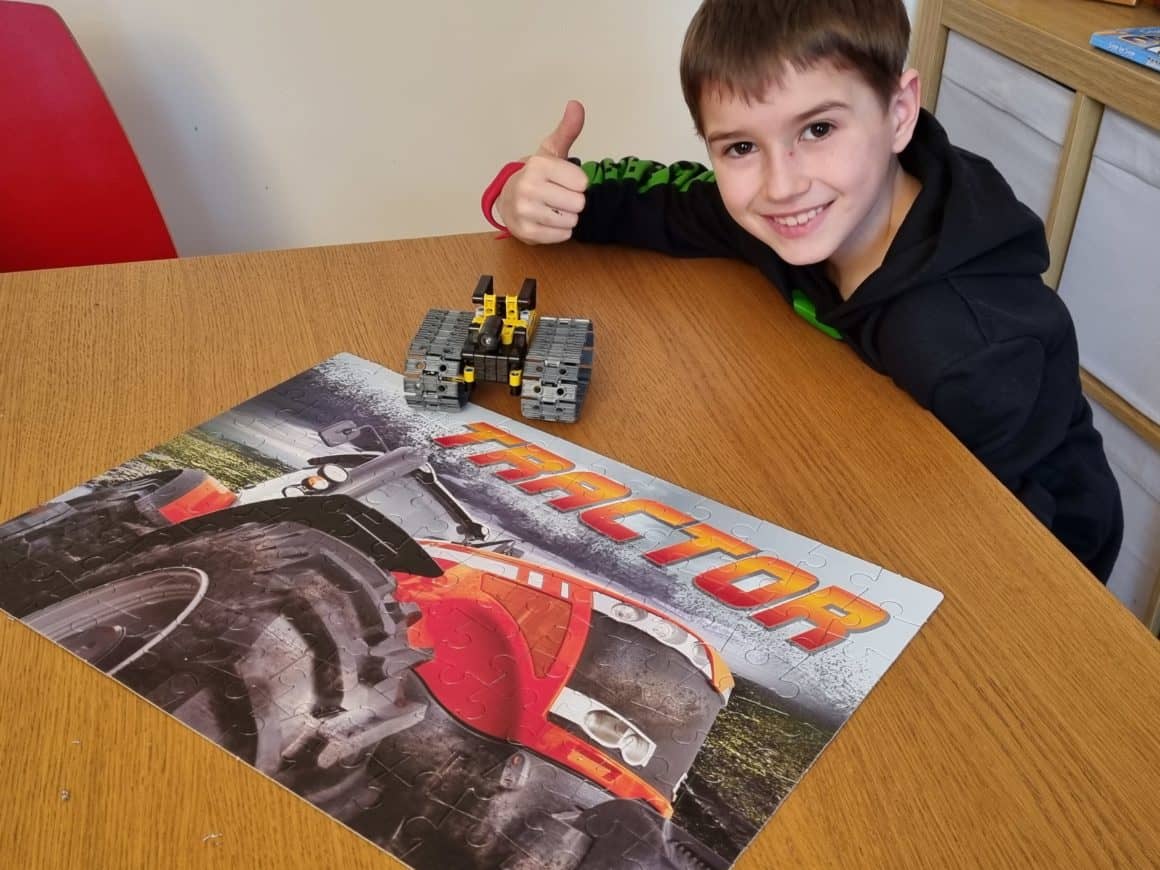 I would love to say that Ollie enjoyed completing this puzzle by himself but no chance, Lillie and Albie realised that Ollie had been gone for too long and was quick to 'help' him with the new puzzle. Still, it turned into a good team-building exercise, and I'm pleased to say that it was completed without arguments, and no puzzles were harmed during the exercise. I'm calling that one a win for today!