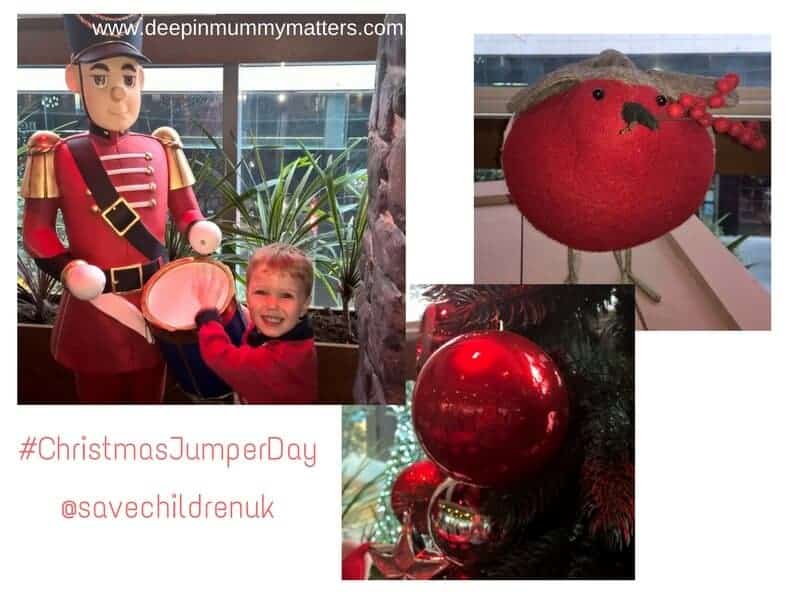 Save the Children's #ChristmasJumperDay is TOMORROW!!!
There once was a time that you wouldn't be seen in public wearing anything as atrocious as a Christmas Jumper but these days they are everywhere and people are always trying to out-do their friends, family and colleagues to find the wackiest festive woolly jumpers they can find. Tomorrow, Friday 16th December is the PERFECT day to wear your silly sweaters along with a whole host of celebrities who will be wearing theirs too in aid of Save the Children's Christmas Jumper Day.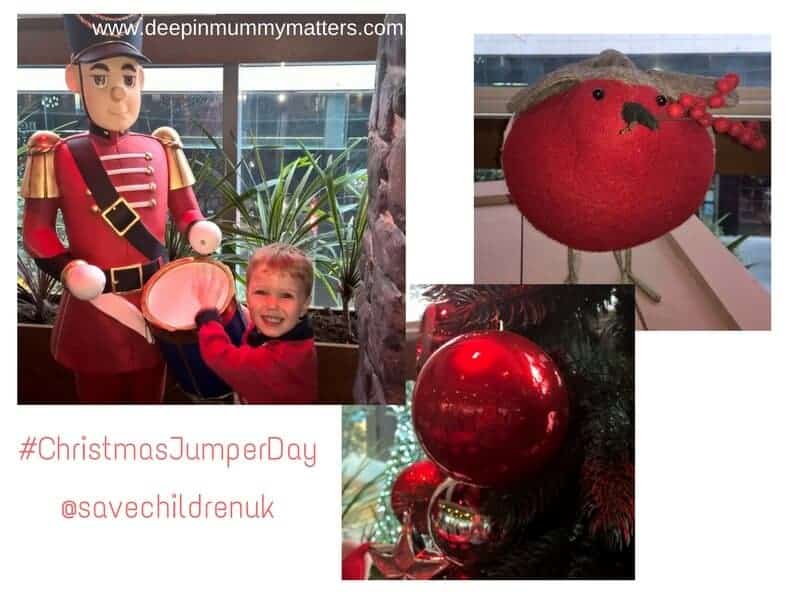 James Corden, Fleur East, Myleene Klass, Jon Snow, Jack Whitehall, Jess Wright, Freddie Flintoff, Jamie Redknapp, Claire Richards, Ashley Jensen, Sophie Ellis Bexter, Wretch 32, Mary Portas and Conor Maynard are all supporting Save the Children's Christmas Jumper Day and I'm proud to say that I will be too.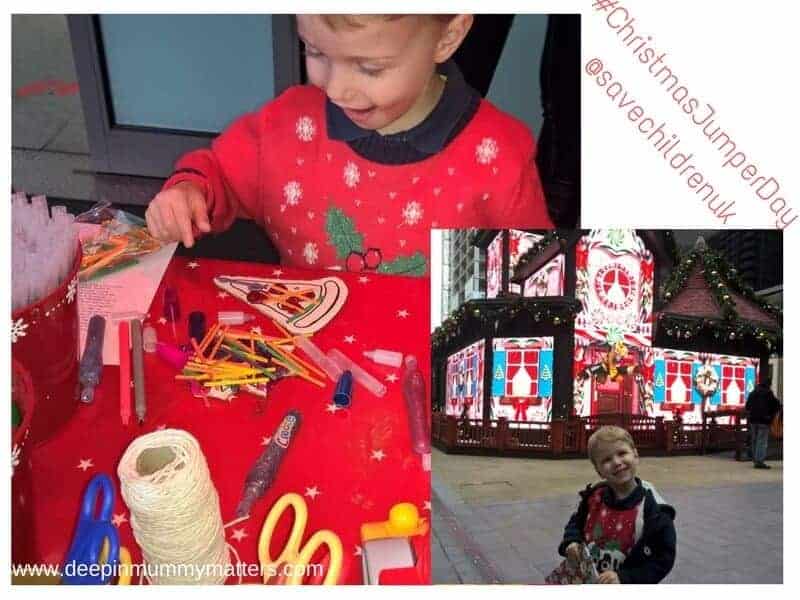 A few weeks ago Jelly Bean and I were invited down to London to meet with the Save the Children team to create our own Christmas Jumpers and to hear all about how 'Silly just got serious'. Silliness will be sweeping the nation as schools, homes and offices across the country will be ditching their day-to-day dress for as daft as they dare for Save the Children.
All of the fun and frivolities have a serious undertone though. By wearing a silly sweater, signing up and donating £2 to Save the Children (£1 if you're at school) at www.christmasjumperday.org you'll be saving children's lives and helping the charity do whatever it takes to make sure the world's forgotten children get the chance to have a brighter future.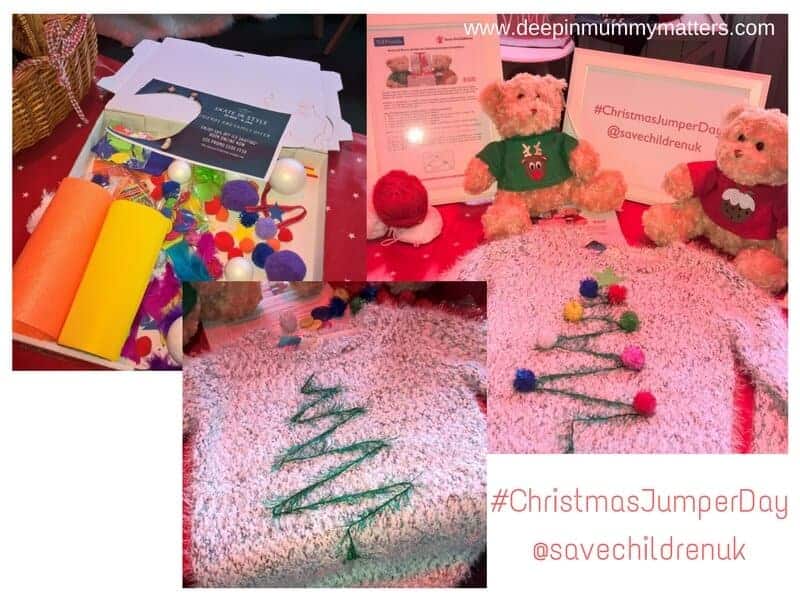 If you don't own a festive sweater then why not make one from an old jumper you don't wear anymore. I made this extremely simple Christmas Jumper for Little Bean with a length of wool, some sparkly craft pom poms and some fabric glue. It really couldn't have been easier (I won't mind if you copy it). You could pop down to your local Save the Children store to pick up one if you have time.
This year's headline sponsor for Christmas Jumper Day is Papa John's who will dough-nate 50p to Save the Children for every XXL pizza sold, including it's limited edition festive pizza, until 2nd January 2017.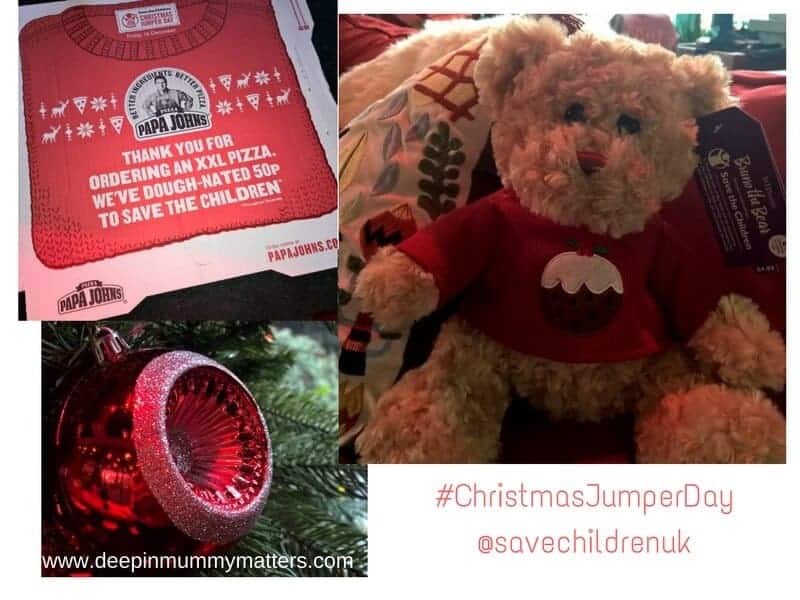 WHSmith have two Christmas Jumper Day bears called Benji and Bruno. The bears, who are sporting their very own festive knits, will be sold in WHSmith High Street stores for £4.99 with £1 being donated to Save the Children for every bear sold.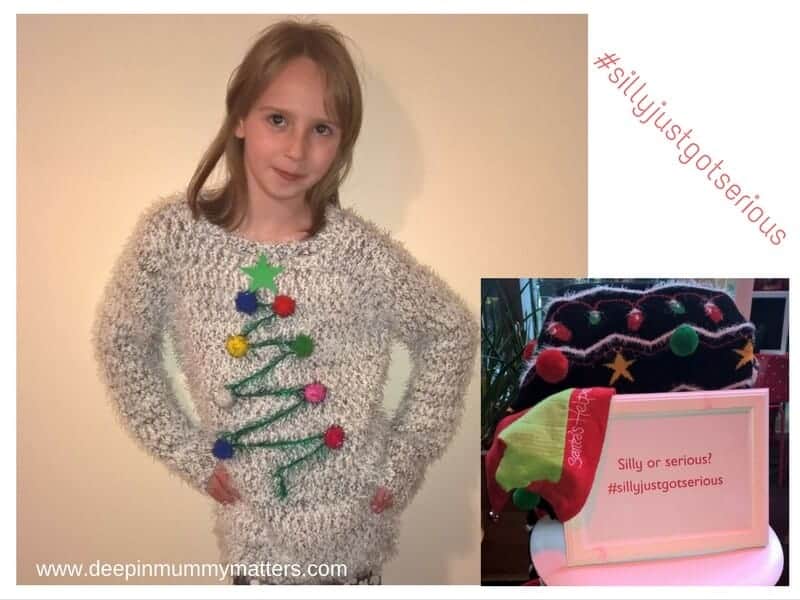 All money raised through your festive woolly wearing could help a child living in a refugee camp to have warm clothes, nutritious food for the entire family or to set up a safe space for children to be given the chance to be children again. It could also help to bring essentials like healthcare, education, protection and food to the millions of children around the world who are missing out on the most basic support. It's a silly way to solve serious problems!