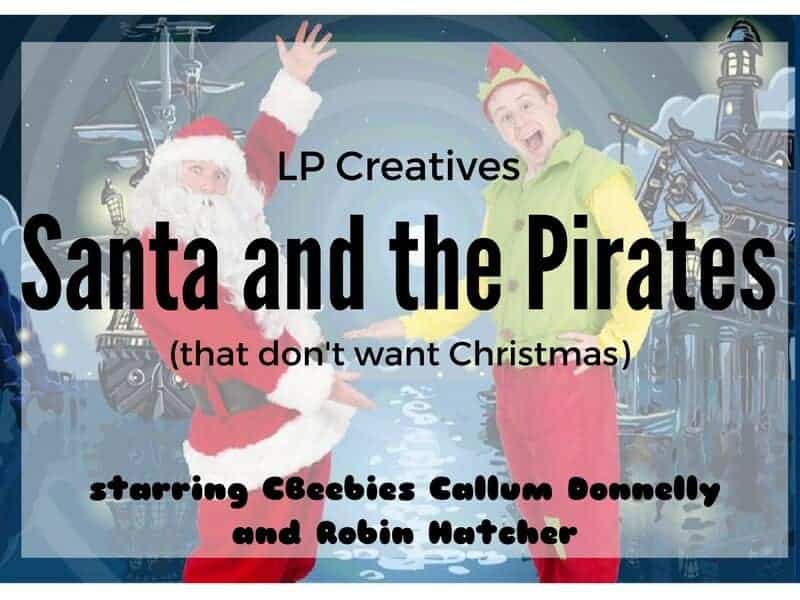 Santa and the Pirates that don't want Christmas
As a family we are no strangers to LP Creatives and their entertaining children's shows so we were delighted when we were invited to see their latest offering at Stamford Corn Exchange. Unfortunately, our house has been plagued with illness since that evening (nothing to do with the show) so I'm only just getting around to publishing my post now.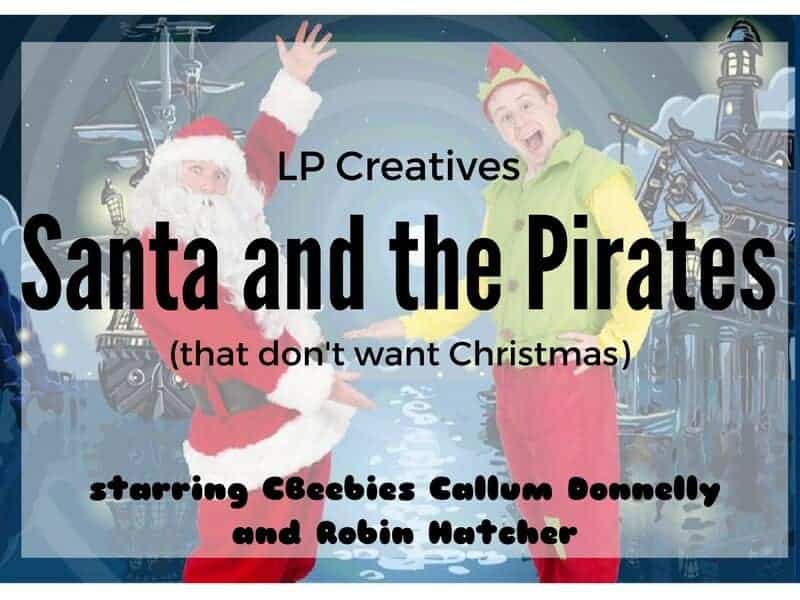 Having seen LP Creatives shows before we were surprised to find the whole show was performed by just two actors who were brilliant. Children's TV stars Callum Donnelly and Robin Hatcher are stars of the popular CBeebies TV show 'SPOTBOTS'- they also join children's favourite, Justin Fletcher, this year in Justin's House! Between the two of them they played 5 characters very convincingly and were great at ad-libbing when the audience needed a little warming up or encouragement.
Santa and the Pirates who don't want Xmas is a laugh along Christmas show the whole family will enjoy. Santa has a bit of a problem, someone has stolen the naughty list AND Rudolf's red nose! Can the Pirates help to restore Christmas?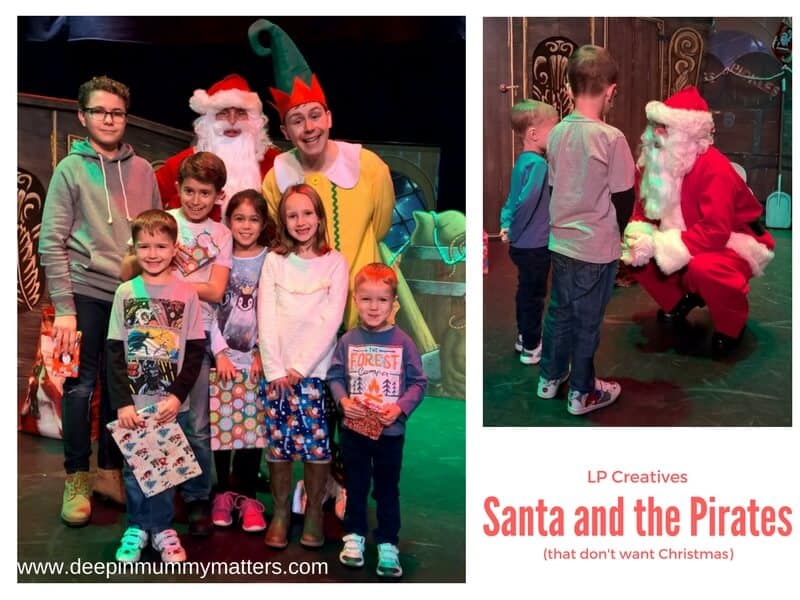 We join the show on good ship 'Christmas Cheer' where one Pirate is getting excited about Christmas Day whilst the other one doesn't want it all and throws some presents overboard. The Pirates are joined by Santa's elves Steve and Gary who are also trying to find the Naughty List and Rudolf's nose but will they find them all in time to save Christmas?
We were joined by my Sister and her family who all loved it just as much as we did. The show had the Beans and their cousins singing along, dancing in the aisles and laughing until their eyes watered. They all LOVED Steve and even got to meet Santa at the end of the show where they were each presented with a gift (additional cost). Be prepared to sing along to Christmas songs, join in with the dancing (it's not just for the children) and hope that you've been good should the naughty list land above your head!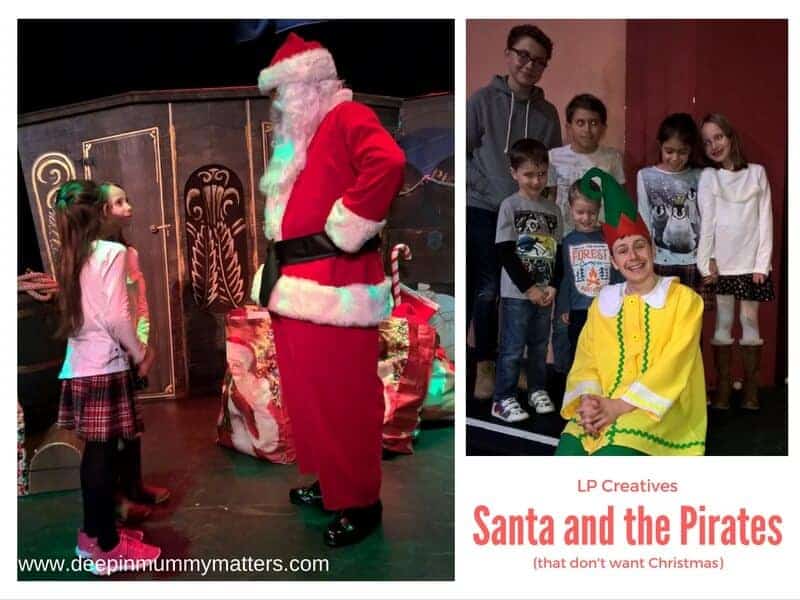 There are still a few shows left before Christmas so make sure you grab a ticket for a seat near you.
LP Creatives have a number of shows for your delight in 2017 so check out their website and see if there is a show coming to a town near you, if you miss it you really do miss out.
Merry Christmas xx
Further Dates
15th December, 4.30pm – Coronation Hall, Ulverston
18th December, 2pm – University of Hertfordshire Arts
20th December, 11am – Mowlem Theatre, Swanage
21st December, 2pm – Leatherhead Theatre
DISCLAIMER: We received complimentary tickets to review the show. All words, images and opinions are my own and may not be copied without my permission. I have not been instructed what to write.