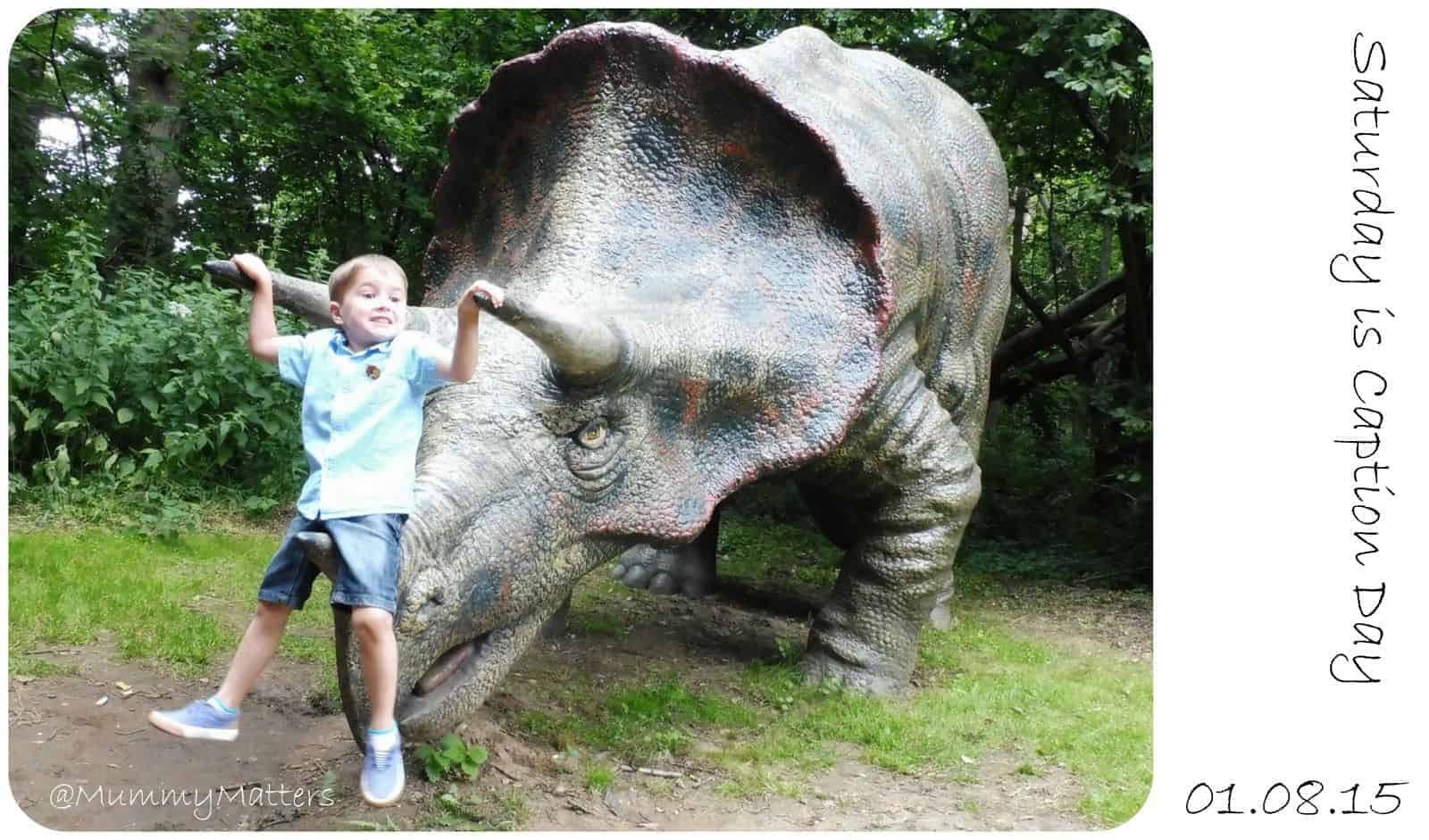 Saturday is Caption Day – 01.08.15 #SatCap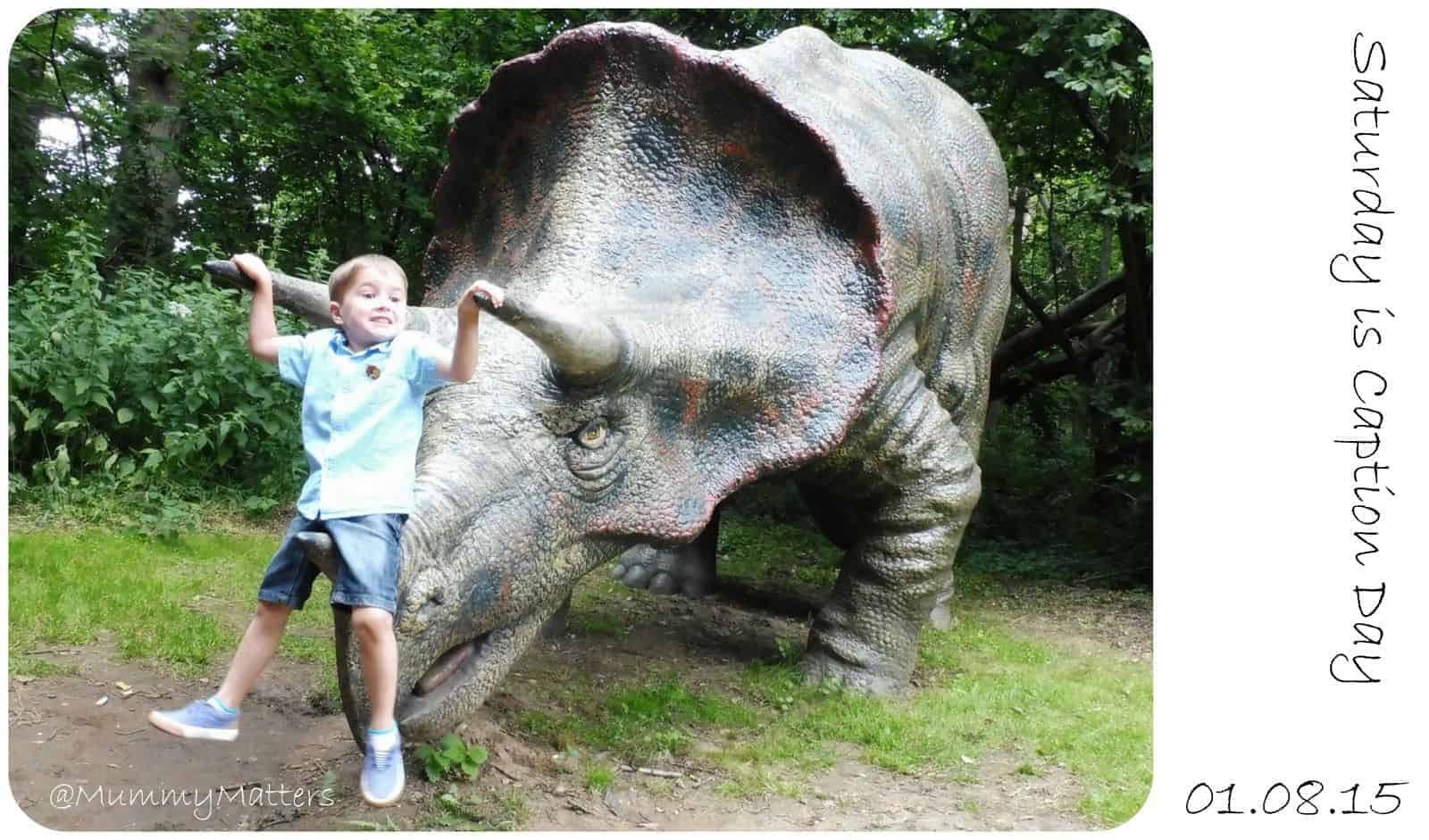 Yesterday Beanie Boy and I had a day of quality time together at Dinosaur Adventure in Norfolk. It wasn't a review, it was just an opportunity for me and my boy to spend some time alone together before he starts school in September. This was one of the many photographs I took of our day out, he is such a clown and has a very expressive face. He rarely fails to make me laugh but how would you caption this one?
If captioning is your thing, then search #SatCap online and you will find many other bloggers like myself who share amusing images on a Saturday awaiting your witty remarks. Please do leave a comment below, it's always nice to hear from my readers.
Happy Saturday x