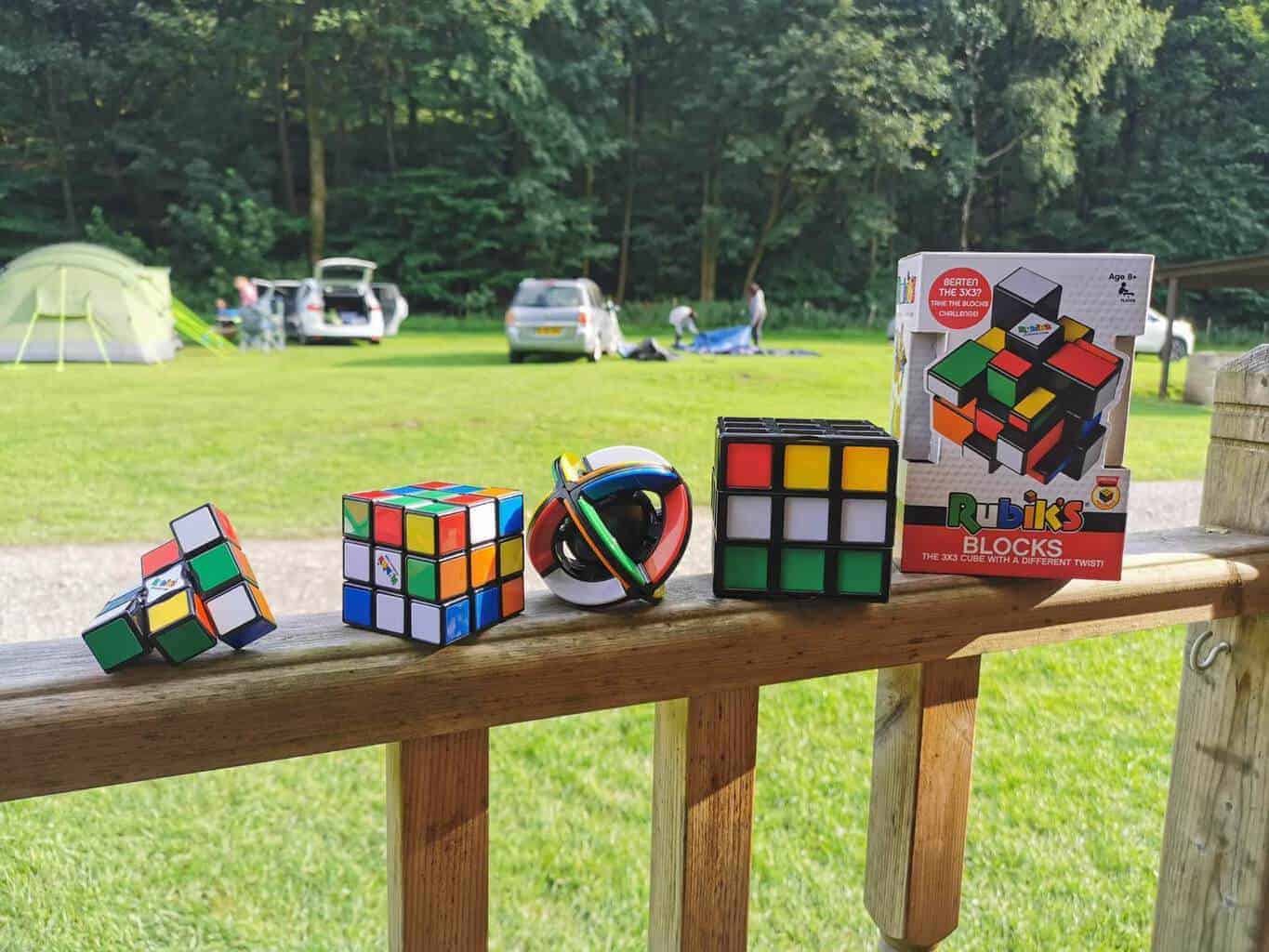 Our Rubik's Summer Scramble Fun #AD-GIFTED
Everyone loves a bit of retro fun, and if there's one thing that screams 'RETRO' more than anything, it's the good old Rubik's Cube 3×3! I remember days, weeks and months spent desperately trying to solve my Rubik's cube as a youngster. No, I never fully solved it, and YES, I peel the stickers off and cheat!!!! These days that's not possible because it doesn't have stickers, so you can't peel them off.
Rubik's Summer Scramble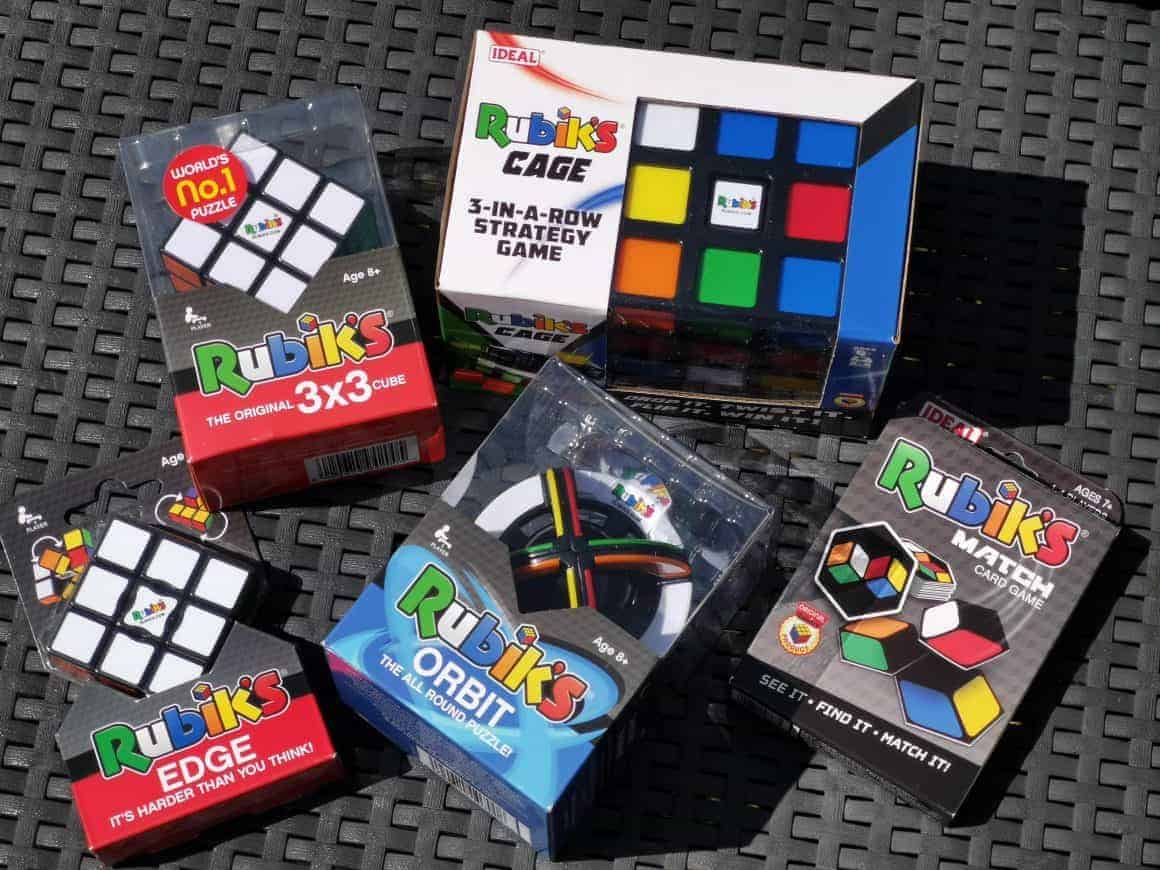 This Summer we were selected to receive a special Rubik's Summer Scrabble gift pack from John Adams which had some great Rubik's products we didn't even know existed;
Rubik's Cube 3×3
Rubik's Edge
Rubik's Cage
Rubik's Orbit
Rubik's Match
Rubik's Blocks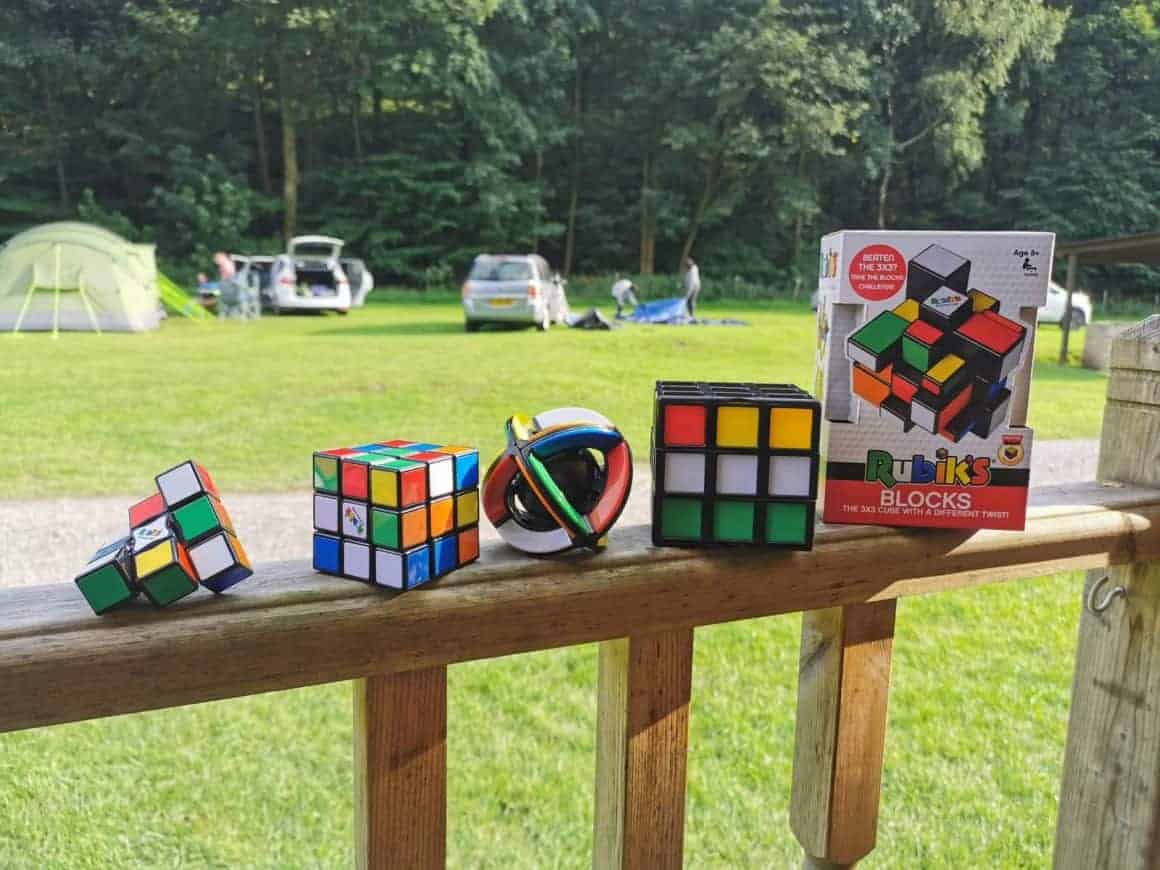 Since we had a Summer of camping planned we knew these could be the perfect accompaniment to our trips and I was right. We have had so much fun, frustration and competition trying to solve them all. Want to know how we got on? Keep reading . . .
Overall favourite – Rubik's Cage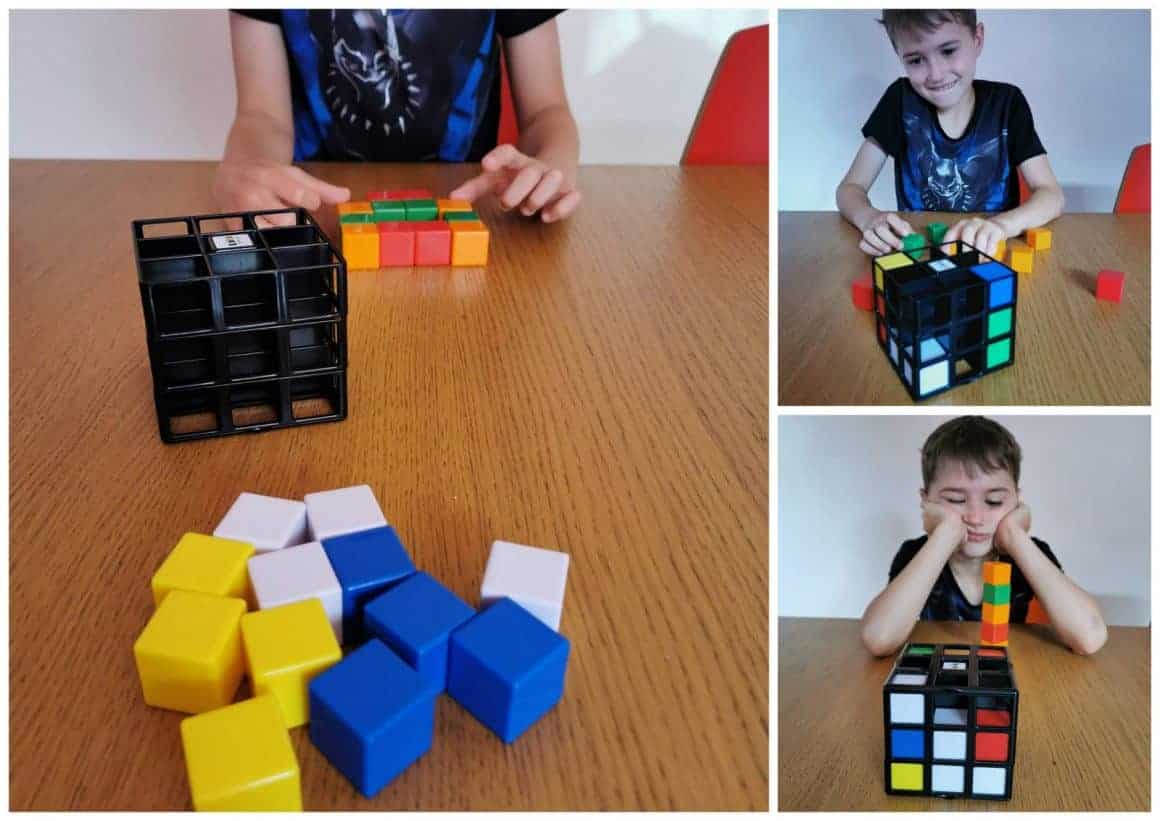 When we first looked at the Rubik's Cage we assumed it was just as extra-large 3×3 but we were wrong. It's a game to be played between two to four players. The simplest way to describe this game is a 3D noughts and crosses but so much better.
Beginning with an empty cage, each player takes blocks in their chosen colour (depending on how many players) and then take it in turns to pop a cube into the cage, twist a level of the cage or flip it over to change the position of the blocks. The winner is the first to get a row of 3 blocks in their colour.
My favourite was watching Will and Simon playing this as they are uber-competitive with each other and would make silly mistakes when being hellbent on creating their three in a row without paying attention to what the other player was doing. When you play with four players you need a whole new level of concentration. This game has come out many times during our camping trips and is a firm favourite.
Lillie's favourite – Rubik's Edge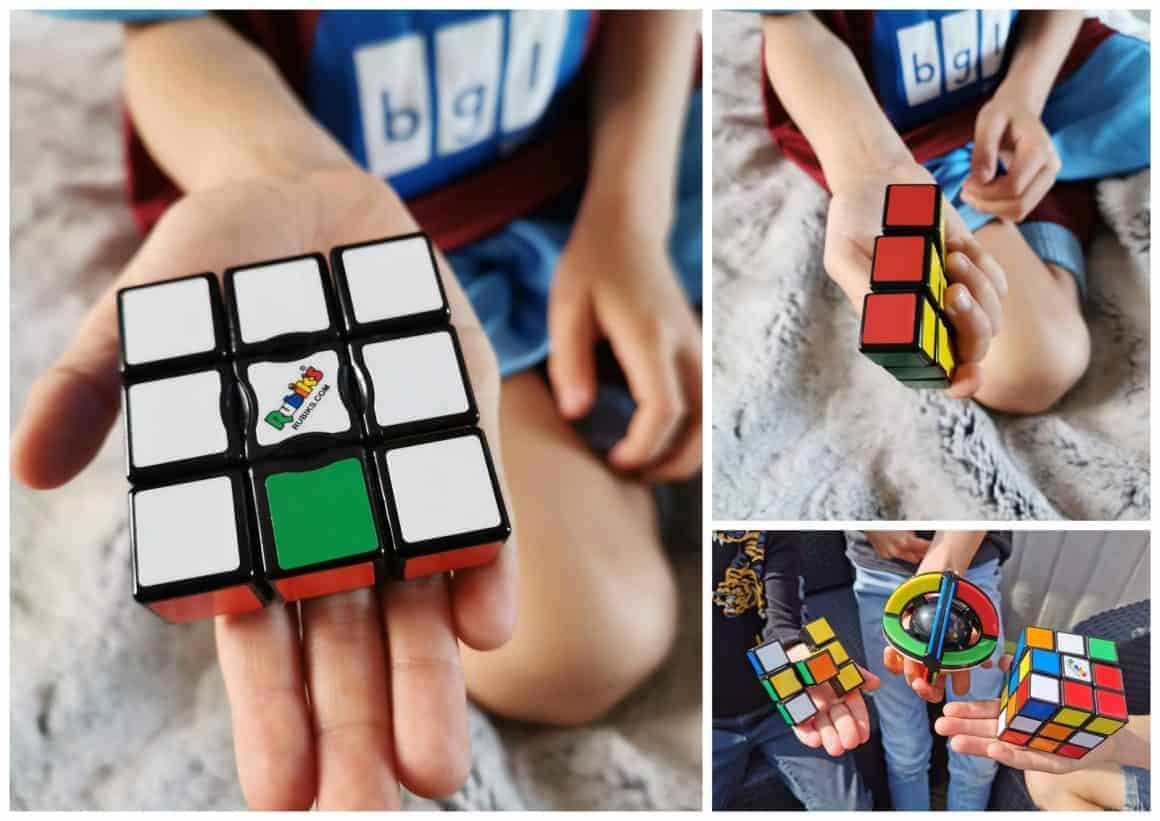 The Rubik's Edge is the simplest form of a Rubik's Cube and therefore is the perfect place to start in understanding how the Rubik's games work. It's a 3x3x1 puzzle which Lillie liked the look of from the moment it arrived. She took a little while to get to grips with it but is a whizz now can solve it very quickly so we are now trying to move her onto the 3×3.
Rubik's Orbit – the coolest looking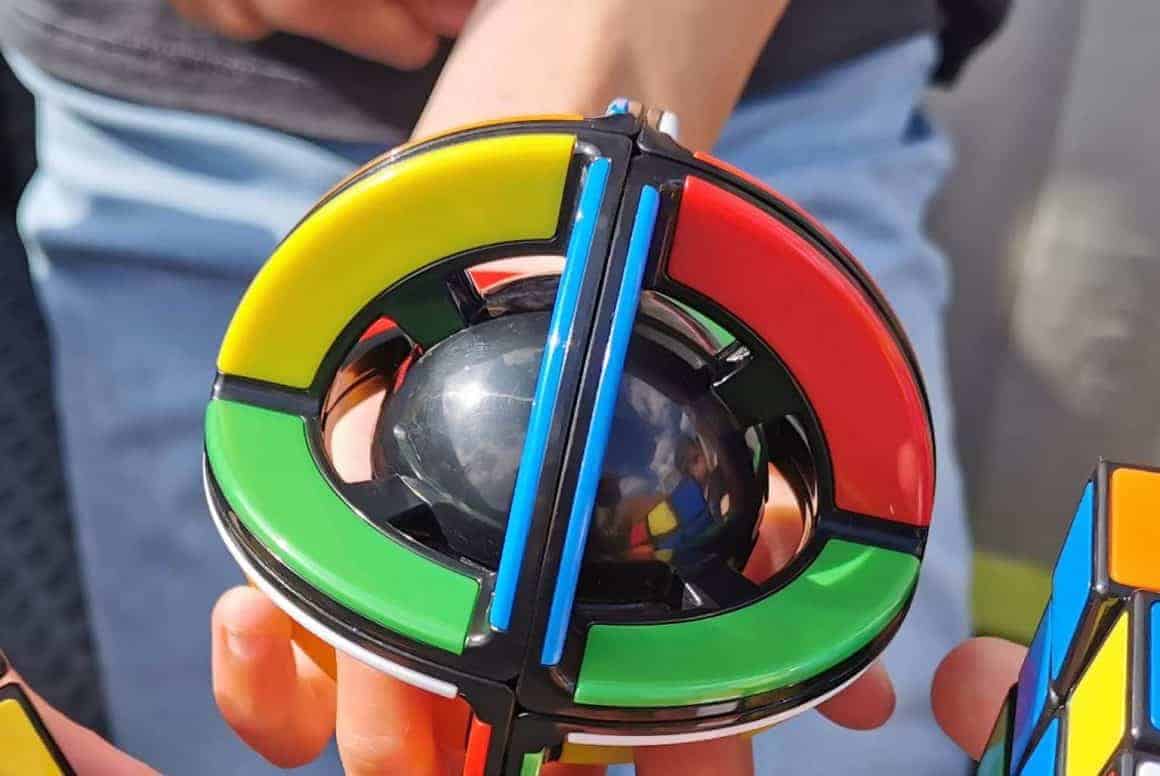 The Rubik's Orbit was the puzzle everyone was fighting over, to begin with, because it looks so cool and so different from all the other Rubik's puzzles but it's a tough nut to crack! The aim with this one is to make all 6 rings match all the way around. Apparently, this one has the same mechanism as the 2×2 (which we haven't played) but has a different method of solving – if you find out how to solve this one let us know as we are still fumbling along at the moment.
Rubik's Match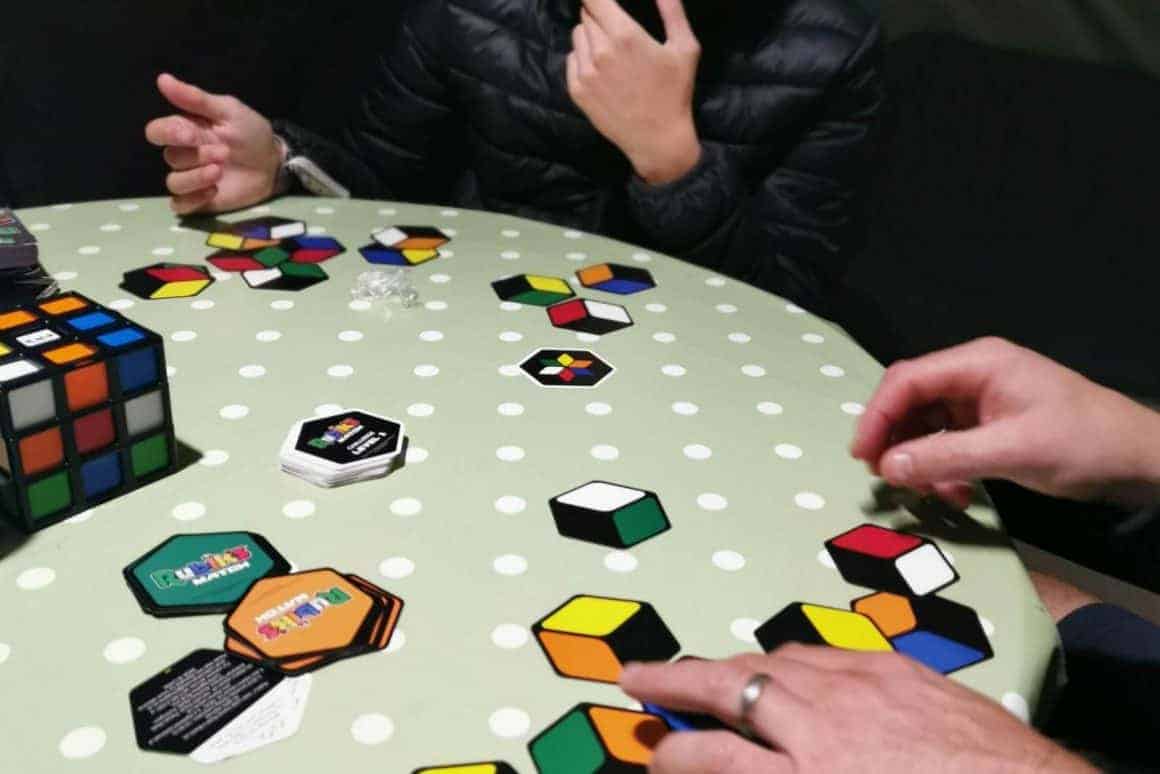 This is a fast-paced game for 1-4 players where you race against each other (or on your own) to create the pattern shown on the Challenge card using the cards from your own Cubie deck. The first player who creates the pattern successfully wins the round. This is a great game to carry around in your bag to play when travelling or when waiting with children for a period of time with children to keep them occupied. This would also make a great stocking filler or kids birthday party gift.
Rubik's Cube 3×3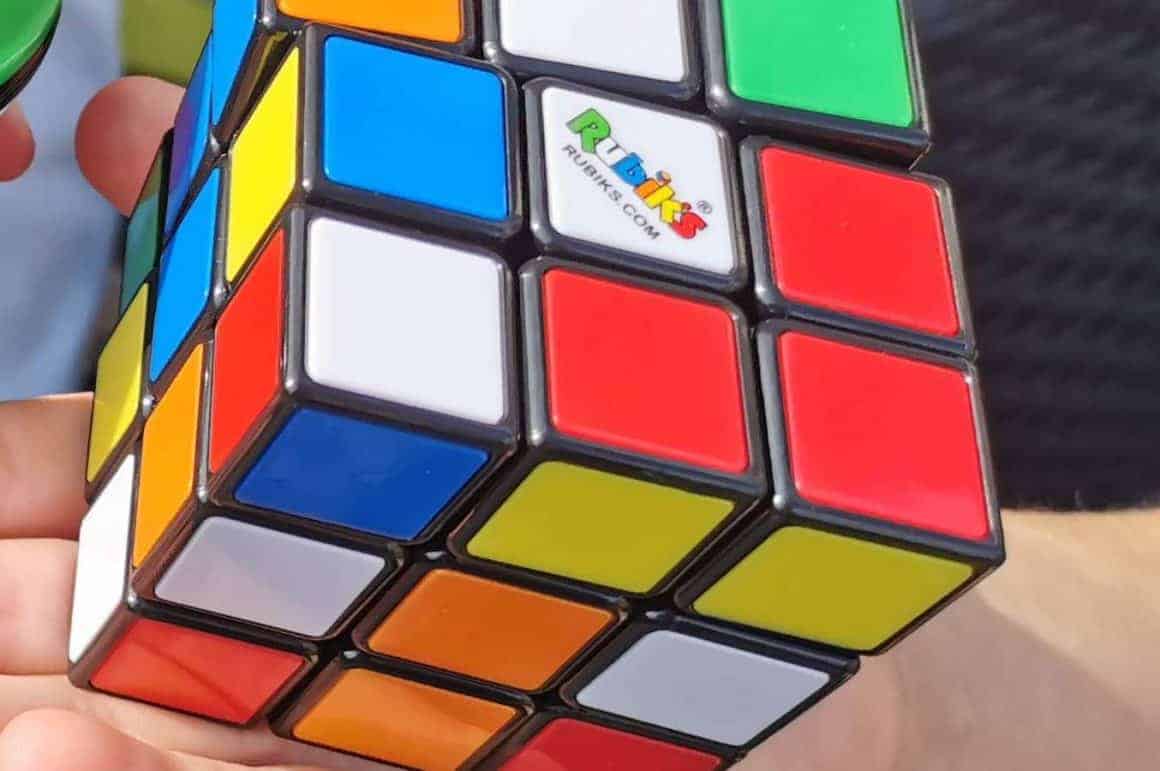 Last year Will and I both bought a Rubik's Cube 3×3 and challenged each other to see who could solve it first. I had to hand it to Will, he persevered and was soon capable of solving a jumbled cube in around 5 minutes. Me? Nope, I got super frustrated just like I did when I was a child and gave up.
Over the Summer with a little more time on my hands at the campsite and a more relaxed way of thinking I have managed to solve the white side, the 'T' for each colour on the correct sides and that's about where I am right now. However, this time I am determined not to give in. I have hidden the cube for now so that nobody else messes it up – don't worry I have swapped out my old one so they can still have fun.
Rubik's Blocks – what is this evil?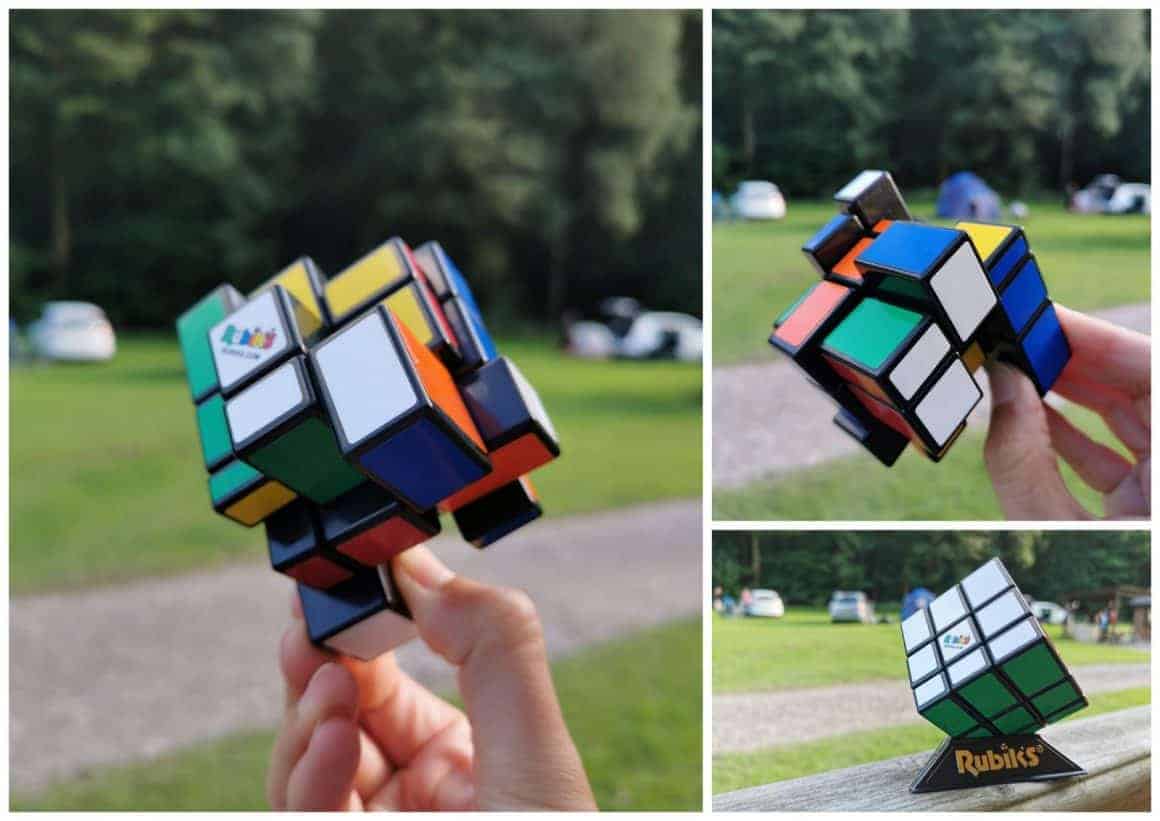 This one is for all those clever people who can solve the 3×3 in a matter of seconds. The Block is like nothing I have ever seen or attempted before and the children are just as perplexed by it as I am. Will has given it a good go, as have Lillie and Ollie but for now, we think it looks like a fine piece of art to be admired in its' jumbled form.
Before you begin the Rubik's Blocks looks almost identical to the 3×3 until you look a little closer. The Blocks are all different sizes so with each twist and turn the puzzle changes shape and becomes almost unrecognisable. Mixing it up was the easy part, getting it back into a cube is a whole other board game!