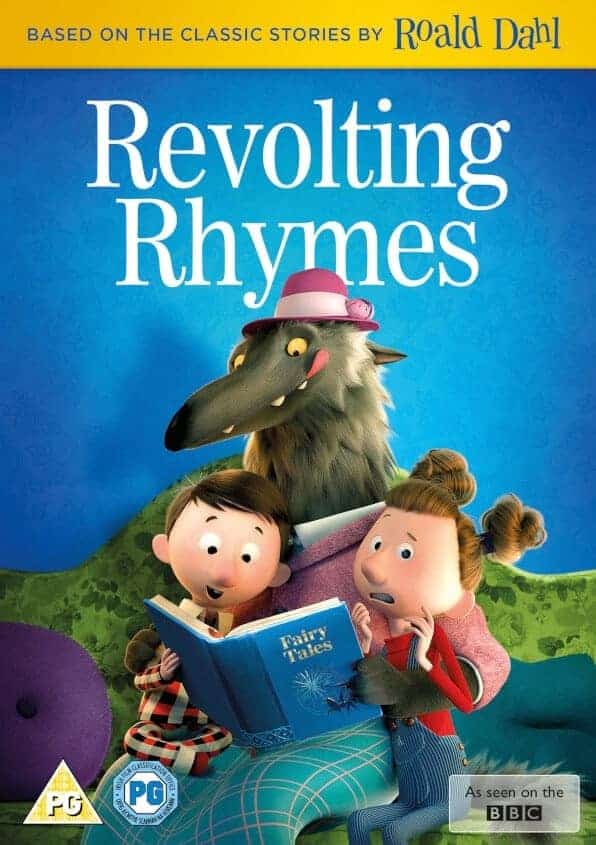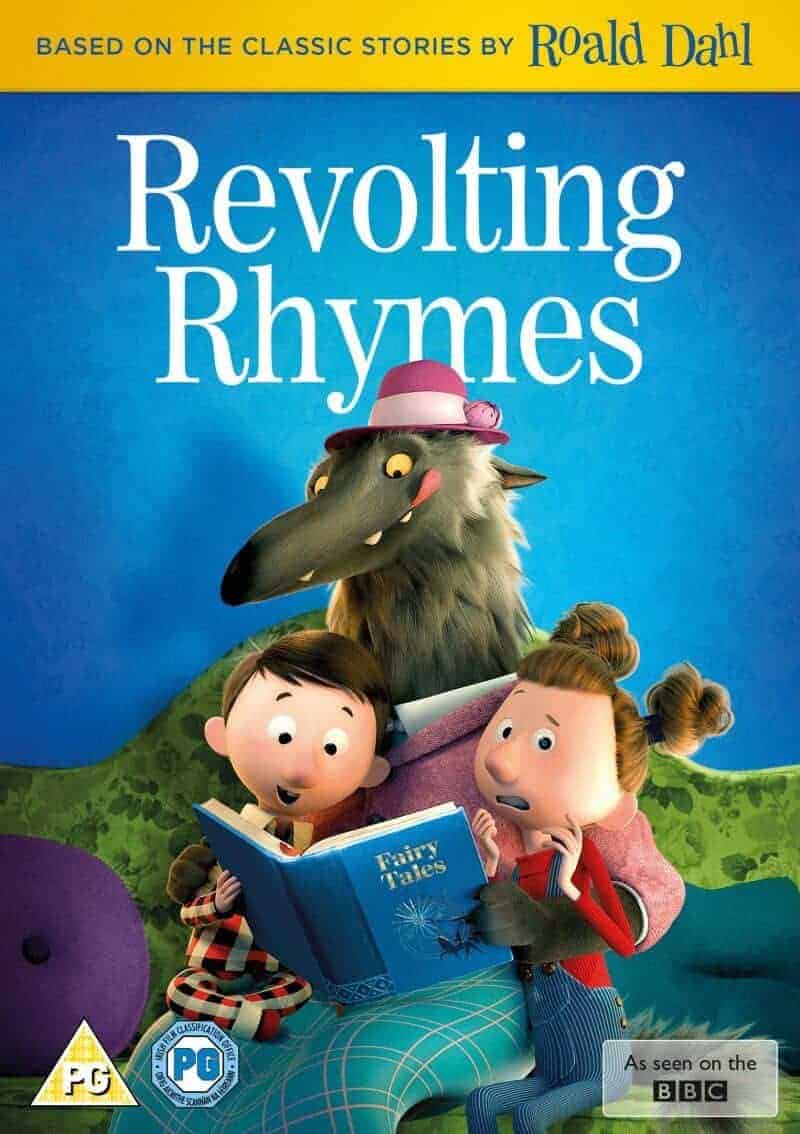 Roald Dahl's Revolting Rhymes DVD and free Activity Sheet download
Available on DVD from 6

th 

February Out Now On Digital Download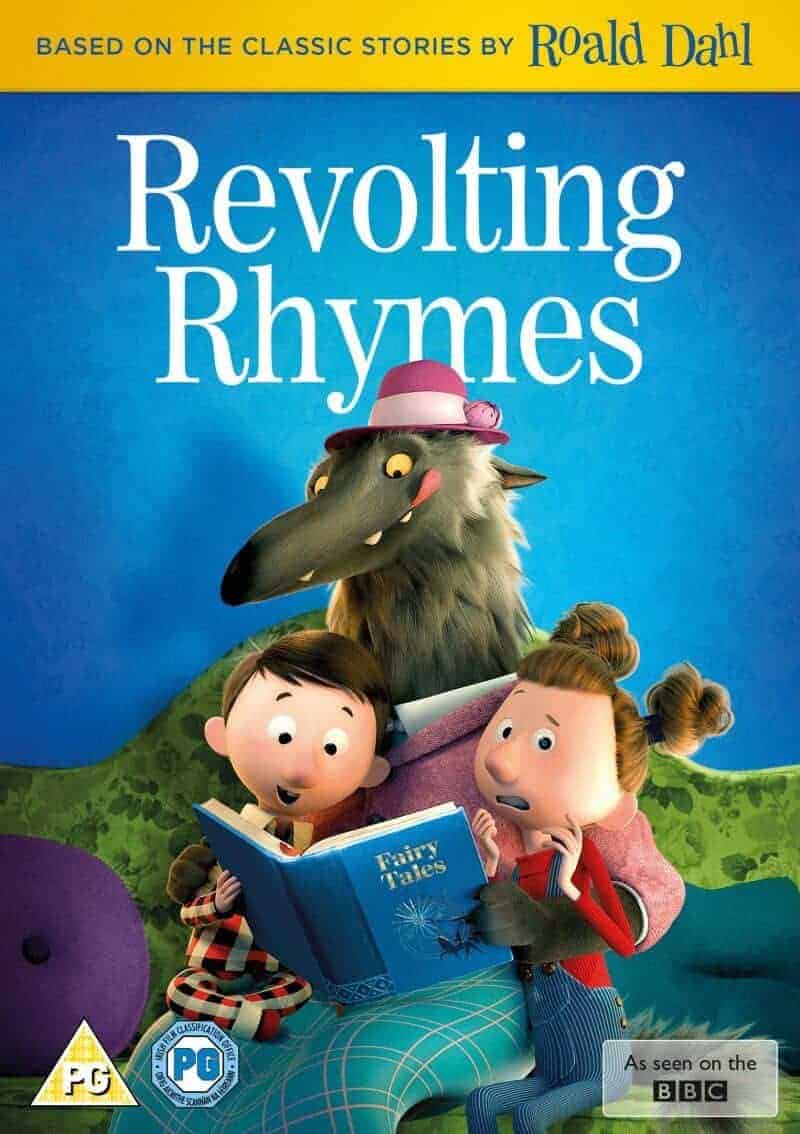 Over the Christmas period I always trawl the TV listings to find shows which I can record on the planner for the Beans to watch at a later date when the excitement of their new toys has died down or when they just need to chill for while. One such show that I spotted this Christmas was Revolting Rhymes, based on the classic collection of tales & stories by Roald Dahl.  After the excitement of Christmas had passed, the boys were out with Daddy so Little Bean and I curled up on the sofa to watch Revolting Rhymes together.  We really enjoyed it from the off and then the realisation struck, it was a two-part show and we had only recorded part one. Classic Mummy fail!! Luckily for us the stand out hit Revolting Rhymes comes to DVD on 6th February. The enchanting animation from Magic Light Pictures, the team behind award-winning films The Gruffalo andStick Man, brings together a series of classic fairy tales, served with wickedly funny and mischievous twists.
Voiced by a stellar British cast including David Walliams (Little Britain, Gangsta Granny), Tamsin Greig (The Green Room, Episodes), Dominic West (The Wire, Pride) and Gemma Chan (Humans), Revolting Rhymes is perfect for half term holiday viewing and a treat for the whole family to enjoy.
First published in 1982 Revolting Rhymes was written by the much-loved author, Roald Dahl and illustrated by the legendary Quentin Blake. Bursting with imagination and delightful storytelling, these adaptations bring the tales to life in an extraordinary way. Will Little Red Riding Hood become a meal for the Big Bad Wolf? Can Snow White out-wit her evil stepmother? Is the house of bricks strong enough to protect the Little Pig? How can Jack avoid the Giant and find his golden treasure? Who will Cinderella marry? The narrator wolf has all the answers, as well as a story of his own to tell.
Additional features on the DVD include previously unseen footage of the Making Of Revolting Rhymes and a delightful image gallery. What's more your copy of Revolting Rhymes comes with a set of beautifully designed postcards.
A must-have for the entire family REVOLTING RHYMES is available on DVD Monday 6th February and Digital Download now, courtesy of Entertainment One.
FREE ACTIVITY SHEET DOWNLOAD
When the DVD comes to an end, why not have this activity sheet ready to keep the fun going. Just click on the image below to access the PDF to download or print.