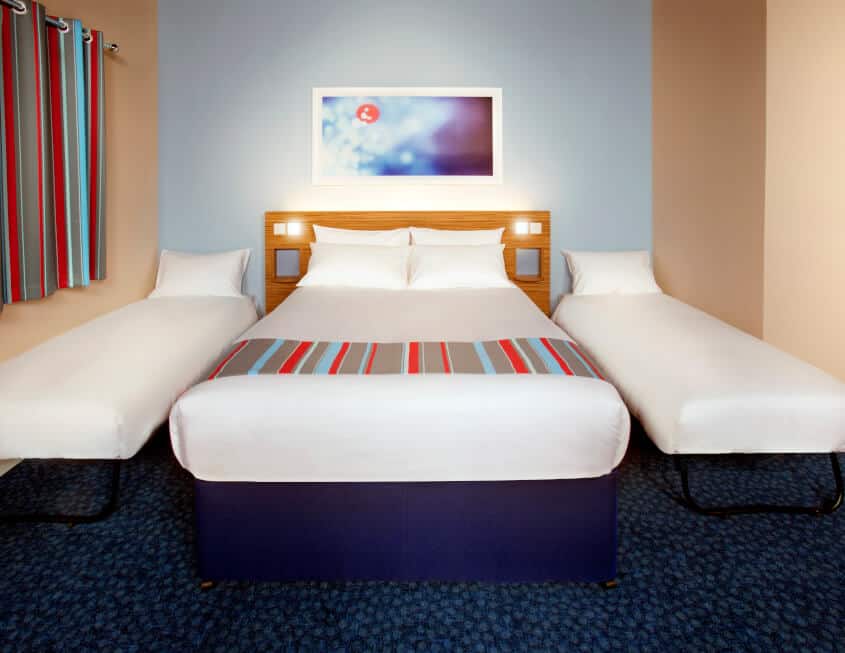 Travelodge has released 50,000 rooms for £29 or less for this February Half Term
Keeping the kids entertained over the February half-term break can be challenging, so why not treat the children to an action-packed UK short break this year?
To help you get away, Travelodge has released 50,000 rooms for £29 or less across its UK hotels for stays between the 10th and 26th February 2017 (this accommodates the staggered school half term dates for 2017). This works out at just £7.25 per person for a family of four – cheaper than a family trip to the cinema with popcorn.
To book, just visit: www.travelodge.co.uk. (Offer excludes Central London Travelodge hotels).
Plan your half-term getaway with Travelodge
To help you plan your half term getaway, Travelodge has done the homework for you and created a list of action-packed family activities that you can experience across Britain and create lifelong memories.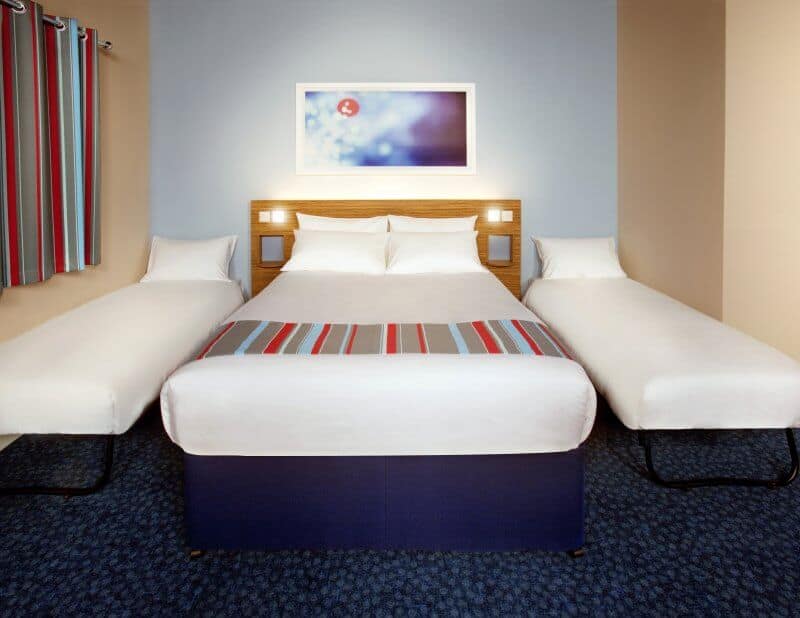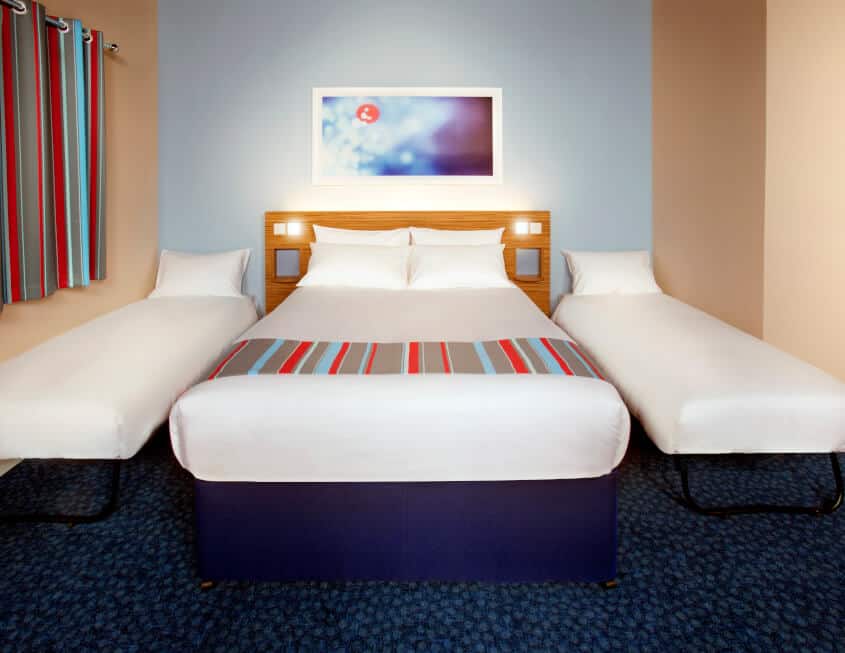 Travelodge has 527 hotels across the UK and has spent £100 million modernising its properties in a new contemporary design. As part of this investment, all Travelodge rooms now feature a luxurious, spacious king-size Travelodge Dreamer bed and family rooms now feature two individual beds for the children.
In addition, to help you save even more money, Travelodge has recently launched its best ever unlimited breakfast menu at just £8.25 and the unlimited lighter breakfast at £5.95. For each paying adult, two children eat for free.
Top places to take the kids this half term
Edinburgh International Climbing Arena
EICA is a fitness centre, climbing arena, soft play and spa all rolled into one. Children will love the playroom and soft play (which has areas for babies, toddlers and older children) and its own café where adults can relax and watch the wee ones burn off some energy. There is also a mobile climbing wall which is perfect for children aged four and over. The main café has great views of the dramatic climbing arena, which is cut from the bare rock of a disused quarry. A great destination for indoor family fun in February! More information: www.eica-ratho.co.uk/facilities
Nearest Travelodge: Edinburgh Central Rose Street, 37043 Rose Street, EH2 2NH
Seven Stories: National Centre for Children's Books
A great day out for the whole family, visitors can explore the amazing world of children's books where magical words and pictures are brought to life through exhibitions, activities and special events. Explore your own creativity through writing, illustration and crafts or uncover a world of storytelling with dressing up and dramatic fun in the Seven Stories theatre. The Seven Stories Visitor Centre also includes an independent children's bookshop and a Café with a great selection of home-cooked food.
More information: www.sevenstories.org.uk 
Nearest Travelodge: Newcastle Central, Forster Street, Quayside NE1 1RQ
St Fagan's Castle National History Museum
This is Wales's most popular heritage attraction. The museum stands on the grounds of the magnificent 16th century St Fagan's Castle. Original buildings from a variety of historical periods have been re-erected in the 100-acre parkland, including a farm, a school, a chapel, shops and the Workmen's Institute. If the weather turns nasty, you'll find hours of fascinating displays, demonstrations, exhibitions and activities inside the various preserved buildings. St Fagan explores all aspects of how people in Wales lived and worked in times past. Entry is Free.
More information:  www.museumwales.ac.uk
Nearest Travelodge: Cardiff Central Queen Street Travelodge CF10 2RG
'At Bristol' Science Centre
Explore one of the UK's most exciting hands-on science centres. With two floors packed full of over 300 interactive exhibits and fascinating special exhibitions. Why not take the kids to one of the hugely popular 'Planetarium Nights'. The 'Blue Marvel' show lets you discover how space exploration inspired the environmental movement and has led to a deeper appreciation of our own planet. Created to celebrate Bristol's Green Capital Year, Blue Marvel is a presenter-led show that will reveal your home in space like never before.
More information: www.at-bristol.org.uk
Nearest Travelodge: Bristol Central Mitchell Lane Travelodge BS1 6BU
Cadbury World
Everyone loves chocolate but not everyone knows how it's made. Kids absolutely love to explore the world of Cadbury and visit a real-life chocolate factory. They can play in chocolate rain and go home with their very own chocolate creation, made by their own fair hands. Hard to imagine a sweeter way to spend the day with the kids. Location: Cadbury World, Linden Road, Bournville, B30 2LU
More information: www.cadburyworld.co.uk
Nearest Travelodge: Birmingham Central Moor Street, Carrs Lane, B4 7SS
Dinosaur Museum
Britain's original Dinosaur Museum is an award-winning attraction for children. It is located in Dorchester, Dorset, only 7 miles from the UK's 'Jurassic Coast' – where rocks and fossils dating back 185 years have been recorded. The museum combines life-sized reconstructions of dinosaurs with fossils and dinosaur skeletons to create an exciting hands-on experience. Multimedia displays tell the story of the giant prehistoric animals and their enthralling world millions of years ago.
More information: www.thedinosaurmuseum.com
Nearest Travelodge: Bournemouth Seafront Travelodge, West Hill Road, Bournemouth, BH2 5EG
The BugWorld Experience
This is the first insectarium of its kind in the UK and allows you to view the world through a bug's eyes. Embarking on the BugWorld adventure, tour guides escort visitors around the BugWorld Experience, guiding them through simulated environments from rainforest to savannah to the everyday British home, encouraging children and adults alike to take part in interactive challenges such as 'Bug Idol' as well as getting up close and personal with the likes of giant hissing cockroaches.
More information: www.bugworldexperience.co.uk
Nearest Travelodge: Liverpool Docks Travelodge, Brunswick Dock, Sefton Street, Liverpool L3 4BN
Royal Armouries Museum
Home to Britain's national collection of arms and armour, the Royal Armouries Museum houses a world-renowned collection of over 75,000 objects. Check out the weapons and armour of warriors through the ages from early medieval knights to modern-day soldiers. Discover treasures from around the globe – explore the Ottoman Empire, the Wild West, Europe, Japan and India, as well as the fabulous arms and armour of the Japanese shoguns, the royal houses of Europe and the kings of England. Admission free.
More information: www.royalarmouries.org
Nearest Travelodge: Leeds Central Travelodge, Blayds Court, Blayds Yark, Swinegate, LS10 1LT
Brighton Model and Toy Museum
This is one of the finest collections of toys and models in the world dating from the 1860s to the present day, including a collection of model trains from the world's top toy makers. The museum is one of Brighton's most fascinating attractions and an Aladdin's cave for the whole family to enjoy. Tickets are £4.50 per adult, £3.50 per child, £12.50 for a family ticket.
More information: www.brightontoymuseum.co.uk 
Nearest Travelodge: Brighton Seafront Travelodge, West Street, BN1 2RE