Register TODAY for Children's General Assembly
The first-ever Children's General Assembly launches debates globally to challenge political thinking; ALL CHILDREN are invited to take part and share thoughts for a better future.
From 19th to 21st September 2021 the UN's Annual General Assembly will gather in New York with Ambassadors and experienced politicians from all over the globe. The General Assembly will debate and make decisions on the key issues around world policies and the future.
The Children's General Assembly
This year, children are invited to register for their voice to be heard because, ultimately, this is about their future and the world they will be living in. The Children's General Assembly will take place in Billund, Denmark, from 19th to 21st September.
Says Dicte Ø. Christensen (aged 13), from Billund, Denmark:
"The UN's leaders meet to discuss the future, but the
future belongs to us. With the Children's Assembly, we will now have the opportunity to be at the table, and to offer our ideas and solutions about how to better this world."
Register TODAY – 7th April 2021
Dicte Ø. Christensen, 13 years old, invites young people from all over the world to take part in the Children's General Assembly in her hometown of Billund, Denmark but you must be quick because registration closes TODAY 7th April 2021.
Children will be invited to discuss issues such as global warming, the increase in carbon emissions, ridding the oceans of plastic, loss of wildlife habitat, the food we eat and how to help control extreme weather.
Our children are more aware than ever of the threats facing our planet, and many of them have their own opinions about what we can do to make this better. Why shouldn't they have a platform to voice their concerns and opinions? It is their future, after all?
Why hold a Children's General Assembly?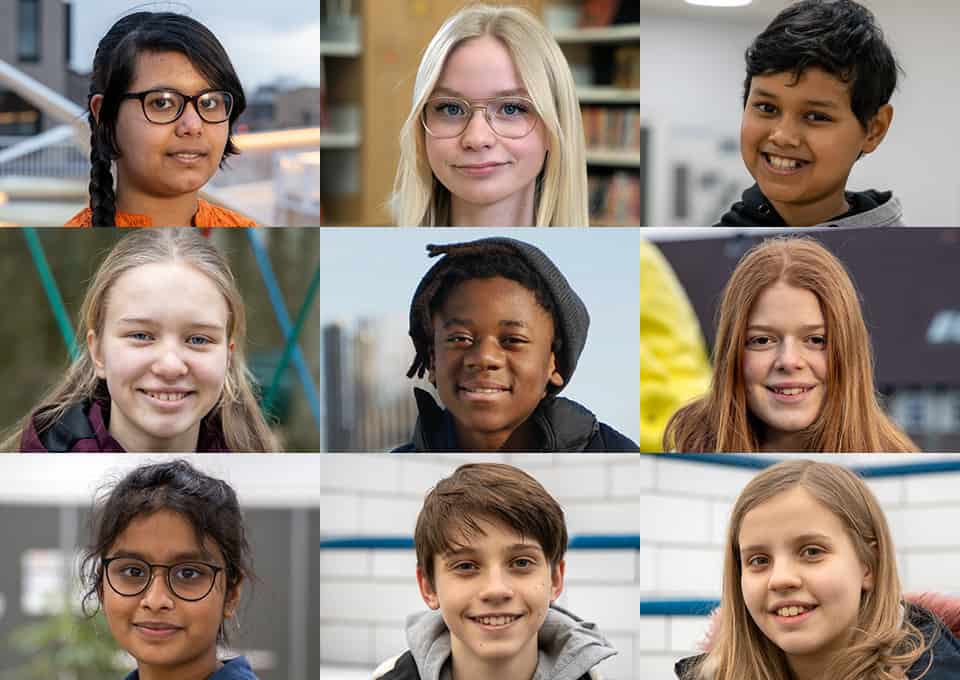 The goal of the first Children's General Assembly, hosted by Billund, in Denmark, from 19th to 21st September, is to present the UN with a united voice from children worldwide. Known as The Capital of Children, Billund has always taken children seriously, in line with the UN Convention on the Rights of the Child.
All children from around the world, regardless of religion, gender or nationality, are invited by Dicte to sign up and join the Children's General Assembly, to present and debate their ideas. Children will collaborate across various regions of the world and draft a shared manifesto. Their views will be taken by their representatives to Billund for the Children's General Assembly in September 2021. The joint speech and resolutions will be presented at the Children's General Assembly in Billund, voted on, finalised, and then delivered to UN delegates in New York.
Children have the right, under the UN Convention on the Rights of the Child, to co-determination; the Children's Assembly allows them to exercise that right and to ask UN delegates: What will you do about the children of the world's manifesto?
How will the Children's Assembly work in practical terms?
All children aged between 10 and 17 years of age – regardless of nationality, religion, gender, disability, or any other prerequisites – are welcome to join the Children's Assembly.
Register here

TODAY
https://capitalofchildren.com/children-s-general-assembly/ – free of charge, by Wednesday, 7th April 2021.
Those who sign up after that date can still view and comment on the Assembly meeting in September.
Virtual groups of children will meet in groups of eight and work together democratically – alongside professionally-trained adults – over the six months leading to the Assembly in Billund. They will decide on the topics they wish to focus on, debate them, and reach an agreement on the topics presented at the Summit itself.
An estimated 80 children from 40 different nations will participate in three online workshops in April and May to tackle their choice's important issues. Only a few children from each country will be selected to ensure diversity. The children will join groups based on their interest in particular issues, with a spokesperson from each group presenting their ideas in a virtual workshop in June. Professional facilitators from Billund will encourage children to think both critically and creatively.
They will co-create a speech to deliver at the Children's General Assembly in Billund.
A group of 8 to 16 children, with a senior family member or caregiver, will travel to Billund to present their agreed speeches to those gathered and to vote on the key points to be included in the joint Manifesto to be presented to world leaders in New York, at the United Nations General Assembly, on 21st September.
Children worldwide will join them virtually throughout this process.