7 Tips To Choosing The Perfect Homeschooling Curriculum For Your Kindergartner
To choose a kindergarten homeschooling curriculum, find your child's strength & weaknesses, learning style, interest, and set your priorities as well.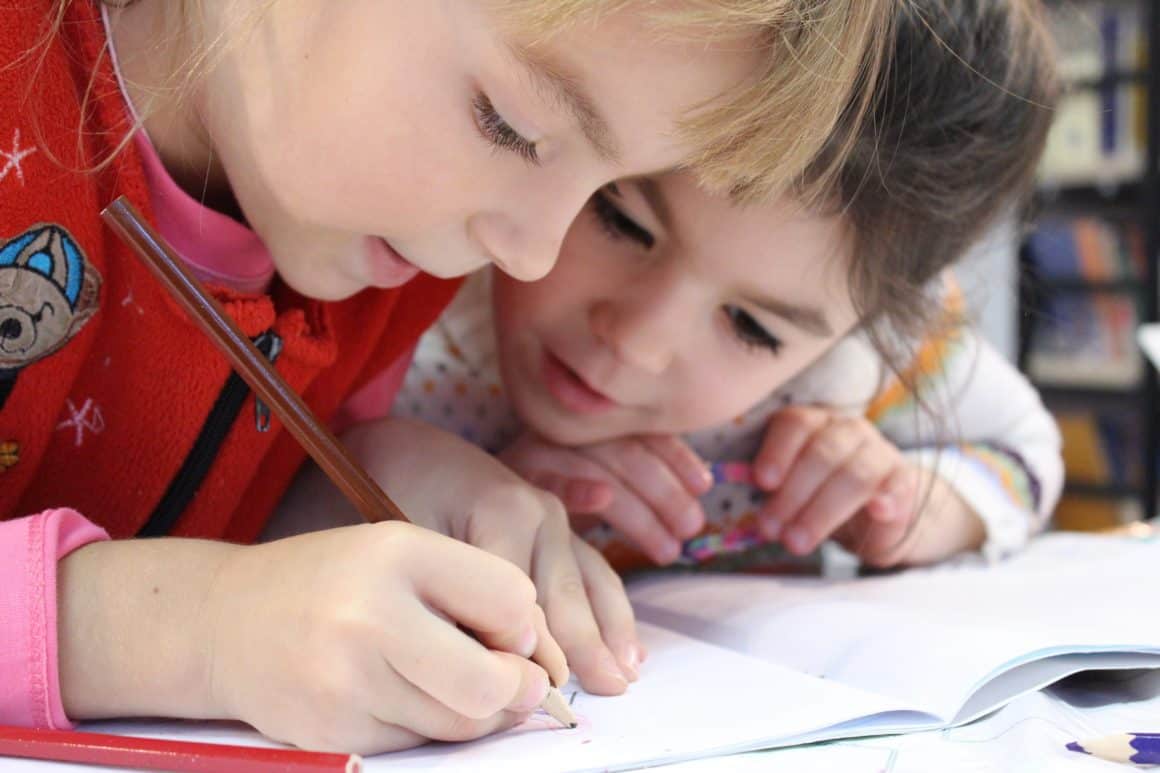 Homeschooling your kindergartner is a very important decision and needs to be well planned.
All children learn differently. That is why you have to be careful in selecting the right homeschooling curriculum. You have to decide how much time you can invest and learn your child's strengths and weaknesses.
Here are some useful tips to help you choose the perfect homeschooling curriculum for your kindergartner
1. Identify How Your Kid Learns
If a child's education strategies remain the same, then the routine may become monotonous, and he or she may become bored. That is why, to keep their attention, it is necessary to change the teaching strategies.
You can do this by switching from computer-based to discussion-based classes. Changing the conventional paper-pencil curriculum to art projects can also help to keep kids interested in learning.
The extent of these tasks will depend on how much they could learn. Make sure they don't stick to one single routine for too long. Besides, the lessons should be brief, with breaks in between. The breaks will help to stay focused and fresh.
2. Identify Where Your Child Struggles
It is natural that your child will not be good at every subject. And some subjects or activities will naturally attract them more.
For instance, if your child struggles with learning a language, you will need a detailed visual and auditory program to help in reading and spelling.
But if your child has no problems reading books of higher grades, then invest in such meticulous curriculums and choose a kindergarten homeschool curriculum that meets your child's skills.
3. Consider How You Teach
Every child has a unique learning style, and every parent or teacher has a distinctive teaching style. If you want a teacher's guide with organized lectures, we recommend finding a program that fulfils your requirements.
If you are a more innovative person, you might want to make your notes, lectures, and routines. But make sure not to make it too restrictive or repetitive.
Focusing on your unique teaching methods is also necessary. This should be taken into consideration when selecting a program. Also, take into account which subjects you need to study more before teaching your kids. Many people prioritise their children's learning style and strictly follow that. Yes, your child is the one learning, but sticking solely to his/her learning style may make things less productive.
By prioritising your child's learning style and ignoring your own, you'll fail to teach them in a good and enthusiastic way. Sometimes you might even skip lessons.
4. Consider How Much Time You Can Invest
Consider how much active teaching time you can offer every day, also how much active learning time your children can manage.
Please don't buy a crazy hands-on teacher-intensive program if you can only teach for a few hours. On the other hand, if you only have one child and can devote longer time and effort, go ahead and do so.
The quantity of time you can spend with your child will decide whether it is feasible to homeschool your kindergartener in the first place.
5. Research About The Different Curriculums
The good news is that parents have a variety of options when it comes to kindergarten education services for their children. State standards, various curriculum plans, lesson types, tests, and assignments are all factors that can influence your decision.
Most parents realise that a single curriculum cannot meet their child's educational needs and that combining multiple programs and technology will add variety to their schooling. You have various methods to make your teaching style interactive and fun.
You can get audiobooks, DVDs, interactive TVs, Pop up books, lap books, and more. Before selecting any particular curriculum or making your unique one, do proper research about different kindergarten curriculums. Learn everything about it before investing your time and money
6. Set Up Specific Goals & Priorities
One of the best parts of homeschooling is that it allows you to choose objectives and prioritise matters that are best for your child and you. For instance, if you think the child should learn Spanish to communicate with his/her Spanish-speaking family members or friends, then teach them Spanish.
If your family values religion as the centre of growth, then teach him its essence, or maybe you would like to focus on a more stem-based education.
You can prioritise and choose a better curriculum. If you want math and science-based education then learning Latin along with it will be completely unnecessary. This will save you money, time and make lessons more effective.
7. Create Your Own Schedule & Include Vacations
Since you will be homeschooling, you will have the luxury to choose a curriculum that offers flexibility. If your child is a quick learner, then schedule a continuous three-week class curriculum than one week off. Or have two weeks on, one week off.
If you want, set up a curriculum with short but more frequent breaks. Experiment with the routines and find out which one suits the child's learning and your teaching style.
You can also select your vacations in a way, so it does not conflict with the time of your local district's vacations, because during normal holidays, most vacation spots will be packed, and the costs of everything will rise as well since it will be peak season.
You can schedule your vacations on off seasons to enjoy quality time and spend less money on accommodation. Schedule your curriculum to start in September. This way, you can have a vacation in May and even spend a week or two off during Christmas.
Final Thoughts
Once you have figured out all these factors, you should choose the right curriculum for your kindergartner that will help them learn more constructively.