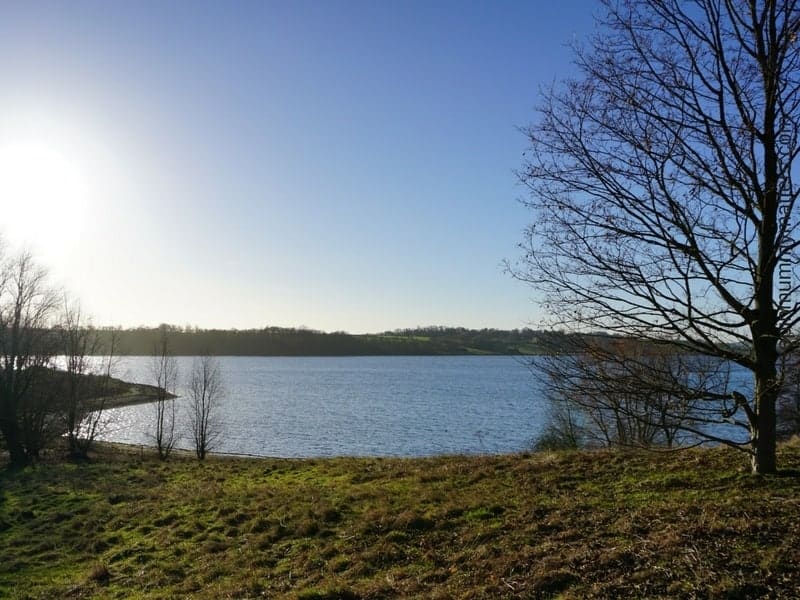 Rather nippy at Rutland Water
Our usual plan of action for New Year's Day is to go for a lovely family walk but this year the heaven's opened and it poured with rain all day long so we switched our plans around a little and spent New Year's day at Ikea looking for new bedroom storage and bed solutions for Little Bean. We even got to enjoy a sneaky cooked breakfast which was delicious (I didn't even know they did breakfast!!).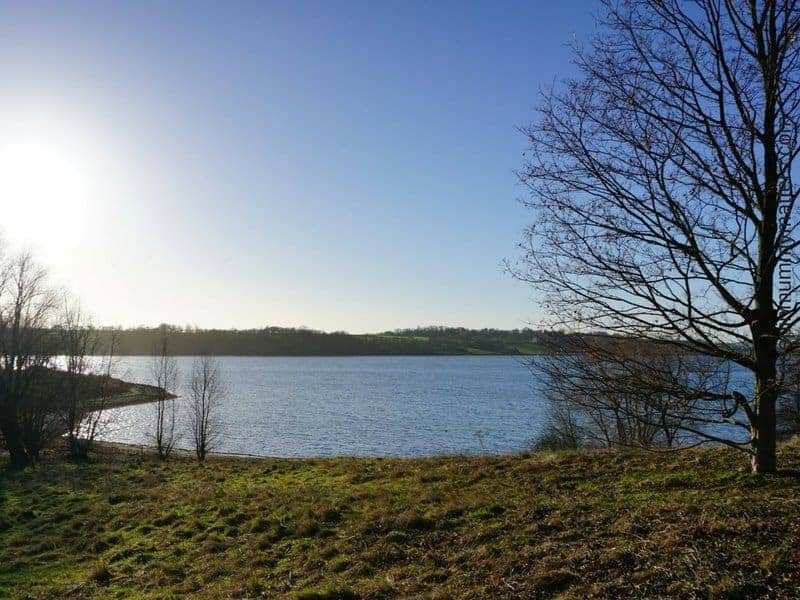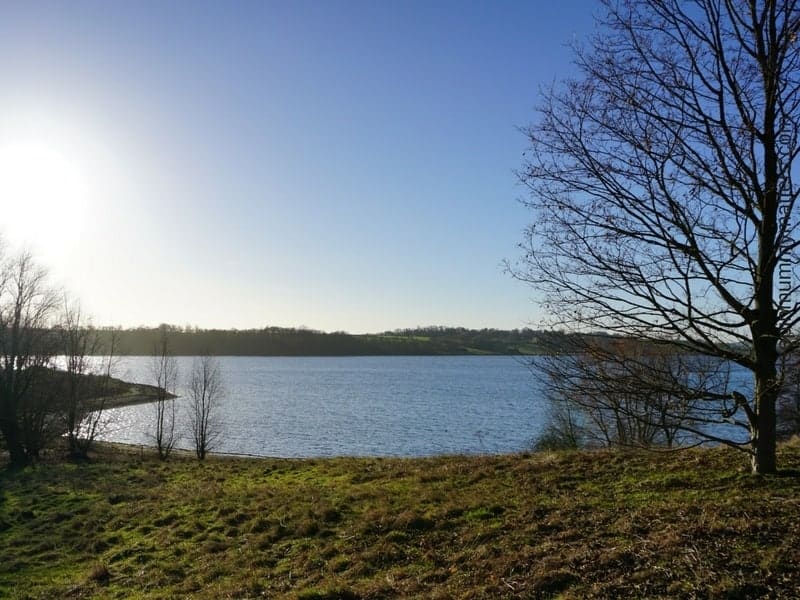 We came away from Ikea with a lovely new Brimnes day bed for her and a plan in mind for new wardrobes and drawers but they will have to wait for another pay day.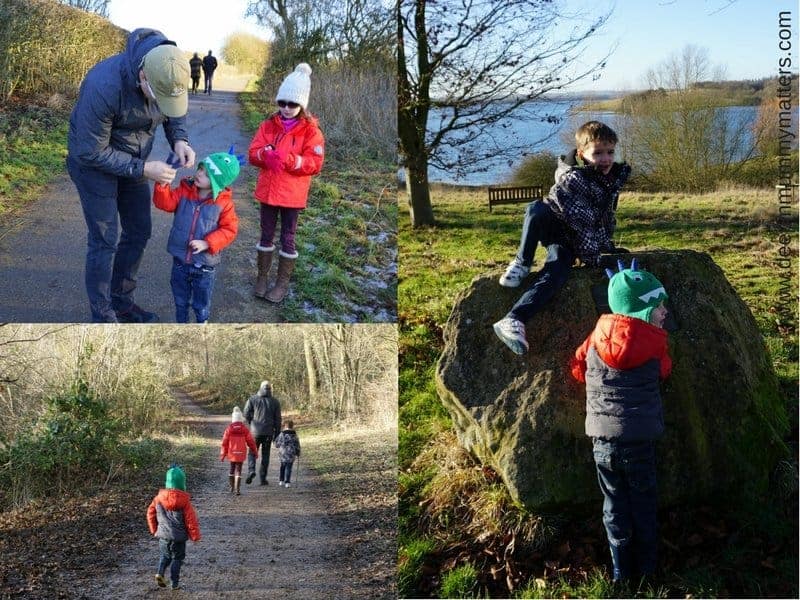 I guess Ikea was still a family walk of sorts but not the kind of walk we usually enjoy so on the 2nd January 2017 we were delighted to see the sun was shining even though it was bitter cold. We found all our gloves, hats, fleeces, winter coats and boots and set off for Rutland Water.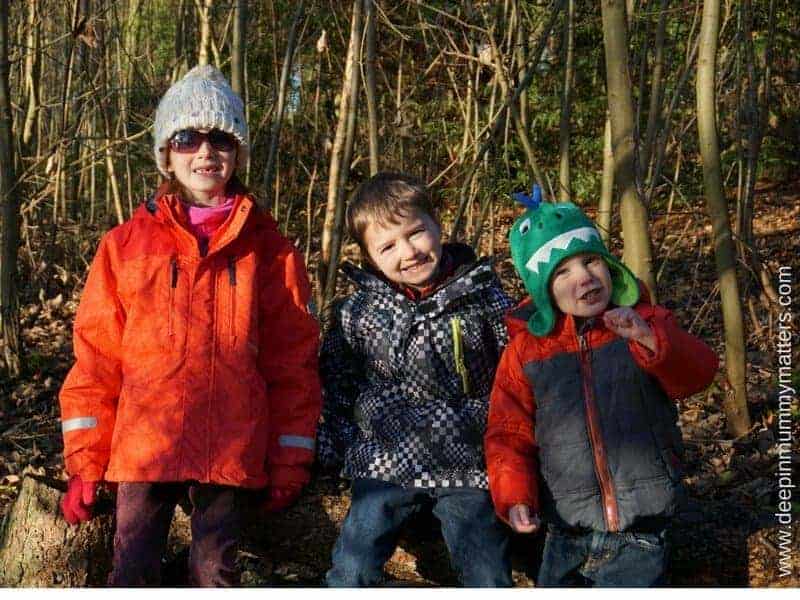 Rutland Water offers a 7 mile Rutland Water/Hambleton peninsular walk, a 17 mile circuit or a 25 mile circuit as well as a number of parking options so you can walk as far as the mood takes you in any direction from any given point so it's a favourite place for all levels of outdoor fun seekers from the young to the old. It always offers beautiful views wherever you are and even has a few shops and cafes if you're still desperate to spend money or warm up with a hot chocolate.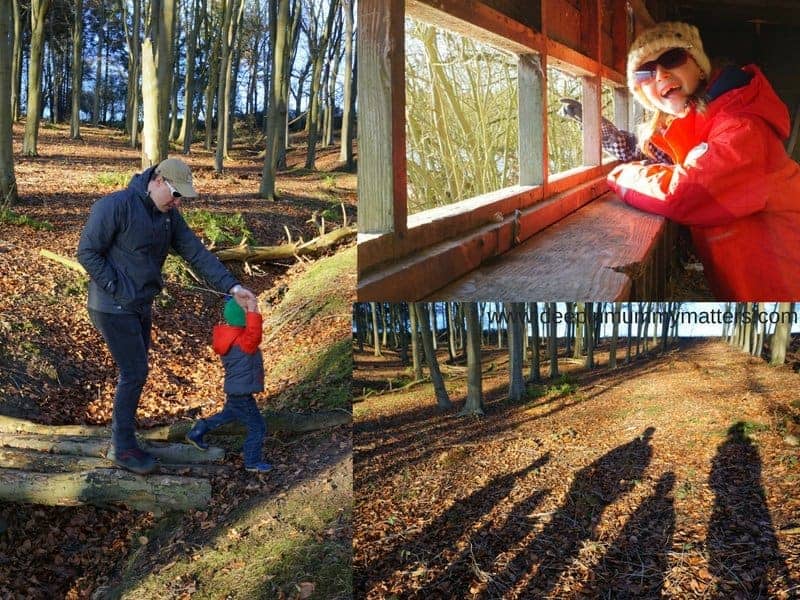 This time around we chose to walk towards the Bluebell Woods (although we knew there wouldn't be any bluebells yet). It looks so different without the thick blue carpet of flowers but it didn't spoil our adventures. The Beans still enjoyed running up and down the hills, navigating the log bridges and checking out the bird hides.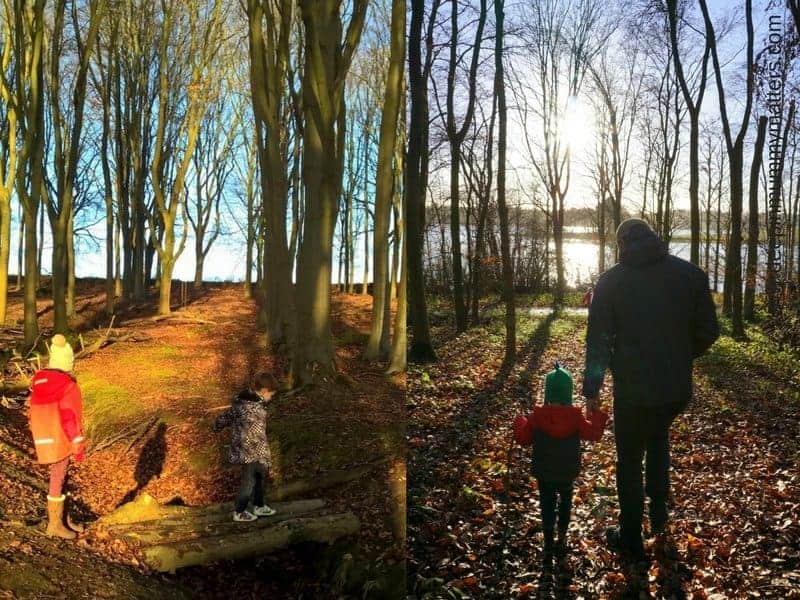 The important thing for us is to just get out and enjoy nature together, apart from the odd little moan here and there about aching legs or cold fingers (from those who refuse to wear gloves) it's perhaps one of the most relaxing (yet physically energetic) activities that we do as a family. The great aspect about it is that it's free AND we get to take lots of lovely photographs.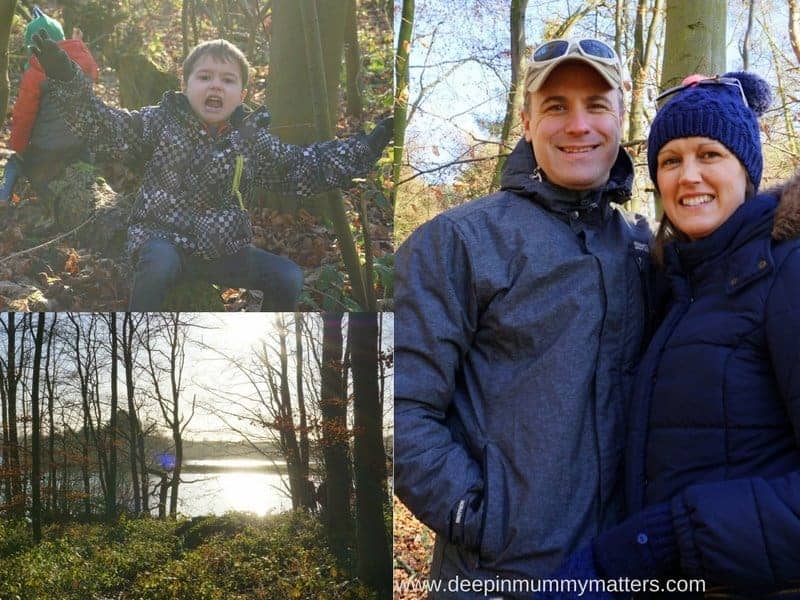 I'm looking forward to the day that all of the Beans can confidently ride their bikes so that we can cycle the longer circuits for a full day of family fun but we aren't quite there yet and sadly neither my bike nor Hubby's can take a child seat. I cycled it last Summer with my Mum for the NSPCC and Hubby works nearby so he cycles parts of it at lunchtime with his work colleagues (aren't they lucky!).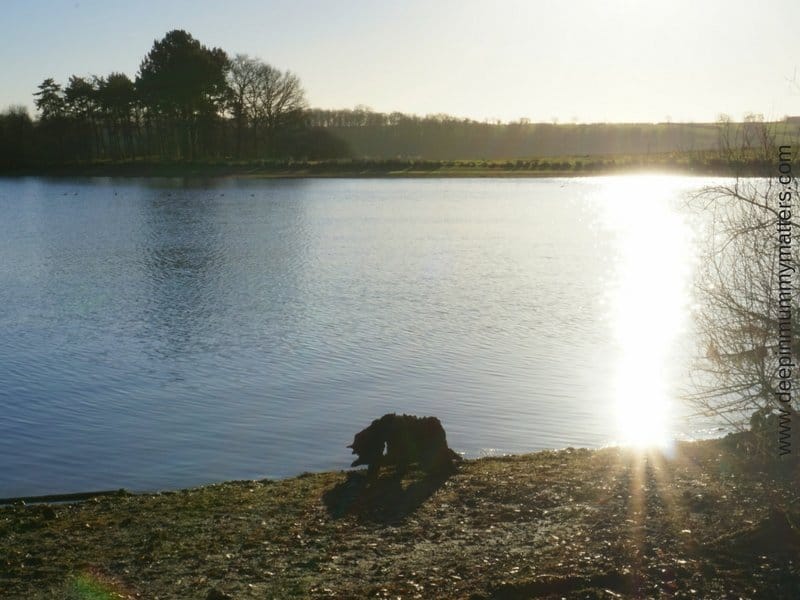 What are your favourite places and spaces to enjoy quality time with your family? Please do share below, it's always nice for people to discover somewhere new.