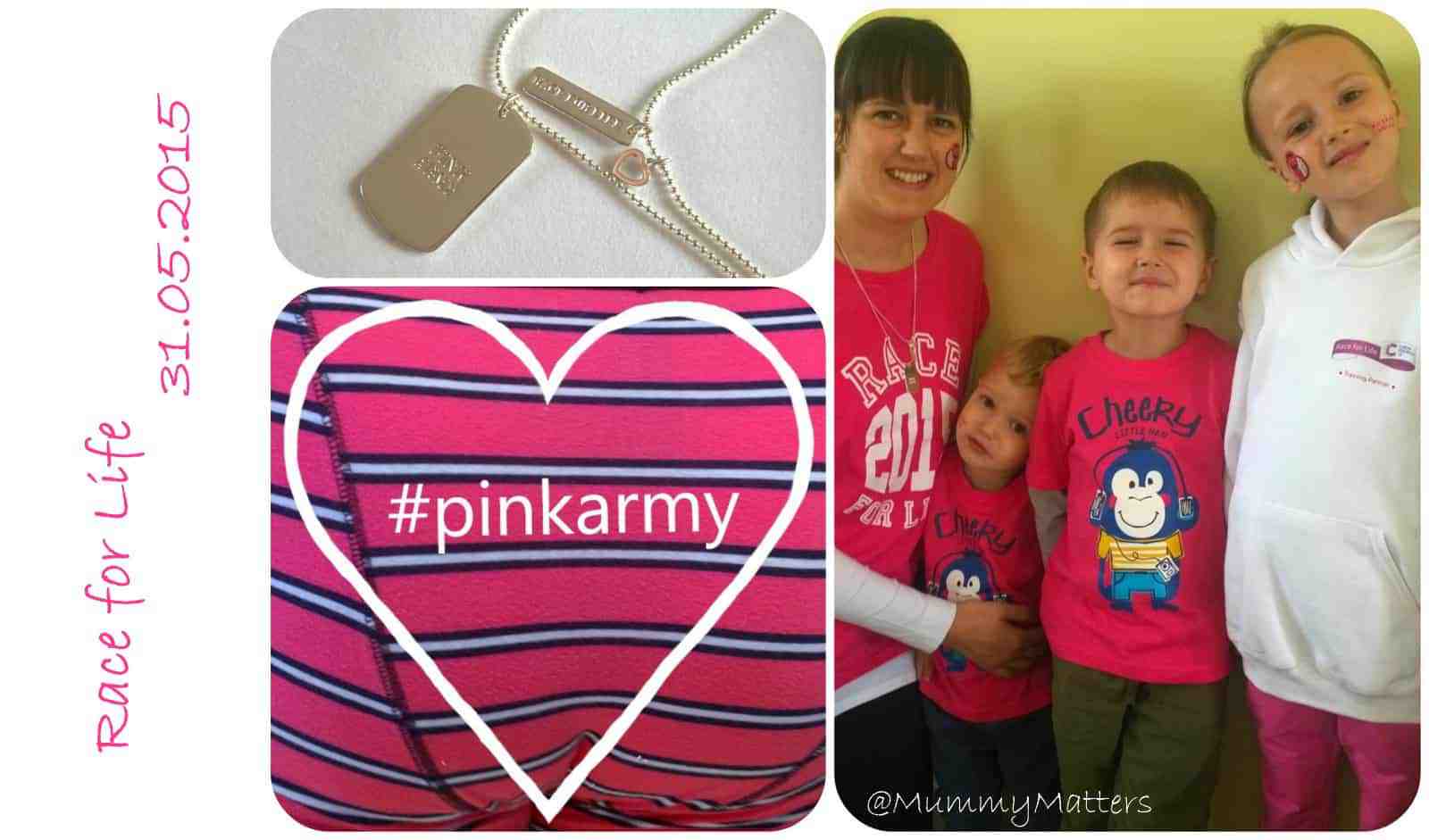 Race for Life 2015 – WE DID IT!!!!
Yesterday morning started with a rather wet and soggy walk at Burghley House in Stamford. Not just any old walk though, Mum, Little Bean and I joined the #PinkArmy in the Race for Life 2015 event. Starting the event and taking those first few steps across the start line always feels quite an emotional moment for me especially doing it alongside my Mum and my Daughter knowing that Hubby and my Sons are standing on the sidelines cheering us on. Race for Life is a huge event which 'unites' thousands of people raising money to support a charity close to so many peoples' hearts. Aside from the sea of pink, one other thing you see is lots of teeth as everyone plasters big smiles on their faces.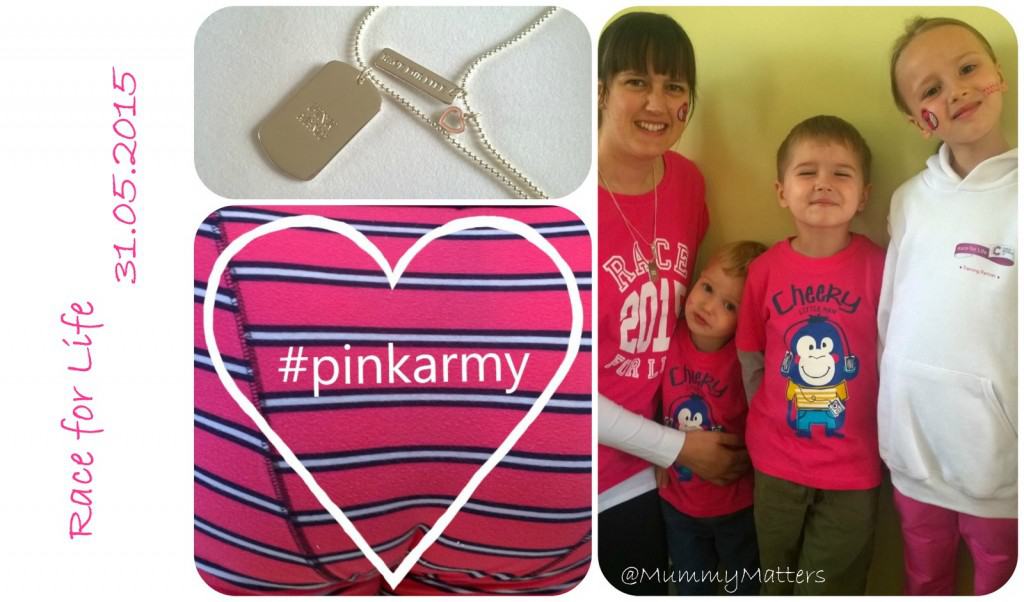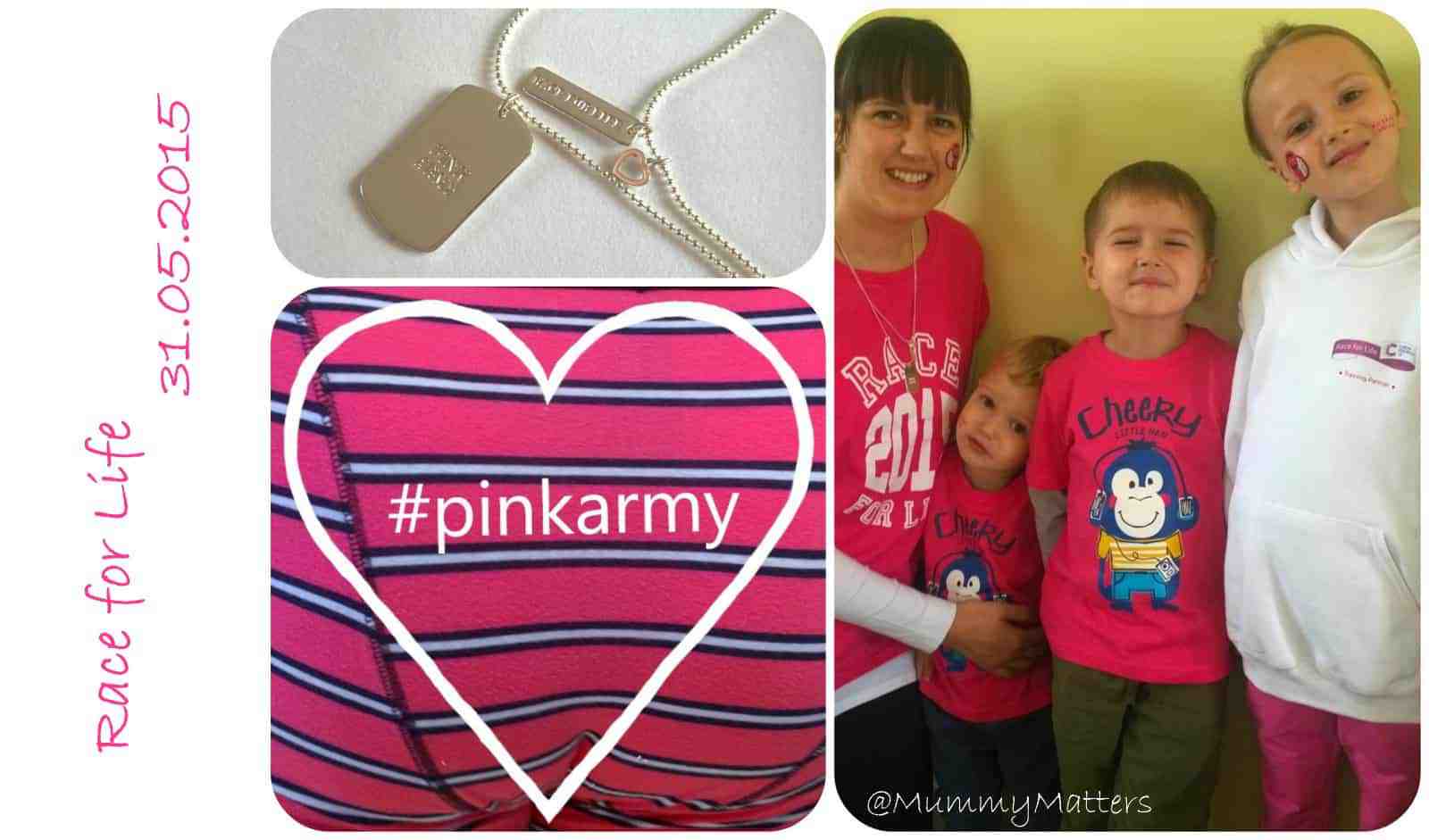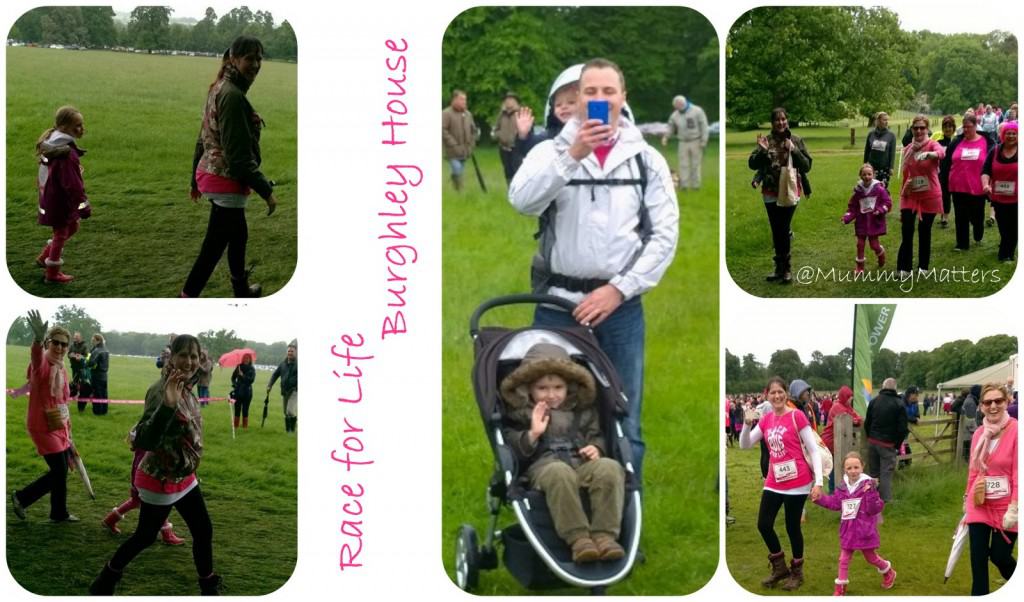 Walking today I read all the signs on the backs of the people in front of me and whilst this is only a tiny proportion of the Country, I felt quite positive that more and more shirts and signs read "I Race for Life for [insert name(s)] who survived" whereas in the past it has been mainly "in memory of". Hopefully this means that all our efforts to raise money for Cancer Research are starting to pay off, it certainly gives us all hope for the future.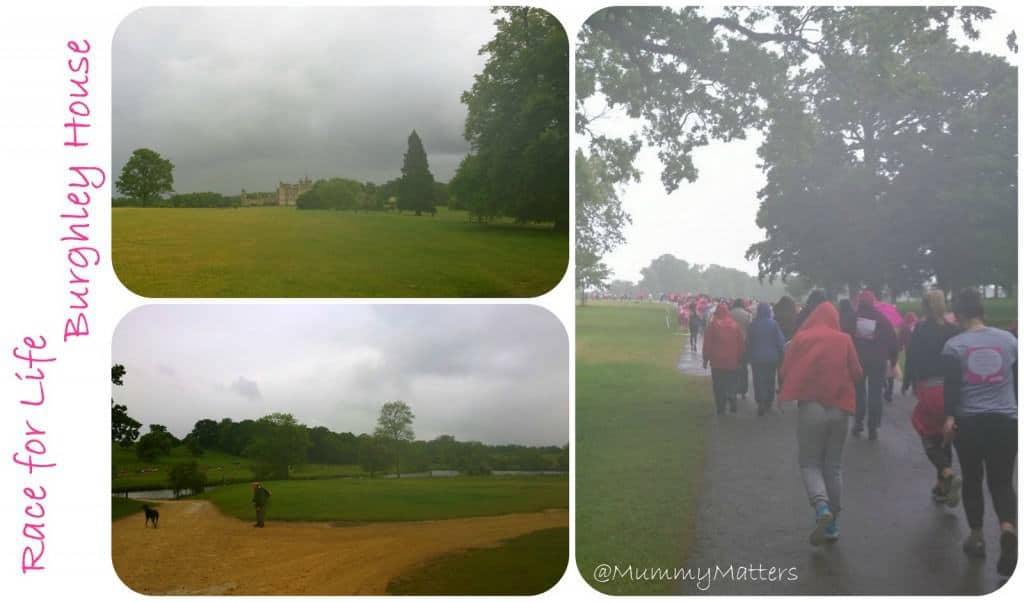 This was our first time taking part in the Stamford Event and such a shame that it rained, there were dry spells but when it rained, it RAINED!!!! Getting to the event we were probably a little bit naive in the volume of traffic, we sat for ages moving nowhere before making the decision to park on the roadside with many others. The course is predominantly 'off-road' which is a little more taxing on the feet and ankles, added to that the rain and it became quite slippery too so I'm very grateful that I decided to wear my walking boots and that Little Bean decided to wear hers as she didn't moan until the last 500m that her feet were starting to hurt.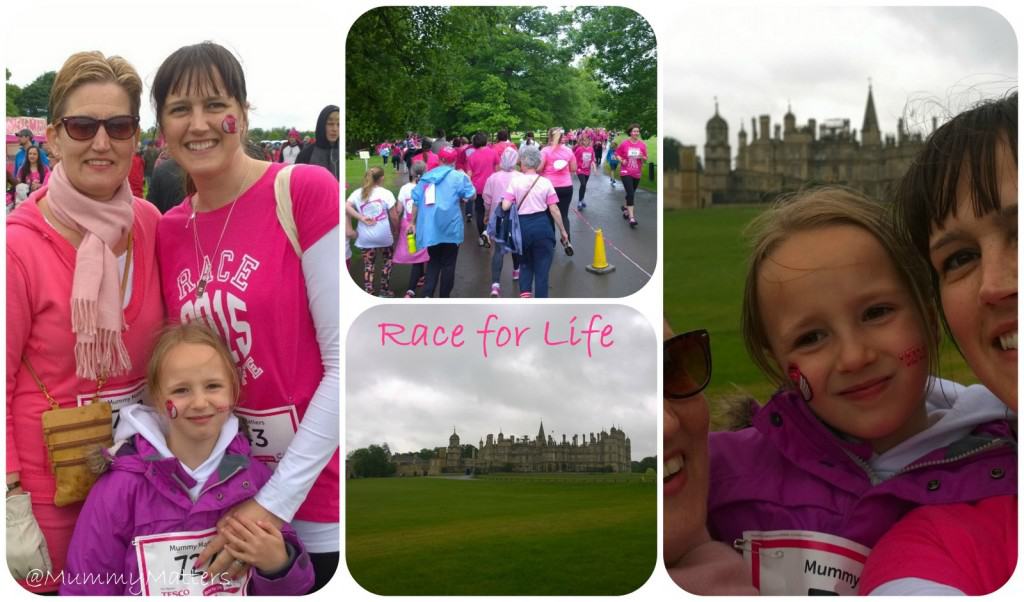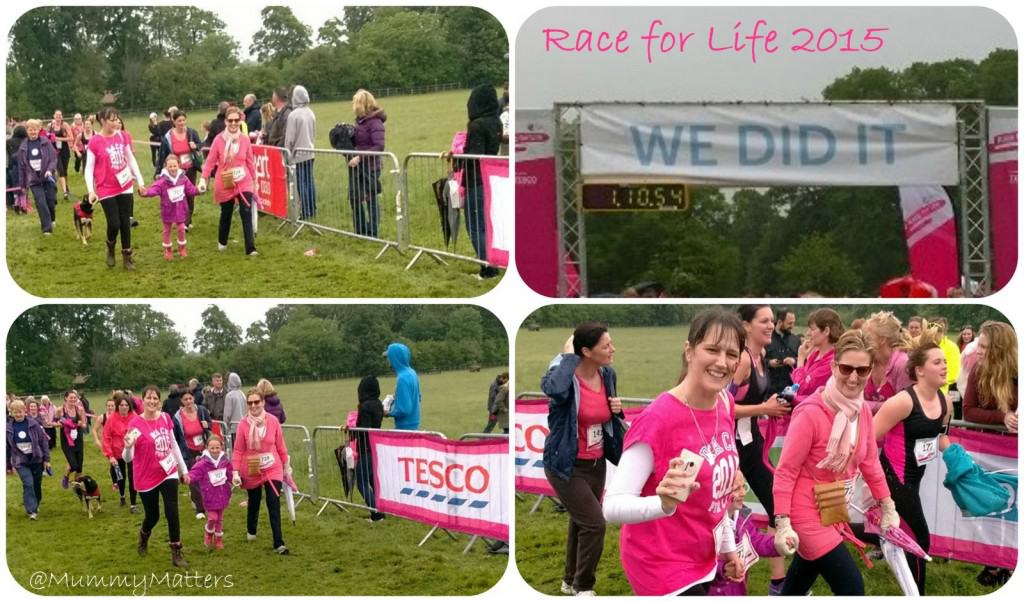 We completed the course in 1hr 10 minutes which we are very proud off and at the last count we raised £310 which not only smashed our initial target of £150 but also topped our second target of £300 so we are astounded by the support and donations we have received, thank you to everyone who has sponsored us we really appreciate it and hopefully we did you proud too xx