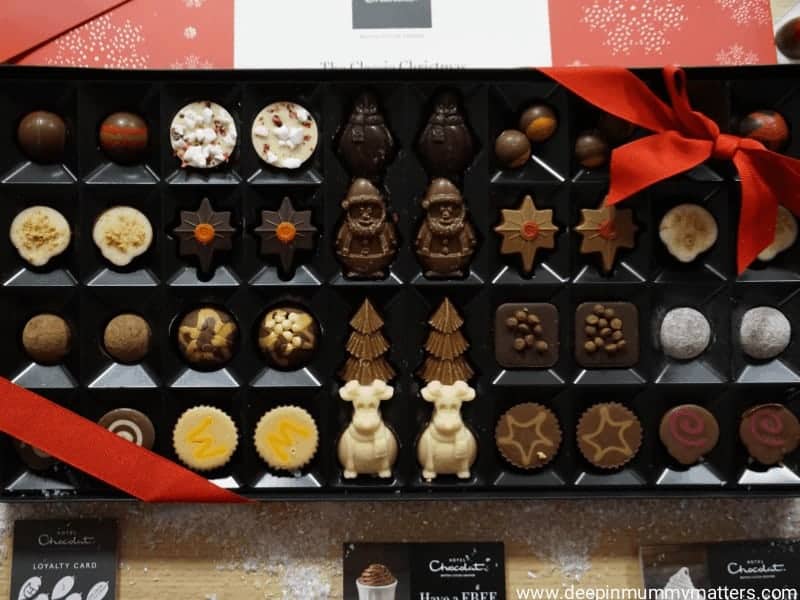 QBlogger Festive Feast at Queensgate
On a cold winter's night, a group of bloggers gathered together to experience some of the amazing food and drink that the Queensgate retailers sell in their stores. If you're looking to create that wow factor this Christmas then you've come to the right place!
From M&S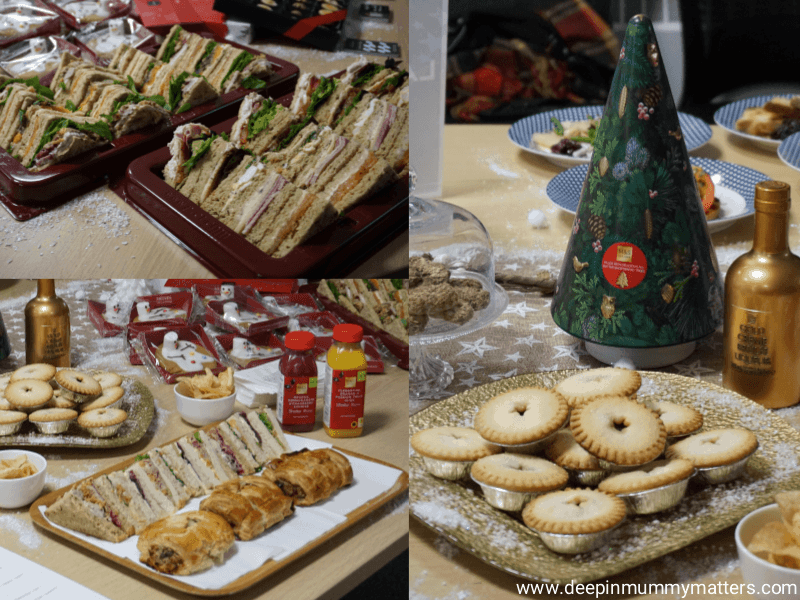 M&S have been treating us to great food for years and still get it spot on. We tried – Turkey and Cranberry sausage roll, Pigs in Blanket flavoured crisps with pork crispies, M&S Mince Pies, Festive Sandwich selection: £3.50, Turkey Feast, Brie and Grape, Prawn and Smoked Salmon, Ham Hock and Golden Beetroot Piccalilli.
If you are looking to throw a no-fuss party with food to die for then M&S is the place to be.
From John Lewis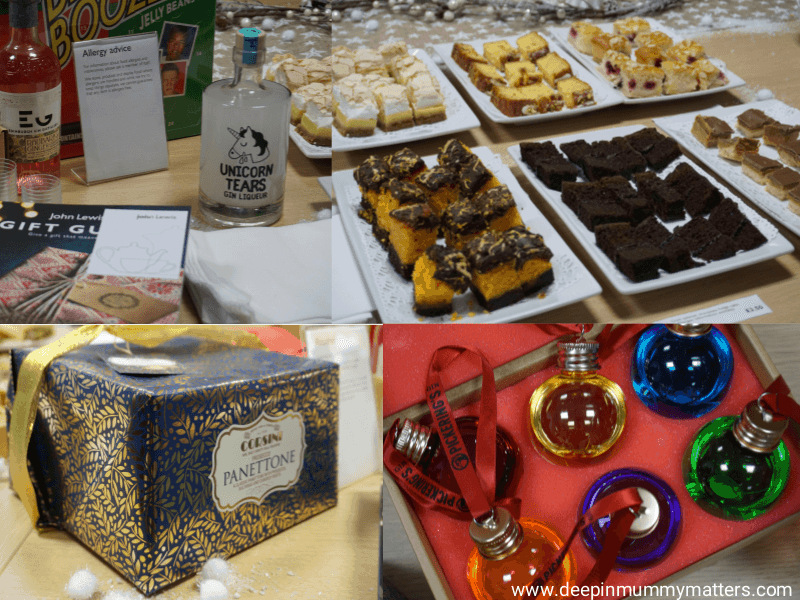 The John Lewis cafe knows how to do cakes and they didn't disappoint – Chocolate and Orange Cake, Caramel Shortcake, Lemon Meringue pie, Lemon Drizzle Cake, Bakewell cake. For me, it's got to be Lemon Meringue Pie every time!
John Lewis also showcased their fabulous Gin Baubles which would make a great present as a full box or separated as stocking fillers. I just had to try the Unicorn Tears Gin which packed a punch and tasted great.
From Pret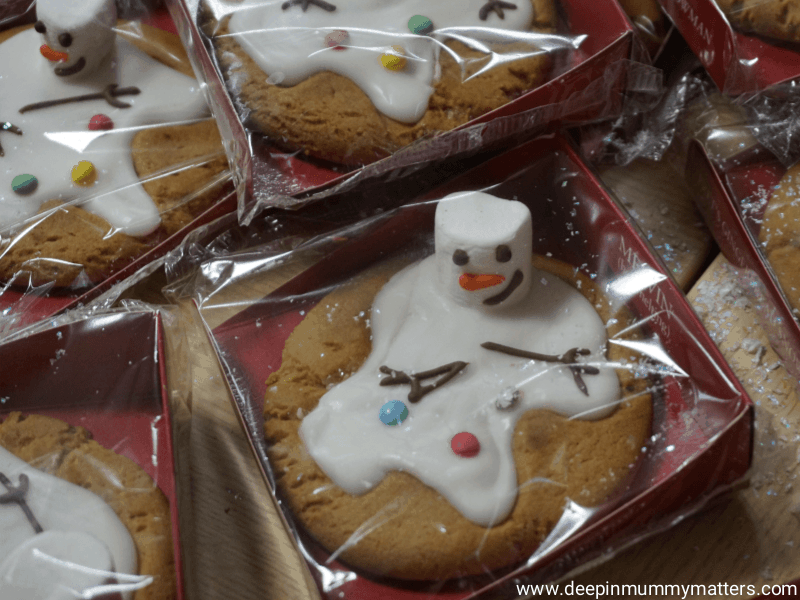 Pret is my ultimate 'shopping break' where I can rest my feet and refuel with the most mouthwatering food to see me through the rest of my day. For our Festive Feast we tried:
PRET'S Christmas Lunch
Thick slices of Norfolk free-range turkey breast on malted bread with a dollop of slightly tart port & orange cranberry sauce. Served with Pret's herby stuffing – made with beautifully seasoned minced pork, streaky bacon and apricots. Topped with crispy onions.
PRET'S Veggie Christmas Lunch
Roasted chunks of butternut squash, spicy rocket and nutty Christmas pesto made with walnuts and pecans. Served with a spoonful of yoghurt & mayo dressing and a sprinkling of crispy onions on malted bread.
Having a sweet tooth though, I have to say my favourite had to be Melvin the melted gingerbread snowman – yum!
For when you want a night off
Carluccios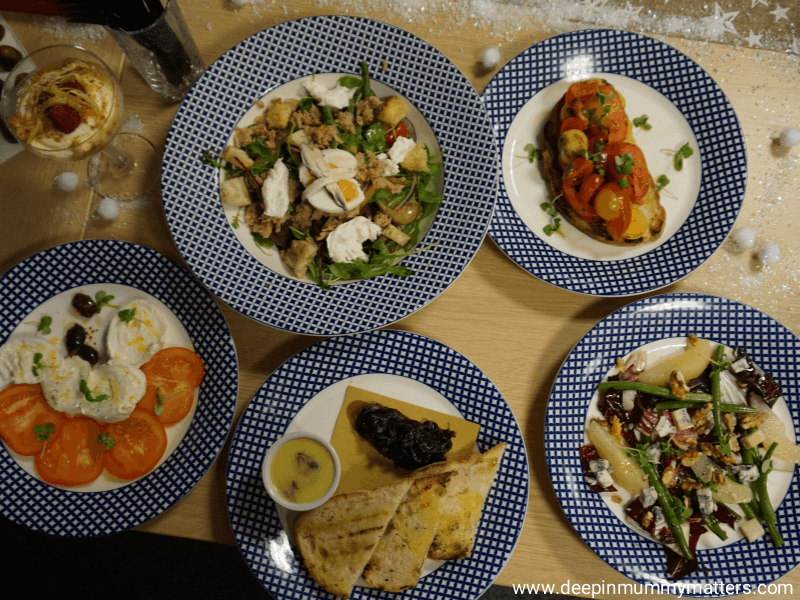 Last Christmas the #QBlogger team enjoyed a very satisfying Christmas soiree at Carluccio's in Peterborough and my Mum and I also enjoyed an amazing evening of Opera later in the year. At Carluccio's, you are always guaranteed a warm welcome and delicious food.
During our #QBlogger festive feast we were treated to:
Starter: Pere e Gorgonzola – Pears & gorgonzola served with radicchio, green beans and walnuts, tossed in a lemon dressing.
Main: Abruzzese – Flaked Italian tuna, buffalo mozzarella (my favourite), green beans, sweet peppers, baby plum tomatoes, Italian leaves, new potatoes, anchovy fillet, soft-boiled egg and croutons served with a light vinaigrette.
Dessert – Coppa di Limoncello Mascarpone – Mascarpone limoncello cream drizzled with limoncello syrup and served with raspberries, crumbled amaretto biscuits and mint. V
Additional Starters:
Bruschetta – Slices of grilled ciabatta topped with fresh baby plum, yellow cherry and beef tomatoes, extra virgin olive oil, baby basil and garlic. V VG
Antonio's Chicken Liver Pâté – Smooth pâté served with grilled ciabatta and red onion marmalade.
Insalata Caprese – Buffalo mozzarella, sliced beef tomatoes, basil, extra virgin olive oil and black olives.
The festive menu is available now until the 3rd January and that is 2 Courses £17.95 · Add Dessert £3.00.https://www.carluccios.com/menus/christmas-menu
Handmade Burger Co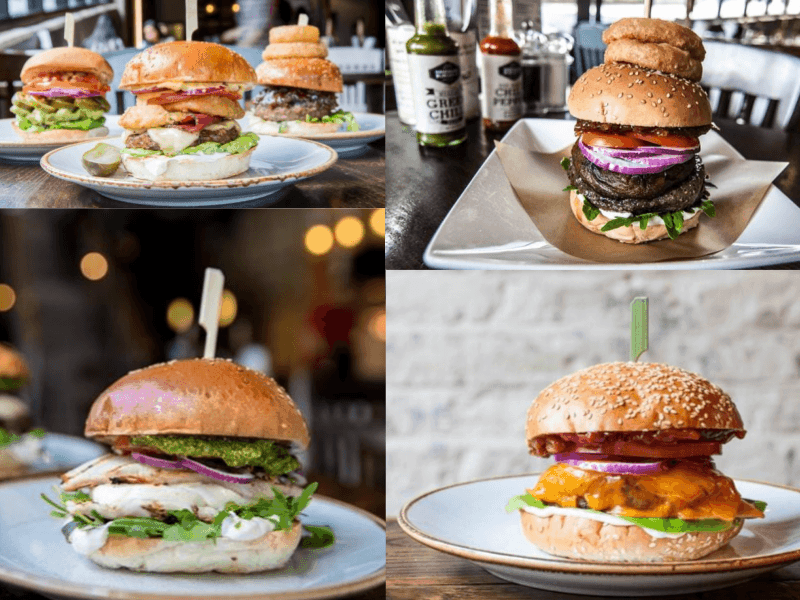 Hubby and I love a visit to Handmade Burger Co, although our eyes are always bigger than our tummies. My absolute favourite has to be the Avocado & Bacon Chicken Burger. It has original HBC burger relish, hand crushed avocado, smoked bacon, mayo, lettuce, tomato and red onion.
Hubby is a fan of the American Cheese Beef Burger with onion rings, HBC sauce, peppered pastrami, Swiss cheese, mayo, lettuce, tomato and red onion, topped off with a side order of Halloumi Bites . . . feeling hungry yet?
Party Favourites
From Lakeland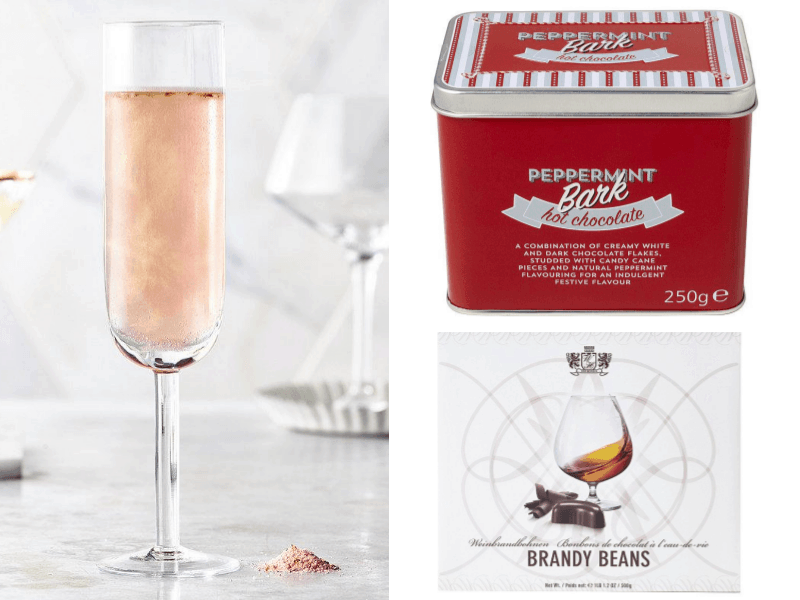 At Christmas time we all need a little shimmer and this Rose Gold Shimmer Popaball will ensure that you celebrate in style. By adding a sprinkle of the Popaball Raspberry Prosecco Shimmer to your prosecco and sparkling drinks to transform them into a silky iridescent shimmering treat (as seen on This Morning and in Good Housekeeping magazine).
If you're looking for a little winter warmer then look no further than the Peppermint Bark Hot Chocolate which is just delicious and Chocolate Brandy Beans – well it would be rude not to!
From Hotel Chocolat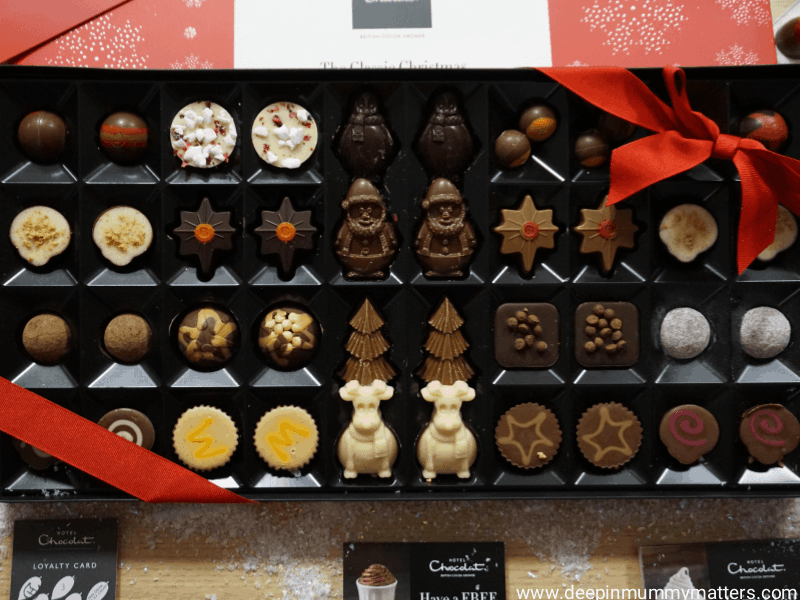 No party would be complete without chocolate, come on you need a little chocolate to sweeten the palate and Hotel Chocolat know just how to get it right with the Christmas Gift Box Luxe Classic. I can personally vouch for the Caramel Spruce, Billionaire's Shortbread and Christmas Mess.
Late Night Shopping for Christmas
There are never enough hours in the day during the lead up to Christmas so Queensgate has got your back. Queensgate is open until 8 pm Monday to Friday with free parking from 5.30 pm.