#Qblogger Christmas at Carluccio's in Peterborough
This year it has been a great pleasure and privilege to be a part of the #Qblogger program for Queensgate Shopping Centre in Peterborough. It has been great to meet local bloggers and to build relationships with many of the amazing stores that Peterborough has to offer. The future for Queensgate shopping centre is very exciting and I hope to continue to be a part of it.
Time to celebrate
As our year is drawing to a close myself and fellow #Qblogger, Blogging Mummy, felt a #Qblogger Christmas was in order so we set to work on getting as many of the bloggers together for an evening of festivity, fun and fabulous food. When I looked around Peterborough to find the perfect location there was one place which stood out . . . Carluccio's.
Carluccio's Peterborough
Carluccio's Peterborough is situated in Cumbergate, just outside of Queensgate near to Cathedral Square and St John's Church. It is the perfect mix of modern meets period property in a Grade II listed building. Nothing short of beautiful, it offers the perfect ambience for sitting down to enjoy an Italian coffee and pastry for breakfast, a foodie pit-stop during a day's shopping in Queensgate, a candlelit dinner for two or a gathering with friends and family over a delicious meal just like the Italian's do it!
The Carluccio's Experience
From the moment we set foot in the door the customer service was faultless, the staff were attentive when needed without being disruptive to our evening. As bloggers we can always find something to talk about so we it took us a while to stop long enough to look at the menu and the patience of our waiter was much appreciated.
Menu Choices
There are currently two menus to choose from;
The Christmas Menu
Great value two or three course Set Menu featuring Saltimbocca di Pollo al Vin Santo, or Amarena Cherry Gelato. 2 Courses £17.99 / 3 Courses £19.99 / 3 Courses with Prosecco & Cracker £24.99
Carluccio's Main Menu
Food lovers will be spoilt for choice with the comprehensive main menu at Carluccio's. With choices from 'The Kitchen' and from 'The Deli' this is not a menu to be rushed when making up your mind so take Antonio's advice and order yourself a light nibble to tickle your tastebuds as you mentally devour all the dishes on offer.
What did I choose?
I chose my meal from the Main Menu and opted for Bruschetta with Tomatoes, Basil and Garlic which really hit the spot. I can't remember the last time I ordered Bruschetta anywhere but I know I wanted something with a bit of a crunch to it.
For my main course, despite my advice to you above where I say you shouldn't rush when making your decision, I actually didn't get any further than the first meal on the Mains and chose Ravioli al Limone from the Kitchen range. It was my best decision by a mile, I'm a lemon lover anyway but the dish itself was the perfect size to leave me feeling satisfied without feeling like uncomfortable and there was just the right amount of room left for dessert.
For dessert? Well, it had to be chocolate! The majority of our table chose Torta di Cioccolato and I think the silence (which didn't happen often during our evening) interspersed with 'mmmmm' and 'ohhhhhh' tells you pretty much all that you need to know. The Torta was deliciously rich in chocolate with a fudge-like texture (apologies if you're a foodie expert I've probably described that alllll wrong) and the raspberry coulis with ice cream all made for mouth-watering end to a perfect meal.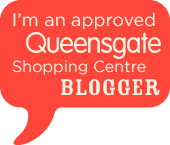 DISCLAIMER: We received a discount on our meal. All words, images and opinions are my own and may not be copied without my permission. I have not been instructed what to write.