Proud to be part of the Nintendo Family Blogger Network 2014-2015
Before the first Nintendo Wii was launched I didn't really 'get' gaming, I didn't see the sense in sitting playing games for hours on end and not conversing with those around you. Then when the Nintendo Wii came out I saw that it could be something that people could do together and my attitude towards gaming changed considerably. We bought ourselves a Wii and we used it for exercise, for entertainment when friends/family came to visit or just as a change from the norm of sitting watching TV of an evening. Since then our gaming has grown as a family and we have varying consoles throughout the family whether they be personal handheld ones or larger ones such as the Wii. Gaming has come such a long way already, these days games are all about playing with your friends and family, playing against each other either in the same room or even in a different house, town, county or even Country with the help of the internet.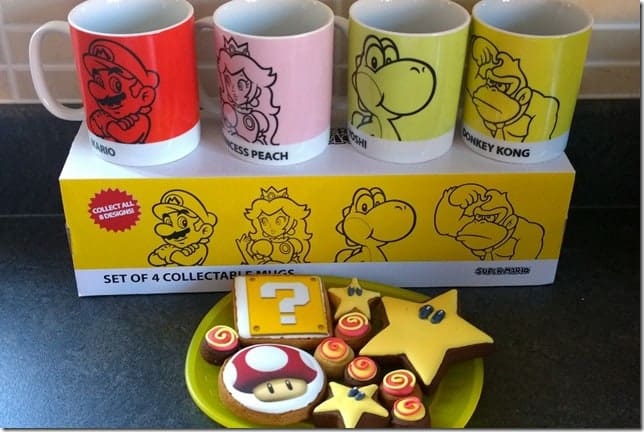 A few weeks ago, the Mummy Matters family received a very exciting invitation indeed which had all of us bouncing around the house with joy as we have been asked to be part of the Nintendo Family Blogger Network 2014-2015. As part of our role we will be sent packages throughout the year with new games for us to play and tell you all about, we will be able to offer competition prizes for our loyal readers and share with your Nintendo's latest news, videos and trailers. It's going to be an exciting year and I hope that you will enjoy this time with us.
DISCLAIMER: I was sent the above goodies as a welcome pack to the Nintendo Family Blogger Network. I did not have to write this post and I have not been paid to write this post, I have written it because I want to.