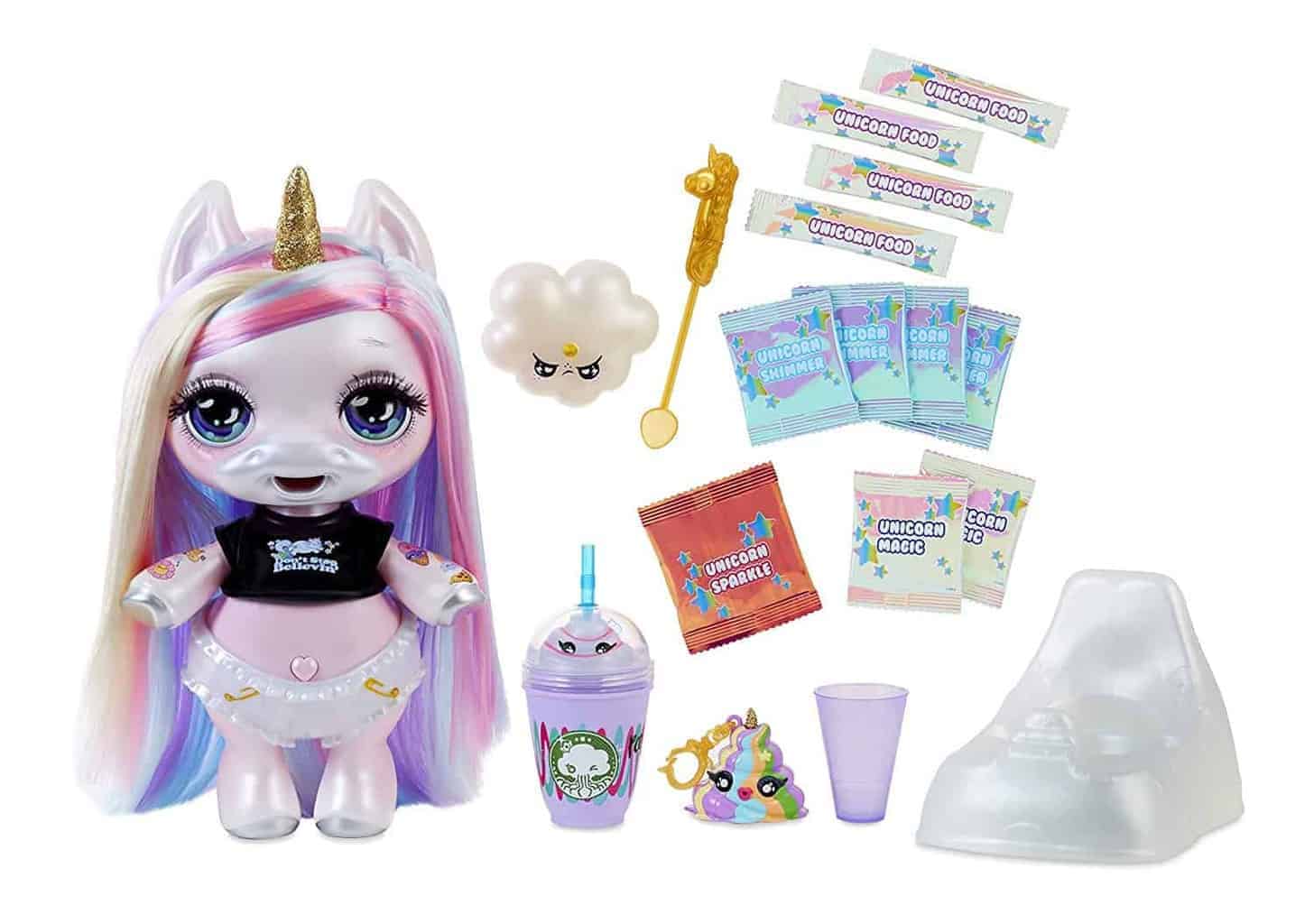 Poopsie Unicorn Slime Surprise
So what happens when you cross this year's two biggest toy trends of Unicorns and Slime? You get Poopsie Unicorn Slime Surprise of course!!
What's in the box?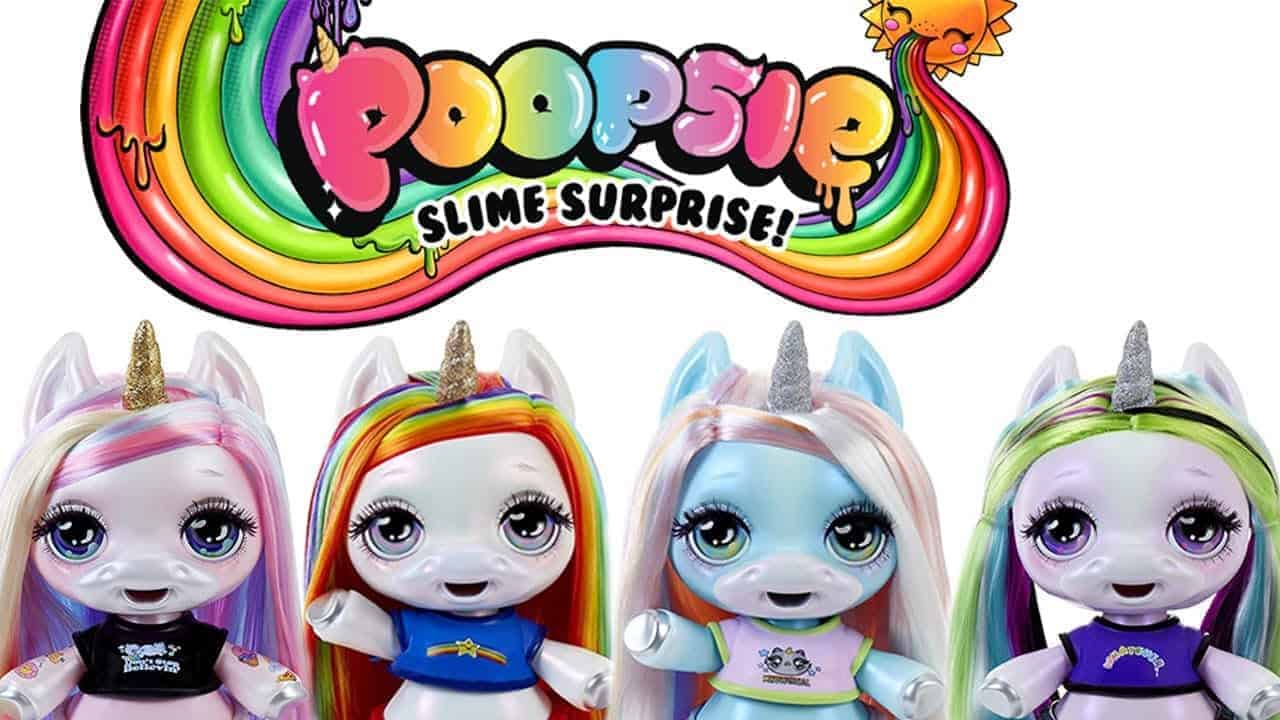 There are four different Poopsie Unicorns to collect; Whoopsie Doodle, Rainbow Brightstar, Dazzle Darling and Oopsie Starlight. Inside the box, you will find a number of accessories hidden in blind bags for Poopsie Unicorn including a nappy (it says diaper on the packaging), a t-shirt, measure scoop, poop character keychain, potty, unicorn food and unicorn magic, collector's sheet and unicorn spoon.
What is Poopsie Unicorn Slime Surprise?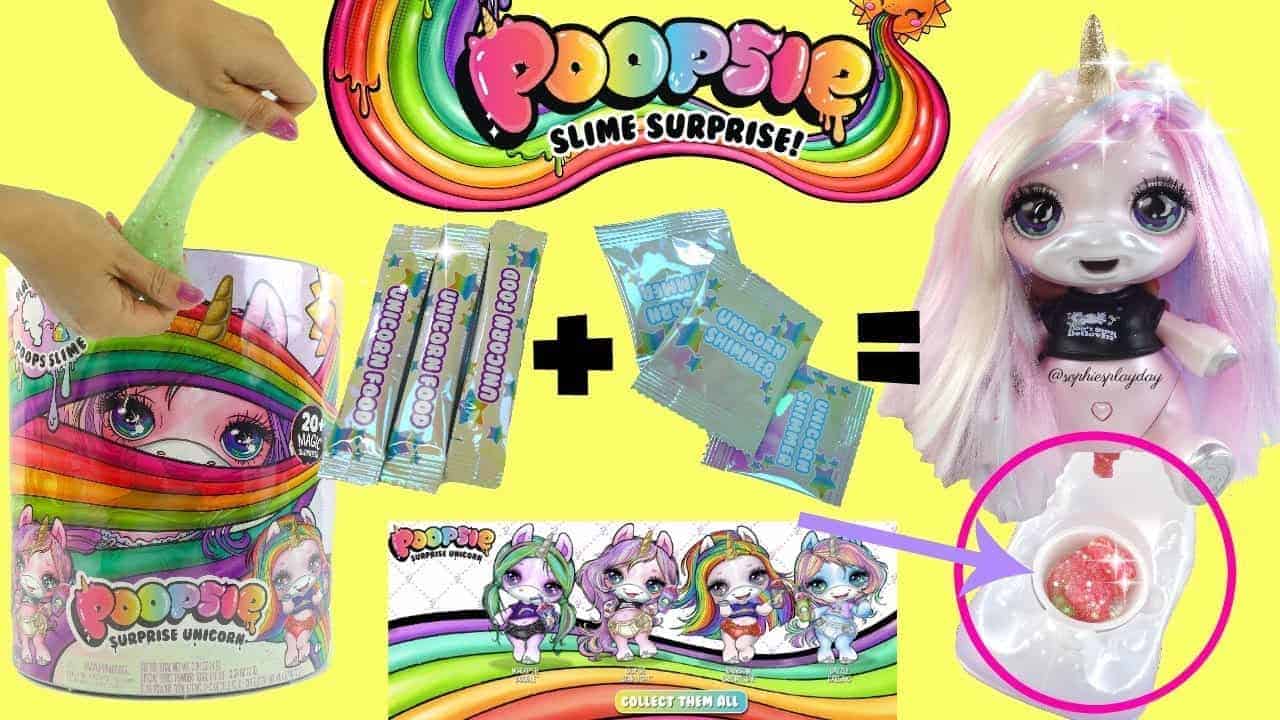 Poopsie is a really good sized Unicorn Doll with the special ability to make slime – of course! In order to make the slime, you need to feed Poopsie the special Unicorn Food with the Unicorn Magic, give her a shake and then leave the slime to set – around 20 minutes.
Once the slime has set you can sit Poopsie on the potty and squeeze her tummy. You will soon see that Unicorns really do have glittery poop.
Role Play Fun
When I was a child it was all about the Tiny Tears and I loved that I could give her a drink and she would do a little wee or cry. I felt like I had a 'real' baby (oh so naive) who I could care for. There's always an added element of fun with unicorn toys, and Poopsie offers children the same level of role-play fun, they can put the nappy on, feed her, dress her and clean her up after she *ahem* poops.
I must admit the idea of this type of doll didn't really appeal to me initially but then when I thought back to my own childhood I know this is exactly what I would have chosen. Needless to say that Poopsie is top of Lillie's Christmas List. Lillie is unicorn mad and has worked her way through my cosmetics cupboard in an attempt to make slime (much to my dismay) so it would be great for her to finally have the facility to make her own slime . . . even if it does have to come out of a unicorn's bottom!