Please sponsor me for Race for Life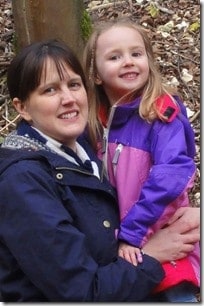 Each year millions of women up and down the country take part in the Race for Life to raise money and awareness for Cancer Research UK. Cancer has been wrecking lives and families forever but we aren't prepared to sit back and take it any longer.
This year I shall be taking part in the Race for Life at Milton Keynes on 30th June with my Mum and my daughter, Little Bean, who will be 5 years old. Brioche Pasquier are the new champion sponsor of CRUK's Race for Life and they are hoping to raise £15,000 to help fund vital research to beat over 200 types of cancer, as well as offering up to £10,000 worth of free child entry vouchers in the lead-up to race days throughout the UK. They have asked me to take part in the event and will be donating £250 towards my sponsorship, my aim is to double their donation and raise £500. Can you help me to reach my target?
In the lead up to the race-days Brioche Pasquier are doing a number of promotions;
The first of the promotions, 'Run with Your Mum' packs, hit shelves recently in leading supermarkets and will be included on PITCH, the filled brioche range. The initiative is to encourage up to 1,000 mums to run with their children by covering the £10 entry fee for the child.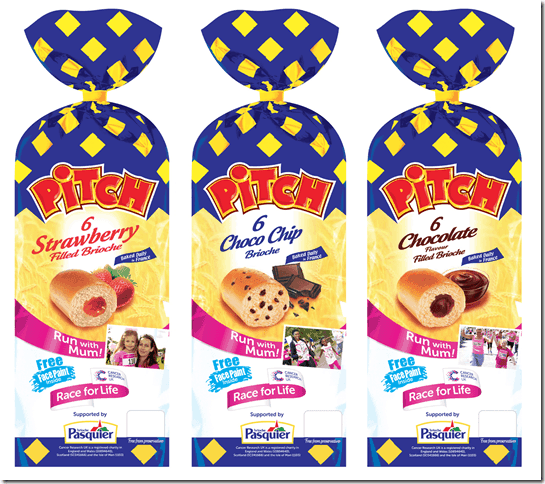 The second promotion, 'Raise Some Dough', which runs throughout June and July across both the PITCH and Traditional products (pain au lait and pain au chocolat), gives customers the opportunity to win donations of up to £100 to send to friends or family taking part in a Race for Life event through their JustGiving page – or alternatively they can simply donate to the Brioche Pasquier Race for Life team.
At over 200 Race for Life events this summer, Brioche Pasquier UK will also be rewarding every participant crossing the finish line with a sample from PITCH, its filled brioche range. In addition, Brioche Pasquier will be hosting a variety of exciting experiential activities across 10 events, enhancing the overall race day experience for participants and their families.
Ludovic Moulard, Marketing Manager at Brioche Pasquier UK commented "Brioche Pasquier is extremely proud to help drive fundraising activities for Cancer Research UK's Race for Life. We hope that the exclusive on-pack promotions, 'Run with Your Mum' and 'Raise Some Dough' will encourage families to take part in Race for Life events and raise as much money as possible to help fund Cancer Research UK's life saving work."
Sam McAllister Senior Sponsorship Manager of Race for Life said "We are delighted to welcome Brioche Pasquier as a Champion sponsor this year, and look forward to them bringing a continental flavour to our events! They share our passion for Race for Life and have already shown a great level of commitment in supporting our fundraising and recruitment ambitions, as well as providing a much appreciated thank-you treat for every one of our participants at the finish. Together, I'm confident we can forge a fantastic partnership."