Planning the perfect Jubilee Party for Kids with Organix
With just weeks to go before we celebrate the Queen's momentous Platinum Jubilee, it's time to get planning a fun street party to ensure you and your family have a day they'll never forget!
If you have little ones in your family, Organix is here to help you celebrate, providing a real opportunity to get together with family, friends and neighbours and join in on this truly royal celebration.
With 30 years of experience creating award-winning finger foods and snacks for babies and toddlers, Organix has put together the following tips and tricks to engage all generations in your family – from games such as Musical Thrones and a Jubilee Talent Show, to making kebabs and Crown cupcakes to suit even the tiniest of tummies…read on and find out more!
1. Plan early
With four days of Bank Holiday fun for all, many people will be booking in lots of days out and activities, so it's best to get invites out to your Royal Street Party quickly! Why not let your little one get involved in creating the party invites with you?
2. What to wear
Given it's the Queen's Platinum Jubilee – a truly special occasion – encourage everyone to come in themed fancy dress. Themes to pick from include: red, white & blue clothing, Tiaras & Top hats, and Princes and Princesses for little ones.
3. Cater to your audience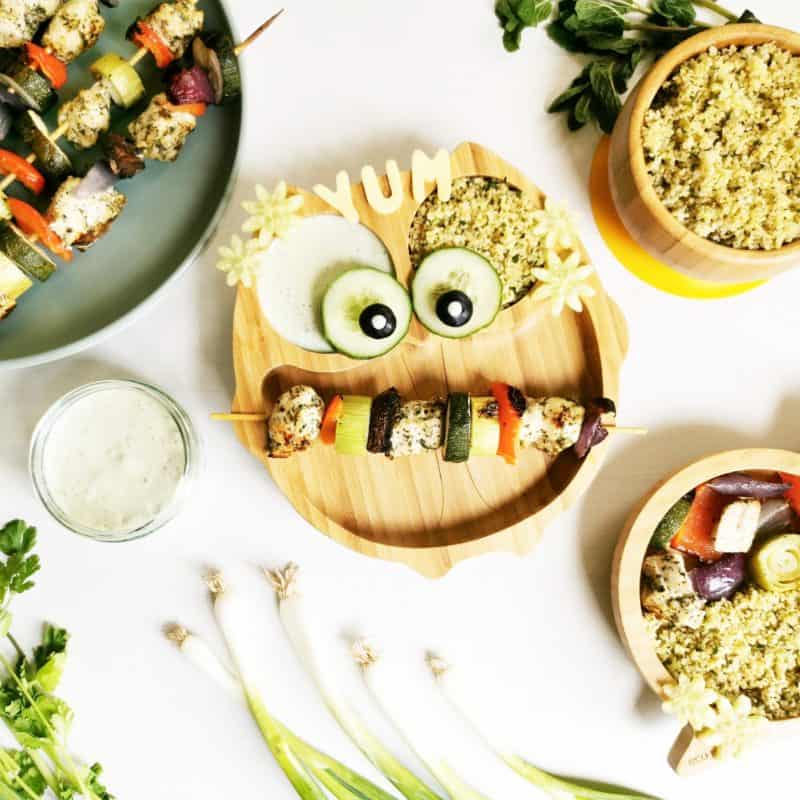 Food is always a good way to bring people together, and cakes are a universal crowd-pleaser.
How about these yummy Organix Crown Cupcakes, made using mango puree, simple to make and can be whipped up in no time, providing a perfect opportunity to get little hands involved in the prep work! Or if you're looking for something that is quintessentially British, how about including the following quick to cook Organix strawberry scones which, combined with strawberries and cream, will make a High Tea fit for any king or queen! What's more, these delicious Chicken Kebabs, made with a herby marinade, are a real winner – they can be dressed up for adults, or made more simple for little ones as young as ten months.
And what party is complete without its nibbles! Award-winning Organix Veggie Mini Mix ups, a gently baked mix of vegetables could make an irresistible party snack, with their fun shapes perfect for little fingers to grab onto. Organix Gruffalo Claws are bound to bring some fun vibes to the party, with their crunchy, munchy texture and tasty all-natural flavours.
4. Divide and conquer
Whether it's a street party or a family gathering, share the load, and give those willing to get involved specific tasks or roles on the day. This could be making street food or decoration planning, the more involved you can get people in the event, the more invested they'll be in it!
5. Style it Out
Decide on what kind of style you want for your party – is it good old fashioned flags & bunting, or a more subtle, elegant look? If a communal feel is what you are after, these cute Organix Flower Power fun plates will brighten up a display and are suitable for little ones from 12 months+.
6. Keep the kids entertained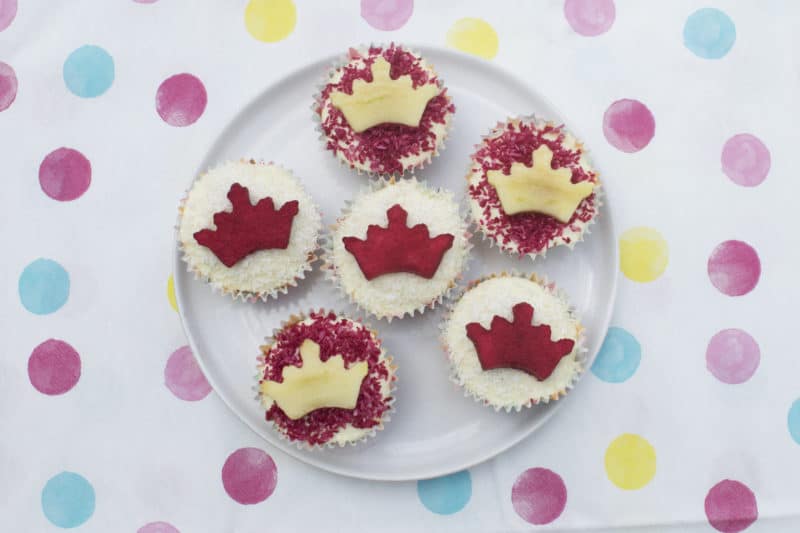 Keeping little ones happy will inevitably involve keeping them occupied, so have plenty of ideas lined up, including:
Cupcake decorating – these Organix Gummy Banana cupcakes are fun and creative and can be customised to make crown shapes out of the fruit toppings
Pass the parcel – a surefire hit at any party. Keeping the contents gender-neutral and kid-friendly is helpful in these scenarios, with edible treats such as Organix Mini box Raisins, Organix Gingerbreadmen and Organix Oaty Bars range such as the Choco Orange Oaty Bars, making welcome treats for little tummies
Musical thrones – a twist on musical chairs, which involves turning one chair – the final chair into a throne, that the eventual winner can sit on and celebrate their royal glory and be crowned king or queen of the party.
Jubilee Talent show – the perfect way to get the family involved and have a royally good time. Little ones could dress up as princes & princesses and sing their favourite songs, parents could have a go at Queen we are the champions & Abba Dancing Queen.
For more ideas on what to make, bake or buy for your party, go to www.organix.com where you'll find a host of delicious finger foods, snacks and recipes fit for every occasion.