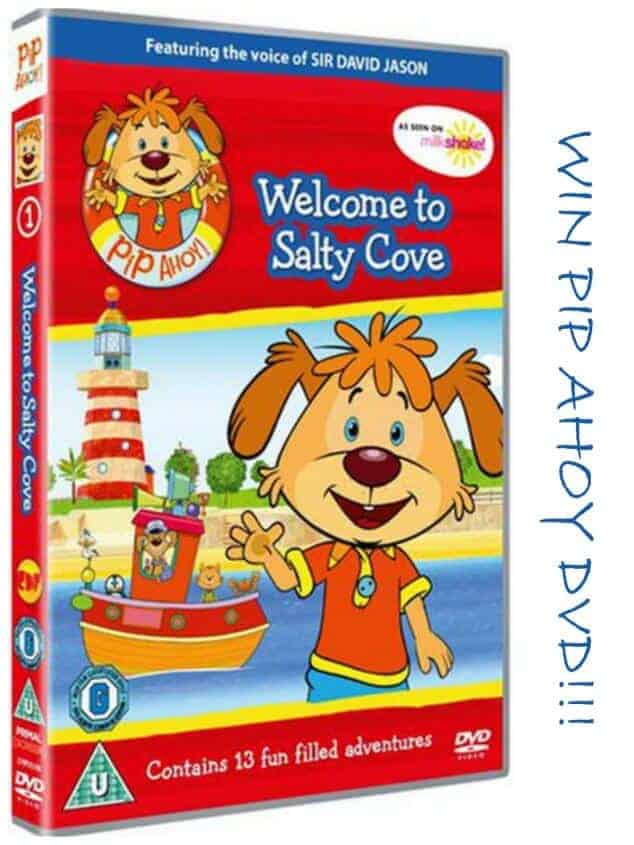 Pip Ahoy: Welcome to Salty Cove DVD Giveaway and FREE Activity Sheets
When Jelly Bean gets home from preschool he likes to retreat to the sanctity of 'the little lounge' as he calls it, the 'playroom; to the rest of us! He likes to be alone and put a DVD on whilst he chills out after his busy morning. Being the youngest of four has meant that he has seen many films and TV shows which I wouldn't have let his older siblings watch at his age but it's difficult to marshal since he sneaks into their rooms when they are watching their own TVs. When he is at home with me whilst the others are at school, we keep it quite 'young'. He loves to watch his favourites like Thomas & Friends or Mr Tumble and the gang on CBeebies. Another character which we have discovered via Milkshake on Channel 5 is Pip, a happy-go-lucky young pup and his best friend Alba the kitten who have a series of adventures in the colourful and enchanting seaside resort of Salty Cove. Pip Ahoy Season 1, Volume 1: Welcome to Salty Cove is released on DVD and Digital Download on 25th January.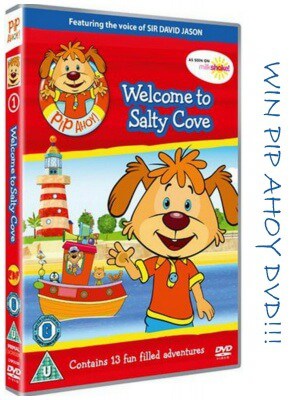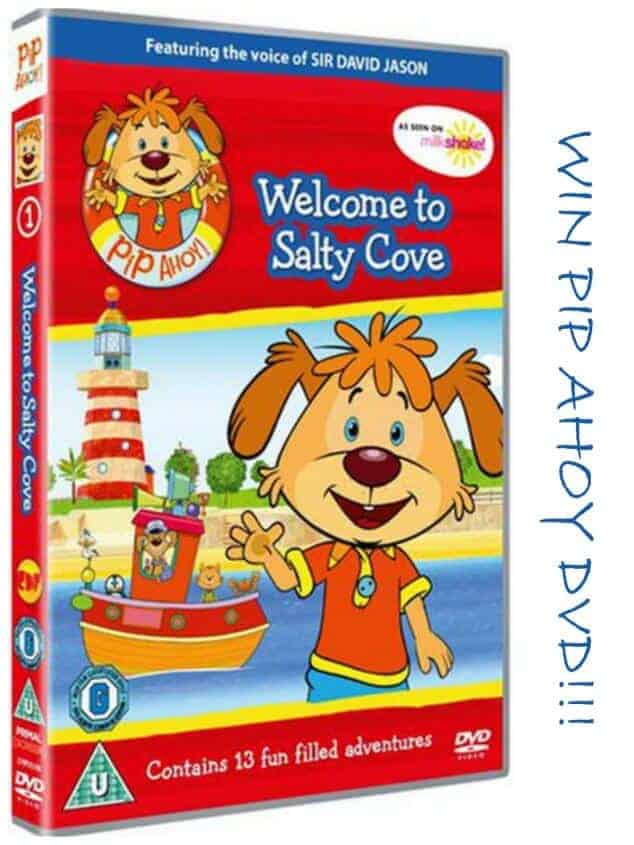 Pip Ahoy! Brings over two hours of fun and laughter into every home with a mixture of the extraordinary and the familiar. Pip Ahoy! features Sir David Jason as the voice of Pip's caring uncle, Skipper, and singer and reality TV star Stacey Solomon recorded the theme song and is the voice of the pink flamingo, Fuchsia.
Salty Cove boasts everything a proper seaside resort should have – a sandy beach with little coves and pools to visit, along with welcoming beach huts and a sunny promenade.
The folk that live in this idyllic place are as motley a crew as you could imagine. Residents include Pasty, the acquisitive crab with a collection of bric-a-brac, Hopper, the one legged seagull, Madame Éclair, a French poodle of high-breeding, Mrs. Twitcher, a keen birdwatcher, a colony of well-spoken puffins and seagulls – Kevin, Cyril and Percy – who make mischief. A quintet of singing limpets, the Squiblets, pop up from time to time and beneath the waves resides a multi-limbed musician; the renowned Rocktopus.
Visit Salty Cove from the comfort of your living room when Pip Ahoy: Welcome to Salty Cove is released on DVD and Digital Download in the New Year. Initial quantities will come with a bonus activity poster!
Release date: 25th January | Cert U| running time 143 minutes approx.
Giveaway and Free Activity Sheet Download
To celebrate the release of the DVD I have one copy of Pip Ahoy to give away to one lucky Mummy Matters reader as well as three fun activity sheets for you to download and print at home. Just click on the links to be open the Activity Sheet then save to your computer or print.
Choose from:
Pip Ahoy Back to School Colouring