Peterborough Cathedral unveils new nativity thanks to Queensgate
On Monday evening the Beans and I were invited to Peterborough Cathedral after school to the unveiling of the new city centre Nativity scene by the Mayor of Peterborough, Cllr David Sanders.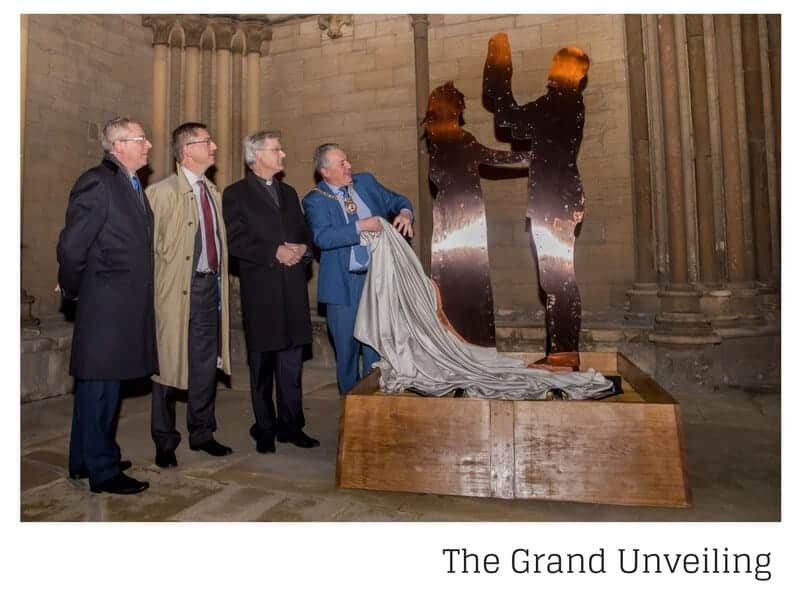 The contemporary sculpture, designed and created by the residents of HMP Peterborough, stands over 8ft tall in the Cathedral's North Portico and feature the central nativity figures of Mary, Joseph and the baby Jesus. The handcrafted sculpture is the result of months of work, conducted by HMP Peterborough residents.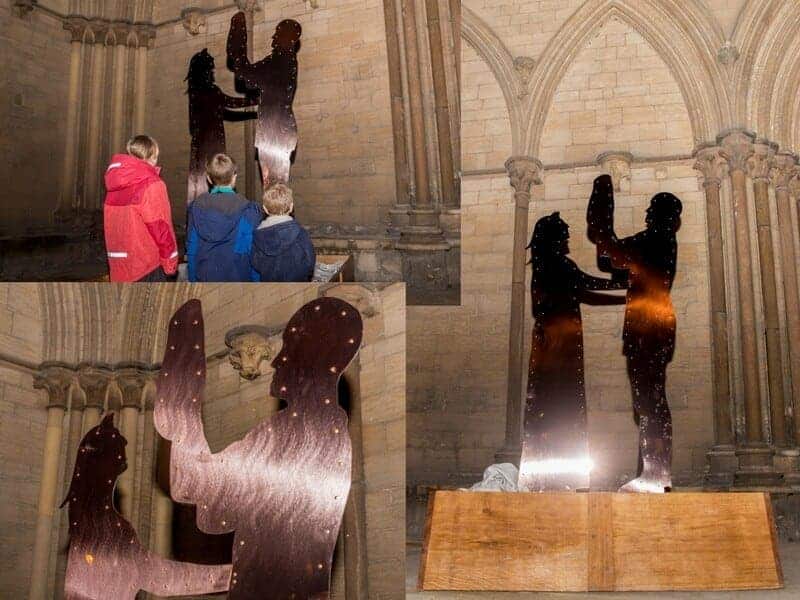 There are bound to be those who prefer the traditional but I'm a firm believer in moving with the times and I think that for the Church to keep moving forwards they need to appeal to a broader range of people and for that reason, I really like the new contemporary sculpture. Mary, Joseph and baby Jesus have always been the central figures to the Nativity so I like the simplified version. Without telling the Beans what the sculpture was when it was unveiled I asked Little Bean and Beanie Boy if they knew what they were looking at and I was surprised to hear them say it was the baby Jesus with Mary and Joseph. Little Bean said she thought it was beautiful, Beanie Boy commented that he liked the way the lights reflected in it.
Canon Jonathan Baker, Acting Dean said
It has been a great privilege to work with HM Prison Peterborough on the creation of this new nativity scene. Their willingness to capture the essence of the Christmas story and to tackle a challenging site have been outstanding. Thousands of people visit the Cathedral for services and events in the weeks leading up to Christmas and we hope that this sculpture may prompt them to see the story afresh. We are especially grateful to Queensgate, without whom this project would not have happened."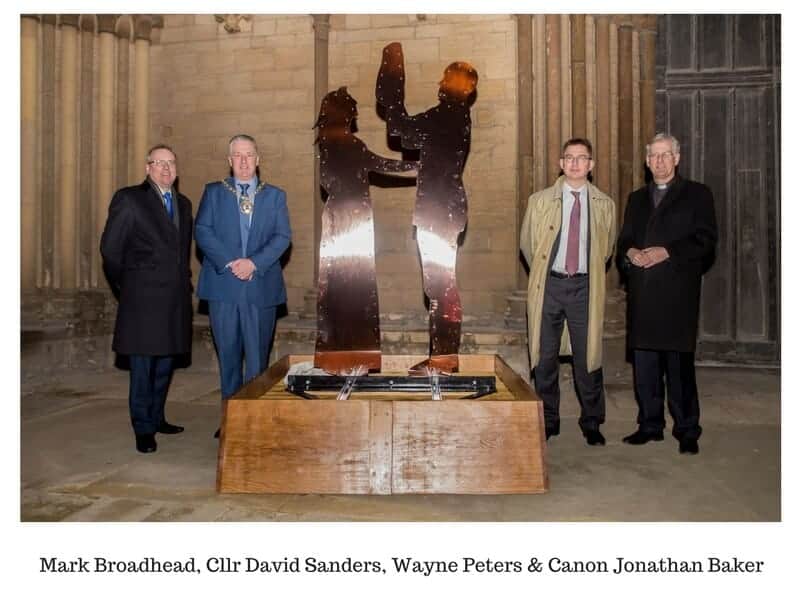 Wayne Peters, Head of Learning, Skills and Employment at HMP Peterborough said:
It has been a fantastic opportunity to build upon links with the community and the Cathedral. It is a project that the residents and staff have enjoyed being involved with. Hopefully we can work together on other projects to support the community in the future."
The sculpture was funded by a donation from Queensgate Shopping Centre. Mark Broadhead, Centre Director at Queensgate said;
We're delighted to be supporting the Cathedral and HMP Peterborough in helping to bring a festive vision to fruition. I hope the sculpture helps to inspire people, young and old, to understand and remember the true meaning of Christmas."