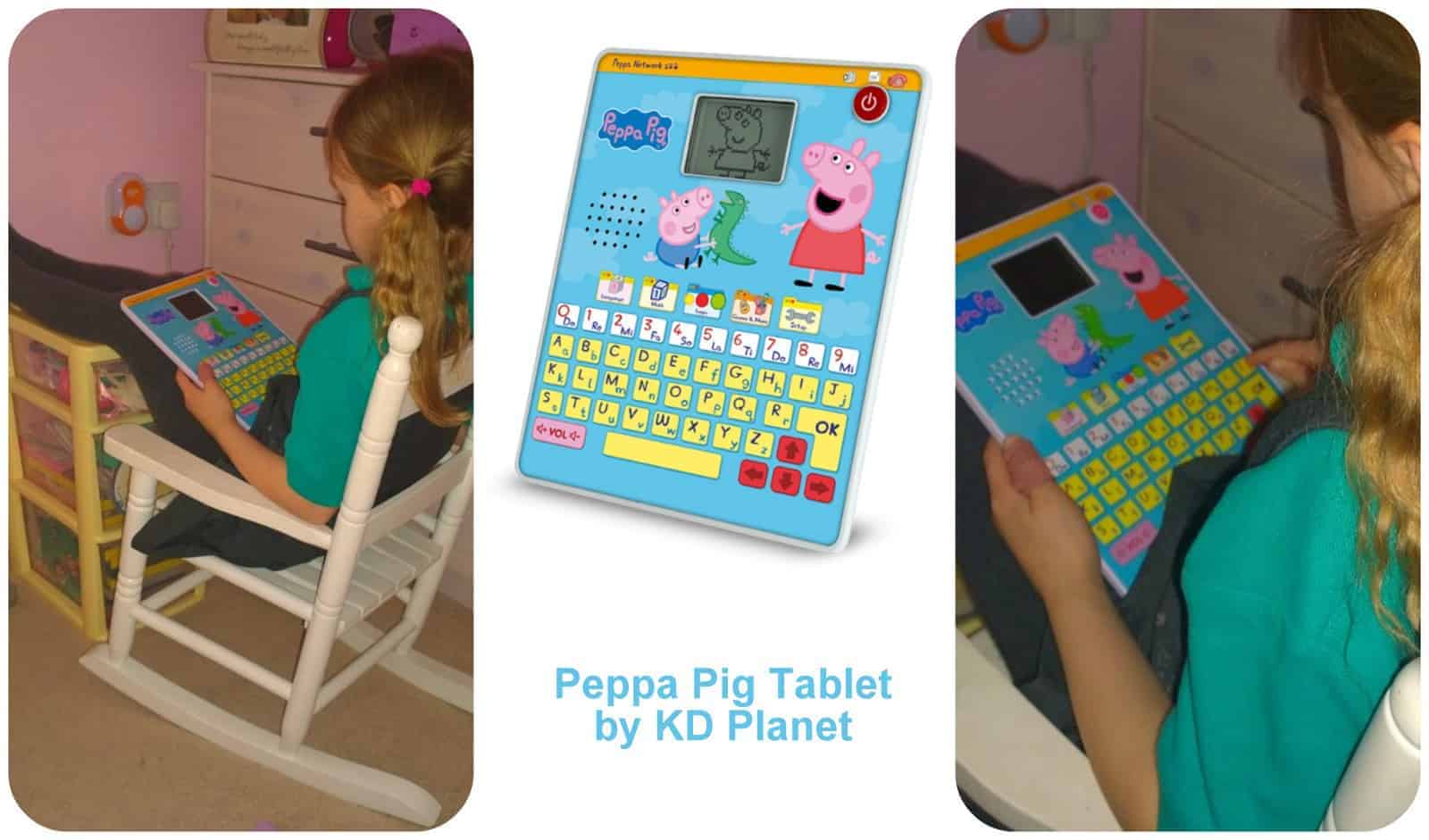 Peppa Pig Tablet by KD Planet
I am a firm believer that learning should be fun because then children won't see learning as a chore. KD Planet also recognise that learning can be fun which is why they have so many great toys for children featuring their favourite characters from popular TV shows such as Peppa Pig, Fireman Sam, In the Night Garden and more.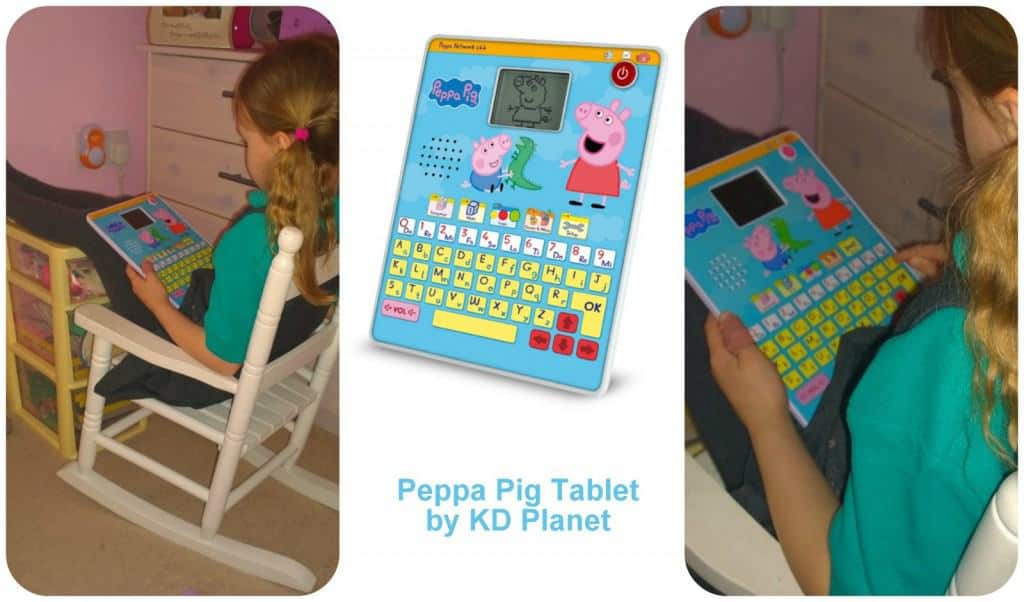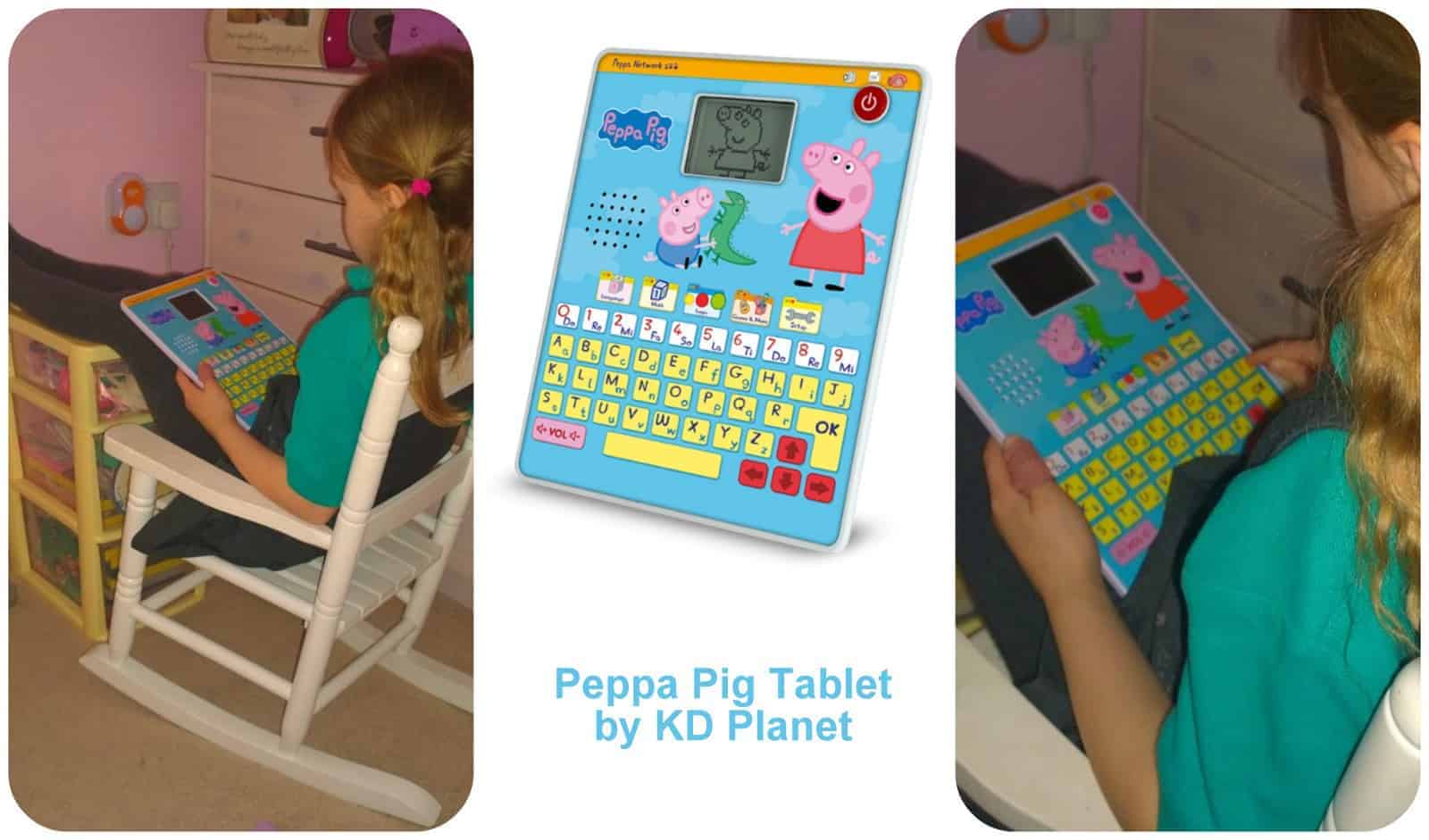 Little Bean has been road-testing the Peppa Pig Tablet which is packed with 21 games to test and improve their spelling, mathematics, logic and core skills.
Games include finding missing letters or the first letters of words, counting Peppa's favourite objects, navigating through mazes, matching objects, finding the odd one out, race games and many more.
When the tablet arrived I worried that it might be a little 'too young' for Little Bean as she hasn't shown interest in Peppa Pig for about a year now but I was wrong. She has loved that she has been able to make the tablet her own by personalising it with her name, favourite object, sport, activity and animation.
The screen is very simple when compared to other tablets like the the Kindle or the iPad but you need to remind yourself that this is  toy for young children to learn from and at only £19.99 it's much cheaper. Kindles and iPads are great but the pull to play 'just games' can be too great versus the 'learning games' so a dedicated learning tablet is ideal, it doesn't mean it is any less fun or engaging, it's just defines the boundaries a little and as you can see from the pictures of Little Bean, she has certainly managed to make herself comfortable and enjoy.
A couple of days after this picture was taken, I hid the tablet away to see if she 'missed it' and it worked. Just two days later she asked "Mummy have you seen my Peppa Pig tablet, I was going to play on it" and when I reunited her with it, she happily took herself off to her bedroom and played for about 40 minutes.
DISCLAIMER: We received the Peppa Pig Tablet free of charge for the purpose of this post. All words, images and opinions are my own and may not be copied without my permission.