Pebble dash versus rendering
Pebble dash. This classic British brickwork and part of the arts covering was the perfect solution of roughcast rendering to poor-quality brickwork in the early 20th century.
Designed to cover poor brickwork by smothering the wall surfaces, this cheap, weatherproof wall coating was a great solution back then, but not everybody is a great lover of it today.
Since pebble dash is only supposed to last for 20 to 40 years, many people are now having to decide between the difficult task of removing pebbledash and applying a new cement render, sand render, or coloured render, depending on their taste – or keeping the sea pebbles dash and refreshing it in some way (such as paint pebble dash or cover pebble dash with boards, for example).
As a first step to help you make the decision, we've put together a guide looking at pebble dash and rendering, so you can decide whether to apply to render or freshen up the top of the pebbledash with a second coat.
Pebble dash: A closer look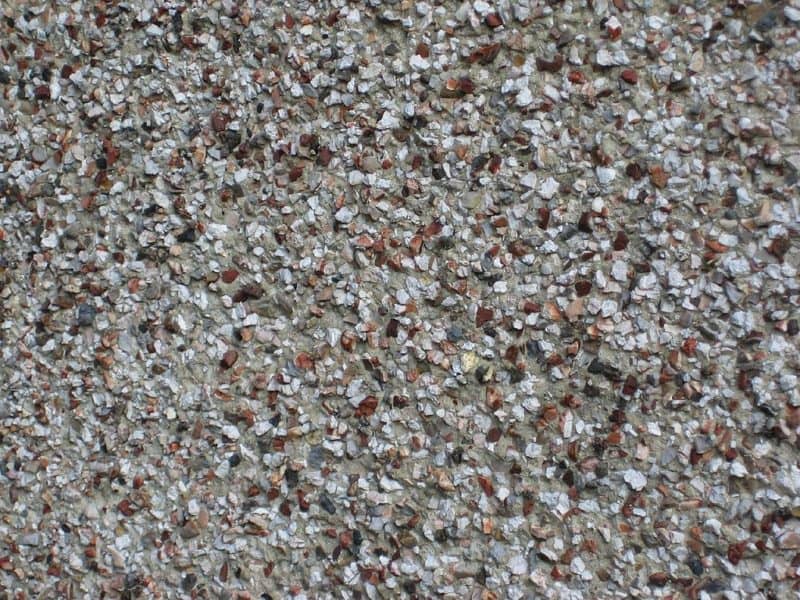 This pebble dashing coating is created by simply placing pebbles or stones in a wet mortar (made of a lime mortar mix). These pebbles are left exposed as a render on the walls of a house or property. The pebbles and stones are often smooth pebbles or larger stones of different sizes, giving a unique look to the house and can depend on where these pebbles and stones are often found across the UK.
Benefits of pebble dash
Pebble dash is hard-wearing external rendering and cost-effective since it's cheap to cover the walls in this coating and protects against water ingress. You can paint pebble dash whichever colour you choose, which helps give the pebbles a more appealing appearance.
The UK houses built with old render pebble dash have fared pretty well against the weather over the years, and many of the buildings are still standing, having dealt with the elements well. But there's no denying there are some problems with pebble dash…
Drawbacks of pebble dash
First of all, this is not a smooth render but a rough surface finish. Many people see renders with a smooth finish as being the right choice for the time we're living in. There are also some problems with damp and pebble dash. If not built well, the building can start to suffer from damp problems in a small area as the backing render fails. This removes the top coat of pebble dash wall surface and exposes the brickwork beneath to dampness.
This becomes an even greater problem if you just apply more pebble dash over Portland cement, as pebble dash is also largely made up of cement, which isn't breathable. The poor brickwork is left damp, and the problems will creep into the property itself, causing further issues and affecting the value of your home.
Replace pebbledash render with more coats is a good idea as an extra layer of protection.
If you want to replace the old pebbledash with a new coating, then that's possible. But be warned; it's a time-consuming job that involves removing pebbledash traditional renders from the solid walls as the first task, cleaning the bare bricks beneath to return the walls to their original state, and then covering the wall again with a new weather protection layer of pebble dash. The new layer will need more coats of lime mortar and pebbles, especially on low-cost bricks, and you'll likely need several layers, which means even more mortar coatings.
Several layers are usually applied to the underlying brickwork on outer walls to make it more resistant to cracks, as cracks on single-layer pebble dashes are common. The more coats there are, the less chance there are cracks on the external wall insulation.
Paint pebble dash
After applying the layers of jagged little stones and small pebbles in the right place, you can paint the pebble dash external walls of the building however you like. Once painted using masonry paint which should protect for a long time, the exterior walls of the building will be in good condition and look like new.
Make sure you clean the pebble dash before painting. After it's painted, you won't be able to remove the dirt, and the building will look like it's coated in the dirt that's stuck onto the wall otherwise.
Replace pebble dash with a new render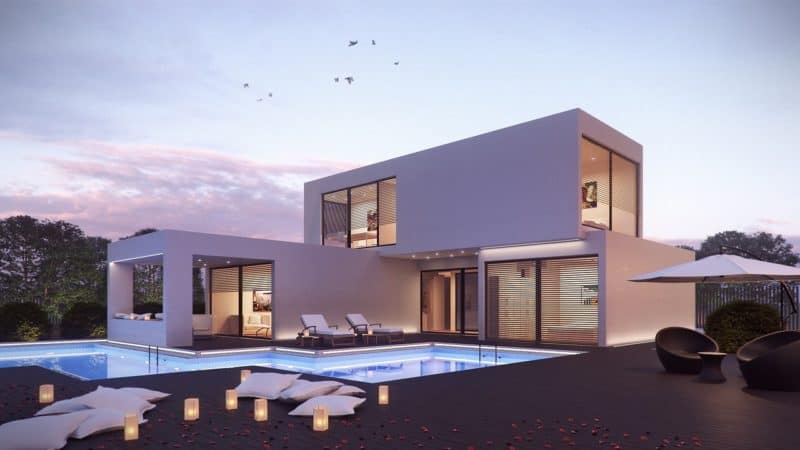 You could, of course, cover your walls with different materials and renders. And this is often a choice people will make because the method is usually a little easier, and you can create the finish and achieve the appealing renovated appearance you want.
Other render options
When thinking about new rendering, you have a few different options, so you'll want to talk with a professional before you decide what is best for your property. Here are some common and modern renders solutions, though:
Sand
Concrete/Cement
Coloured render
Plaster
Mixture of quicklime lime-based mortar
Property owners should look into the options near you that are the best option and will work best on unpainted pebbledash or flat base layer.
It is important to choose the right material and application process for your property, as some materials are preferable to others.
Australian based render company Sydney Rendering Pros says "No matter what type of render you decide on, it's essential that you apply a damp-proof coating or paint before applying the render. This will help protect against water damage and make sure your render lasts for years to come. Additionally, you should speak with a professional to make sure that the render is applied correctly and in accordance with local building codes. With the right materials and application process, your property can look like new in no time!"
Coloured render – a popular choice
When you hear that people have rendered every square metre of their home, the typical material of choice is usually a coloured render on their exterior walls to improve the look of your home without 66a pebbledash material.
That's because it makes the exterior of your property look great, and the surface is a great defence against moisture. It's also easy to cover brick in a coloured render, and the rendering process is much quicker than pebbledash when covering an entire house. On a first-time,- wall covering application, a good key to the house or original pebbledash is essential for best results.
Painting a coloured render external insulation is a resilient system and much easier on older properties. A rendered house can simply be painted with spray, making everything from initial installation on poor-quality brickwork to maintenance much quicker and very budget friendly.
Making your mind up
The truth is, whether you're painting existing pebble dash, covering the entire surface with exterior boards to lessen the rough texture of the surface, or replacing it with a new render altogether, especially in weather-beaten places, there are many solutions for you to choose from.
The important thing is that every brick of your house has a coat that will protect it from the weather, including the base of the wall. Once covered, you can ensure that every brick is protected from the weather, and you will have succeeded at keeping your house in the best possible condition and prevention against heavy rain and bad weather.
Because really, it doesn't matter if you prefer a pebble dash coat or a coloured render surface; so long as it does the job it's supposed to do and ensures there are no loose pebbles, then it can only be a good thing.
Aesthetics matter, of course, but don't let what sits on your brick stop you from making the right choice. Pebble dash is hardy and great against the weather, so if you think you need a softer finished texture, you can still achieve a pleasant look in your home by painting the surface.
The point is, an even layer of pebbles dash doesn't have to fall out of favour. If you like it, then replace it. If you don't, opt for a new render. It's that simple! All without the expense of a professional builder.