Budget-Friendly Home Renovation Tips
Is your home looking a bit boring? Perhaps, it's time for a makeover, but you are worried about the high cost. But that doesn't have to stop you from remodelling your home. Small, affordable adjustments can boost the look of your home without spending a fortune. Plus, many home design brands that are tailored to offer their products at affordable prices await you. For instance, the wall decals by Apex, Desenio, PosterLounge and others will help you cut down your budget on wall decorations. Our arts will pep up your walls even at a reasonable price.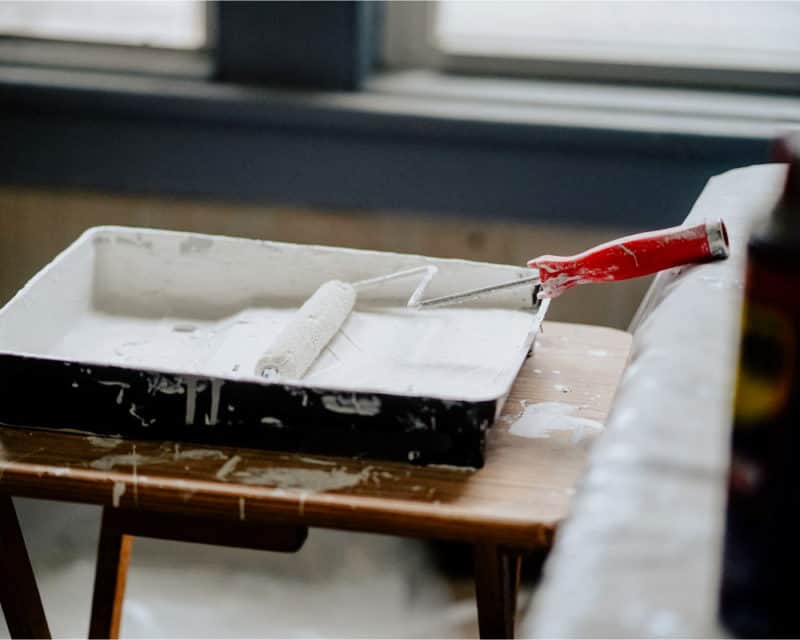 In any case, we're sharing our best tips for revamping your home on a budget. These tricks will guide you regardless of your reasons for the renovation. Let's look at some of them. Shall we?
1. Declutter and Arrange
Decluttering can make a huge difference to your home's appearance.
It also has a positive influence on your mental health. Your surroundings can influence your mood. If you have a cluttered home, you will feel the negative impacts. You will easily get stressed, pissed and even distracted. Minimizing the clutters in your home can help you feel less agitated and more focused.
Overall, it gives a laid-back and peaceful feel.
2. Renovate with an ultra-clean effect
After removing the unwanted items, the next move is to clean your home.
Of course, it's a commonplace to clean your surroundings. But when was the last time you scrubbed your walls or vacuumed your furniture?
An ultra cleaning can recreate the home.
Note: If you don't know where to start cleaning, start high, then go low. Clean your ceilings and fixtures first. Afterwards, you can proceed to your floors and other places. For spots where it's inconvenient to use mops, opt for a microfiber cloth. It's affordable and easy to use.
Once your sparkling place begins to stare at you, you will discover its beauty.
3. Upgrade your wall arts
Nobody wants to stare at a sick wall. But sometimes, spending too much on wall arts may not be worth it. The alternatives?
Although wall decorations are cheap, you can recreate them from items you already have. It may sound intimidating, but it is not hard to do that. There are tons of wall art ideas waiting for you to bring to life. The real point is that you will have the satisfaction that you made it yourself.
Alternatively, you can purchase some wall decals by Apex. Our company will personalize your design for you for no extra payment.
4. Increase the Lighting systems
The right proportion of light can enhance your mood and the overall appearance of the home.
The sure-fire way to increase light in your house is to pull your curtains. The natural light will find its way inside if you do so. If you have large windows, it's more favourable. The sunlight can warm your house during winter.
Skylights are also a frugal way to introduce natural lights into your home. You should buy them and install them on your ceilings. These lights spell out the differences between a friendly environment and a cloudy cave.
At night, opt for lamps to get into the mood. The low-capacity light bulbs will spare you a few bucks. Plus, coloured bulbs help you get a good night rest.
5. Repaint or Reface
Even if you don't increase the lighting systems, consider a repaint.
New paint can energize an old looking house and give it an upgraded look.
Paint the most appealing spots if you don't have sufficient funds. For instance, you can paint the walls of your living room and the cupboard doors. It will help you to draw attention away from less attractive spots.
6. Upgrade Curtains
Changing your curtains is another way to revamp your home without breaking your piggy bank.
You can purchase cheaper curtains from the traditional market or online stores. Negotiate with the seller to get it at a reasonable price.
Or consider making the curtains. If you don't have a sewing machine, that doesn't stop you. You can quickly repurpose your favourite fabrics and your curtains from them.
DIY curtain ideas stack up in piles almost every day. Consider tapping some inspirations from them.
7. Add Pot Flowers For A Natural Remodel
Beautify your porch with pot flowers. Pot flowers will not only add colour to your outdoors but also improve your mood.
8. Fix Broken Items
There's nothing that reeks of a wrecked home more than broken appliances.
Give your home a sassy look by fixing and replacing broken fixtures. These items may include locks, door handles and many others.
For instance, this article shares some tips on swapping a light fixture without hiring an electrical expert.
Final Thoughts
You don't have to spend a fortune to renovate your home. As long as you know the right things to do, you won't adopt the wasteful approach.
Note that you can bring your DIY wall art ideas to life with wall decals by Apex. We will give your home a perfect finishing touch. Make sure you place pot plants on your porch for aesthetic and mood-enhancing effects. If you want to add ambience to your home, you need to master these tips!