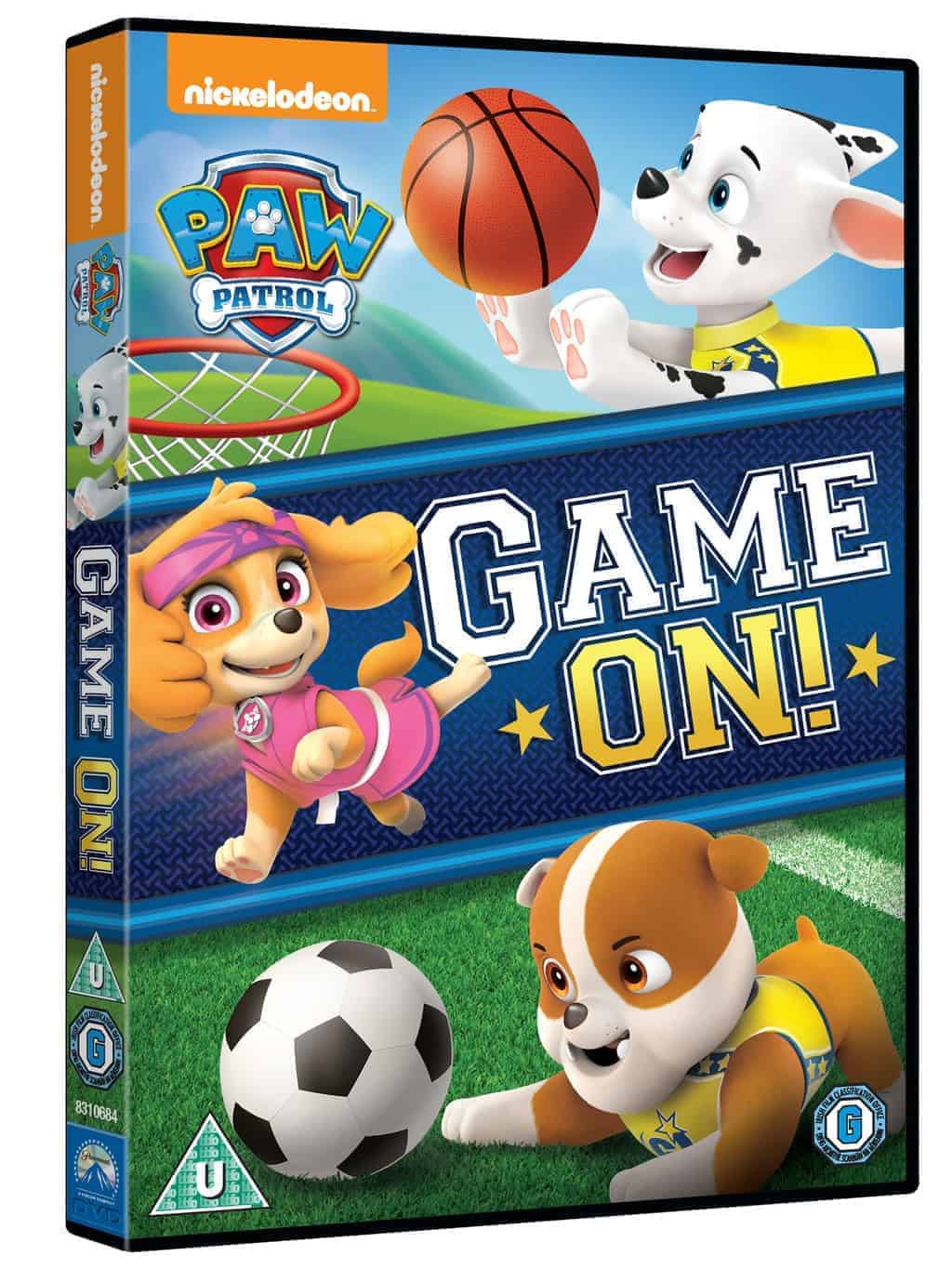 Paw Patrol: Game On! On DVD from 22nd May 2017 + GIVEAWAY!!
The PAW Patrol pups know how to mix fun and responsibility in this new DVD, PAW Patrol: Game On! available on 22nd May!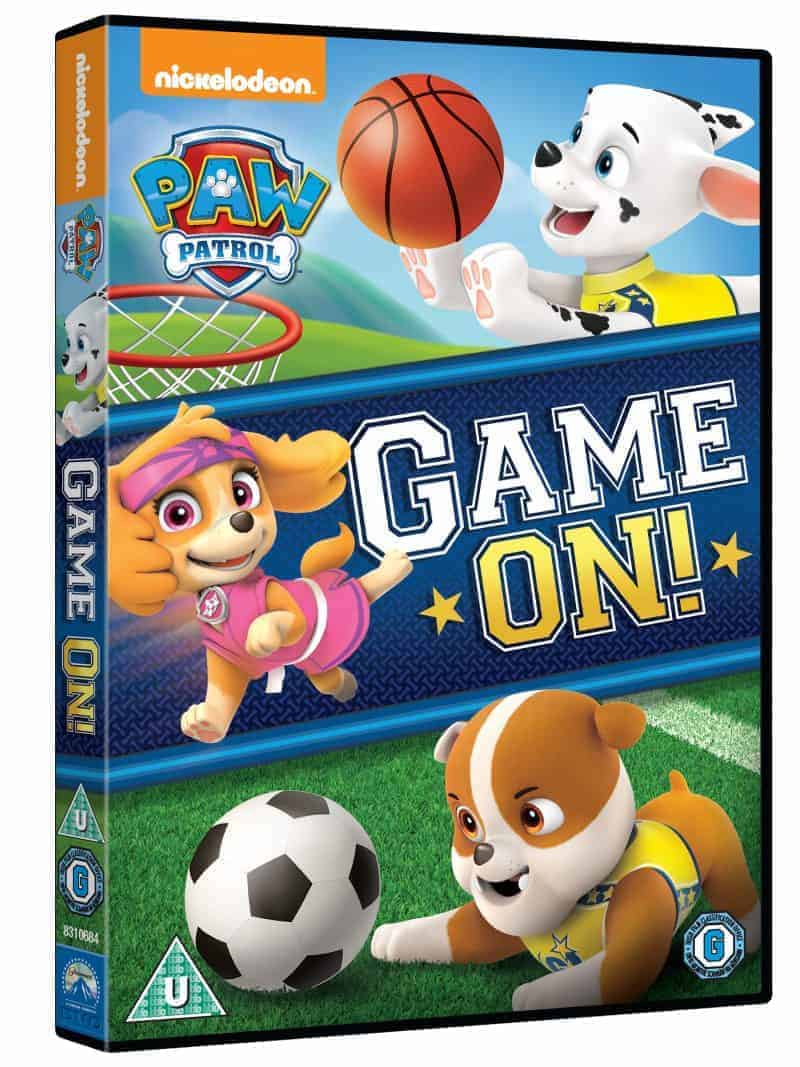 Everyone's favourite rescue pups are back in action in seven exciting, sports-themed adventures and rescues. This DVD contains many adventures, including Ryder and Marshall forming a basketball team to help Mayor Goodway and Everest snowboarding to make a daring rescue.
There's no denying the Pups know how to be brave and have fun! Produced by Nickelodeon Home Entertainment and distributed by Paramount Home Media Distribution and Universal Pictures Home Entertainment, PAW Patrol: Game On! joins the rest of the PAW Patrol releases as the hottest preschool TV DVD franchise on the market, and will be available this Spring.
PAW Patrol: Game On! includes the following episodes:
Pups Save a Basketball Game – Mayor Goodway needs a basketball team, so she calls Ryder and the PAW Patrol for help. The pups become the Adventure Bay All-Stars and they'll need everyone, including a reluctant Marshall, to pitch in and help win one for Adventure Bay.
Pup-Fu! –The PAW Patrol and the mischievous kittens from Mayor Humdinger's Kit-tastrophe Crew are both competing for their martial arts belts when they come across an ancient scroll that holds all the secrets. Mayor Humdinger steals the scroll and the PAW Patrol is called upon to find and return it back to Sensei Yumi.
Pups Save the Mayor's Race – It's the annual Mayor's Race and Mayor Goodway is determined to beat the cheating and devious Mayor Humdinger. Mayoral contestants need to row a boat, swim and run a foot race to the finish line. The pups need to help Mayor Goodway train for the race and clean up Mayor Humdingers' disasters.
Pups Save a Snowboard Competition – Jake and Everest are excited for the big Snowboard Competition until they look outside and see the course is completely buried under a blanket of snow. The rescue pups help clear the course and rescue the Kit-tastrophe crew kittens who veer off-course and fall off a cliff. Everest uses her grappling hook to lower Ryder down the edge of the cliff and her snowboard jet pulls them back up to safety.
Pups Save the Soccer Game – When Mayor Humdinger challenges the Adventure Bay team to a soccer match, Ryder and the PAW Patrol are called in to play. The PAW Patrol players start strong but a series of mysterious mishaps jeopardize their team's victory. The pups must work as a team to overcome some dirty tricks by Mayor Humdinger and pull out a win.
Pups Great Race – Its Adventure Bay Race Day and the Pups are about to race each other all across the town to see who is the fastest pup. One other competitor unexpectedly shows up though, Alex in his super trike!
Pups Save a Tightrope Walker – Turbot is bravely walking a tightrope, but seagulls threaten to ruin his act! It's time to call the PAW Patrol.
GIVEAWAY TIME!!
We have three copies of the DVD to give away to Mummy Matters readers. For your chance to win, simply complete the Gleam entry form below. Good luck!
Paw Patrol: Game On! DVD