Out There Festival Great Yarmouth is BACK!
#AD
Visit Great Yarmouth is pleased to announce that the Out There Festival is back for its 13th Year of the popular festival in Norfolk.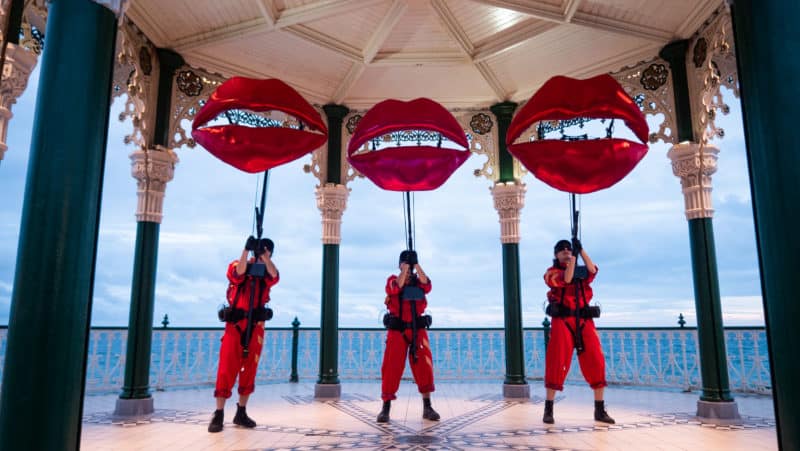 When and Where?
17th, 18th and 19th September 2021
Great Yarmouth, Norfolk
Cobholm (Friday only), St George's Park, The Drill House, The Market Place, Marine Parade and a few secrets locations waiting to be discovered!
What is the Out There Festival?
The Out There Festival has always been welcomed for its whacky, weird and wonderful displays by Circus performers and street artists.
This year the festival promises to be bigger and brighter than ever with a programme packed with outdoor arts, high-energy and contemporary circus funded by Arts Council England and supported by Great Yarmouth Borough Council and Norfolk County Council to celebrate the diverse cultural identities within Great Yarmouth.
Not to be missed
Highlight circus acts include Orquesta De Malabares and Godzillatown.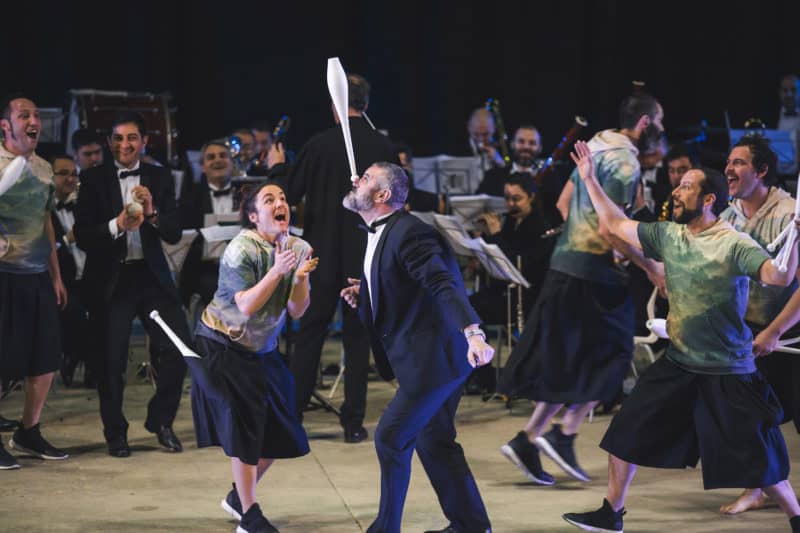 Orquestra De Malabares
Prepare to be amazed by the jugglers dancing to a brass band playing punk, funk, pop and blues in this show which fuses music, circus, comedy and sincerity – it's a far cry from anything you could imagine.
Godzillatown
Godzilla began his journey on the coast of Japan 67 years ago, but this weekend, you'll find him in Great Yarmouth. Grab your Godzilla mask and join the stampede!
Biggest Free Festival In The Region
Whoever said "nothing ever comes for free" got it wrong because the Out There Festival is exactly that. The biggest free festival in Norfolk and one of the largest displays of circus performers in the UK. The festival regularly attracts over 60,000 people, so whilst visitors can still expect the same electric atmosphere and be fully entertained, some aspects of the festival will see restricted areas to bookings only to adhere to social distancing measures.
"It is a truly intercontinental festival featuring a host of international and UK acts, many of which are UK and world premieres", says Joe Mackintosh, Chief Executive for Out There Arts and Artistic Director of the Out There International Festival of Circus & Outdoor Arts.
The Drill House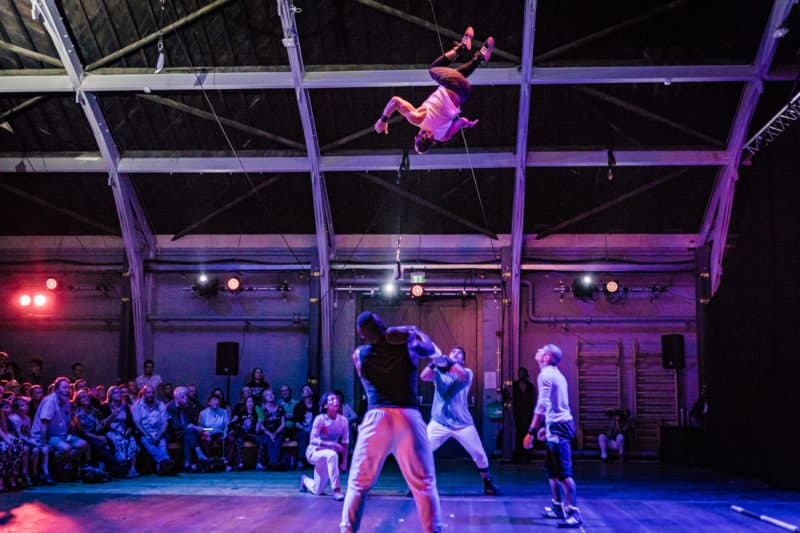 The Drill House is a dedicated space for creatives used by street artists and circus performers worldwide to create their shows.
One thing you can be sure of, you'll witness truly unique arts at Out There, which you wouldn't see anything else in the UK.
Refreshments in the Park
Local brewers Lacons, famous for their ales, lagers and ciders, will be sponsoring the late licence for the beer tent in the park. Cocktail lovers will be pleased to hear that Gonzos of Norwich will be supporting their legendary cocktails.