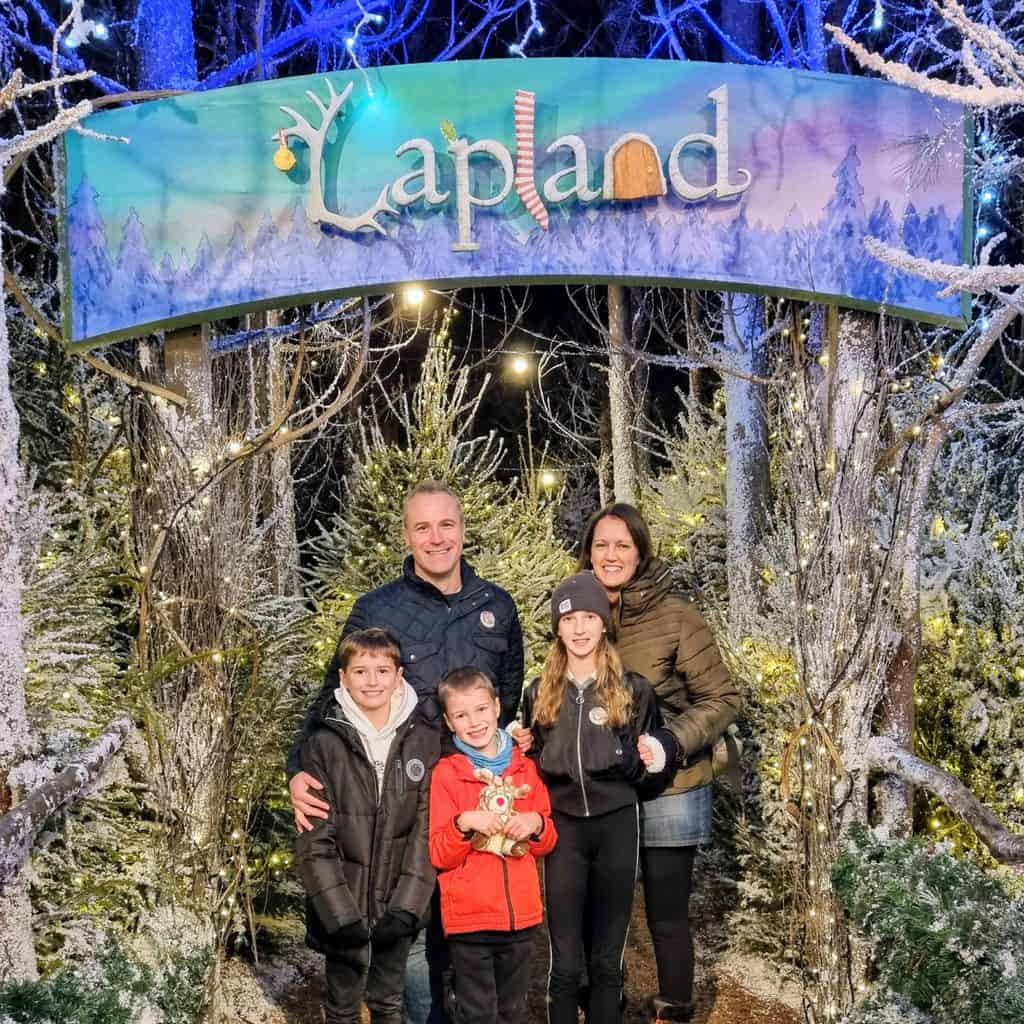 Our Magical Experience with Lapland UK
As Christmas 2020 preparations were in full swing, I remembered seeing people posting about their visits to Lapland UK and how amazing it looked, especially after a tough year of lockdowns and homeschooling. I checked online but I had left it too late to book so I popped my name on their newsletter and in February I received an email to say that early bird tickets had been released. At that time we were back in lockdown again so I clicked on the link and filled the basket with our tickets but, truth be told, I hesitated because of the price. Could I justify paying so much for 'a visit to Santa'. Without further thought, I hit purchase and filed it away in my emails.
The Magic Begins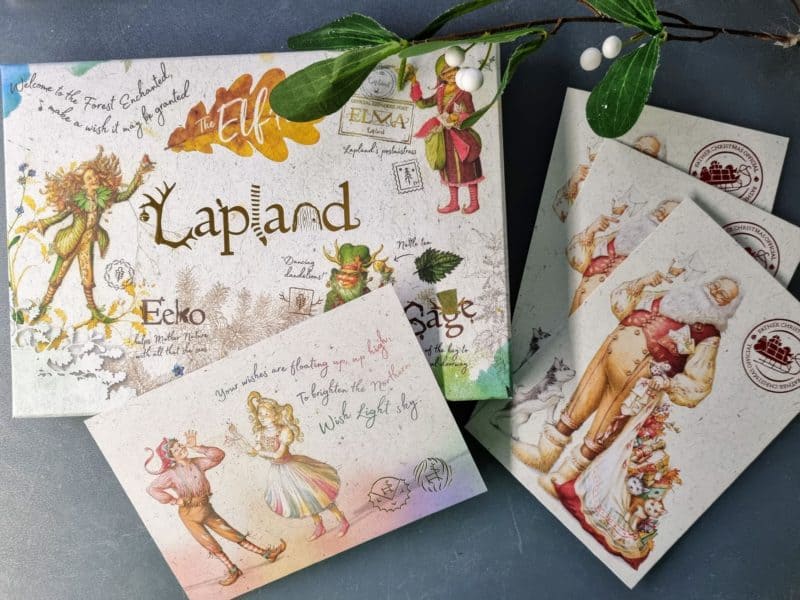 My first experience of Lapland UK was meeting some of the fairy folk at The Big Christmas Press Show I attended earlier this year. I was blown away by their set, their costumes and the way they interacted with people. Even as an adult, I bought into them being 'real fairies' and knew my Beans would love them.
In October I received a parcel through the door containing the special invitations from Father Christmas as well as a book for the 'big people' which would explain how the experience works and how you can make it more magical. For instance, one such suggestion is to place the box containing the invitations in the freezer for half an hour before giving it to the children so it is cold as if just delivered from Lapland.
The Beans Discovery
I knew the magic of Lapland UK would be mostly for Albie's age group, I was a little worried I had left it too late but who doesn't get drawn into the magic of Christmas? Lillie and Ollie still love Christmas just as much as they did before, even if they don't 'believe' and they play along well for Albie's sake.
Albie was the first to discover the invitations with a squeal of excitement. He sat patiently and listened as Lillie read the letter to him. I had also prepared by ordering The Real Story of Christmas from the Lapland UK website, we sat as a family before bedtime to read the story which sets the scene beautifully.
Arriving at Lapland UK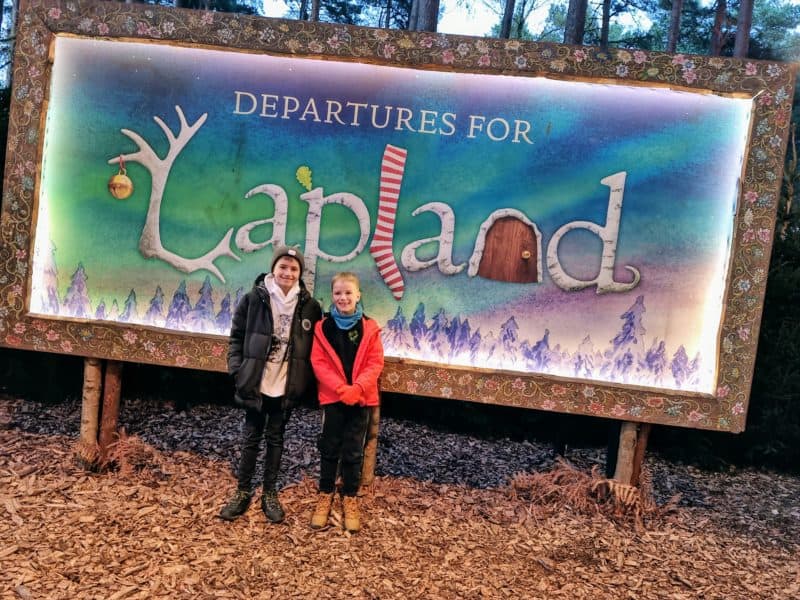 Lapland UK is based in Ascot so it was a long drive for us and would mean a late night but it's not something we do all the time. I had booked the 4.30 pm slot and I am so pleased I did as darkness soon fell which only added to the magic of the experience.
There is a large car park with lots of parking attendants to help you quickly and easily find your way to a parking space. From there the paths through the woodland are well sign-posted to the main entrance where we had to show our Covid passes or proof of being Covid negative.
If you arrive early there are food and drink stands as well as toilets so that you can enjoy yourself from the beginning without worrying about being hungry or uncomfortable.
Checking In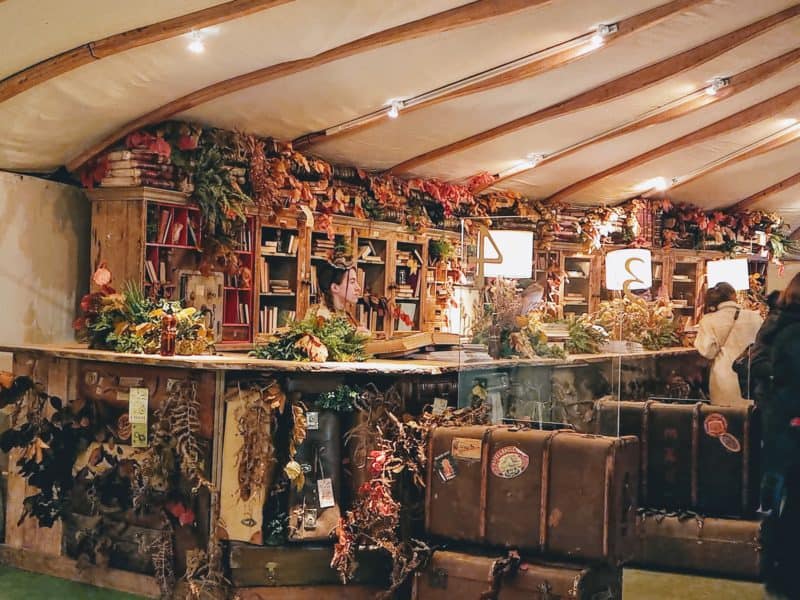 The best way to describe check-in is rather like an Elf Airport. The elves take your surname and instinctively know the children's names. This is Lapland after all!! Each child is presented with their own Lapland passport and any Lapland Jingles (Lapland currency) that you have already purchased.
Once checked in each family is invited to stand on a bauble until they are called forward to go through the doors to begin their journey to Lapland.
Meeting Eeko & Sage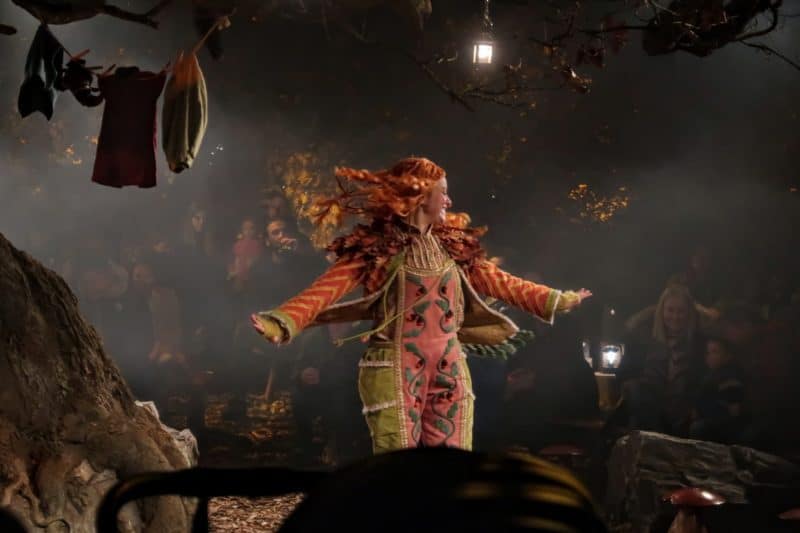 In the storybook, we were introduced to Eeko and Sage, two of the Elves who you get to meet when you enter Lapland. Each family is seated together with good social distancing. You take part in an immersive theatrical experience – I won't spoil it by telling you any more than that!
Activities at Lapland UK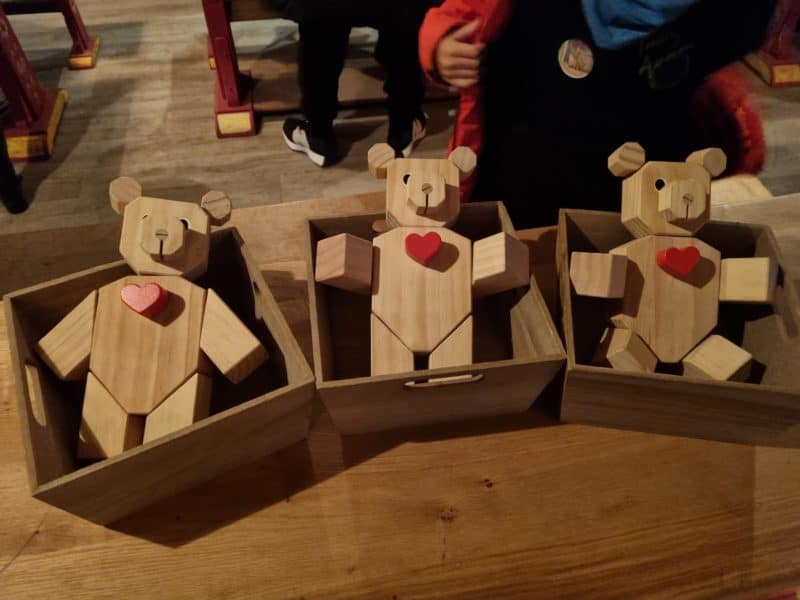 The whole experience lasts around 4 hours from start to finish – as you can imagine it is very cold at this time of year so you'll want to make sure that you are well wrapped up as the majority of your time is spent outdoors with some activities taking place indoors.
During your time in Lapland UK, the children will make toys with the elves to help Father Christmas prepare for the busy days ahead, they will decorate gingerbread men and listen to storytime with Mother Christmas and the elves.
Elf Village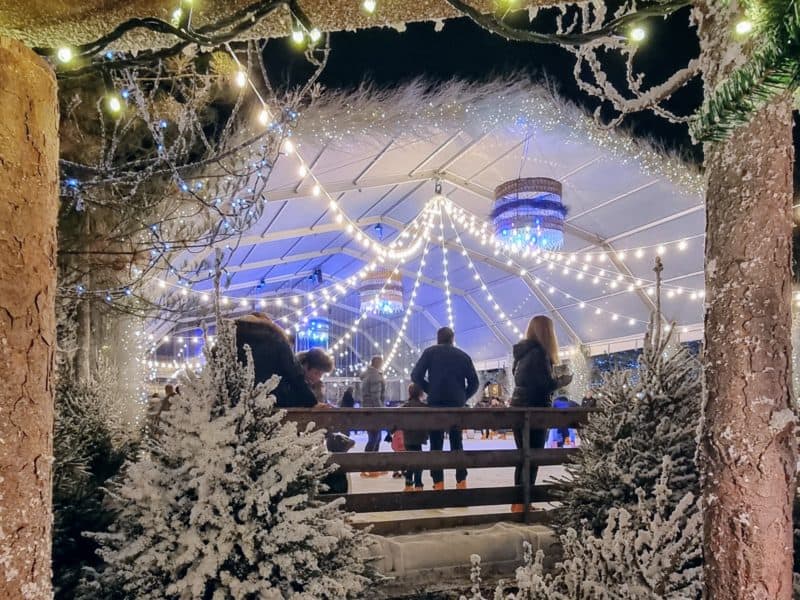 You have 90 minutes to spend as you wish in the Elf Village. Here you can enjoy ice-skating, send letters to Father Christmas at the Elf Post Office, shop in the Elf shops, buy cooked food, drink mulled wine (or teas and coffees) in the restaurant. If you're lucky you can also meet some of the Huskies who are walking around the elf village with their handlers.
Meet Father Christmas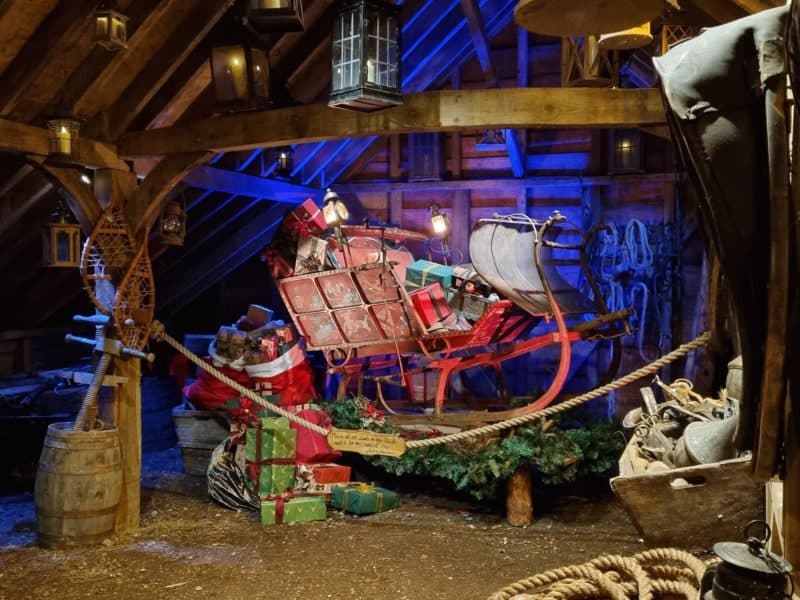 When you have finished in the Elf Village it's time to head down past the Elf houses to see Compass the Elf who will make the necessary arrangements for you to see Father Christmas. We were accompanied by two elves to see Father Christmas who spoke with the children. It was a lovely experience, you didn't feel rushed at all and he knew a lot about the children because of course, it's Father Christmas. He gave each of the Beans their very own Husky to take home before taking a photograph and wishing them a Merry Christmas.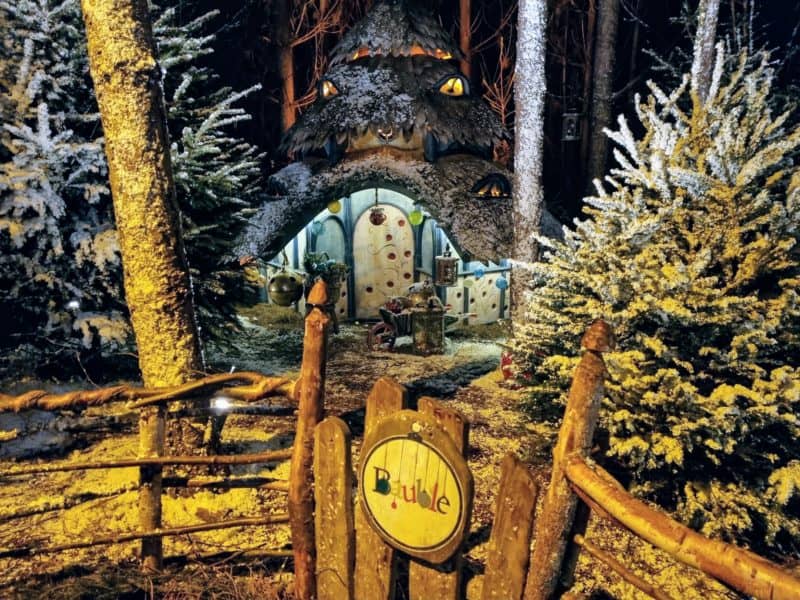 When you have left Father Christmas you have one more shop to visit which is packed with gifts and accessories to compliment the Husky. Father Christmas also advised us that if the Beans wanted to change their Husky for a different colour at the shop, they could do so. We also collected our photograph taken with Santa in the shop along with a surprise parcel for each of the Beans to open on Christmas morning which goes with a letter you received with your initial invitations.
Is Lapland UK worth the money?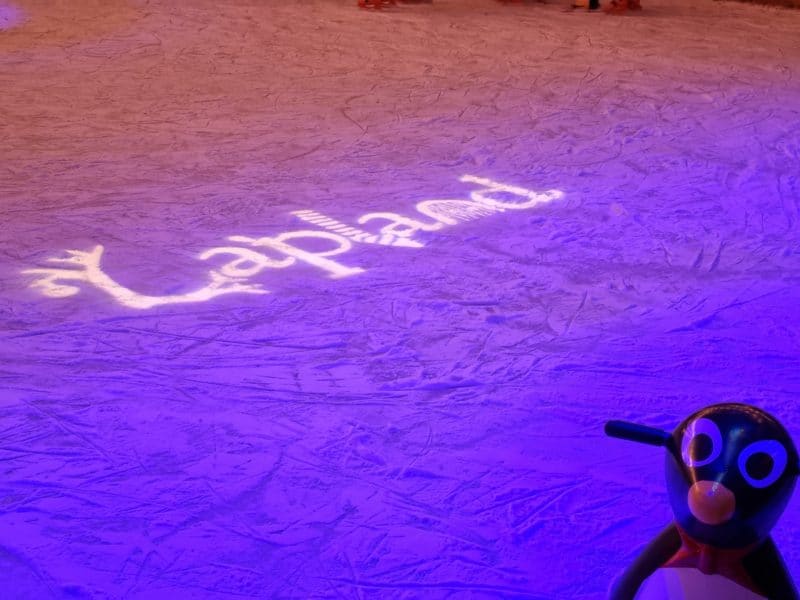 I'm going to do a separate post with my tips for making your Lapland UK trip more enjoyable. The one thing that I have been asked lots of times since going to Lapland UK is whether we felt it was worth the money. Don't get me wrong, Lapland UK isn't 'cheap' but yes I do think it was worth it. You get a lot for your money and apart from visiting the real Lapland (which will be much more expensive), you'll be hard pushed to find a more magical festive experience for your little ones.
You can see the video of our experience on Instagram Reels.