Amazing Online Tools To Enhance Your Child Writing Skills
Writing, regardless of its type, can be of tremendous benefit for a kid. It boosts mental health, keeps your child calm, and helps them think maturely.
On the other hand, it can greatly help in their academics and professional life. They can earn easily through writing which will make them independent and feel confident about themselves without writing services help.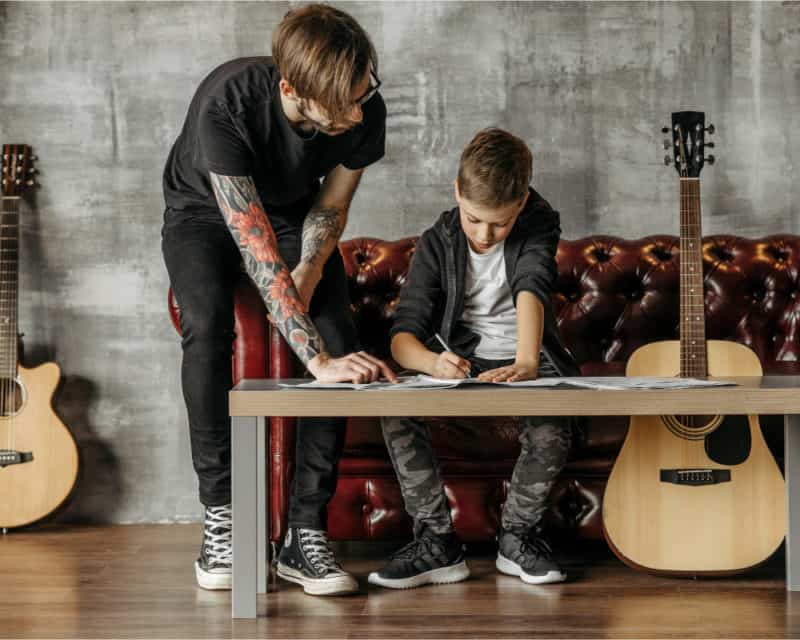 So, if you want your child to be successful in school, college, and in their life, make them learn how to write.
In my opinion, writing is not just an advantage, but it is a necessity. As a parent, you should realise the importance of writing skills for your kid. In order to help them write well, you can set their routine from the beginning. Using the below tools can help you reach them easily.
1. Writing Fix (writingfix.com)
This is a very simple, easy-to-use website. All parents can use it easily. You don't need a teaching background to understand the processes and tutorials on the website. It is more suitable for K-12.
There are so many monthly workshops, lessons, and writing prompts. These prompts can inspire your kids and can begin writing on a daily basis. It provides you with an option on what to write. So, there is no need to think about the topic.
2. Read Write Think (readwritethink.org)
A perfect platform for kids to organise their writing process and improve the way they write. Numerous tools on this website can help your kids with this. Moreover, all the tools are categorised based on age groups and other divisions.
There are tools that aim to improve the literacy rate amongst the kids. Similarly, some sections are specifically dedicated to publishing prose, making poems, writing exclusive conclusions, etc.
3. Story Jumper (storyjumper.com)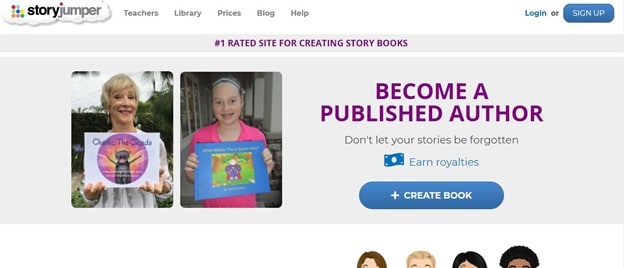 Writing stories has always been fun. Everyone likes to write about their imagination. Story writing provides you with a chance to get engaged with writing. It is purely your composition and may be inspired by some incidents.
So, before your kids are given essays and other topics to write on, open them up to this website. It can help you tell different stories to your kids and ask them to retell those stories or their favourite ones. Similarly, ask them to write stories using this tool. It makes story writing more engaging by providing options like adding photos, clipart, etc.
4. Magnetic Poetry (play.magneticpoetry.com)
Poetry is magical and can make you feel lost in writing. It is one of the most engaging and beautiful forms of writing. If you are able to develop your kids' interest in poetry, it will be very beneficial for them.
Magnetic poetry offers words and space where your kids can organise them with their own wishes to make them rhyme. This website makes learning fun and really engaging. It also offers more words if your kids get stuck while writing poetry.
5. Grammarly (grammarly.com)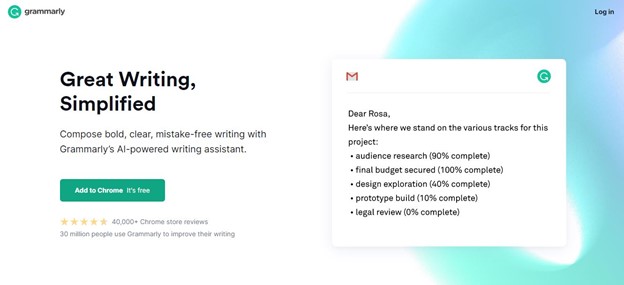 Being able to recheck the writing is a skill itself. Proofreading makes writing more effective. While you are trying your kid to be a writer, make them a proofreader too, or else they cannot be a complete writer.
Grammarly provides your kids with an easy-to-understand interface and excellent grammatical plus punctuational corrections. It also suggests vocabulary words. It will not only help them to make corrections, but the blog on the website can help them learn different grammatical rules by practising them in their daily writing.
6. Time 4 Writing (time4writing.com)
The website is very useful for beginners, intermediate and advanced learners. It has all the material from elementary school to high school. There are teachers who are available to help you online.
It provides you with a tremendous opportunity to make your kids learn sentences. It also helps develop the sentence into paragraphs and then turn it into a creative essay. The website provides you with tips on writing and grammar as well.
7. Write About (writeabout.com)
This is a complete online package. There are so many communities running under the observation of specialised teachers. So you can get quick feedback from different audiences and teachers for your kids' writing.
Moreover, the website encourages young kids to adapt to writing digitally, working on making writing more engaging and interesting. There is a chance to publish your writings online and show them to people other than the website members as well. You will love the interface of the website as it is very simple and easy to handle.
8. Jump Start (jumpstart.com)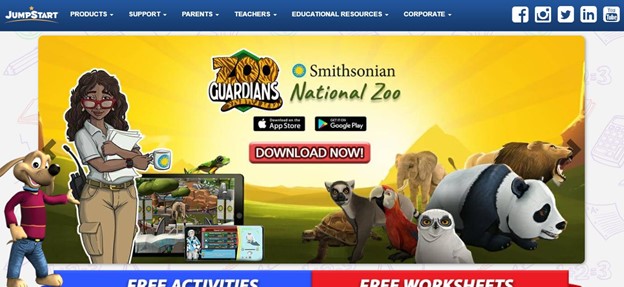 This website is for middle-level learners. Once your kid is able to generate sentences and paragraphs, introduce them to this website. Learning different tips and techniques will allow them to enhance their writing skills.
They will get to learn how to write shorter essays. They will also be able to download some printable sheets in which they are required to answer specific questions regarding writing.
9. 826 National (826national.org)
It focuses more on students from age 6 to 18. Suggested by Dissertation Writing Services UK, the 826 national platform serves you as a source of great curriculum material. It also provides an opportunity for publishing and showcasing the written material through an online platform. Hence, it encourages young writers and learners.
Some More Tips To Make Them Write And Improve Their Writing Skills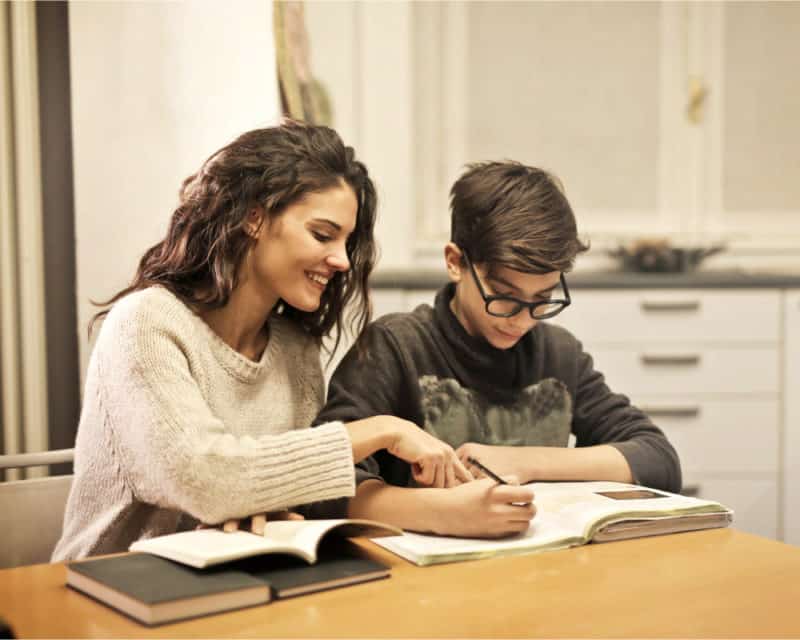 No doubt that the above tools can help you boost your kids' writing skills. However, you also need to make some other efforts if you want them to be a quick learner and have a great interest in writing. See some tips below.
Let them write what they want.
Provide them with a proper place to write. Some like a table with suitable lighting is a good option.
Provide them with necessary tools like a tablet, laptop or a pc so that they can find writing accessible.
Talk to them about different events and make them describe things and people.
Ask your child to share stories with you while you should write them out.
Your child should see your writing so that they can copy you.
Do not delete what they are writing. Print them out and make them a collection. It will encourage your child to write more.
Encourage your child to write letters to family members.
As your child grows up, you should write along with them.
You should always respond to your child's writing. Provide them with feedback. Find positivity in their writing and if there is a mistake, deliver it politely.
Do not write to them. Make them write themselves.
Avoid spelling mistakes, but help them with spelling when you think they are ready for it.
Read the writing together.
Taking care of the above tips can help you teach writing to your kids more quickly. Children learn what they see. It is a very simple phenomenon. You need to set an example for them with your own routine and schedule.
Author Bio:
Melissa Calvert is a devoted Lifestyle Counselor at Dissertation Assistance. She is also working as an online tutor and provides essay editing services to learners. Melissa provides career guidance and online counselling to students of all ages. She is fond of travelling and loves to explore new cultures.