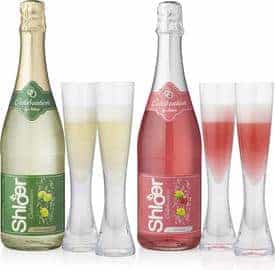 Non-alcoholic drinks perfect for pregnancy
Since 2008 when I fell pregnant with Little Bean, I have hardly touched alcohol because I have either been pregnant, breastfeeding, trying to get pregnant or just too tired to contemplate going out and enjoying a drink but now that my pregnancy/breastfeeding journey has come to an end, all that can change – not that I plan to become an alcoholic or up my alcohol consumption but I can certainly enjoy the odd glass of wine and a small amount of alcohol when the mood takes me.
Shloer Non-Alcoholic Drinks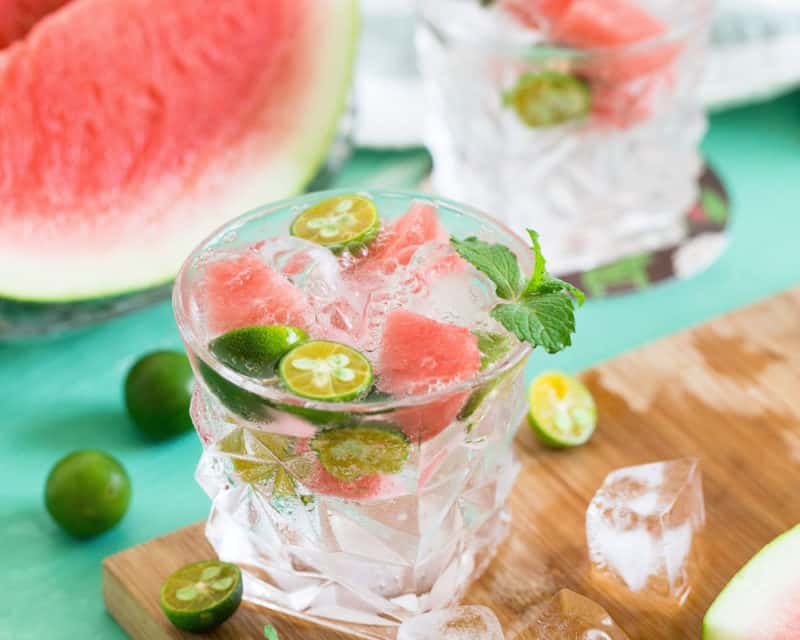 Shortly after I found out I was pregnant with Jelly Bean, we held a BBQ with all our neighbours, and I was still trying to keep my pregnancy under wraps. Throughout my two previous pregnancies, Shloer non-alcoholic wine had become mine and my unborn baby's best friend; it looked like wine and ok, so it didn't exactly taste like wine, but it did taste good, and it also meant I didn't have to drink such drinks as water or orange juice all evening as I don't tend to drink Coke or Lemonade on their own.
So whilst trying to mask my pregnancy, I drank Pink Shloer from a wine glass like the real thing, and it worked; cue a few giddy giggles from me and everyone has put off the scent so to speak. A few months later, when my bump was more noticeable and the good news had been shared, we were attending the Wedding Reception of one of our neighbours and I remember one of them saying to me, "but you were drinking wine at the BBQ" at which point I laughed and told them my little trick of alcohol-free drinks.
Shloer has now introduced two new bottles of non-alcoholic versions of grape juice to their collection, which are right up my street; Shloer Celebration White Bubbly, which has a crisp and full-bodied flavour. They use the very best in white grape juices to create the perfect glass of fizz as with most white wines – without the units of alcohol – hello, no hangover!!!
My non-alcoholic great alternative and favourite are the Shloer Celebration Pink Fizz which is a fresh and fruity combination with the vibrant flavours of red and white grape juices to create a sparkling 'per cent alcohol-free' rose drink.
However, If you enjoy a normal beer and are always the designated driver, there is the great option of non-alcoholic beer on the market, again looking like regular beer for special occasions but non-alcoholic alternatives.
So if you're an expectant Mum who still wants to enjoy a bit of fizz with enough punch on Valentine, birthdays, baby showers or just because it's Tuesday then grab a bottle of Shloer, alcohol-free wine.
RRP £2.99/75cl bottles
Available in supermarkets nationwide
The Complete Guide to Non-Alcoholic Drinks for Pregnancy and the Benefits of Substituting Alcohol with More Healthy Options
Introduction: What is a non-alcoholic drink?
Non-alcoholic drinks are beverages for social drinkers that do not contain any alcohol.
They are often referred to as soft drinks, even though they can also be made from fruit juice, milk, or water.
There are many different types of non-alcoholic drinks. The most popular ones are:
Carbonated beverages, which include soda and club soda
Fruit juices (either fresh or reconstituted), including fruit punch and fruit juice cocktails
Milk products, including milk, soy milk, and plant-based milks like almond and coconut milk
Well waters, including mineral water and sparkling water
What are the Benefits of Drinking Non-Alcoholic Beverages in Pregnancy?
Alcohol is generally not safe for pregnant women. It can harm the development of the baby's brain and lead to lifelong disabilities.
There are two substances in alcohol that are dangerous for pregnant people:
1) Ethanol or ethyl alcohol, which may cause birth defects
2) Alcoholic acid is an organic acid found in certain beverages like wine, beer, and hard liquor. This substance may lead to heart abnormalities.
What Non-Alcohol Drinks Are Safe to Drink In Pregnancy According to Experts?
Experts say that pregnant women can drink up to 12 ounces (355 ml) of fruit juices and other drinks that are 100% juice. They recommend not drinking more than 8 ounces (237 ml) of beverages that are not 100% juice every day.
All pregnant women should avoid drinking alcoholic counterparts, caffeinated drinks like coffee or tea, and any drinks that contain added sugar, like sodas.
DISCLAIMER: I was sent a bottle of Celebration White Bubbly for the purpose of this post. All words and opinions are my own and may not be copied without my permission.