NOMAD Chargekey – no more dead mobile phones!
Today's mobile phones are very different from the ones we used to have where you only needed to charge them once a week. Now with Smartphone's you need to charge them once a day at the very least! If I am away from home for the day I always have to charge my phone whilst I'm out as the battery never makes it through the day. Up until recently that would mean that I would have to remember to pack a charging cable for charging on-the-go but when I have three little people to get out of the door it's inevitable that something will get forgotten. More often than not, it will be my cable that gets left behind. Now my charging cable can go everywhere with me since I was sent the Nomad Chargekey to review.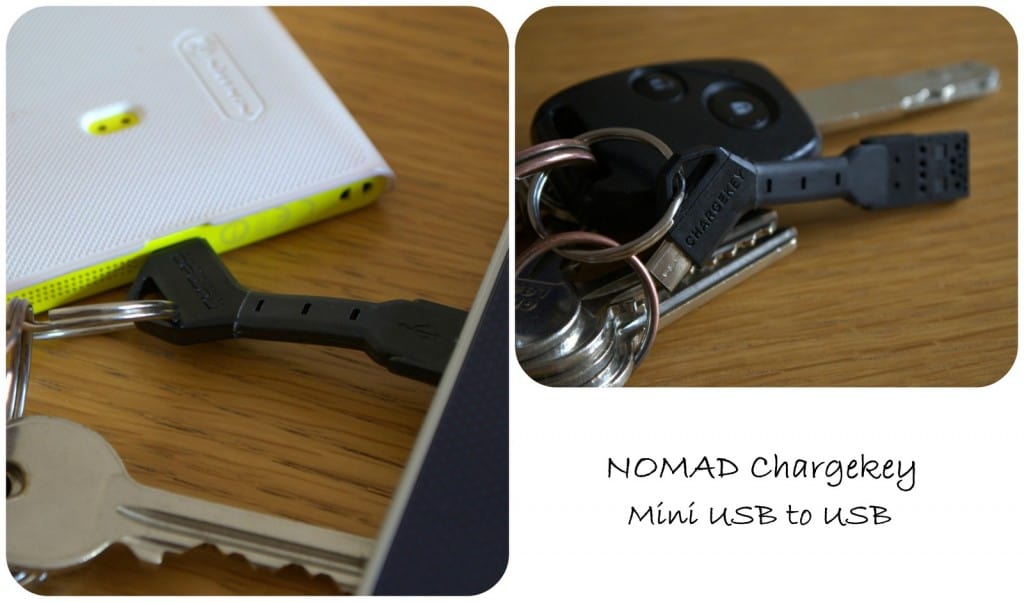 The Chargekey is a key-sized Micro USB to USB cable which is super strong and flexible in the middle with a loop on one end so that it can be attached to your keyring so it's never far away (don't worry it's robust enough to withstand the keys banging against it). If you're lucky enough to have a USB connection in your car then you can charge it up on the move or plug it into a computer. With the Chargekey you can charge/sync your phone from any USB port.
NOMAD, the makers of Chargekey also produce a Chargekey with Lightning cable for iPhone 5/5s/5c and a Chargecard available in both Android and iPhone which will fit neatly in your wallet/purse.
RRP $29 but you can buy 3 and get 1 free so why not club together with friends for a cheaper deal?
DISCLAIMER: I was sent the Nomad Chargekey free of charge for the purpose of this post. All words, images and opinions are my own and may not be copied without my permission.