Myri Personalised Birth Flower Necklace
For me, the most special gifts you can receive are the ones where you can see that thought has gone into them. Where a person has truly captured you. So when I came across Myri, I knew I had found a special company as they believe every woman is unique and deserves to feel special. That's why they created birth flower personalised necklaces, so you can wear jewellery that represents you and your story.
Myri personalised necklaces are made from solid 925 Sterling Silver, and each one is engraved with a birth flower on the front and your secret message on the reverse.
Who is Myri?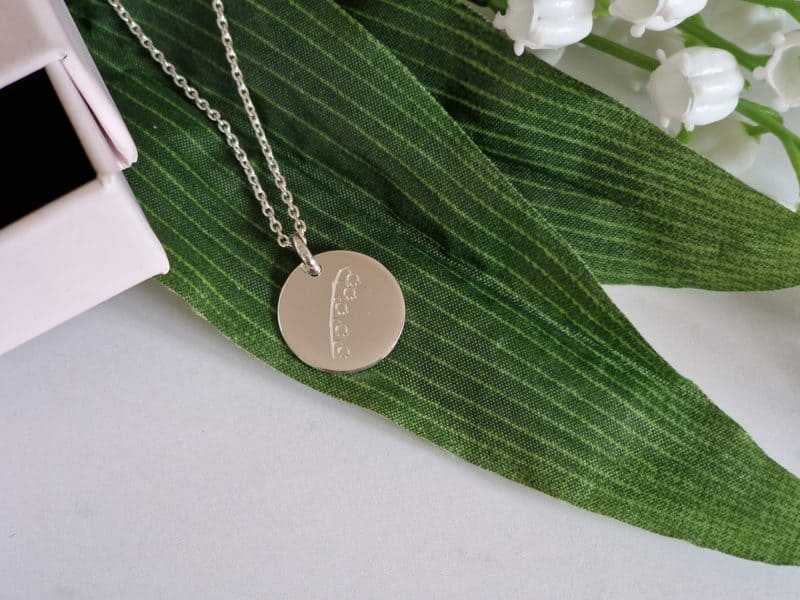 MYRI launched earlier this year in London as a dedication to traditional jewellery. The company had the vision to create jewellery pieces that were genuinely individual and entirely personalised. Each piece from the MYRI collection is made with expert attention using the finest diamond-cutting techniques.
Their Great Great Grandfather founded the Bishton Silversmiths business in 1887, based on the value of craftsmanship and quality. Today, MYRI provides the basis for excellence as in London.
Its name is a homage to two remarkable women: their grandmother Maryte, and their Mum Ryta-Ann. A freelance seamstress and graphic designer, MYRI is grounded in their love of aesthetics and visual design.
Why personalised necklaces are special
Personalised necklaces are special because they reflect the wearer's personality. They can express who the person is or what they love. A personalised necklace can be a beautiful and unique gift for someone special in your life.
When you give a personalised necklace to someone, you are giving them a piece of jewellery that is unique to them. It is a way to show how much you care about them and appreciate them. A personalised necklace is also a great way to show off your style. Personalised necklaces can be made from various materials, including gold, silver, and glass. There are many different ways to personalise a necklace, so you can be sure to find one that suits the person you are giving it to.
How to choose the right necklace for you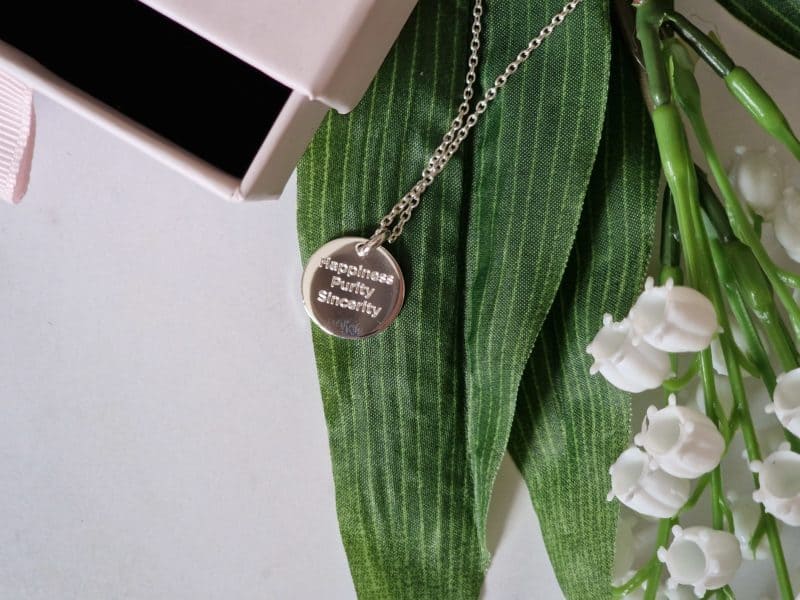 I chose the Myri Birth Flower Lily of the Valley necklace for three reasons; one, because it is the flower of my birth month (May), two because it was my Nanna's favourite flower and three, because it was a flower in my wedding bouquet, so it holds very special meaning to me.
On the reverse side of the necklace, you place a personalised message or words to inspire or hold special meaning, and you can also select the size and font. In short, you can create a piece of jewellery which has been thought of in every possible way.
The Birth Flower pendant measures a total of 15mm in diameter. Two lengths of chain are available – an adjustable 16-18-inch chain and an adjustable 20-22-24-inch chain, both 925 sterling silver.
Other Personalisation Options
If flowers are not your thing, or you're not sure if the recipient holds high value in flowers, other options are also available. You can choose Name Necklaces, Initial Necklaces, Zodiac, Birthstone, Heart and Handwriting. They also have a large range of bracelets too.
All items are available in Silver, Gold and Rose Gold precious metals, so you can truly personalise the special jewellery item.