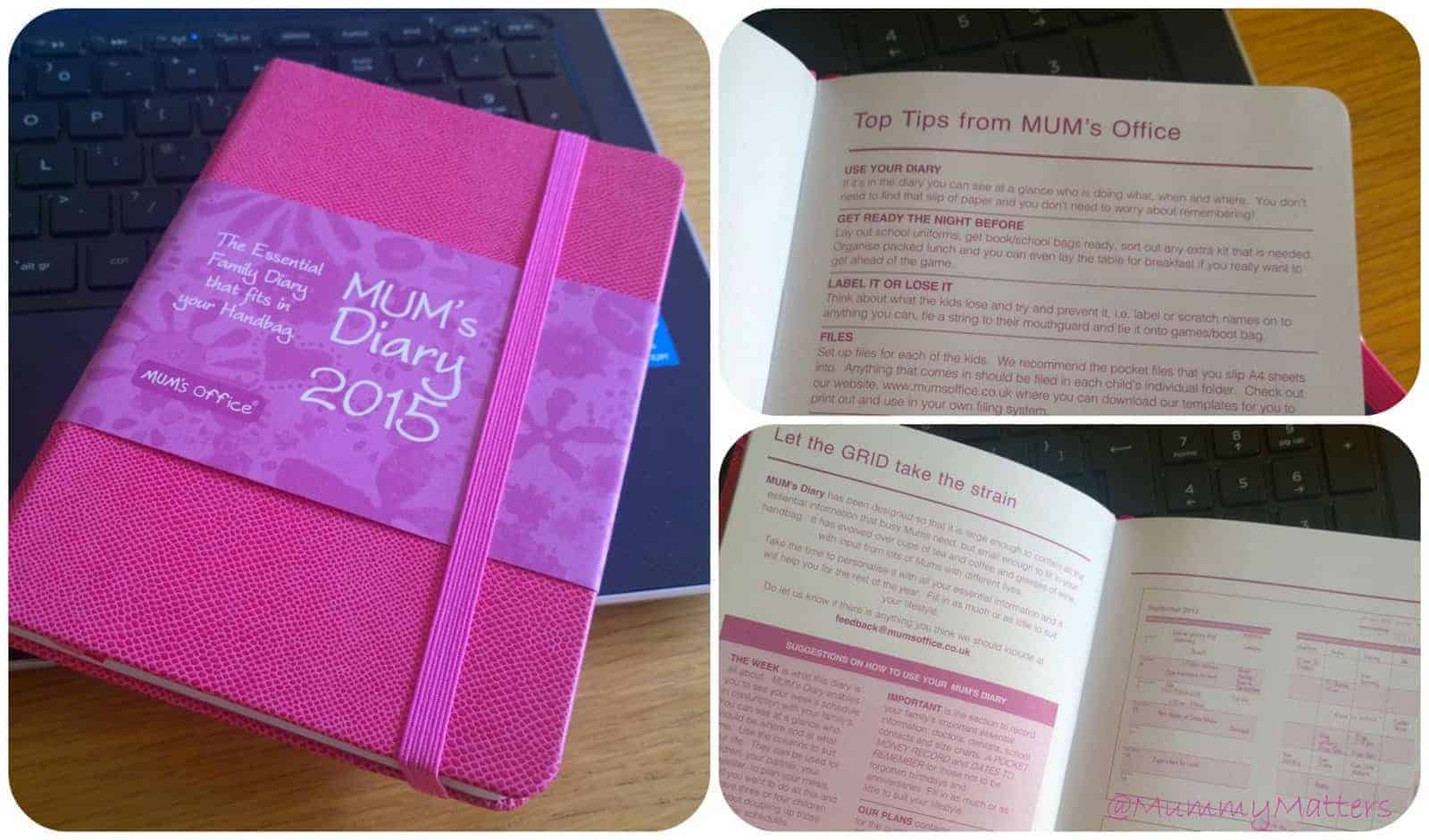 Mum's Diary – for the Mum who is IN CONTROL!!
Ahhh I remember the days that I used to have a clear desk, be on time for appointments (ok maybe not all of them but definitely better than I am now), I would never forget a birthday or special occasion and I was like a walking phone book as I could memorize phone numbers of just about anyone I knew and any business I needed. But when the pregnancy hormones moved in, the organisational hormones moved out and it drives me POTTY! I have tried all kinds of diaries, Family Calendars and the like but I have never found one that does EVERYTHING. By that I mean a Diary that has all that I need in one place but all that is about to change, you see in 2015 I AM going to be a new woman!! Look out Hubby, there's going to be a new Wifey in da house (although she will still look surprisingly like the current one).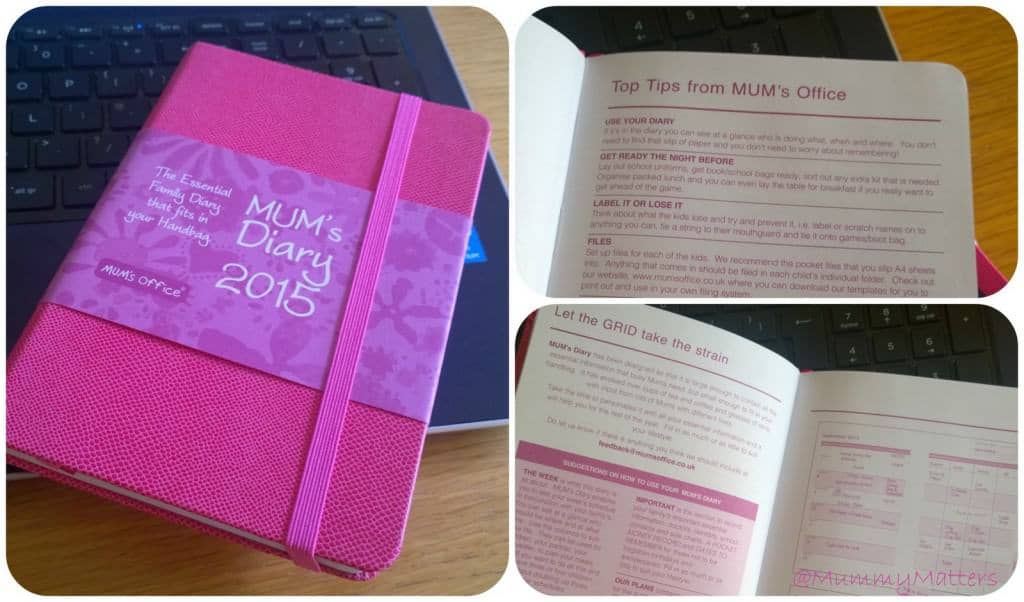 I have allllllways been a bit of a stationery fanatic so imagine my delight when I was put in charge of the Stationery at my previous job, it was like a dream come true. Even though I don't have an 'actual' office now, just the dining table. I STILL have a love of stationery. A couple of weeks ago, a parcel landed on my doormat which actually made me squeak with joy. I am now the very proud owner of a beautiful pink faux snake skin 2015 diary with elasticated closure and a elastic loop on the side to hold my pen/pencil. I NEED a pretty pink one don't I!!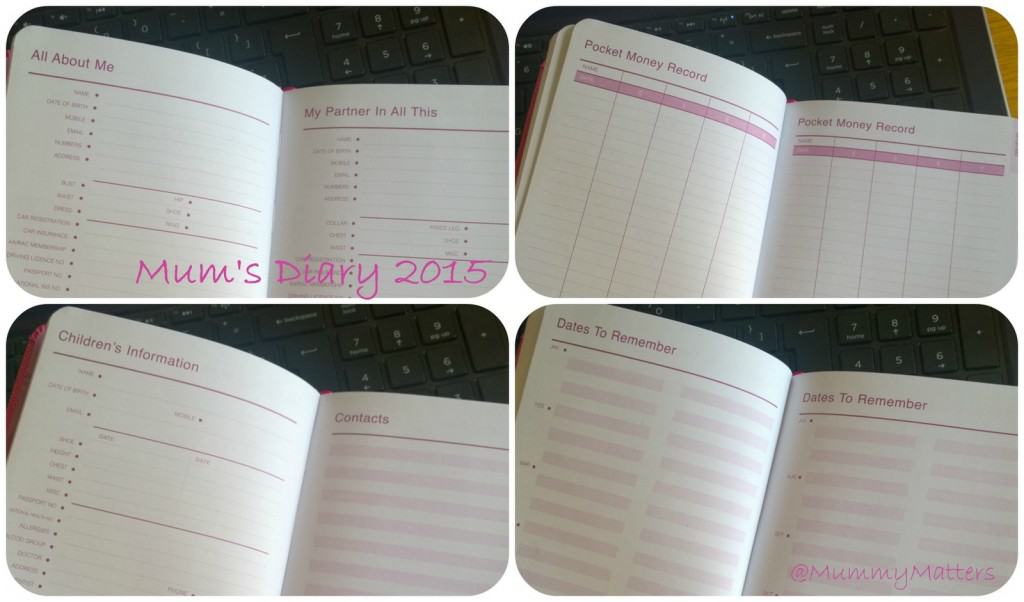 The Mum's Diary is perfect handbag size without being too small to write anything of use in and it's packed with all the prompts that I need to run this diary (and my family) to perfection. Watch out friends and relatives, 2015 could be the year that you actually received your birthday cards and presents in time for your actual birthday.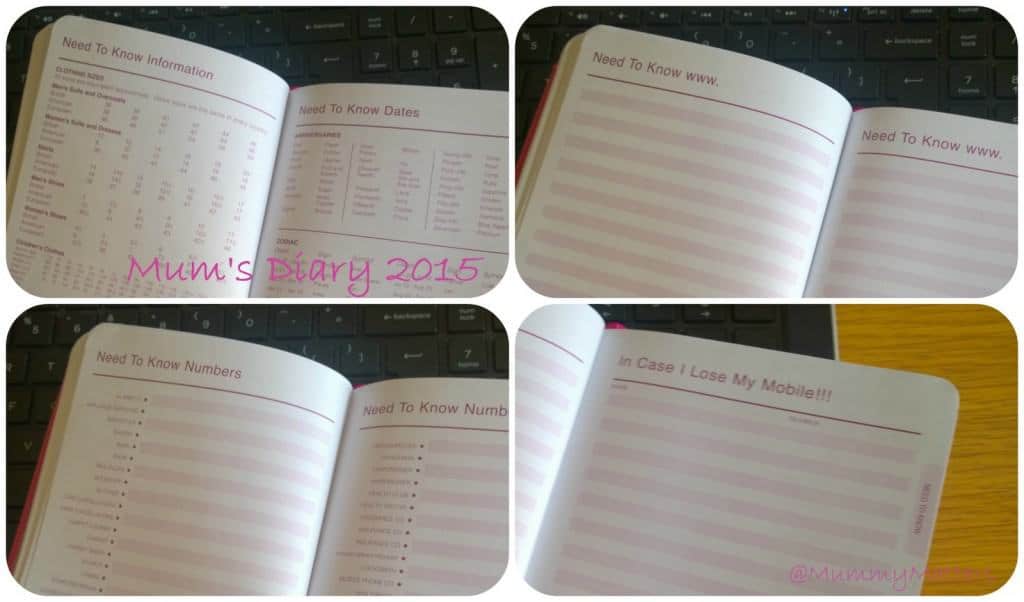 As a family of 6 I held my breath as I looked through the 'Children's information' section as I really didn't expect to find spaces for four children BUT it does so I have enough space to fit all of us in. Even on the weekly diary pages there is a large column which I would use for myself and Jelly Bean at the moment as we rarely go anywhere separately and then another four columns to fit the rest of the family in.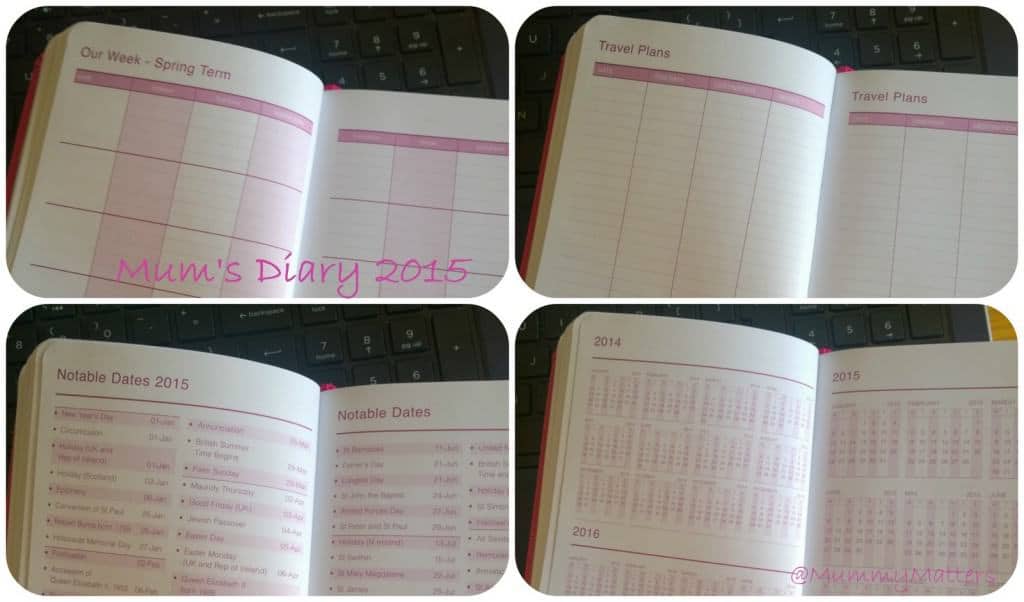 The Mum Diary costs £14.95 and runs from 1st January 2015 to 31st December 2015. It measures 18cm by 12cm with 160 pages. It has a thin harback cover with rounded corners, a gusset pocket on the inside back cover, 2 grosgrain ribbons, an elastic strap to hold it all together and a pen loop.
Sections include:
IMPORTANT pages to record personal information for all members of the family, a Pocket Money Record and Dates To Remember;

NEED TO KNOW pages for information, numbers, www., In Case I Lose My Mobile and !!!;
OUR PLANS containing calendars and planners for the current and following years, pages for Travel Plans;
OUR WEEK to record the regular weekly routine – one for each term; followed by
THE WEEK – a double page spread with our GRID format; and finally
NOTES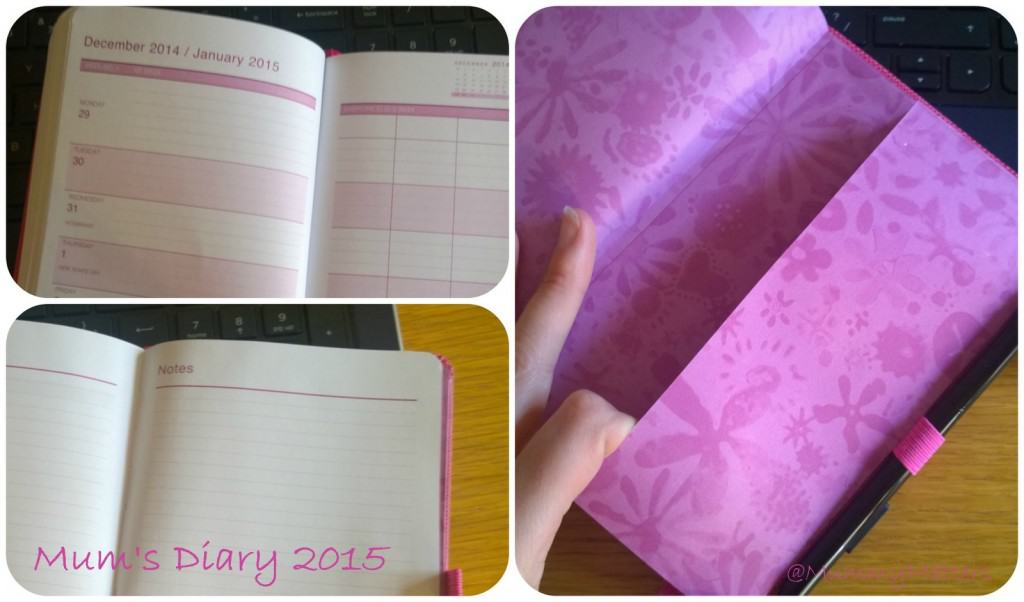 If this is a little on the large side for your handbag then there is the newly launched Mums Mini Diary too and many other product options available too. I would be deligted to receive one of these in my Christmas stocking. There are also Family products and Dad's To Do List which by my Hubby's standards should be a never-ending one! Why not hop over to Mums Office and check them out.