MummyMatters got pampered at Regis!
As a little thank you for this post I was asked if I would like to receive a complimentary haircut and colour at my nearest Regis Salon. Although I do get my hair cut regularly, I can't remember the last time I actually attended my local salon and had my hair coloured but I'm pretty sure it was when Little Bean was still a baby.
I looked through a plethora of hair magazines to make a decision but I knew that it was a waste of time, I have got my heart set on growing my hair long at the moment so I wouldn't be able to do much more than have a trim. Of course a colour was no problem at all so two days before my appointment I attended Regis in Peterborough for a patch test. It is so important to always do a patch test no matter how many times you have had your hair coloured before or how many times you have used a particular colourant.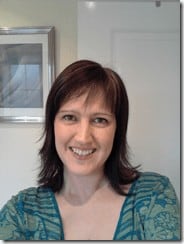 When I arrived for my appointment last week I received a warm welcome and was shown to my seat by Sarah the resident colour expert who asked me to complete a quick consultation form to give them an idea of what I was hoping to achieve during my appointment. This gave Sarah a starting point for ideas and after a chat we decided that she would give me a multi-tonal colour to give my hair depth and shine. Sarah asked if I wanted permanent or semi-permanent colour and I said that I didn't mind, I only coloured my hair to give it more shine so whichever was best for that although I didn't like the regrowth of permanent. What I didn't realise was that semi actually gives your hair 63% more shine and of course there is no regrowth because the colour gradually fades – decision made, this was exactly what I was looking for.
Whilst I was waiting for my colour to take I was offered a complimentary manicure with OPI nail varnish which is offered to all customers who are having their hair coloured which I think is a really nice touch.
Once my colour was finished I was handed over to Katrina the Salon Manager to cut my hair. When I said that I couldn't decide whether to grow my hair long or have it cut off Katrina suggested I didn't have my hair cut off as I would probably end up regretting it and I think she was probably right. But Katrina still managed to give me a more updated look, she moved my parting to the other side (which I have NEVER tried) and gave the ends of my hair a more choppy look to make it look a bit thicker and she cut my fringe into a more sweeping style than straight across.
I spent a little over 2 hours at Regis and had a really enjoyable experience, I found all the staff really friendly and down to earth, I had the best chocolate cappucino I've had in ages and not only did my hair look better when I left but my nails did too and you can't ask for more than that! So thank you Regis in Peterborough, I'll be seeing you again soon!
Everyone loved my hair, my Mum even sent me a text after she had seen me to tell me she thought I looked beautiful! RESULT!