Mike the Knight at Warwick Castle
I first visited Warwick Castle well over ten years ago, I loved it then and three or four visits later I still love it.  Each time I have been I have had a different experience, although all of them are good. 
Warwick Castle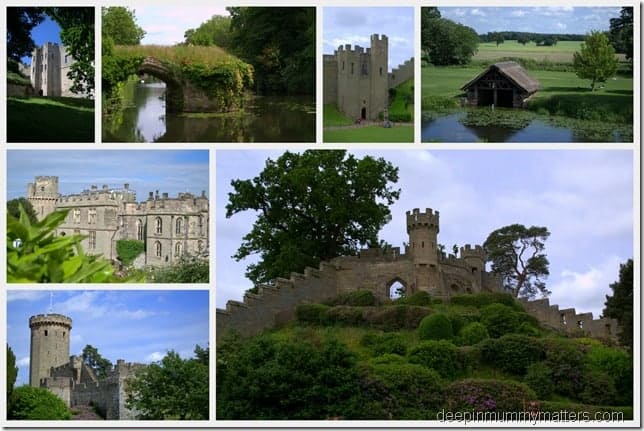 I have been in the Spring on a cool day, in the Winter on a miserable rainy day and I have been twice on scorching hot summers days.
Mike the Knight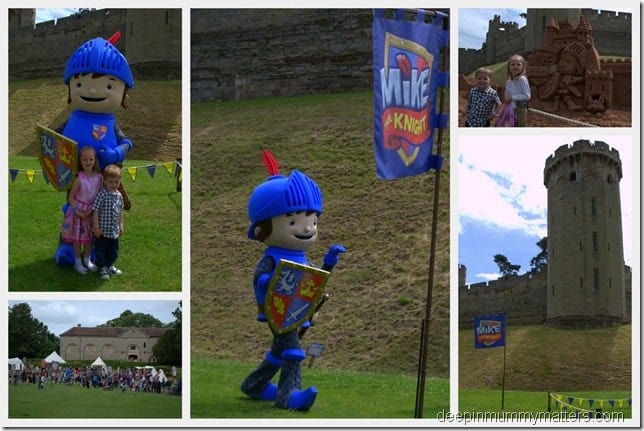 Most recently we visited on a very special weekend when Warwick Castle was celebrating a very special visitor in the form of Mike the Knight.  We arrived at 10 am to find the castle was already bustling with eager visitors of every age. 
Children's Games and Activities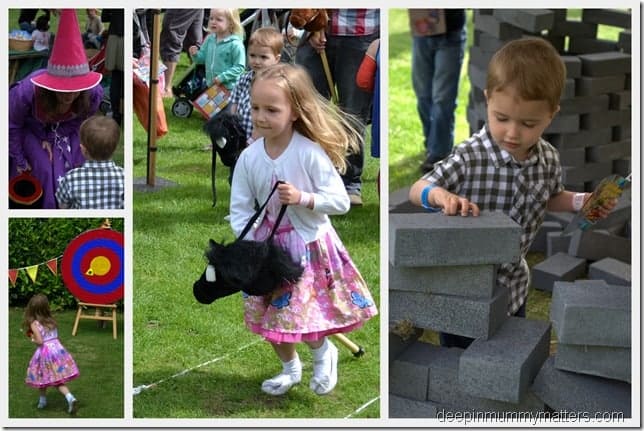 The front lawn was adorned with tents and games set up for the children to fine-tune their knightly skills.  Evie was on hand to teach the children some magic, Mrs Piecrust was there to reward the children with stickers as they completed each task.  They tried their hand at building skills, throwing skills, horse-riding (well sort of!) and art. 
The tiddlers were over the Moon to be able to meet their hero Mike, especially as they had only seen him a few weeks ago at Butlins.  It was like catching up with an old friend.
Dragon Egg Hunt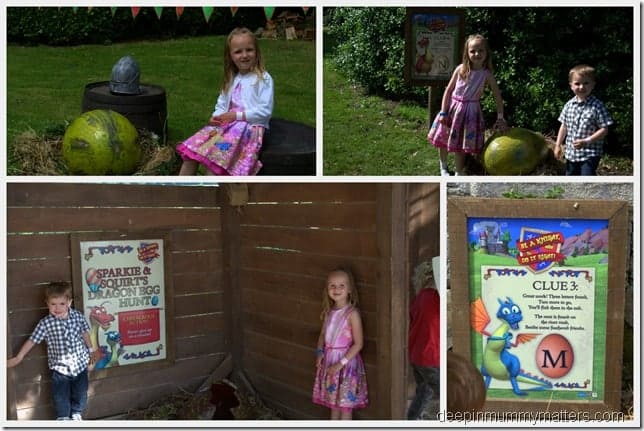 We used our detective skills to find the hidden dragon eggs and then put all the letters together to find the final egg which was broken, which left us wondering . . . Where was the baby dragon?
Interactive Theatre Shows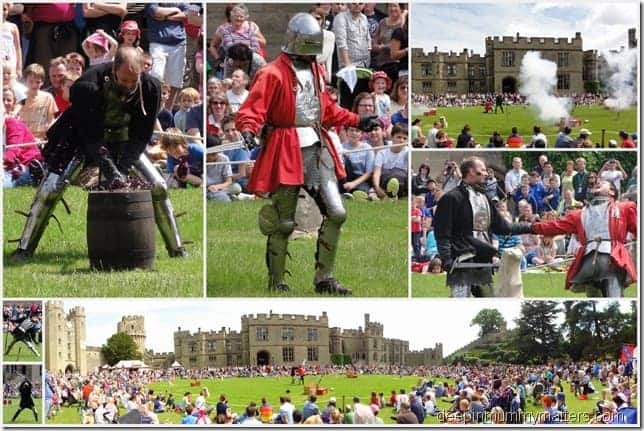 We really enjoyed watching the brave soldiers fighting, they were very entertaining and told us a few secrets of how knights would really have fought.
Birds of Prey Display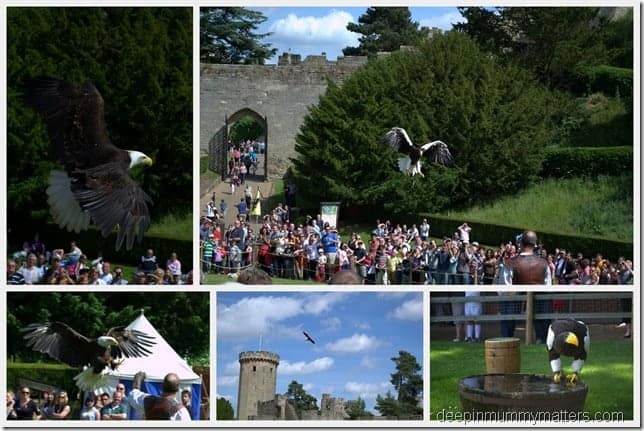 The Birds of Prey display was a real winner for us, the children loved Ernie the Owl who became a little stubborn by the end of his display and refused to come down from his tree.  I was most amused by Stella the Sea Eagle who was HUGE and so funny when coming in to land as she flapped and wobbled her way down.
Firing The Trebuchet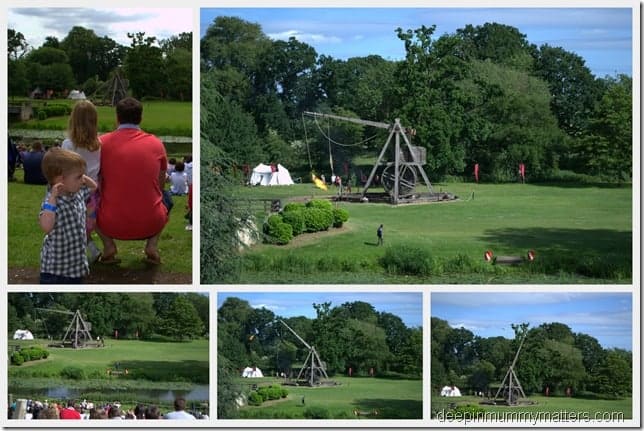 The highlight of the day for all of us though was watching the firing of the Trebuchet which the tiddlers thought was "ginormous".  They especially liked it when it dried the flaming boulders.
Still so much to see . . .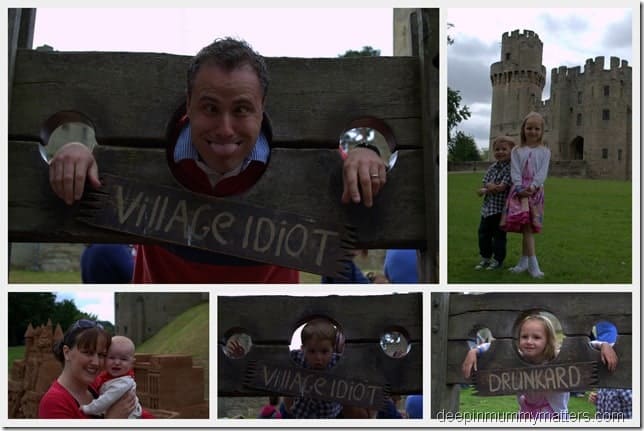 When our day finished around 5 pm we realised that actually there was still so much that we hadn't seen; we hadn't even set foot in the house, the Kingmaker, Merlin: The Dragon Tower, the Gaol or the Dungeons (although they are a little old for the toddlers). 
We had such a fun day out, we won't be leaving it too long before we head back again!!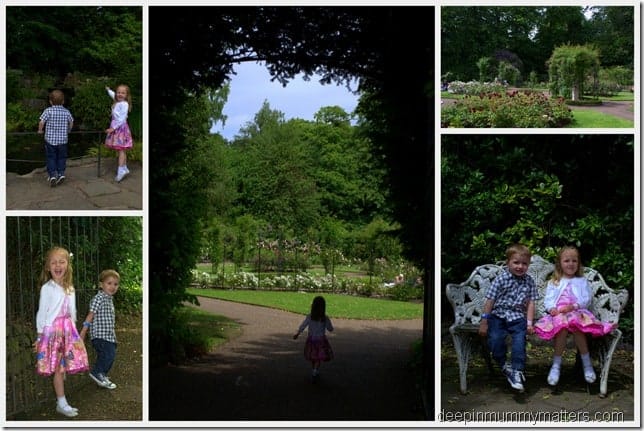 DISCLAIMER: We were given free entry to Warwick Castle and received lunch and a goody bag of Mike the Knight items for the purpose of this post. All words, images and opinions are my own and may not be copied without my permission.