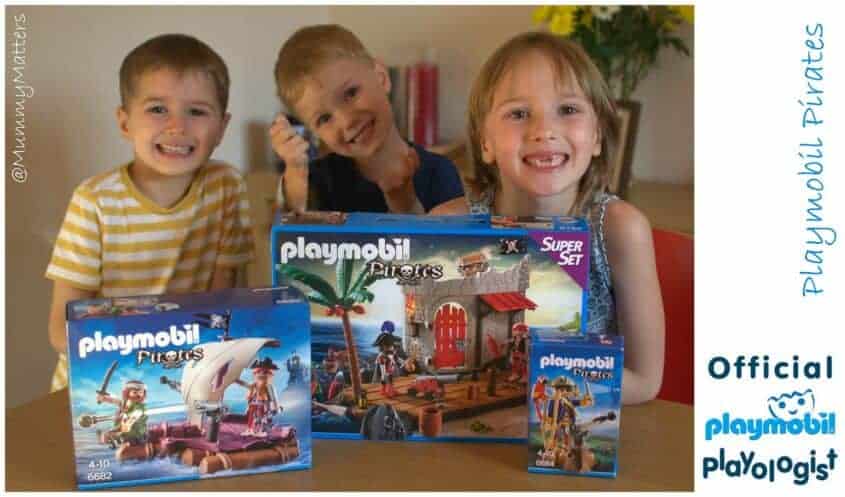 Making the Beans' day with PLAYMOBIL Pirates
The Beans are loving being Playmobil Playologists for the second year running and our second surprise box was a definite winner for all three. We are nearly two weeks on from when they first opened the Playmobil Pirates and it is still being played with daily. He won't appreciate me telling you this but our soon-to-be 15 year old, Curly, was even found playing with it when the younger Beans were in bed over the weekend! He always was a Playmobil fan.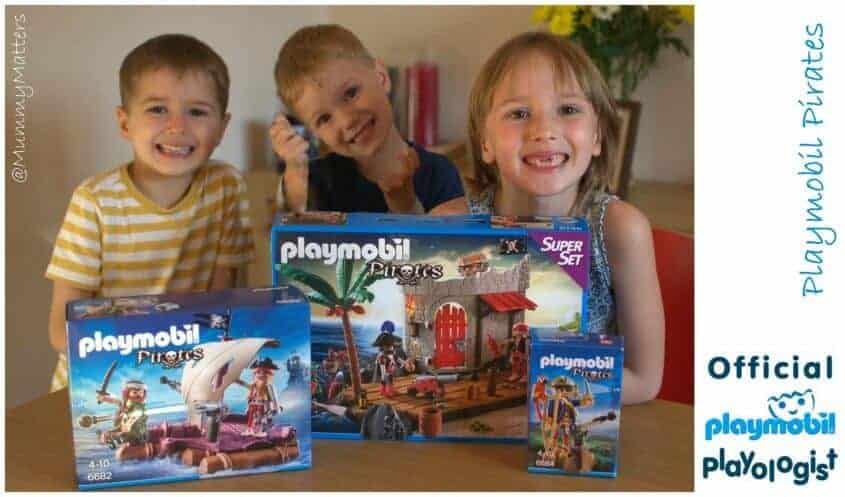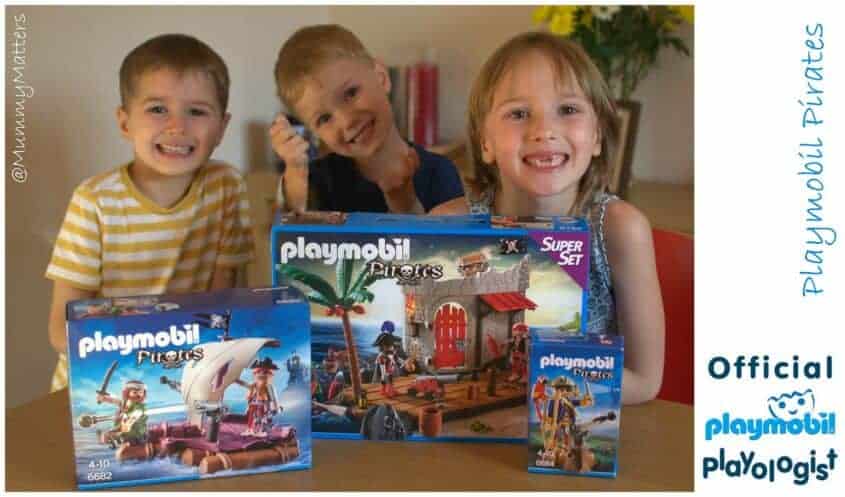 Playmobil, a top manufacturer within preschool know exactly how to make toys which will engage children and encourage their imagination with role play fun. All three boxes that we received go well together and can be mixed and matched with other Playmobil Pirates sets, although the Beans actually chose to use their Playmobil Take Along Castle to enhance their game and had their Pirates charge the castle to steal the Crown Jewels.
Pirate Fort SuperSet
RRP £19.99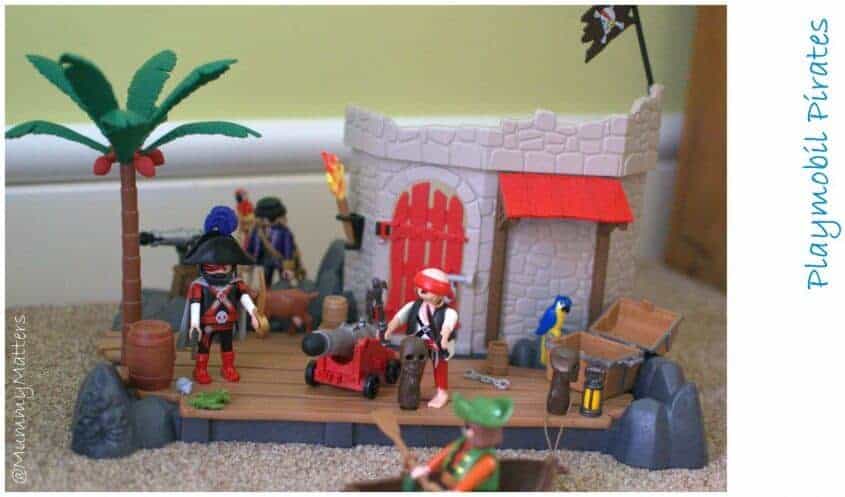 The Playmobil Pirate Fort Superset is a complete secret hideout on a desert island. There is a small jetty for the pirates to launch their row boat and a storage shed with lockable door for their valuables. The set includes three Playmobil pirates and a firing cannon, as well as lots of accessories.
This is an amazing set for the price and comes with so many great little accessories. The Beans all loved the parrot and Little Bean particularly liked the goat. Jelly Bean's favourite part of the set is the firing cannon and the teeny tiny mouse. Beanie Boy has already tested the rowing boat in the bath and confirmed "Mummy it really floats" so that's him happy at bathtime for the foreseeable future. Personally I like the skullhead posts on the jetty. The Beans actually call the storage shed the 'pirate jail' instead and tend to us it to lock up the baddies rather than to store the valuables.
As a parent one thing I have loved about this set is that it can be played from both sides which helps to reduce the need for argument between the Beans. They don't all have to fight to play on the jetty or in their 'jail'.
Playmobil 6682 Pirate Raft
RRP £11.99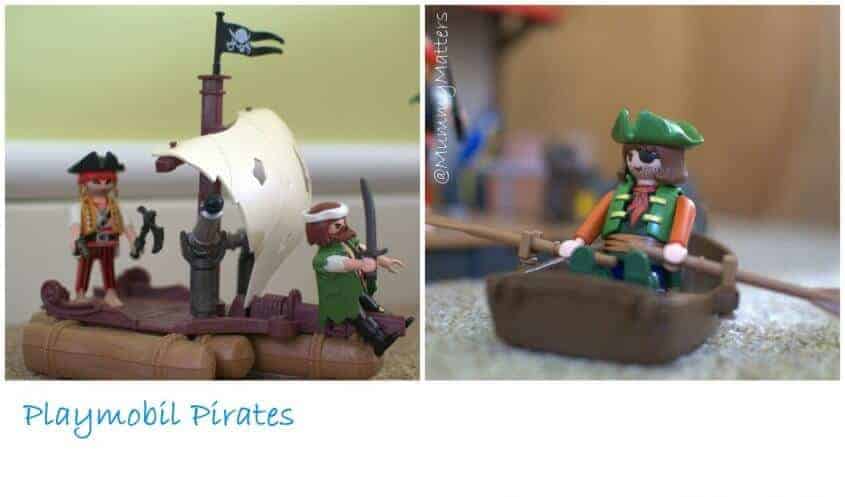 The Playmobil Pirate Raft is the ideal escape for pirates under siege. The raft floats on water and can quietly drift away from any battle to avoid detection. If trouble does find the rafts crew, use the rotating cannons to make good your escape. Can be upgraded with the underwater motor 5159 (sold separately) and includes two Playmobil pirates and accessories.
The raft is a chunky construction with a soft sail and dual cannons. The Beans think the Pirates' earrings are hilarious along with their stubble.
With Christmas just around the corner this would be the perfect price for a Christmas present or even for a school friend's birthday of which there seems to be a neverending run of birthday parties.
Pirate 6684 Pirate Captain
RRP £4.99
The Playmobil Pirate Captain is ready to board the next ship, on his next big adventure. Use the rotating cannon to ward off any potential enemies looking for trouble. Includes one Playmobil figure, parrot, cannon and lots of accessories.
The Beans are fascinated by the Captain with his wooden leg, crutch and parrot. He looks exactly how you would imagine a Pirate to look.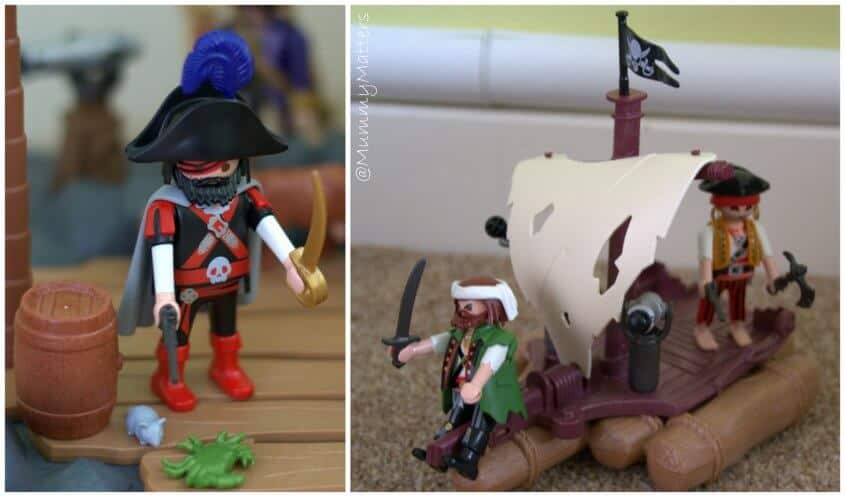 As a general rule, Little Bean and Beanie Boy don't tend to play together often. They have very differing interests but since the Playmobil Pirates have arrived they have played together often and have lots of different dialogues because they all have a shared interest in Pirates and as a parent it's lovely to see that interaction. I shall look forward to many more happy play sessions for them.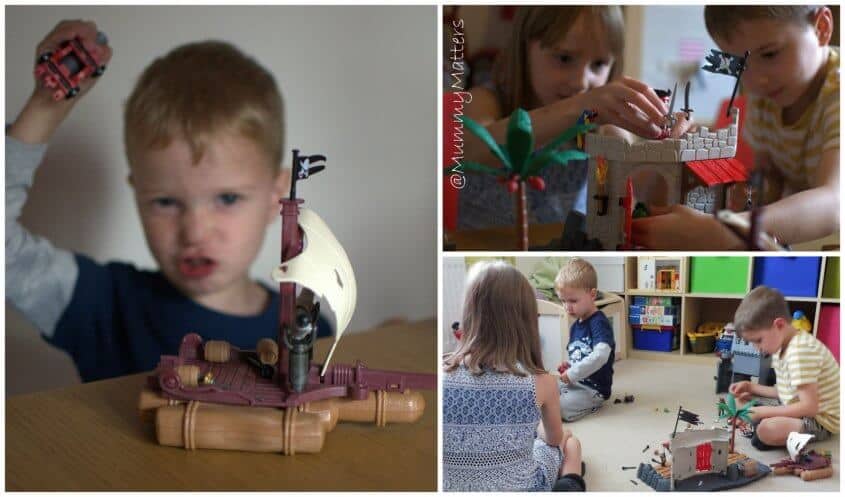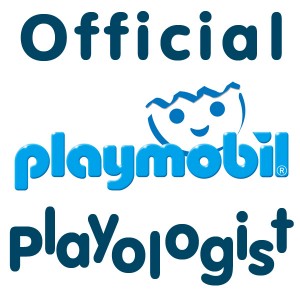 DISCLAIMER: We received the Playmobil Pirates as part of our role on the #PlaymobilPlayologist team. All words, images, video and opinions are my own and may not be copied without my permission. I have not been instructed what to write.