Krakow: Europe's fairytale city
Krakow is one of the most beautiful and picturesque cities in Poland. With a diffuse Gothic and Renaissance element but also plenty of Soviet aesthetics, it looks like a crossroads of centuries, as it balances harmoniously between its past and present. An up-and-coming destination and a secret that now exists in everyone's mind and keeps its authentic character in defiance of the rapid pace of its tourist development throughout the years.
With the most beautiful sights concentrated in its historic centre, cobbled streets, puppet squares and a ubiquitous modern artistic expression, Krakow is not only beautiful but also one of the most economical destinations in Europe to host you and your family members. Apart from its history, architecture and hospitable inhabitants, it is said to have the most bars in relation to its population than any other country in Europe, making it also a top-rated destination to young visitors.
Famous areas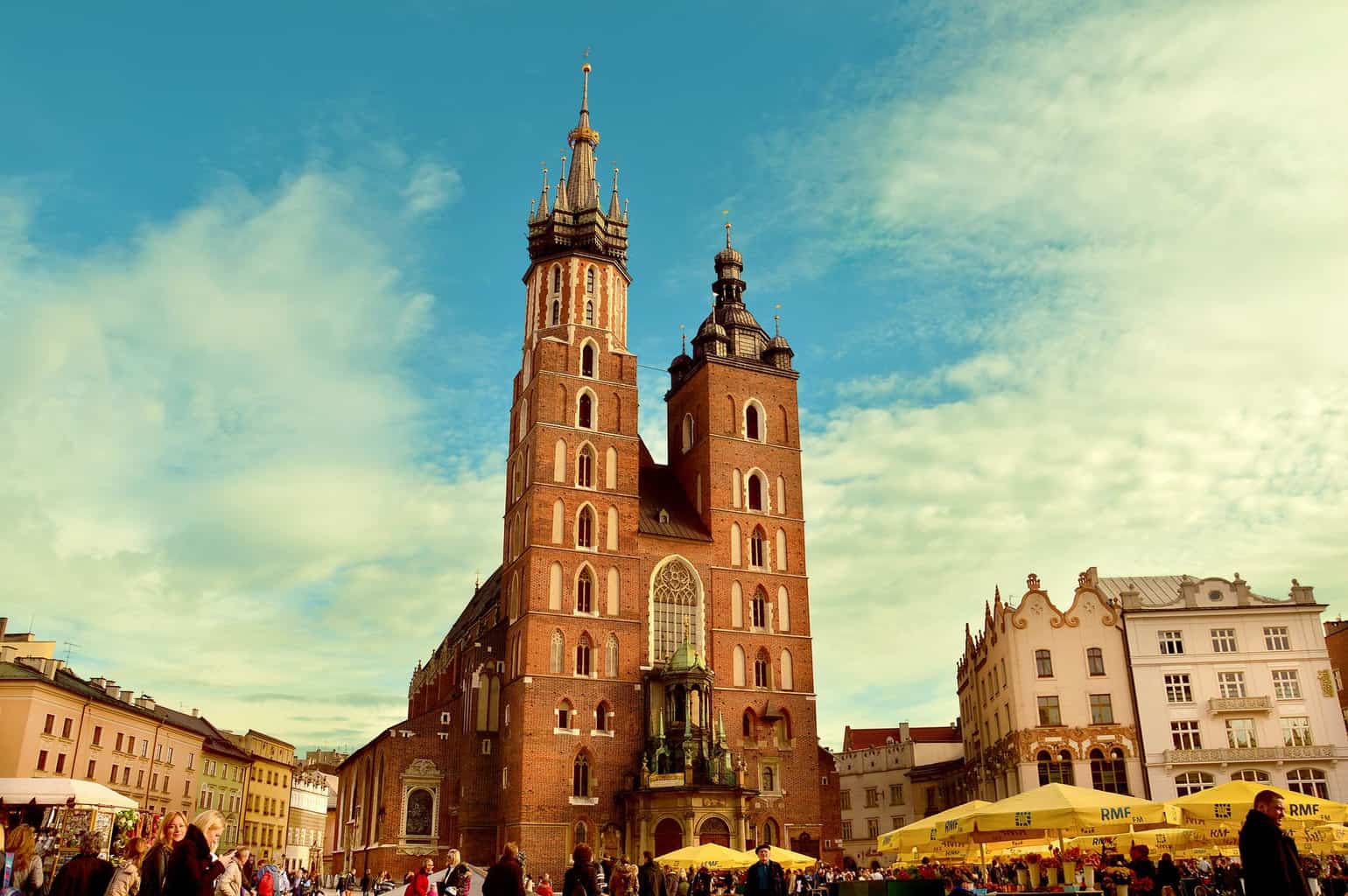 The old town of "Stare Miasto" in Polish, has been designated a UNESCO World Heritage Site and guides us through its medieval alleys to a fairytale filled with castles, dragons, royal streets and imposing Renaissance temples.
In the central square, framed by historic buildings and the unique St. Mary's Basilica, we will see the largest medieval market in Central Europe. In fact, the square literally hides one of the most beautiful museums in Poland, the underground museum Podziemia Rynku, a preserved archaeological site that offers a vivid representation of its history, with structures, heirlooms and exhibits from the Middle Ages.
Following the royal road, we reach the Babel Castle that dominates the mountain of the same name, an imperial castle city with a landmark cathedral, in whose cemetery rests the most significant personalities of the whole country. The historical residence of the kings of Poland is now one of the top art museums, and the myths that surround it will surely enchant young and old.
The city walls, like a guard, are surrounded by Planty; a well-kept park and a natural spot of the city, through which we will be led to the historic Jewish quarter of Kazimierz. The most popular neighbourhood for entertainment, arts, modern culture, and nightlife, it was once one of the Jewish gathering places before being taken to the Auschwitz concentration camp.
Having a car, you will be able to visit the important area of ​​Auschwitz which is only 60 km from the city, allowing you to visit the concentration camp which has now been turned into a museum. The ideal way to explore the city of Krakow and its surroundings is through a vehicle, which will allow you to move comfortably from place to place.
So a solution that addresses the comfort of your transportation is that of the rental car. Arriving at Krakβw Airport, you will be able to rent your vehicle on the spot, which you'll use to drive without any delay to your hotel or your rental residence. Enjoy Travel provides you with a wide variety of rental vehicles, covering all your needs at the most ideal market prices. So don't hesitate for a moment to choose a rental car for your travels.
Food Choices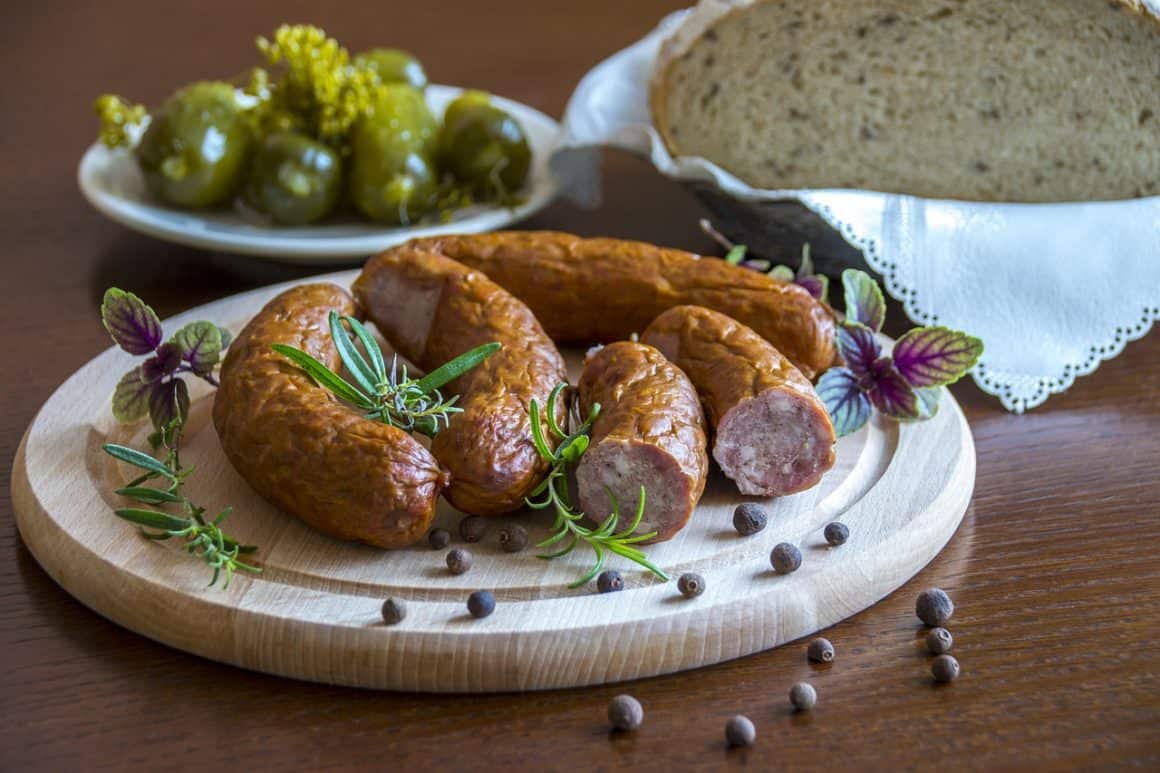 Polish cuisine is world-famous, with a particular emphasis on dishes that help cope with the cold weather, focusing on pickled winter vegetables and of course plenty of meat.
The first thing you should definitely try is the savoury bun obwarzanki, which is mostly consumed by the locals. In fact, Obwarzanki belongs to the list of protected geographical origin from the European Union! For meat lovers, Polish sausages are another exquisite delicacy, with varieties and variations of kielbasa starring on your plate and in sandwiches, and is usually served with pickles and spicy spices.
Traditional pierogi pasta, stuffed with meat or vegetables is also a dish with a local signature, while we can also find them as a dessert stuffed with cherries. One of the many different soup recipes, with Rosól being the most traditional, will become your best "medicine" against the cold temperatures that prevail most months of the year.
When to visit Krakow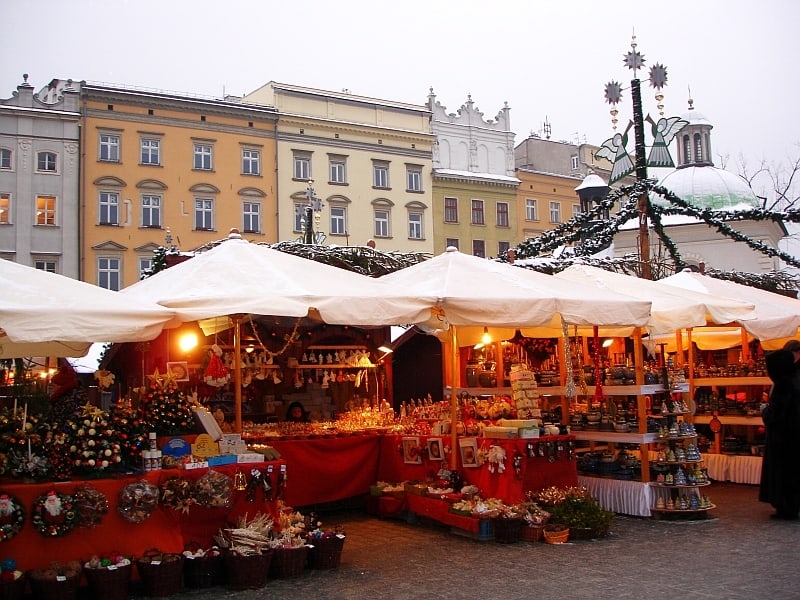 In pre-Covind times, Krakow welcomed most visitors from April to October, but also during Christmas due to the beautiful Christmas market set up in the centre of the old town. Of course, the situation has clearly changed. Still, we hope that things will soon improve to allow you to discover this magical city of Central Europe, with its rich scenery and beautiful images.