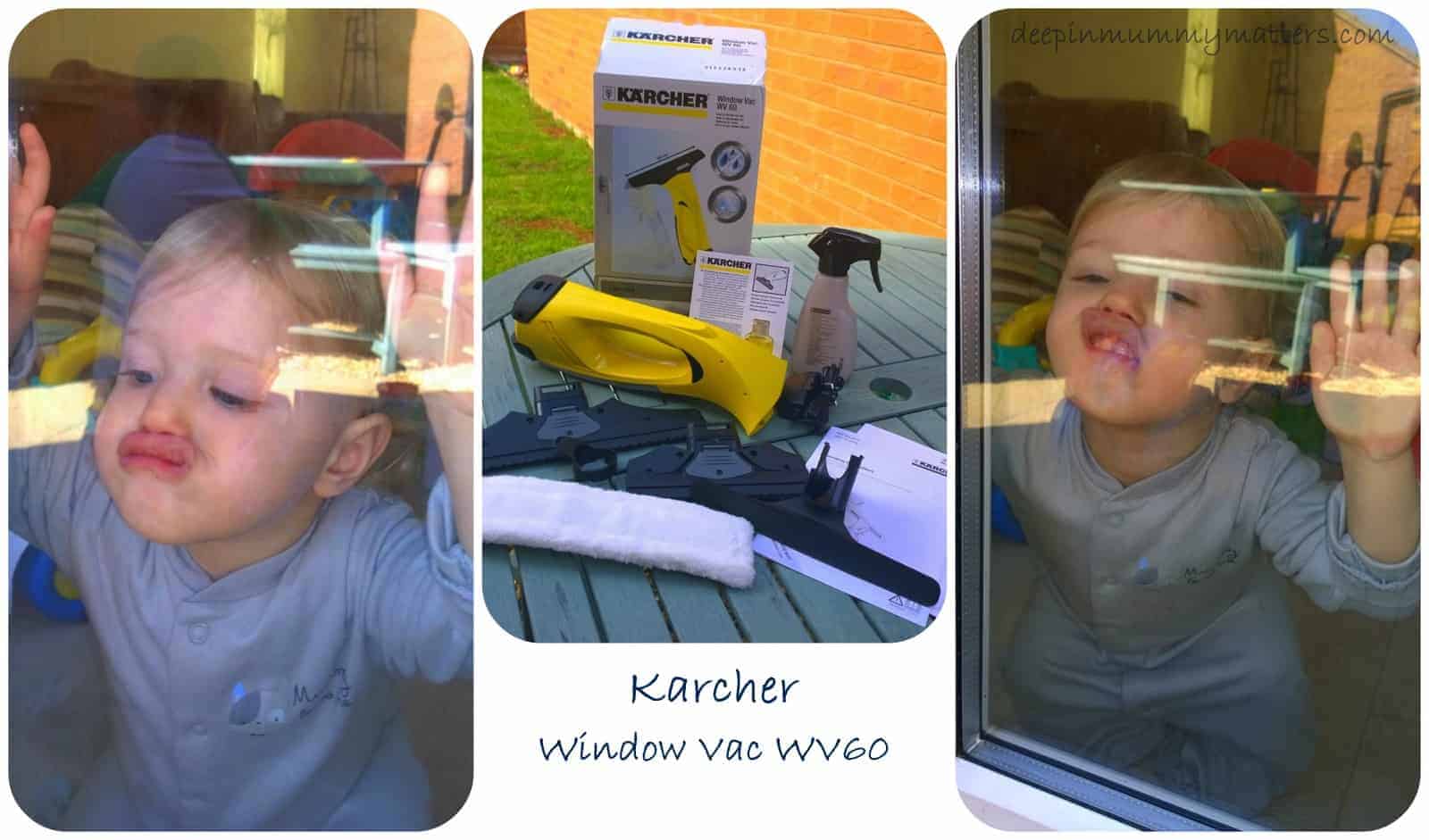 Karcher Window Vac WV60 Review
When you have young children, you can say goodbye to clean windows . . .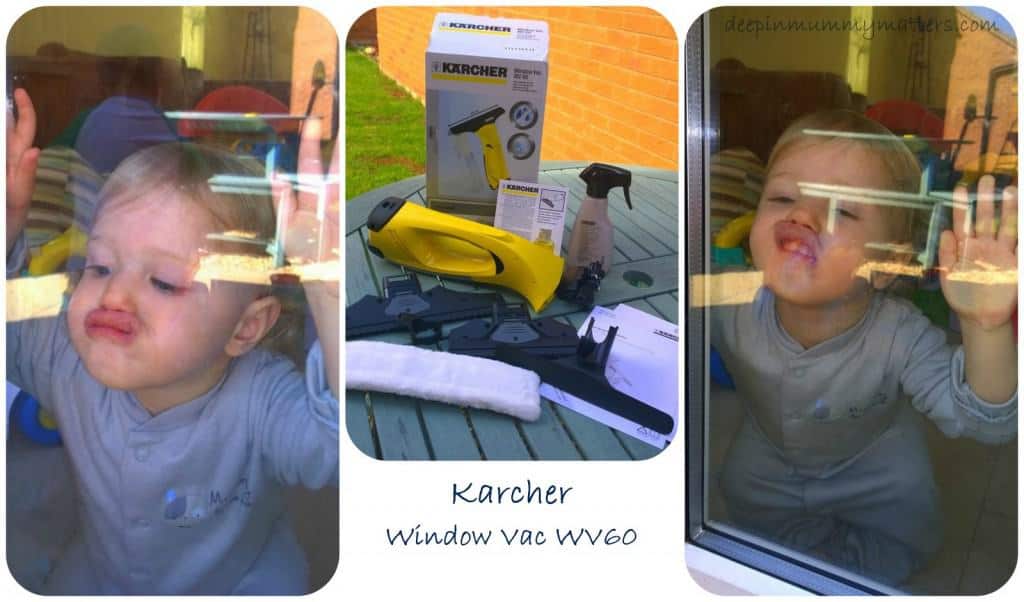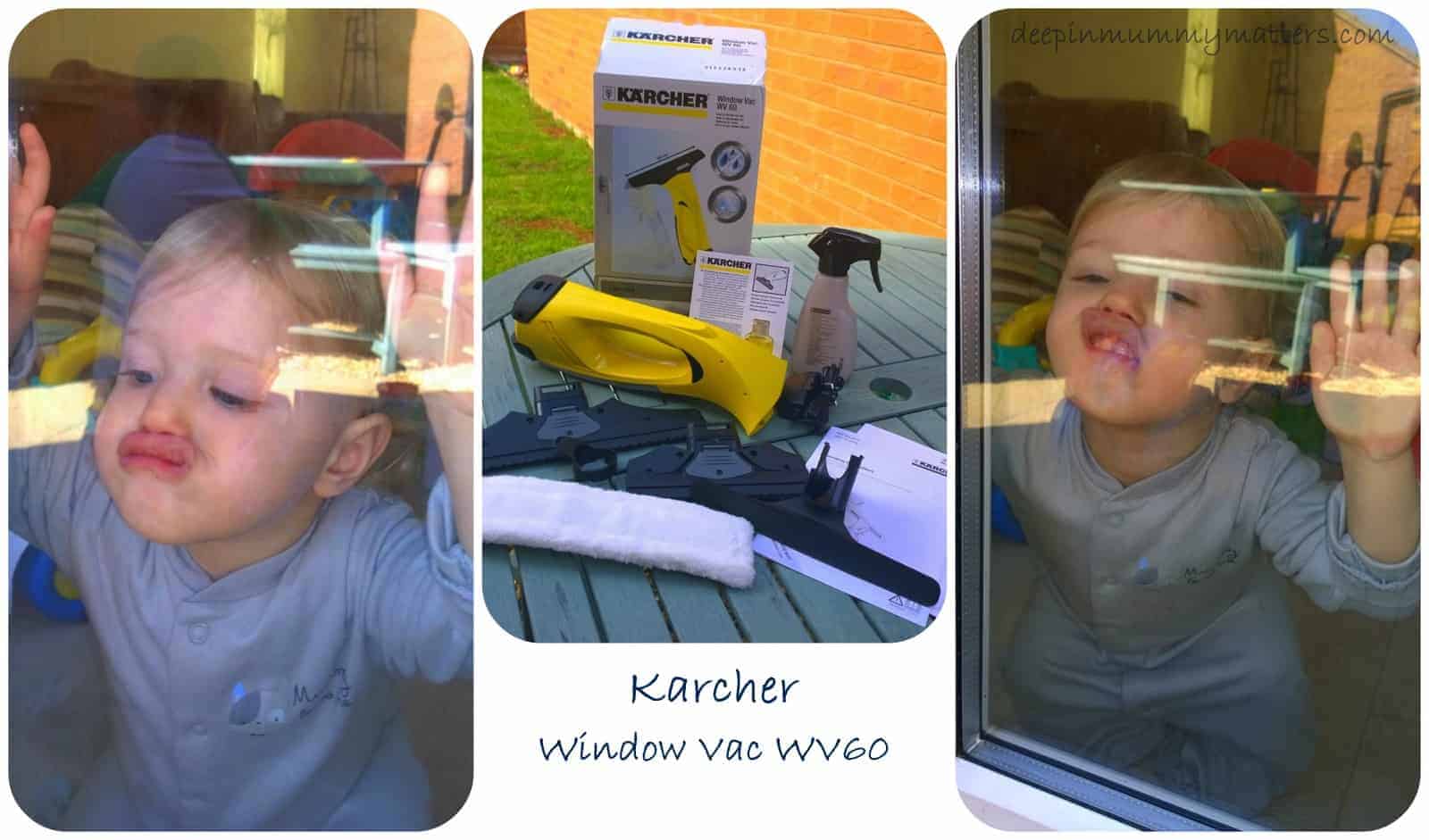 Now we do pay for a window cleaner to come once a month and clean the outside but it always seems pretty futile given that Jelly Bean, Beanie Boy and even Little Bean will be doing the above demonstration to him as he cleans. Up until now I have generally cleaned the inside of my windows with glass cleaner if I'm feeling lazy or my favourite vinegar and newspaper but this can be pretty tiresome and time consuming (plus you end up with black hands).
The

Kärcher

Window Vac gives you an effortless way to clean windows. It can also tackle shower screens, mirrors, spills and allows you to even remove condensation! This product is easy to use and light weight weighing only 700g so it shouldn't tire you out when cleaning. This product is ideal for those who don't have long to spend cleaning, but at the same time it doesn't compromise results! You can check one out in action here.
Before the Karcher Window Vac arrived in my life, I had only heard about it in passing and when I mentioned to a few people that I had been asked to be a Karcher Clean Ambassador, they all came back with one reply "ooh will you get one of those Window Vacs, they look great". I remained slightly pessimistic and thought it sounded like a bit of a gimmic. I couldn't have been more wrong . . .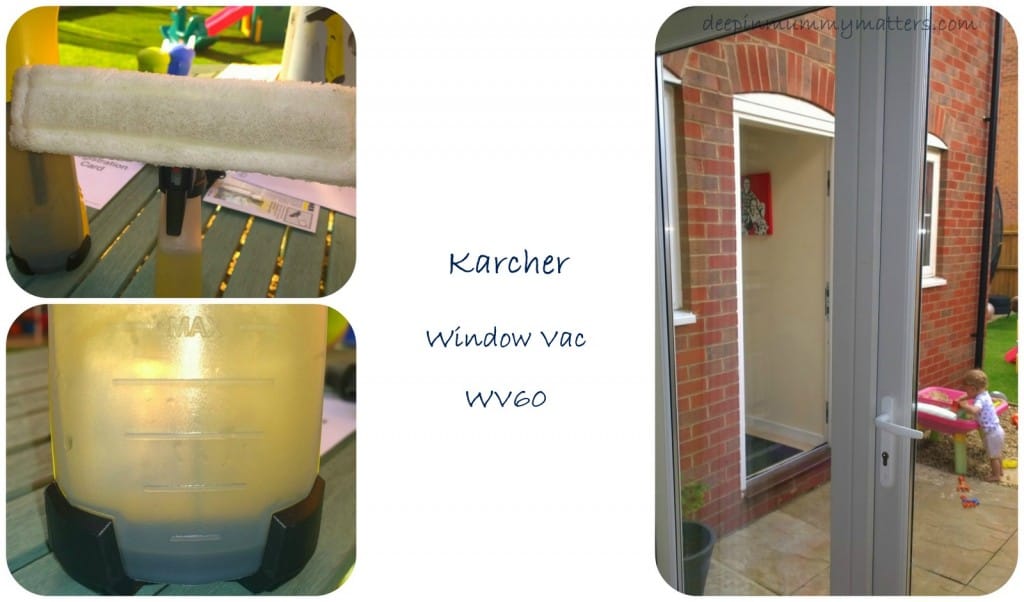 I am rather like a magpie, I love shiny things to be shiny so I do like clean windows and clean glass on my shower screens. When it comes to Hubby, he LOVES gadgets and couldn't wait to put the Window Vac through it's paces and we were both seriously impressed! So impressed in fact that as soon as Hubby had done his bit for the video, I skipped off with the Window Vac in tow and promptly cleaned all of the downstairs windows (inside) until it ran out of charge. I should point out here that was the charge from out of the box, I didn't charge it before first use.
Since then I have cleaned all of the upstairs windows inside and the shower screens in the two bathrooms using the smaller vacuum head since one of my shower screens is a quad-folding door. The window vac now lives in our bathrooms and after showering in the mornings I can vac the screens leaving them clean and streak-free which stops the build-up of limescale too. It is perfect for getting rid of condensation on the bathroom mirror (and no doubt condensation on the windows in winter).
Having a family home with three young children, they give you the opportunity to test products without you even thinking about it. This week when Beanie Boy managed to knock over a cup of milk at the kitchen table, the WV60 came to the rescue as it quickly and effortlessly sucked up the spillage (but I completely forgot to photograph it!).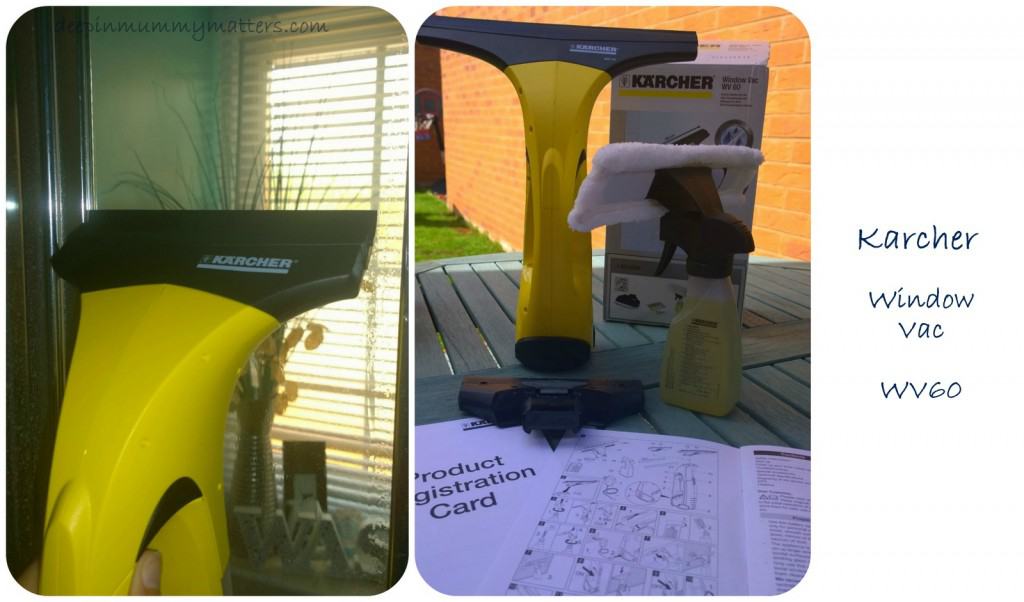 The only struggle that I faced with the Window Vac when cleaning indoors was the width of my windowsills prevented me from drawing the Vac all the way to the bottom of the window, so I adapted my technique to draw it down just over half way and then on the bottom section draw it from one side to the other and I was left with a great finish! I think this could be one of my most favourite gadgets to date. Thank you Karcher!!
There are three models in the range and a host of accessories to choose from, I really think this is a household cleaner that you can't afford to live without.
DISCLAIMER: I was provided with the Karcher Window Vac WV60 above free of charge as part of my role as a Karcher Clean Ambassador. All words, images and opinions are my own and may not be copied without my permission. I have not been instructed what to write.