Essential Items To Take With You When Going To The Park With Your Dog
Spending time with your dog at home is precious, but going to the park with them is another level of joy. Canines love walking and taking a breath of fresh air with their owners. If you're a dog owner, you probably notice how excited your pup becomes when hearing you say "walk" or "park." No matter how large your house is, it is crucial to spend some time at the park with your tail-wagger. However, before you head out, it's necessary to pack the essentials that your dog needs and prepare carefully to enjoy a fun and entertaining day. This is the most important thing in a park visit to keep you and your pet comfortable and happy. That said, let's have a closer look at some dog park essentials.
Water Bowl
On a sunny day at the park, where your hound continues to play and run, it is mandatory to bring water bottles and a water bowl to drink and stay hydrated. It is essential to take a break on hot days and let your pup have a drink. Giving water directly from the bottle is useless, so ensure you bring a travel water bowl for them to drink comfortably without any mess or waste. Moreover, allowing your fido to drink from a public bowl is extremely dangerous as it may contain parasites and bacteria.
Leash
It is mandatory to be able to control your pup in public places, especially at the park. That's why you need the best dog leash for when you're going in or heading out of the park. Usually, parks allow owners to take off leashes, but you still need a leash inside.
If you live in Wales, you probably see many dogs go out of control while playing at the park. Therefore, bringing a leash is important. Bringing a leash is especially necessary when you schedule a family picnic in dog friendly caravan parks Wales to keep children safe, should your pup get too excited. A leash comes in handy when your hound starts to act a bit crazy and wild, and you need it to settle down so you can get it under control.
Treats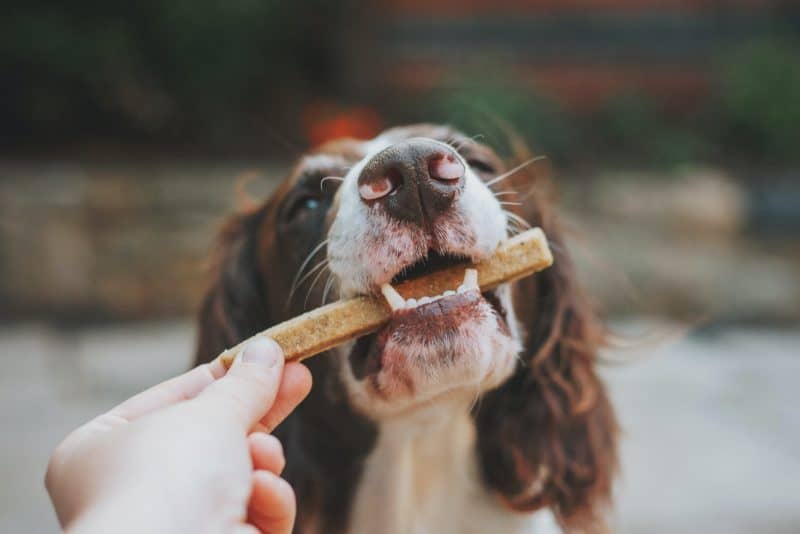 Canines tend to get overly excited in parks, so besides the leash, you need something to keep your pup focused. Giving treats is an excellent way to reward your dog when doing something good. Reward it for paying attention, running to you when you call its name, walking nicely, or sitting quietly.
If you want your pooch to be happy, you must visit the park regularly. It is an excellent chance for your dog to play freely and enjoy the morning breeze. Even if your house has a large backyard, you must accompany your pup to park visits. However, you must prepare ahead all the essentials your dog will need at the park to guarantee an enjoyable day. Remember to bring your pet's favourite toys and some plastic bags to pick up poop. Keep the listed items in mind for your next field trip.