Blogging is more than just a 'job' or a hobby. It's a community and that's something that I really love about it. We do what we can to help each other. During my blogging years I have met Tim Atkinson maybe two to three times but when I've been having a social media breakdown, he has been there to say "I see you" and just those three words can be enough to lift your spirits.
The Glorious Dead
Tim has been a busy bee over recent years writing a book, The Glorious Dad. Something which I know my stepson Curly would love as he has a big interest in war stories so I wanted to give a little back by inviting Tim to share a guest post to tell you all about his book. Over to Tim . . .
When the guns stop firing, Jack starts digging – not trenches now, but graves. 
But for how long will the Great War's secrets stay buried beneath the fields of Flanders?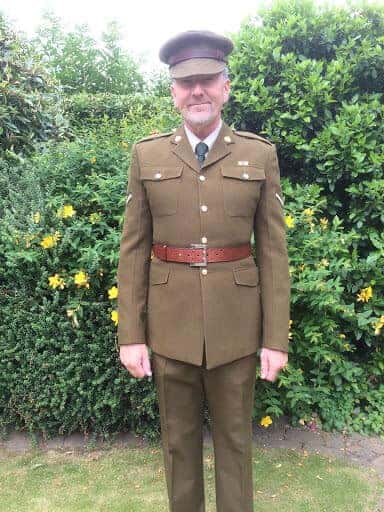 My latest book, The Glorious Dead, is currently being crowdfunded by (award-winning) publisher Unbound. In case you've never heard of it, Unbound was founded in 2010 by authors Dan Kieran, John Mitchinson and Justin Pollard. They realised that traditional publishing had become – for writers and readers alike – a stale and formulaic business-driven venture. 'Put simply,' they said, 'there are lots of potentially great books we're not getting the opportunity to read.'
Tim the Reader
As a reader I can certainly vouch for that. When they first launched I clicked to see what the fuss was about and soon realised there were (potential) books up for grabs that were never going to appear in Waterstones or on Amazon, but which I really wanted to read. The next step – to pledge, to support them in advance – was obvious. And that's how Unbound works. Authors pitch their ideas direct and if readers like what they see, they pledge. It's a bit like buying the book before it's published in (in order to make sure it is).
Tim the Author
But as an author it can be a bumpy old ride, having to market a book before publication. I've never crowdfunded anything before, let alone a novel. The reserved Englishman in me balks at self-publicity. But the advantages – the interaction with readers, attendance at events – are worth it. Would you believe I actually dressed up in WW1 uniform and walked round the Poundbury Food Festival (sweating profusely – it was in August!) handing out cards as my phone played old war songs through a tiny, hidden speaker. I've no idea whether it led to any pledges; I suspect not. But it was great fun. And it certainly led to a whole load of conversations with total strangers about war graves, relatives, old soldiers and sacrifice. It was wonderful. There's no getting away from the fact that crowd funding is hard work. But it can also be immensely rewarding. The engagement with the reading public has largely been a real pleasure (there have been a few exceptions) and the privilege of having conversations about my book before it's written is endlessly stimulating.
About the novel
The Glorious Dead is a novel about the Great War. But it's a a war book with a difference because the action only starts when the guns stop firing. Although it's set on the Great War battlefields, there are no longer any battles (other than those against the mud, mayhem and memories in the immediate aftermath of the conflict). The story follows the work of a small group of men retrieving and burying bodies, clearing the debris but most importantly rebuilding their own lives amid the ruins of the war they've just fought. One, Jack Patterson, suffers from what would now be regarded as post-traumatic stress disorder. But in his case the trauma predates the war and is hidden in his past – only emerging when a visitor to the battlefield cemeteries arrives… in search of Jack's own grave.
Read an extract
You can find out more about the book – and read an extract – on the Unbound website (
https://unbound.co.uk/books/the-glorious-dead
) and I hope you will. I also hope you'll feel sufficiently intrigued to pre-order (or pledge support for) the book. Because with Unbound, it's readers who decide what gets written. And I really need your help to be able to tell the forgotten tale of the Great War's great untold story.
Pin It!