Injuries Can Hurt Your Finances More Than Your Health
When you're injured, you probably think that the most important issue to think about is its impact on your health. Injuries can indeed lead to chronic pain, but you also need to think about financial issues. Yes, an injury can have a crippling impact on your finances, and you have to be prepared for this. You need to make sure that if you are injured, you cut the costs out of it.
Losing Work?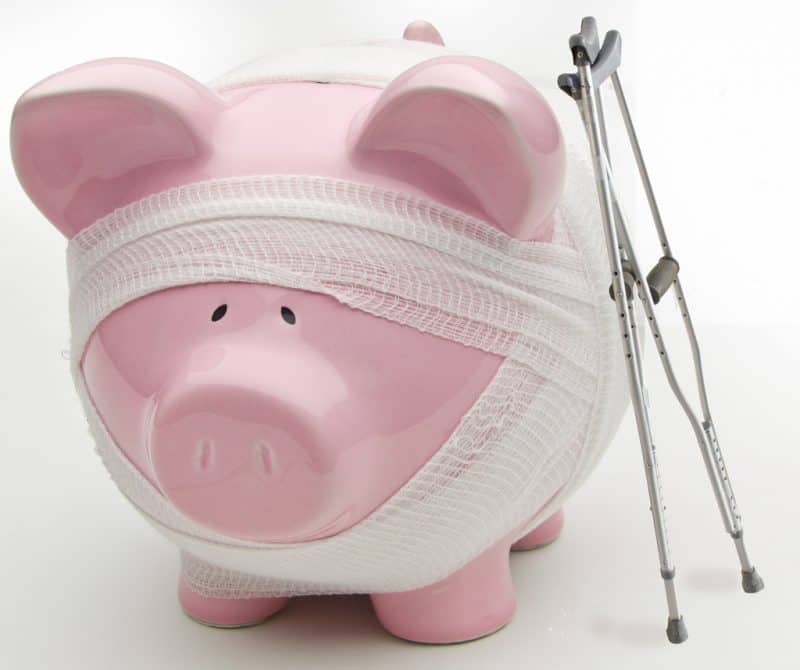 If your injuries are severe enough, you might find yourself off work for an extended period of time. Handling a situation like this, it's important to keep your finances healthy. Hopefully, your employer will provide you with sick pay, but this won't always happen. It depends on your job contract, and you should always look at this before you accept a position in a company. There are plenty of businesses that hire based on paid by project contracts.
Since these employees aren't classed as full-time workers, they don't have to receive benefits like sick leave. This works in the employer's best interest, but it can be troublesome if you are in this position and do experience an injury. Suddenly, you won't be able to make money to provide for your family.
If you are on a contract like this, you might want to speak to your boss. While it's unlikely that you'll receive full coverage while you're off work, you should be granted some form of compensation to help you get by.
Do be aware that while an employer can avoid paying you sick leave, they can not fire you due to an injury. If this happens, you should speak to a lawyer immediately. If this happens, you should speak to your lawyer immediately and file a workplace injury lawsuit.
Cutting Legal Claim Costs
Perhaps, the injuries in question have left you in chronic pain. Or, maybe, it's going to put you off work for months. In cases like this, it's important to claim damages and make sure you get the money that you are owed. The problem here is that legal costs can be problematic. Are you eligible for no win no fee?
You'll have to investigate this yourself because it tends to work on a case by case basis. However, if you are, it won't cost you anything to claim if you don't win. And, if you do, you'll always have the money to pay your legal fees. The other option would be to look for a lawyer that will cover the case pro bono.
Other Expenses
Injuries can mean other expenses too. It might have left you temporarily unable to walk. If that's the case, you won't be able to drive or get to places like the shop. Of course, your partner should be able to pitch in more around the house, but if not, you will have to hire additional services. For instance, you might have to use taxis, so it's worth fitting costs like this into your budget until you recover.
Don't forget a lot of people do end up with severe financial issues after a serious injury, so it is best to be prepared. Take this advice, and you should be able to avoid costly problems.