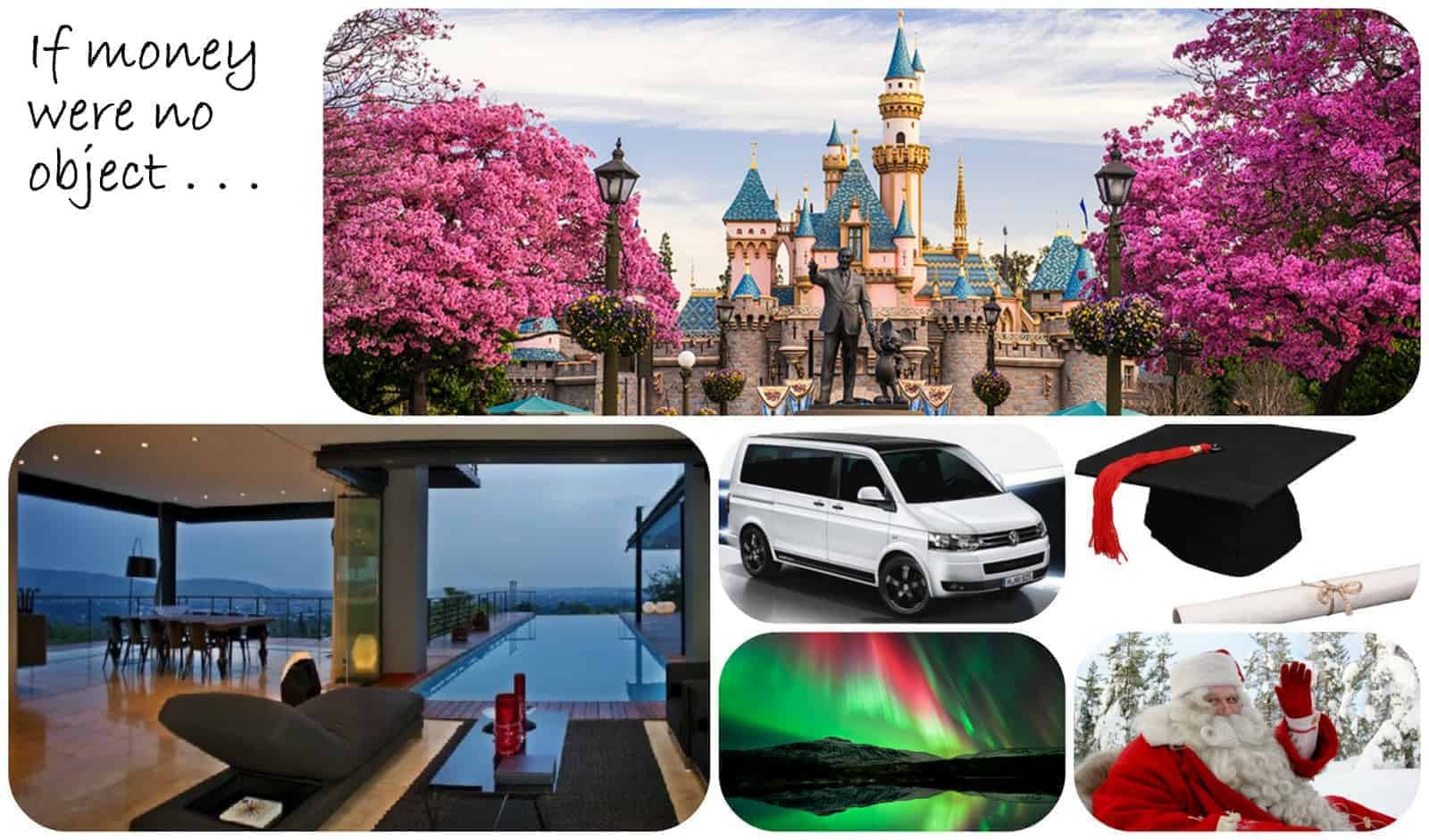 If money were no object . . . .
Do you ever think about what you would do if money were no object? Ever since I started playing the lottery I have often heard people say how they would be happy to win just a few thousand pounds but I used to look at things differently. I always hoped that if I were to win the lottery I would have a big enough win that I would be able to help out my loved ones. I figured that the chances of two members of the same family winning the lottery would be pretty slim so I would love to be able to buy houses/cars and anything else for my loved ones that would make their lives easier.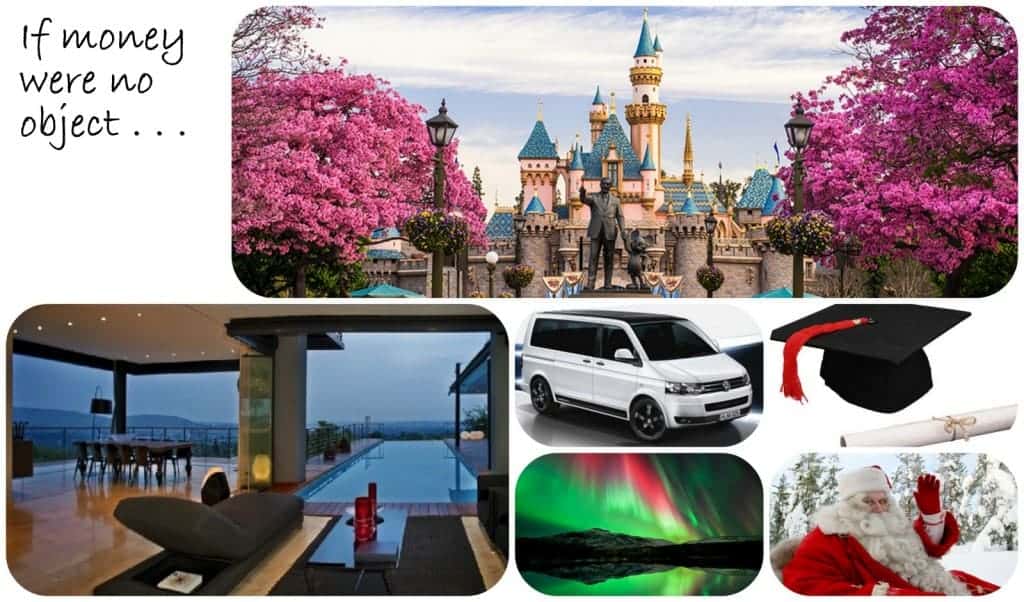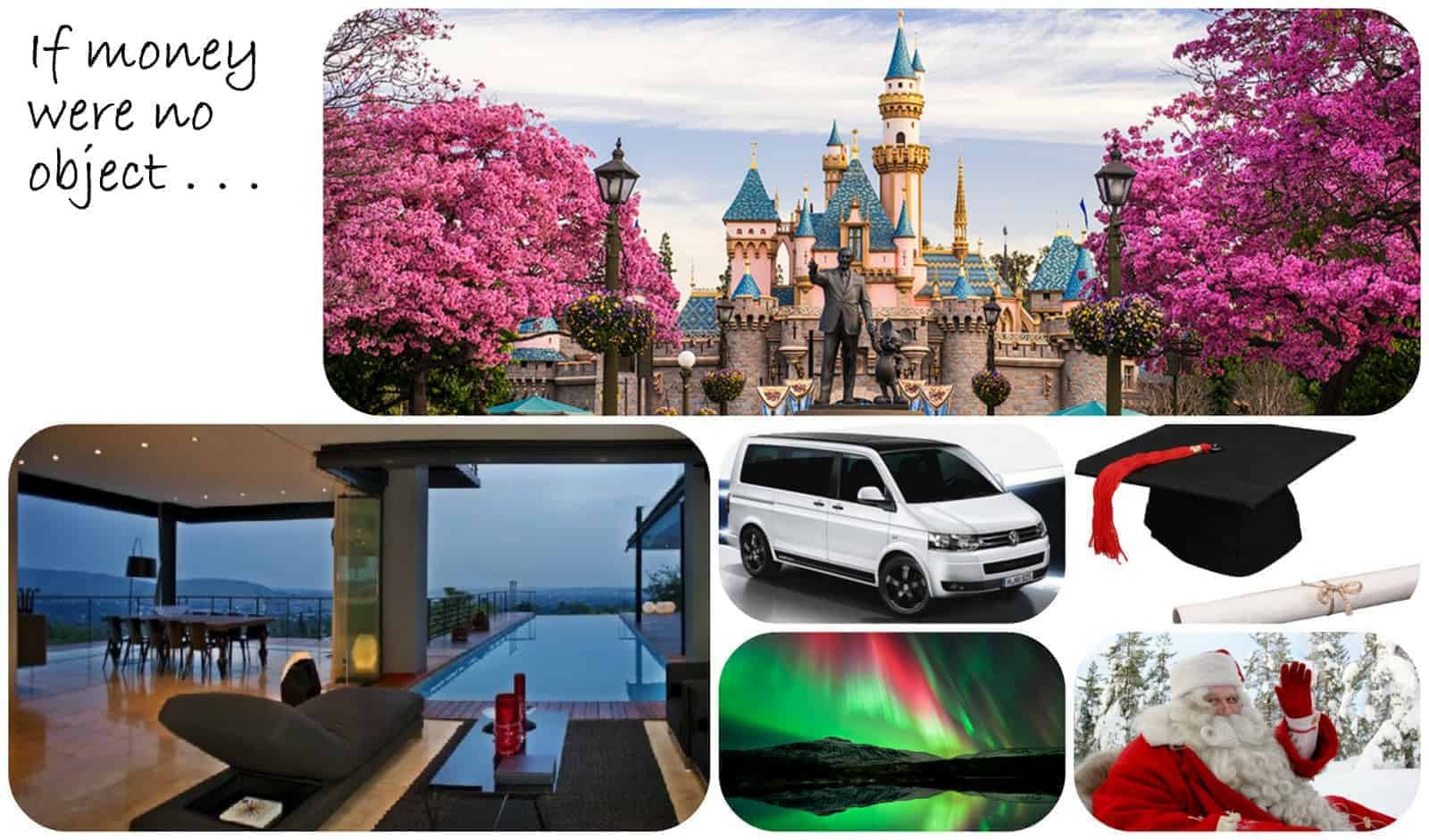 If money were no object we would buy the house of our dreams or maybe even build the house of our dreams. A house big enough to give each of the Beans their own room (of equal size), to have an office and a large garden for us to enjoy the outdoors together.
If money were no object we would make sure that our Beans' futures were secured, that they could each go to university if they so wished without the worry of a student loan hanging over their heads.
If money were no object we would take the Beans to Disneyland and watch in wonder as their faces light up in the magical kingdom. It would be the holiday of a lifetime for them and would make family memories to be treasured.
If money were no object we would visit the Northern Lights and take the Beans to meet Santa Claus. Whilst the Beans are still young and believe in Santa it is our dream to take them to see 'the big man' and it has always been my dream to see the Northern Lights too.
If money were no object we would buy a VW Caravelle as our family car. Hubby and I worked for VW and loved driving the vans, we both have a passion for VW Camper Vans (the originals) but they wouldn't be ideal for us and the Beans. The VW Caravelle provides space for all of us as well as plenty of load space too, plus they look seriously cool!
If money were no object we would start our own business. It's something we have always dreamed of and one day we will make it a reality. To be able to set our own hours, to live by our own rules and to feel proud of what we can achieve because Hubby and I make a great team.
We can all have our dreams but they won't become a reality without a little extra effort on our part. As the saying goes 'you've got to be in it to win it'. You can now play the lottery online which means you don't even have to leave the house to be in with a chance of making those dreams come true. What would you do if money were no object?
Featured Post