How to Sleep on the Boat & Feel Energized Overnight
One benefit of boating that you may not have considered is "opportunity," which is near the top of any list of benefits. Sure, your boat can transport you everywhere you want to go. It can do whatever you want, but most of us take our boats out for a day of fun and then park them on a quality drive up boat dock before dark. What if you decided to take a day off and not come home every now and then?
Make this your first sleepover this season. With the passing of the light, everything changes. We are talking about the sights, the sounds, and the emotions. Even if you're only a few miles from home, staying the night offers an instant sense of adventure.
If done correctly, sleeping on your boat is a pleasant, delightful, and relaxing way to spend an evening. Use these suggestions to sleep on a boat overnight to have a comfortable and safe night's sleep with a powerful morning. This is the most effective technique to boost your energy plus pleasure, and make the most of your boat!
1. Find a Cosy Cove
It's all about the location when it comes to overnight boating. You should seek out a secluded, safe location with calm waves. In your boat, a cove or inlet is a great place to sleep. Avoid any high-traffic places or areas that will be battered by strong winds.
To select the perfect spot, conduct some study and use maps to choose a suitable area. You might even want to go out and scout the area yourself.
2. Anchor Properly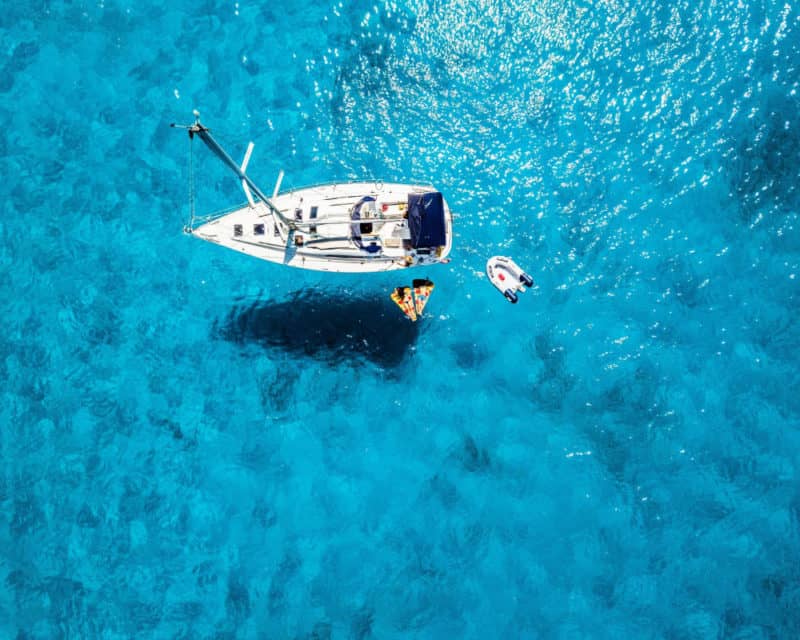 You don't want to be up at night thinking about your anchors. Will they be able to stay at the bottom? Will one-sided slack cause drift into neighbouring rocks? Are the knots properly tied? All of these concerns can be avoided (or at least lessened) by correctly anchoring.
Use the appropriate anchors for the type of bottom (dirt, rock, or sand, for example). Also, make sure the anchors have enough line to sit at an angle. Anchor lines should not be run straight up since they will not hold as well. Finally, keep a safe distance between yourself and other boats. Also look for docks, shallow reefs, and other potential hazards when anchoring.
3. Prepare Your Food in Advance
You probably don't want to spend an entire evening making supper while on the boat. Instead, prepare your meals ahead of time. In this way, you can relax and enjoy the night instead of wasting time cooking onboard.
4. Take it as a Camping Trip & Plan Accordingly
Overall, consider sleeping on your yacht as a camping trip and plan accordingly. You'll need the correct gear, accessories, clothing, food, etc. if you're going camping. If your plan is to sleep on your private cruise that might be bigger and demands better maintenance, don't forget to check for adequate helping machinery.
You can search for quality industrial robots for sale that are meant to perform mechanical work on the big cruises as well. This will ensure any mechanical issue on the boat will not ruin your memorable sleep. Enjoyable camping necessitates preparation; keep this in mind as you plan your boat excursion.
5. Pack for Cool Overnight Temperatures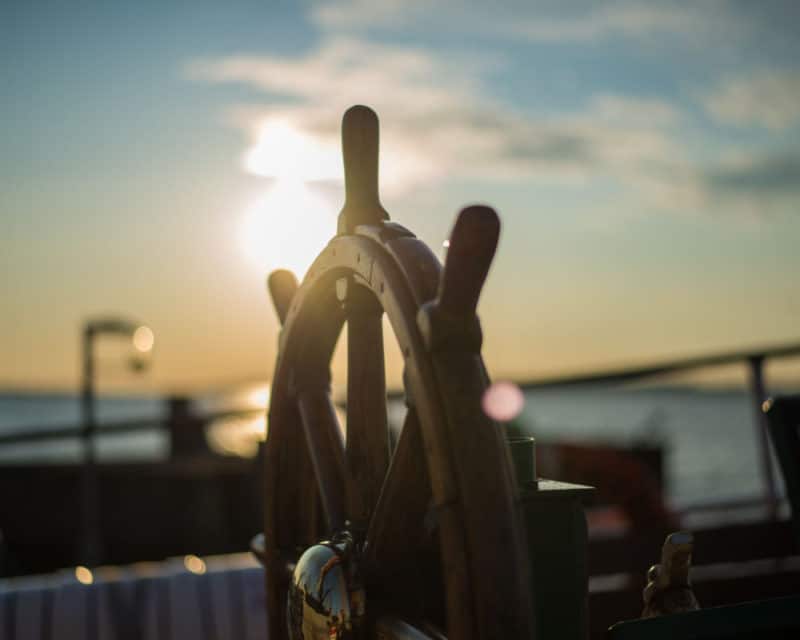 Even if you're sailing off the Florida Keys, the temperature might be cool or even chilly at night. Pack plenty of warm clothing, such as blankets and sweatshirts. It will keep you and your passengers warm once the sunsets.
6. Emphasize Safe Alcohol Consumption
We all want to have a good time on the lake. For this, you must ensure that everyone is drinking responsibly, particularly at night. You don't have to restrict alcohol on your boat (though you can if you want). But make sure that everyone drinks responsibly and stays safe throughout the evening.
7. Remember the Wildlife
You're on a fishing boat, but the sea does not hold all wildlife. You'll also come across some flying and crawling insects if you sleep on a fishing boat. Consider your overnight fishing trip in the same way as you would a camping trip.
To put it another way, be ready for pests, especially in hotter areas. Bring bug spray, preferably with DEET. Consider investing in a mosquito net for your sleeping area, as well as a Thermacell or perhaps a bug zapper.
8. Bag Your Belongings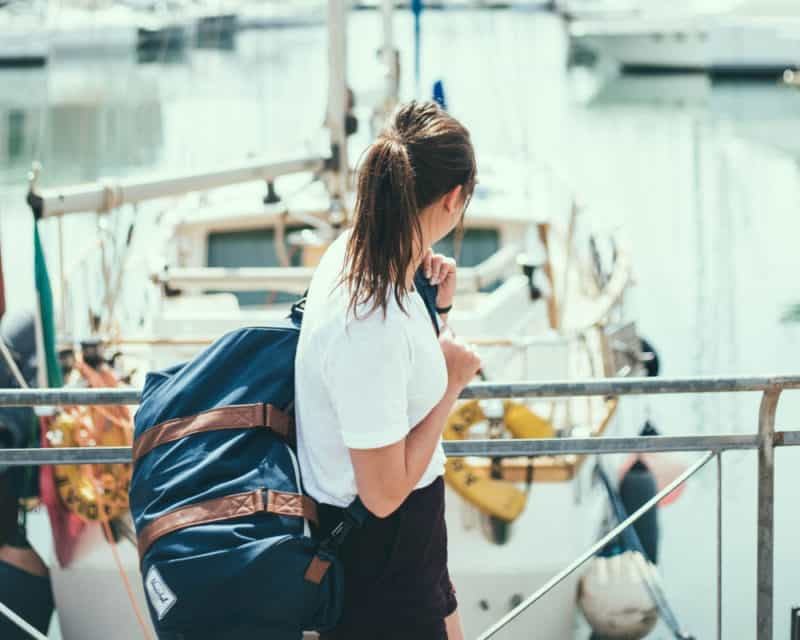 You're well aware that your boat will rock. For others, gently swaying to the sound of the ocean is one of the most calming ways to fall asleep. Others find it to be a complete nightmare. Imagine trying to sleep with everything clattering to the floor around you. Your knife in your pocket. It's your wristwatch. Your light source is your flashlight.
Prepare ahead of time by packing your valuables before retiring to your bed. Make sure everything on deck is secure as well; nothing is more terrifying than waking up to a deck collapse.
9. Safety First
Above all, when arranging your overnight fishing trip, keep your safety in mind first and foremost. If possible, make sure your boat is secured securely in a sheltered spot such as a cove. Please keep your alcohol consumption to a bare minimum!
Keep your safety equipment close to you or become familiar with its exact placement. Double-check that all galley equipment is turned off, if appropriate. Finally, keep an eye on the weather forecast. Consider postponing your travel if storms are expected.
In Summary
Planning your first overnight fishing trip is exciting, but you'll need to plan ahead to have a pleasant experience. Just keep in mind that sleeping on a boat is not the same as resting in your own bed at home. Even if you don't get a perfect night's sleep, it will undoubtedly be a night to remember. And when you make memories, your mood shines!
We hope the above tips will help you in making your boat sleeping night a wonderful memory. Best of luck!