How to Obtain a Personalized Email Address for Your Business Needs
Nothing looks more unprofessional than a business using a generic email tail. Your business is a unique, independent entity. It, therefore, needs its private server. Having one can make organizing your business' internal structure considerably easier. The vast majority of private servers come with calendars and other useful tools. Something else worth noting is that public email servers are much easier for criminals to hack into.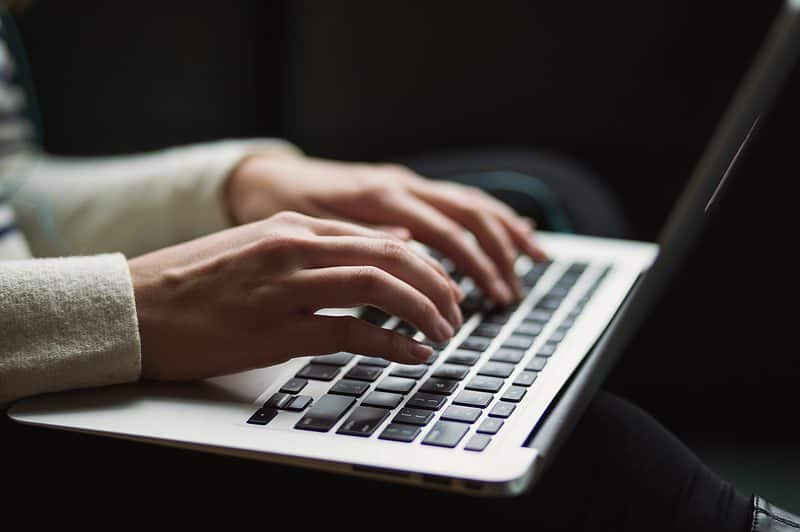 If improving your business' outward image and solidifying its structure appeals to you, then here's how you can obtain a personalized mailing address:
Hosting Services
Before explaining all the advantages of private email servers, it's first necessary to address this post's titular point and offer advice on obtaining a personalized email address. A hosting agency can help you by creating a business email address and server for you. Your email tag should relate to your business's name and website. An email address with no connection to either of those above can confuse customers and push them away from wanting to do business with you. Before selecting a hosting service, read reviews, research, and ensure you have chosen the most professional agency you can.
Website Building
It would be unethical to suggest the only way to get a custom email address is to pay an agency to make a server for you. While private email servers are undoubtedly the best option for entrepreneurs, there is an alternative. Website-building platforms like WordPress allow business owners to set up custom email servers. The only catch is that they are expected to build their website using the service's builder. Using templates to design your website can make you look unprofessional, however. Most have hidden costs too.
Multiple Addresses
When you register with a template service and set up your email server, additional email addresses for staff will cost you. A private host will not charge you for adding new emails to your server. You need to consider this seriously if you are planning on setting up your private inbox. As referenced in the last part of the previous section, template services are notorious for tacking on hidden costs. As your business grows, you will eventually need to add employees to your server, so consider these logistics when selecting a hosting service.
Server Speed
Another consideration that needs to be made is server speed. Unless you invest in a high-quality private server, you will likely have to contend with slow speeds. Not only are template services notorious for having hidden costs, but many users also report that their email servers are slow and unresponsive. It is of vital importance that email correspondence arrives on time. Unless you choose a reliable host to work alongside, you could encounter serious issues with server speeds. If the host you choose ends up having slow server speeds, do not hesitate to switch providers.
Private List
When you take out a contract with a private hosting service, you will never have to worry about data leaks again. Industry regulators take leaks very seriously. If any occur, your business could be fined and potentially even taken to court. Public email servers, such as those operated by companies like Hotmail and Gmail, are a lot easier for hackers to get into. Running a business email address from one of these servers puts your clients at risk of having their data leaked, which is why it is important never to use them.
Better Security
As mentioned in the previous section, the security of your client list and their personal information must be taken very seriously. While it is true that template services provide more robust defences than public servers do, they are nowhere near as reliable in terms of security as private servers are. Speak to the host you choose to work with and explain the importance of security to them. Most private hosts have managed security services, meaning they are much more secure and harder for cybercriminals to hack. A good way to establish a server's security quality is to read its privacy policy page and speak to its online support team.
Complete Control
When you have your private server, you have complete control over it. You never have to worry about your server being shut down or temporarily suspended. Your server can only be manually interfered with if you do not pay your subscription fees. When you use a public server, there is always a risk that the server host could decide to block your account for security reasons. It is not uncommon for hosts to do this. Arbitrary security checks do protect server users but, at the same time, disrupt their activities and sometimes lock them out of their accounts. Getting locked out of your business account at inconvenient times will interrupt daily operations. The more control you have over your server, the easier it will be to manage things.
Dedicated Support
Working with a private hosting service means having access to an around-the-clock dedicated support team. If you encounter any troubles or difficulties, you can contact your server's support team and ask them to help you. Because private servers give you a level of independence, however, it is good to try to research and resolve any problems yourself. Relying on a support team means they may then have to gain access to your server, which is a security risk. Ensure the host you choose to work with does have a reliable support team for you to fall back on.
Mail Restrictions
Finally, some server providers restrict the number of emails network users can send daily. As a business owner, you mustn't be limited in how many times you can send emails daily. Limiting the number of emails you can send could interfere with retargeting or marketing efforts. Before taking a plan out, speak to the company you intend on working with and ask them to tell you if there are any restrictions. You may be able to negotiate with them for higher limits. If negotiations fail, do not hesitate to walk away and find another more suitable host.
A private email server is required to run a business in the modern world. There is no way business owners can achieve any financial success until they set themselves up on the internet, registering a private email address. Consumers send inquiries via email nowadays instead of calling up.