Every year I tell myself that this will be the year that I return to my super-organised ways. In the years BC (before children) I was always very organised, my home was always clean and tidy, my laundry bin didn't spill out onto the floor and my ironing pile was almost none-existent but when the children moved into my life, organisational powers moved out. Bit by bit I feel like I am slowly starting to regain some control.
This is the year that everything changes on the home front. Jelly Bean turns 4 at the end of this month and so in September he will be starting school. My last baby will be leaving me at home alone as he begins his educational journey along with his siblings so it's time I got my backside into gear.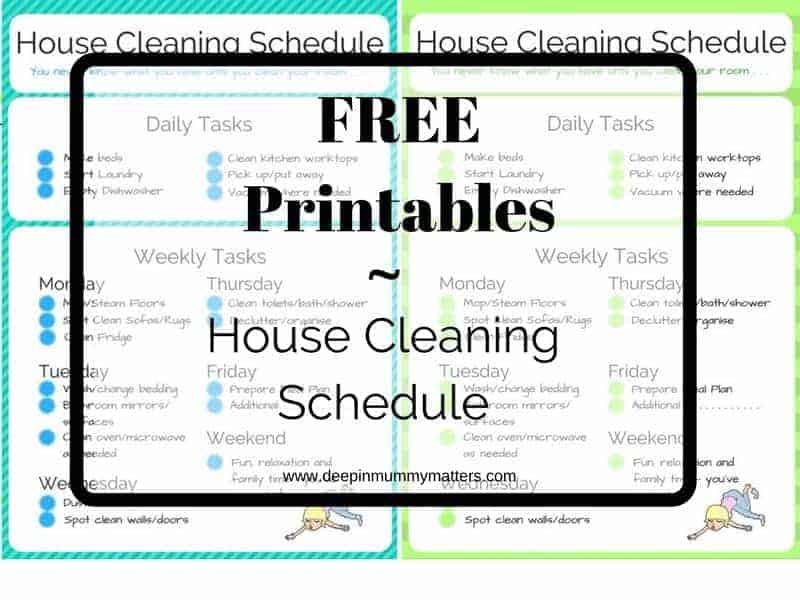 As a family of 6 we manage to create A LOT of mess and it takes a great deal of effort to keep our house looking semi presentable. The Beans are getting much better at doing jobs around the house and dare I say it, I think they actually enjoy it at the moment but on my days at home I want to be able to keep up with the basic jobs so I devised a Household Cleaning Checklist which I would like to share with you. I have created it in a few different colours so hopefully there will be one which suits your colour scheme. They are in PDF format so you can just click on it to download and print at home. You could laminate it so you can tick it off with a dry/wipe marker like I do to save on printing costs each week.
I have been using it for a couple of weeks and so far it's working. I no longer feel like I am chasing my tail or spending hours each day doing jobs, instead little and often is doing the trick.
I'd love to know how you get on with it so please drop me a comment if you find it useful and of course, feel free to share the checklist with your friends too.
Happy Cleaning! xx
Latest posts by Sabina Green
(see all)