How To Find The Top Residential Deep Cleaning Company
As anyone who has ever deep cleaned their home knows, it's time-consuming and daunting. The good news is that many professional deep cleaning companies can take on this challenge for you.
Whether moving into a new home or simply wanting to clean your current residence, finding the right company to do the job is essential. After all, a deep clean is a big job – and you want to ensure it's done right.
This article will explore how to find the top residential deep cleaning company. We'll cover everything from what to look for in a company to get quotes and reviews.
What to Look For in a Residential Deep Cleaning Company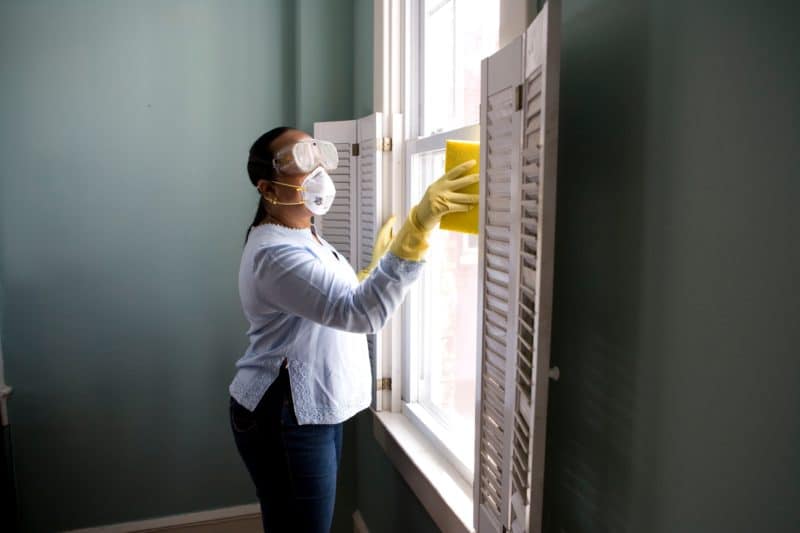 When it comes to finding a deep cleaning company to clean your home, there are several things you should look for. The company should have experience in deep cleaning, be insured, and have a good reputation. In addition, the company should offer a money-back guarantee.
Here are some tips on what to look for in a residential deep cleaning company:
Services Offered
First and foremost, you'll want to ensure that the company you're considering offers the services you need. If you live in Chicago, you will find many deep cleaning companies that offer multiple services, from carpet cleaning to window washing. According to the information found at ServiceMaster of Lake Shore, a deep cleaning company is highly likely to offer a wide range of services. These restoration and cleaning services offered by different companies might include:
Carpet Cleaning
Upholstery Cleaning
Hardwood floor cleaning and polishing
Tile and grout cleaning
Pressure washing
Window washing
Gutter cleaning
Some companies also offer additional services, such as organization and decluttering. Inquiring about any services not listed on the company's website is also necessary. Be sure to ask about all the services offered to ensure the company can meet all your needs.
Pricing
While you don't want to choose the cheapest company, you don't want to overspend on deep cleaning services.
Deep cleaning companies typically charge by the square footage of your home. However, some may charge by the hour. Be sure to ask about pricing upfront, so there are no surprises later. Don't hesitate to negotiate prices – especially if you have a large home. Many companies will work with you to ensure you get the best possible deal.
Experience
When it comes to deep cleaning, experience matters, you want to choose a company that has been in business for a while and has a good reputation. Be sure to ask about the company's experience level before hiring.
Some companies are more experienced in certain types of deep cleaning than others. For example, if you need your carpets cleaned, you'll want to choose a company specializing in carpet cleaning.
The same goes for other deep cleanings, such as upholstery or tile and grout cleaning. Some companies may also offer different service levels, such as 'standard' or 'deluxe.' If you're unsure of what level you need, ask for a recommendation from the company.
Equipment
Another important factor to consider when choosing a deep cleaning company is their equipment. You want to ensure the company you choose uses high-quality, professional-grade equipment. This is especially important if sensitive surfaces, such as marble or granite, need to be cleaned.
Reviews
Reading reviews is one of the best ways to gauge a company's quality. Look for online reviews from past customers and see what they say. Read the positive and negative reviews to get a well-rounded idea of the company.
Another great way to find a top residential deep cleaning company is by word of mouth.
Get Quotes from Several Companies
Once you've narrowed your options, it's time to get quotes. The best way to do this is by checking out each company's website. Many companies list their pricing online, so you can get an idea of what they charge – find out more here.
If you're unsure which company to choose, you can always request quotes from several companies. This way, you can compare pricing and services side-by-side. Be sure to ask about any discounts or specials each company may offer.
Get a Free In-Home Consultation
Before making your final decision, it's a good idea to schedule a free in-home consultation. This is your chance to see the company and get a feel for its services. The consultation is also an excellent opportunity to ask questions about the company or the deep cleaning process.
Now that you know how to find the top residential deep cleaning company, it's time to start. Use these tips to find a reputable company that can meet your needs and exceeds your expectations.
Be sure to do your research and ask plenty of questions. You're sure to find the perfect company for your needs with a little effort.