How to Decorate a Small Apartment Without Creating Clutter
When you want to decorate a small scharbauer flats midland tx apartment, it can often be more challenging to decorate without making your living space appear cluttered.
Whether you're aiming for minimalist and affordable interior design or you simply want to keep your apartment neat and tidy, it might take some careful thought and consideration. Unlike in a large property, you need to place your home accessories strategically to enhance your interior design instead of creating clutter.
How to Decorate a Small Apartment Without Creating Clutter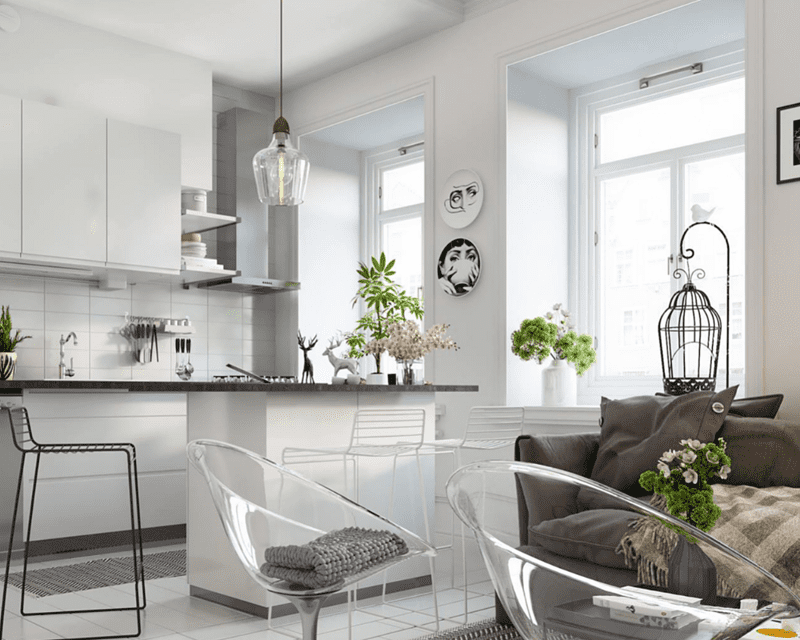 Adding homely accessories and cute ornaments, and succulents to your home to make it feel cosy and inviting. However, when working in a small space, things can quickly accumulate and look messy.
It is 100% possible to decorate without creating clutter, but you just need to be strategic with your interior design. Below, we have put together a list of top tips to help you decorate a small apartment that doesn't look messy but instead, looks neat and tidy.
Be minimal with ornaments
While it's great to include decorative bowls and vases, ornaments, and other home accessories in your apartment, it's important not to overdo it. Ornaments and accessories are the most effective when do use sparingly in a small space.
Find a couple of statement pieces that catch your eye and place some strategically around your apartment. If you have a dining table, consider adding a planter or decorative bowl in the centre or place so cute ornaments on your bedside cabinets.
Make the most of your wall space
Wall decor enables you to enhance your interior design without taking up too much floor space in your apartment. You can hang some funky prints or special family photos on the walls to add character to your living space.
However, avoid filling up the whole of your apartment with wall decor, as this can cause a cluttered and messy appearance. Instead, stick to either one large piece or several smaller complementary pieces on your walls.
Hang up a wall mural
Murals are a great alternative to artwork and family photos if you're looking for a way to decorate your walls. When it comes to wall murals, you have two options.
Firstly, you can purchase wallpaper murals, which cover the whole wall and create a stunning design. The second option is to buy a canvas or fabric mural to hang over your wallpaper.
Regardless of the type of wall mural that you choose, they enable you to add colour and texture to your apartment without adding clutter to your floor space.
Place candles around your apartment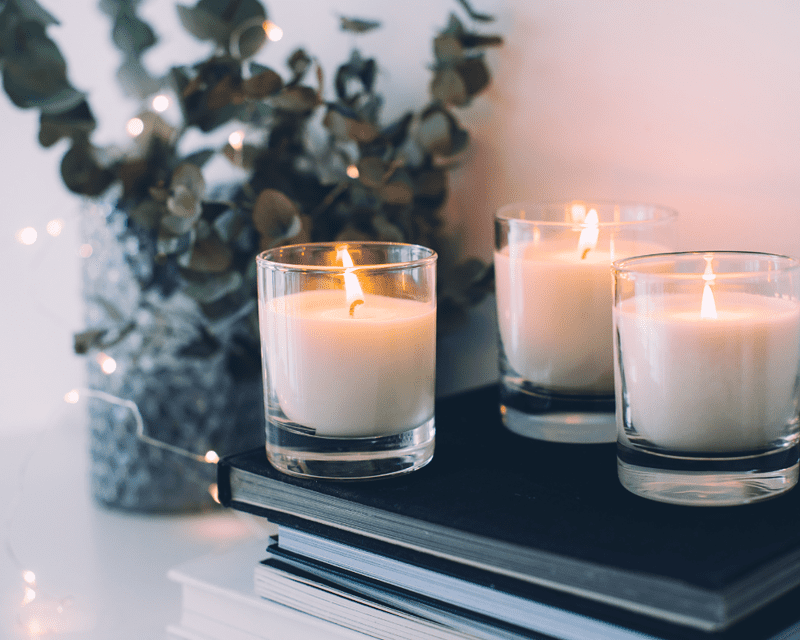 Candles might be small, but they're an effective way to decorate a small living space. They can give your apartment a homely vibe without creating too much clutter.
Of course, candles can also make your home smell amazing, and they're a great seasonal accessory. You can switch out your candles based on the time of year.
There are many different candles to choose from, with several brands offering a wide selection of different scents. Consider buying from smaller companies to support small business owners. Place some tea lights or pillar candles in the centre of your dining table or on the window sill.
Use tall shelving units
When you're working with a small apartment, the last thing you want is cupboards and cabinets cluttering up the space. Going for tall shelving units enables you to store as much as possible in a neat and organized fashion without taking up a large amount of space in your apartment.
Shelving can be decorative in and of itself. Search for aesthetically pleasing storage units that will add to your interior design instead of looking like eye sores! Consider getting some fairy lights to wind around the sides of the unit or small succulents to place in the corner: of the shelves.
Lay down a plush rug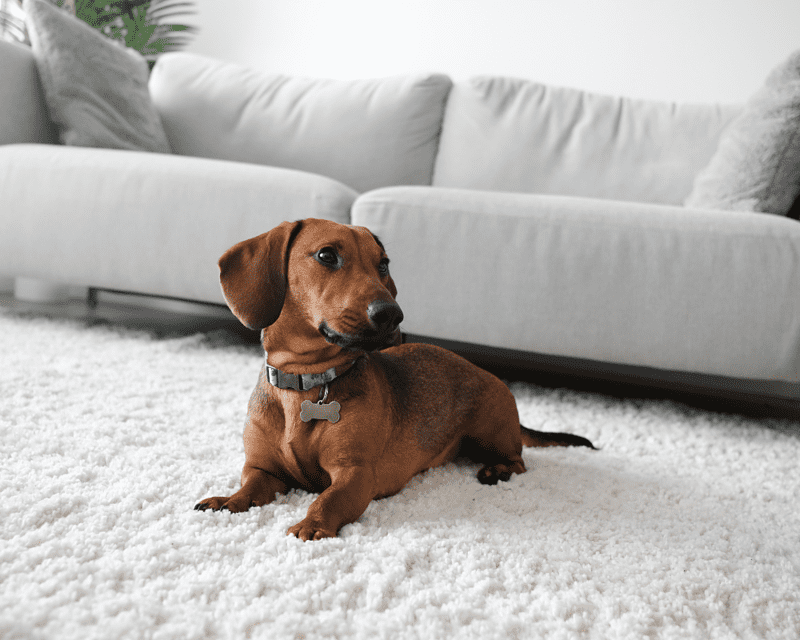 Rugs are another suitable way to decorate when you're trying to save space. Not only will a plush rug feel great under your feet and keep your apartment warmer during the cold months, but it will also add to the atmosphere in your home.
You can find all sorts of different rugs in a variety of materials, styles, and designs. You may be surprised at the difference even a small rug can make to your apartment.