How local libraries benefit child development
Local libraries are a staple of the community and offer a range of valuable, educational and (more importantly) free resources for all – including children. In this article, we'll explore some of the benefits that local libraries offer children and talk about how you can make the most of the services throughout 2023.
Libraries offer plenty of support for child development and learning, so let's explore how we can help children start using them…
Back in 2005, 48% of people said they had used a library in the last 12 months. By 2020, that figure had fallen by 14%! So, it seems that Libraries are falling out of favour, but with their diverse services and accessibility for all, it shouldn't be that way.
Access to books is one of the main reasons for visiting a library, and there has been an increase in young children reading for pleasure since the beginning of 2020, which is wonderful to see. When asked, many said it helped them feel better, relax, learn, and feel happy. And there are many books which can help children better understand their feelings too, but how else can reading, and libraries, help them develop?
The benefits of libraries on child development
1. Improved learning
At their core, libraries are places of learning. They have pages and pages of information on any subject a child may want to learn about – from history to technology, science and more. It's a legitimate place of opportunity, and simply being there could inspire a child to explore and learn something they may not have otherwise.
Add to that how a library can promote positive habits and focus through reduced disruption and noise monitoring, quiet spaces and scheduled activity. We can all see how a library can help improve a child's learning.
2. Access to technology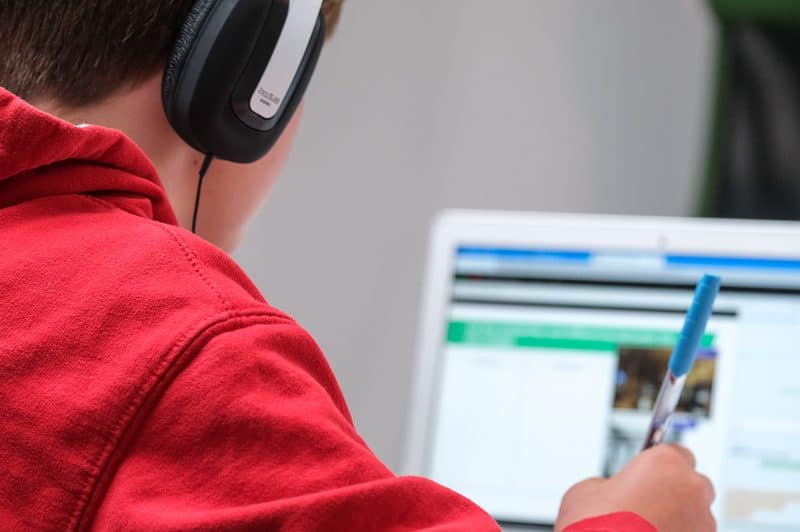 Not all children have easy access to the internet and a computer. Sure, many do and have smartphones to help with their homework, but they may need specific software to print and prepare a presentation or something. Most local libraries have free bookable computers and charge a small fee for printing and laminating services that a child may be unable to access elsewhere. School libraries usually have all of these services for free as well.
3. Safe spaces
Bullying is something most of us will have experienced in our lives. It's sad but true. There are few public spaces in schools and local areas where a child could visit and feel safe without worrying about this kind of thing, but the local library is one such place. They're usually incredibly inviting and accepting spaces with break-out areas, private spaces, and relaxing atmospheres – they can be a sanctuary for people wanting to be alone but accepted.
Visiting the library and knowing it is a safe space can also help bolster a child's independence, confidence and sense of self-worth, which, in the early years, is an essential part of their development.
4. Varied learning experiences
Libraries and their librarians are fonts of knowledge and often cater their children's book areas to best suit popular themes, educational topics and more. For instance, every year in the UK, most libraries participate in and promote a Summer Reading Challenge to help children learn more and reduce potential summer learning loss. They also organise the children's books by themes such as BookTok and Bookstagram and by reading themes and book bands as your child's schools do. Add in activities such as guided reading sessions, messy mornings and games and support clubs, and you can see how they are designed to help children learn in whatever way most appeals to them.
This is especially important if your child is performing poorly at school – hitting the library, exploring the ways they like to learn, and discovering what technique most appeals to them could help them improve. If not, consider other methods to improve their learning.
5. Accountability
At their core, libraries are book-lending services. By helping your child get involved in this and have their own library card, you are helping them learn to be responsible and accountable for the things they borrow. And learn about causality and consequence.
For instance, they can only borrow the book for a set time. If they return it late, there could be a fine. It's similar if they return it damaged or lose it. Introducing them to borrowing in this way with real-life costs teaches them to be respectful of things that don't belong to them and better manage their time.
How you can make the most of your local library in 2023
You should first get your children to sign up for the library and get a library card. After that, there are loads of things you can do:
Take your child to the library and explore
Show them all the books they can read
Ask them if there are any activities or events they'd like to attend
Find out if there are any reading challenges
Talk to the librarians about what they have on offer for children
The idea is to get children comfortable with the library space and to fall in love with reading outside of an educational environment. Research suggests that children who read for pleasure from a young age can be more successful later in life, are more likely to gain higher test scores and could even improve sleeping patterns.
It's all about helping your child grow up, learn more and develop in every way they can, so head to your local library this coming year and see if it can help your child improve and reap the benefits.
This article features in Top 10 End-of-Term Relaxing Activities To Help Kids Wind Down by Twinkl