How Do Clinics Provide Different Patients With The Care They Need?
Clinics are medical facilities that provide patient care services to the public. Clinics provide a wide range of medical services, from primary care and preventive health screenings to speciality care and diagnostic testing. To ensure that all patients receive quality healthcare, clinics employ an interdisciplinary team of providers who collaborate with each other and the patient to develop individualized treatment plans. Clinics also utilize innovative technologies to improve patient care and increase efficiency. Here are some of the ways that clinics provide patients with the care they need.
1. Pharmaceuticals
Clinics provide patients with access to medications and other treatments that are prescribed by their healthcare providers. The clinicians in the clinic work together to determine what type of medication or therapy is best for each patient based on their unique medical needs. Additionally, pharmaceutical drugs are closely monitored and managed to ensure that patients receive the correct dosage and follow-up care. If necessary, clinics provide a patient with referrals to other healthcare providers if they need specialized care. It's important to note that clinics are not pharmacies and do not dispense drugs.
2. Diagnostic Services
Clinics offer a variety of diagnostic services to diagnose and treat diseases. These tests can range from screening tests to advanced imaging techniques like X-rays and ultrasounds. The clinicians in the clinic collaborate with each other to determine which diagnostic test is best for the particular patient based on their medical history and symptoms. Results from these tests are used to create a personalized treatment plan that addresses the patient's unique health needs. Additionally, the clinic staff can provide education and counselling to help patients make informed decisions about their treatment options.
3. Chronic Care Management
Chronic care management involves creating individualized plans of care for patients who have chronic illnesses or conditions that require ongoing monitoring and management. Clinics provide comprehensive chronic care management programs that involve regular check-ins with healthcare providers, lifestyle modifications, counselling sessions, and referrals to specialists if necessary. This type of care helps patients manage their chronic conditions better and prevent further health complications. If needed, the clinic staff can provide a variety of health services such as physical therapy, occupational therapy, and mental health services.
4. Wellness & Prevention
Wellness and prevention are key components of any healthcare facility. Clinics strive to provide patients with the necessary tools to maintain good health and prevent illness or disease. This includes providing immunizations, screenings, and tests based on age, risk factors, family history, and other lifestyle choices. The clinic may also offer educational materials, nutrition classes, or stress management courses to help promote healthy habits in their patients. In addition, many clinics have programs that monitor chronic conditions such as diabetes or coronary artery disease and provide individualized care plans for these patients. By focusing on wellness and prevention, a clinic helps ensure their patients receive the most appropriate care for their specific needs
5. Patient Education & Counseling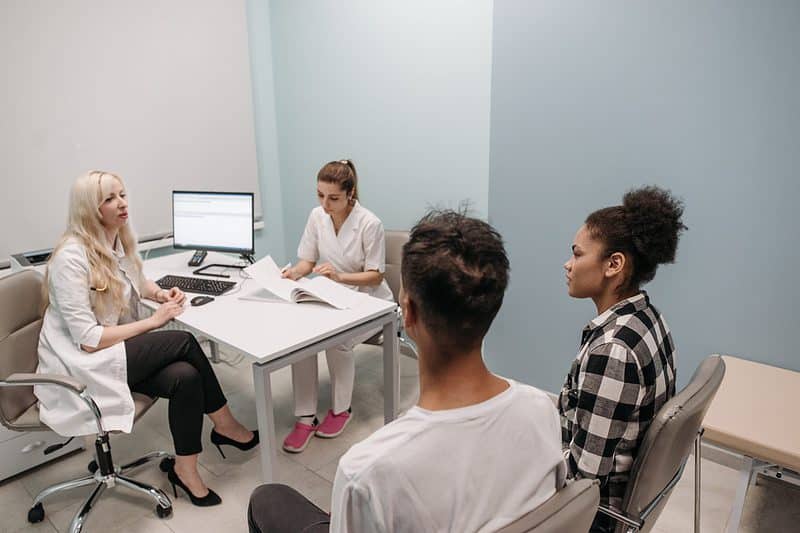 Clinics are dedicated to patient education and counselling. Clinicians in the clinic work with patients to ensure they understand their health issues and what steps they need to take to manage them. They discuss treatment options, provide information about how to make lifestyle changes that can improve health, or answer any questions patients may have. This helps empower patients with the knowledge they need to make informed decisions regarding their own healthcare. Clinicians also work with the family members of the patient to ensure everyone understands the care plan and is on board with it.
6. Follow-up Care
To ensure that the patient has the care they need, clinics will provide follow-up care. This may include regular check-ups, routine blood tests, and other necessary treatments. Clinics are also able to refer patients to specialists or other healthcare professionals if needed. Additionally, clinics can help to coordinate care across multiple providers and resources in order to give patients the most comprehensive treatment available. By providing follow-up care, clinics can reduce the chances of a patient's condition becoming worse or reemerging at a later date. It's important for patients to receive the follow-up care they need in order to maintain their health and well-being.
Clinics are essential for providing patients with the care they need. They offer a variety of services that range from diagnostics and chronic care management to wellness and prevention, patient education, and follow-up care. By focusing on providing personalized care plans based on each patient's individual needs, clinics can ensure their patients receive the best possible care. Ultimately, clinics play an important role in helping patients stay healthy and lead productive lives.