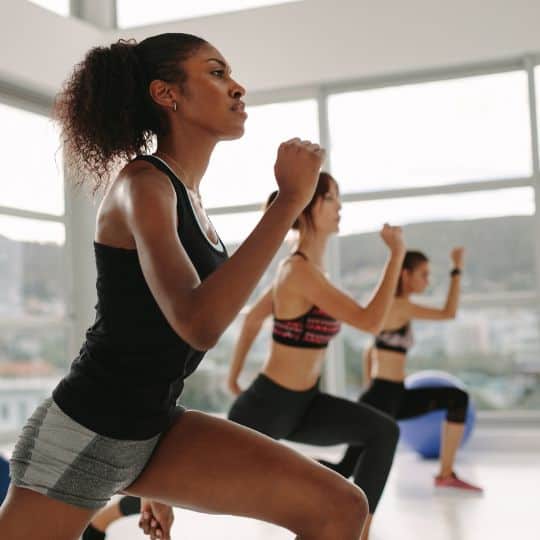 How Digital Wellness Technology Can Benefit You
In today's modern world, technology plays a central role in most of our lives. From online grocery shopping and navigation systems in our cars to smartphones and smart homes, technology has gradually revolutionized how we do our everyday tasks.
While there are concerns that technology can lead to a sedentary lifestyle and too much screen time, the opposite can also ring true. Instead, technology allows people to easily manage and monitor their health and well-being through various digital wellness apps. In this article, we'll take a closer look at digital wellness and some of the ways this technology can benefit you.
What is Digital Wellness?
In this digital age we live in, we have an abundance of tools and information available at our fingertips, especially when it comes to taking care of our health and overall well-being.
With the arrival of devices such as smartphones, digital wellness technology has also become available, enabling us to do things like monitor our fitness levels, set health objectives, and put in place strategies to enhance our physical, emotional, and mental health.
Digital wellness has become more popular, as can be seen through the growing use of apps in this area. This has been especially so over the last few years when gyms and fitness studios were forced to close due to lockdowns. According to figures from the World Economic Forum, fitness app downloads grew by 46% worldwide during COVID-19. Here are some of the various health-related benefits that digital wellness apps can offer:
Heart Health
According to the Centers for Disease Control (CDC), heart disease is the leading cause of death in the U.S. As a result, many doctors recommend their patients introduce lifestyle changes to improve their heart health. However, you do not have to be a heart patient to make use of digital wellness technology, which can assist you in monitoring, tracking, and enhancing your heart health.
Instead of heart monitors, heart health apps such as Heartify and Instant Heart Rate simply use the camera and light sensor on your phone to detect how much blood is pumping through your skin. With just this information, apps are able to measure your heart rate and blood pressure and even provide you with tailored exercise routines to help you improve your heart health.
This technology can be especially beneficial for people who have or are susceptible to developing heart conditions. For example, people with postural orthostatic tachycardia syndrome (POTS), high blood pressure, or diabetes. Having access to vital metrics related to their heart health ensures they can proactively monitor and manage their condition.
Physical Health
Digital wellness apps are designed to offer a range of benefits when it comes to your physical health using key data such as your age, height, and weight. By analyzing this data using algorithms, these apps can then offer custom health advice and guidance, such as personalized workout plans that can help you reach certain goals and improve your overall health.
Digital wellness technology such as Fitbit or Apple smartwatches allows users to track and monitor a range of activities and metrics, including daily steps taken, distance walked or run, water intake, and calories burned. People can use this information to make better decisions regarding their health, as well as gain the feedback and motivation they need to reach their goals.
Diet and Nutrition
Digital wellness technology also extends to areas of diet and nutrition, with apps such as MyFitnessPal and PlateJoy designed to assist people with their eating habits and food-related decisions. Apps like these can support people in making more informed nutritional choices, as well as reaching certain dietary goals like losing weight or reducing their salt intake. Some of the features and functions offered by diet and nutrition apps include:
Food logging: This allows you to log your daily food and drink intake.
Nutrient tracking: Here, you can find nutritional information on the foods consumed, such as calories, carbohydrates, vitamins and minerals.
Meal planning: This can help you create meal plans based on your dietary requirements and health goals but also help you save money and reduce your food waste.
Goal setting and reminders: This allows you to set specific dietary goals and receive reminders to stay on track with your nutrition plans.
Recipe analysis: With this feature, you can search for recipes based on your preferences and get various information on their nutritional content.
Mental Wellness
Many more of us are seeking out ways to maintain a sound state of mind and relieve our stress and tension in a world that is highly pressured. There are now a range of digital wellness apps that provide assistance with anxiety, depression, and stress, offering a greater sense of harmony to those who use them.
From mindfulness and meditation apps to ones that help with stress reduction, there are an array of mental health apps on the market today that offer techniques, activities, and exercises, as well as encouragement to help individuals regain a sense of inner peace in their daily lives. In this way, mental wellness apps can offer people useful coping mechanisms and help them take control of their mental health in a convenient and accessible way.
Sleep Improvement
Many of our health and wellness challenges can arise due to a lack of sleep. Many areas of our health and well-being can suffer without a good night's sleep, including our ability to maintain a healthy weight, our cognitive function, and our mood. For people suffering from insomnia, disruptive sleep patterns or trouble waking up, digital sleep-wellness technology may be the answer.
Sleep apps can offer tools and strategies to help people improve sleep quality and develop healthier sleeping patterns. By monitoring how many hours of sleep you had, tracking sleep cycles, disturbances, and more, you have the ability to review your sleeping habits. With this increased awareness, you can then make appropriate adjustments to your nighttime routine and sleeping patterns, helping you get a more restful night's sleep.
By incorporating digital wellness technology into your life, you can take charge of various areas of your health and wellness, from physical fitness and nutrition to relaxation and sleep.